20 Best SUV Cars in India
Petrol Cars

Diesel Cars

Under 6 Lakh

Under 10 Lakh
Small Budget Cars Under 5 Lakh Best Selling Cars Under 8 Lakh Popular Cars Under 10 Lakh Trending Cars Under 15 Lakh Best Cars Under 20 Lakh Luxury Cars Under 40 Lakh
Best Hatchback Cars Trending SUVs in India Best Electric Cars Popular Sedan Cars in India Best Luxury Cars in India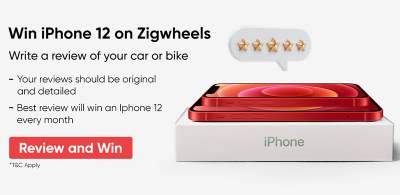 SUV Cars User Reviews
My friend mahindra car 2021

My friend mahindra car 2021 mileage is 13 to 15.2 km/very good driving experience i got form it it give me a royal feeling while driving on road.Thar is best and best car in my life.I am so proud mahindra compony.

Car mahindra

What car mahindra is mahindra.Xuv unbelievable car xuv love it.I can't explain more.

Vitara Brezza

3.8

432 reviews

Value for money brezza

Value for money brezza is the best value for money compact suv in the indian market, Since it is a product of maruti suzuki the maintenance and ownership of the vehicle will be very pocket friendly to the customers.The features in the zxi+ trim are decent and will come in handy for every drive, Especially the cruise control and the auto-dimming rear view mirror.

The design is awesome and

The design is awesome and the interiors is very and build quality is very nice more over the front look and rear design is superb i am so happy to drive the car that gives me luxury feel thank you hyundai

Tata punch

My driving experience in tata punch is very amazing and it's been honour that tata is indian company and it gives better experience than any other cars.
Latest Reviews on SUV Cars
SUV Cars Question and Answers
Hyundai Venue comes equipped with 215/60 R16 tyre size as standard. Moreover, it would not be a feasible option to install 195/65 R15 tyres on the Venue as it would cause heavy wear

Choosing one will depend on several factors such as budget, specific feature requirements, etc. Tata Nexon XZ Plus HS comes with Tyre Pressure Monitor, Automatic Headlamps, Leather Steering Wheel, Leather Wrap Gear Shift Selector, Air Quality Control, Cruise Control, etc which are not available in Tata Nexon XZ Plus. Rest most of the features and specifications are common in both of them. Moreover, we would suggest you take a test drive before making the final decision. Follow the link and select your desired city for dealership details.

As of now, there is no official update regarding the facelift version of Tata Harrier. Stay tuned for future updates. Moreover, if you are in a dire need of a vehicle, you may opt for Tata Harrier.

Hyundai has already launched the updated Venue from Rs 7.53 lakh (ex-showroom India).
FAQs on Best SUV Cars
What is a SUV?
Sport Utility Vehicle is a category of vehicles that are large in size, spacious, have high ground clearance and high seating position for great all-round visibility. SUVs with four-wheel drive can be taken off-road though many SUVs are designed only for driving on the tarmac in the city and for long-distance travel.
What is the difference between SUV, MUV and Sedan?
SUVs and MUVs are larger in size and offer high ground clearance compared to a sedan. Sedans are better suited for driving in the city but do not have as much space for storage as an SUV/MUV. Most sedans also offer better fuel efficiency than a SUV/MUV.
Which is safer - SUV or sedan?
SUVs are generally safer than Sedan in an event of an accident due to the size and weight of the vehicle. The ground clearance itself contributes to the safety of the driver and the passengers.
What are the best SUV cars in India?
What is the cheapest SUV cars in India?
What is the seating capacity of SUV cars?
SUVs can seat from 5 to 8 passengers depending on the model.
Which SUV in India has the highest ground clearance?
Which SUV has the best mileage?