20 Best Cars Under 20 Lakhs in India
Petrol Cars

Diesel Cars

CNG Cars

SUV Cars

Hatchback Cars
Small Budget Cars Under 5 Lakh Best Selling Cars Under 8 Lakh Popular Cars Under 10 Lakh Trending Cars Under 15 Lakh Best Cars Under 20 Lakh Luxury Cars Under 40 Lakh
Best Hatchback Cars Trending SUVs in India Best Electric Cars Popular Sedan Cars in India Best Luxury Cars in India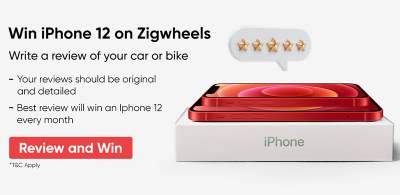 Upcoming Cars Under 20 Lakhs
Cars Under 20 Lakhs User Reviews
It's good and it's is very

It's good and it's is very beautiful as looks and when we drive we feel save and strong good thanks

I bought a new

I bought a new mahindra thar last year in red color in petrol version.If you are an adventurous and curious type of person, Then this suv is the perfect one for you, This vehicle is affordable to a normal person, But its maintenance cost is too high.

Mahindra xuv700 is the

Mahindra xuv700 is the best car for people like me who wants a car for weekend getaways.The only issue is the waiting period of this car is very long because of which you can not get your preferred variant.

Hyundai venue improved and

Hyundai venue improved and better- the latest 2022 model is the best according to me.The engine is even more refined and powerful.The looks and the on-road presence of the car are great.Cabin is spacious.

Low Maintenance Cost

Mahindra has loaded bolero with a 2523cc common rail m2dicr power mill that churns power worth 64ps against a leading torque of 194nm.One of the best features of this power mill is its low maintenance costs that, To a larger extent, Reduce overall ownership cost of the vehicle.The engine is fine tuned as compared to the last one and allows the car to start with ac even in second gear.The car's presence over roads is a hard-to-miss show given its bold features, Aggressive styling, And large size.
Latest News on Cars Under 20 Lakhs
Latest Reviews on Cars Under 20 Lakhs
Cars Under 20 Lakhs Question and Answers
Mahindra has put in a serious amount of work to iron out the glitches. The styling is sharper, it's got plenty of kits, a strong engine, and most importantly is leagues ahead of its predecessor as far as dynamics are concerned. Yes, Mahindra Scorpio still has a few minor flaws but it's looking at the larger picture which makes it still the hit it always was. On the other hand, The Scorpio N takes being rugged seriously but adds a layer of premium features and comfort to the mix. It is available in both six and seven-seater layouts, with captain seats in the former and powerful engine options with 175PS diesel and 203PS petrol. Moreover, we would suggest you take a test drive before making the final decision. Follow the link and select your desired city for dealership details.

I am using the top model Harrier for last one year. Only complaint is pathetic rear cabin cooling and also front cabin cooling. The difference of temp between the two is enormous. While front will be chilled and rear one will keep on sweting. The grills on tje door of rear cabin hardly functions

I switched to 8th gear above 75 kmph..

Hyundai Venue comes equipped with 215/60 R16 tyre size as standard. Moreover, it would not be a feasible option to install 195/65 R15 tyres on the Venue as it would cause heavy wear