Electric Bikes and Scooters
20 Electric Bikes in India 2022
Electric Motorcycles Key Components
Types Of Battery

The battery pack is the heart of any electric vehicle. There are two major types of batteries: Lithium-ion and Lead Acid. As the name suggests, lithium-ion battery packs use lithium as the primary compound at the positive electrode while the negative electrode is usually made out of graphite. These batteries have a higher charge density, low self-discharge levels, and are generally lighter than lead acid batteries. They also offer better range and faster charging capabilities, but come at a higher cost. The Ather 450X is a perfect example of an electric two-wheeler powered by a lithium-ion battery pack. The first rechargeable batteries to have ever been created are in fact lead acid batteries. Modern electric vehicles use Valve Regulated Lead Acid batteries (VRLA), wherein the lead electrodes are suspended in a gel-like electrolyte. These batteries are less expensive to make but their charge density isn't as good as lithium-ion ones, so the range offered is relatively lesser. They are also heavier and take longer to charge. A prime example of an electric scooter powered by a VRLA battery is the Hero Electric Optima LX.

Types Of Motors

The energy stored in the battery is translated into motion using an electric motor. There are two major types of electric motors: Hub and Frame-mounted. The brushless DC hub motors, in particular, are used in most of the electric two-wheelers. They are fairly easy to install, do not require transmission components, and are affordable to manufacture as well. However, they result in an increased unsprung weight, which negatively impacts the handling of a two-wheeler. The TVS iQube Electric is a great example for an electric scooter with a hub motor. Frame-mounted motors, or mid-drive motors, are mounted onto the vehicle's frame, and are linked to a transmission drive, which is usually either a belt or sometimes a chain. These motors are powerful, and also ensure the centre of gravity is optimised in a two-wheeler. But on the flip side, they are expensive, and the transmission drives may need regular maintenance. The Ather 450X comes with a frame mounted motor.

Types Of Battery Layouts

Electric two-wheelers have either a fixed battery pack or a removable one. The chassis of EVs with fixed battery packs are relatively simple, and are easy to manufacture. But since they cannot be removed, the electric two-wheelers will have to be heavily dependent on charging infrastructure. The Bajaj Chetak electric scooter comes with a fixed battery pack. Two-wheelers with removable battery packs have their chassis designed in a way to accommodate easy installation and removal of the batteries. This increases the engineering complexity, and thereby ends up increasing the manufacturing costs. But the biggest advantage is the ability to simply remove the battery pack and charge it wherever convenient. The Revolt RV 400 comes with a removable battery pack, which can easily be replaced with a fresh one in minutes.

Types Of Charging

There are two ways to charge a battery pack. The conventional way is to simply plug the charger into a 3-pin 5A socket and let it charge overnight. While this takes a long time to charge the battery completely, it does not heat up the battery pack as the amount of current induced is low. The Hero Electric Photon HX, for example, takes 5 hours to charge completely. On the other hand, a fast-charging system sends large amounts of current into the battery pack, thus charging them up quickly. However, batteries that are compatible with fast charging systems need to have excellent thermal management to ensure their longevity. Electric bikes and scooters with fast-charging technology are expensive too. The Ather 450X uses a proprietary AC and DC combined fast-charging system that can juice up the battery in over an hour.
Find Right Electric Bike
By Budget
By Charging Time
By Range
Fast Charging Bikes in India Bikes With Charging Time Under 4 hours Bikes With Charging Time Under 6 hours Bikes With Long Charging Time
Electric Bikes With 80 km Range Electric Bikes With 100 km Range Electric Bikes With 120 km Range Electric Bikes with Long Range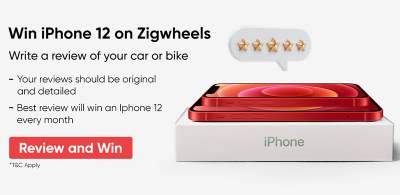 Electric Bike Advantages and Disadvantages
Environment-friendly
The biggest USP of electric bikes is that they produce zero vehicular pollution. Electric bikes run on electricity which means they don't burn any fossil fuels and do not contribute to air pollution.
Low Maintenance Costs
Electric bikes have less moving parts compared to ICE bikes. Lithium-ion battery packs last for years before you might need to replace them. Regular cleaning and occasional lubrication keeps the bike running without spending big bucks.
Government Subsidies
The Government has launched benefits under FAME II scheme (Faster Adoption and Manufacturing of Hybrid and Electric Vehicles) to encourage citizens to purchase Electric bikes and scooters. One can expect better prices with these incentives, and more manufacturers launching electric bikes.
Cost Effective
With rising prices of fuel, buyers may prefer electric bikes as the price per unit for electricity does not fluctuate rapidly. The maintenance and recharging of electric bikes is more affordable.
Higher Price Bracket
Most electric bikes cost upwards of 90,000/- as compared to fuel bikes. Hence, it requires the buyer to make a high initial investment. The major contributor to high cost is the lithium-ion battery packs in electric bikes which costs around 50% of the total cost of the bike.
Lower Range
The range of an electric bike is defined as the distance covered by it after one time charging. With a charge of about 5 hours, an electric bike can run somewhere close to 100 Kms. This makes it a little unsuitable for long distance rides.
Scarce Charging Stations
Although the number of charging stations is expected to increase over the coming years, finding a station in proximity for EV bike owners is still an inconvenience. Finding a petrol pump is relatively easier than finding an EV charging station.
Longer Charging Duration
Electric bikes may take up to 5 hours to charge fully whereas it takes only a couple of minutes to refuel a petrol/diesel bike. Fast chargers are not available at all charging stations which causes inconvenience to the user.
Electric Bikes Brand
Popular Electric Bikes Comparison
Short Videos of Electric Bikes and Scooters
Latest Electric Bikes Videos
Latest News on Electric Bikes
Electric Bikes Images
Latest Reviews on Electric Bikes
Electric Bikes User Reviews
Ola S1 This is super amazing

Ola s1 this is super amazing and beautiful looking good option for everyone 𝙗𝙚𝙨𝙩 𝙛𝙚𝙖𝙩𝙪𝙧𝙚𝙨ram - 3gb, Nominal power - 5500w, Charger type and capacity - portable / 750w, Proximity lock, Remote boot lock, Receive call / message / access contacts, Infotainment, Limp home mode, Get home mode, Take me home lights, Find my scooter, Hmi moods with sounds, Electronic steering control lock, Hmi brightness adjuster, Ota updates + forced updates, Manual sos (on the hmi), Book service appointment on the app, Track your vehicle on the app, Road side assitance on the app, Predictive maintenance (brake pad wear sensor), Voice assistant, Hill hold

Slightly struggles

For the first 50% charge the pickup is good after that it slightly struggles.More weight will end up with less mileage.So keep yourself fit and don't encourage pillion rider if you drive for long.

In driving its nice then

In driving its nice then the petroleum bikes and it is nice to drive and in this bike we can seat 4 to 5 members and in petrol bikes we must give 5 to 7000 to petrol per month and in electronic bikes we must only charge for only 4 hours and it will come 100 km and its speed is till 75 and i am enjoying in this bike

Infinity E1

0.5

24 reviews

Fraud company, don't buy

Fraud company, Don't buy this product its fraud and they will ask more and more money after gets booking amount

CHOR H SALLE INSE SCOOTY

Chor h salle inse scooty mt lena mai leker fss gya aaj 25 din ho gye koi sunwai nhi h mujhe heating or charging ka issue ho rha hdaily mail bhi kr rha hu or daily call bhi kr rha hu pr koi response nhi h
Running cost of Electric bikes and scooters
How much money does one need to spend on charging and running an Electric bike? Does an electric bike cost less or more than petrol bike on a daily basis? The running cost of EV bikes can be compared with that of petrol bikes using our calculator. Choose your favourite models to compare and see the cost per km incurred on your EV and petrol bikes.
Electric Bikes Question and Answers
The exchange of a vehicle would depend on certain factors such as kilometers driven, physical condition, number of owners, etc. For detailed information and availability of the exchange offers, we would request you to please connect with the nearest authorized dealership as the offers may vary.

The Okinawa Okhi90 has a saddle height of 900mm. A person with an average height of 6.3 ft can ride the bike with good comfort. Moreover, you can have a test ride of the vehicle for a better idea of comfort and ride quality by visiting the nearest dealer in your city. You can click on the following link to see the details of the nearest dealership and select your city accordingly.

You can contact your dealer and customer care of chetak

Visit chetak.com battery charge time 5-6 hour for full charging
Popular Electric Bikes Road Test
FAQs on Electric Bikes
Which Electric Bike is the best?
TVS iQube Electric is the best one currently to buy with a price of Rs. 1.61 - 1.66 Lakh.
What are the popular electric bikes in the market?
Why should I buy Electric scooters or bikes in India?
6 of the world's 10 most polluted cities are in India, and New Delhi has the lowest air quality of any capital city in the world. Air pollution kills over 12 lakh people in India every year, and one of the biggest contributing factors to air pollution is the transportation sector. With EV technology and charging infrastructure improving every day, electric two-wheelers are the best way for consumers to contribute towards improving air quality in India.
How can I charge an electric bike?
Electric vehicles can be charged either via a socket located on the vehicle itself, or in the case of a removable battery, through a portable charger using any conventional 5-amp socket. Some EVs offer both options.
How long does it take to charge an electric bike's battery?
Depending on the size and type of battery and the rating of the charger, a full charge can take anywhere from an hour to 7 or 8 hours.
What are the types of battery used in electric bikes?
EVs can use lead-acid batteries like IC-engined vehicles, or lithium-ion/lithium-polymer batteries. The latter provide better energy density while being significantly lighter, giving them an advantage over lead-acid batteries.
What is the life of a battery that is used in an electric scooter?
Lithium-ion batteries usually come with a 5 to 7 year warranty.
What is the approximate weight an electric scooter can carry?
Most high-speed electric scooters (power >2.5kW) can carry loads comparable to any petrol-powered 100-110cc scooter.
What is the approximate range of an electric bike or scooter?
As technology improves, so does an EV's range. But at the moment, most electric scooters/bikes offer between 50km and 100km of range on a full charge.
Are electric bikes suitable for hilly regions?
The instant and significant torque offered by electric motors makes them well-suited to hilly areas. However, the greater loads will reduce the range quite drastically. One must also note that the performance of EVs usually declines as the battery's charge levels drop.
What is the cost of a lithium-ion battery?
Depending on the type and size of the battery pack, it can cost anywhere between Rs 30,000 and 70,000 to replace.
Do electric bikes/scooters need a license?
EVs with a motor rated at 2.5kW or higher require a license just like a conventional two-wheeler.
How does an electric scooter/motorcycle work?
Instead of a petrol engine powering the rear wheel, an electric motor is used to drive the vehicle. This motor derives power from a battery located on the vehicle itself, which has to be charged up from time to time. Usually, no gearbox is used so electrics are automatic.
Do electric bikes/scooters need insurance?
Yes, EVs require vehicular insurance for accidental damage/failures just like conventional vehicles.
Are electric bikes/scooters safe?
The battery packs are sealed and water-resistant, making them safe to use in all conditions, even in the rain.
Do electric motorcycles make noise?
There is a slight whining sound from the electric motor, but much less when compared to a petrol engine in the case of belt drive or hub mounted motors. If the electric two-wheeler employs chain drive, then it's more audible.
Do electric bikes have motors?
Do we need to have a license and registration for electric bikes?
Electric bikes powered up to 250 watt motor and capable of running at a top speed of not more than 25 kmph, do not need licence and vehicle registration.