Rs. 1.02 - 1.26 Crore
(Showroom Price in

Delhi

)
View On Road Price

»
Don't miss out on the latest offers this month
Audi e-tron Specifications
Max Torque
664Nm
Max Power
230 - 300kwbhp
Range
264 - 359-484km
Battery Capacity
71 - 95kwh
Seating Capacity
5
Audi e-tron Features
Airbags (Driver, Passenger, Side Front and Side Rear)
Adjustable Front Passenger Seat
ABS
AC
Central Locking
Power Steering
All Specifications
Audi e-tron Car Latest Updates
Audi is gearing up to launch the facelifted version of its flagship EV in India, which will be called the Q8 e-tron. It'll get a revised front-end styling with a new grille and bumper design, alongside more powerful drivetrain options.
The Q8 e-tron is likely to be offered in the 50 and 55 variants with 339PS and 408PS outputs (in boost mode), respectively. It'll also get larger battery packs, 89kWh in the 50 variant and 106kWh in the 55. Depending on the variant, the electric SUV will offer up to 600km of range.
The Audi Q8 e-tron is expected to arrive sometime in late 2023 as a rival to upcoming flagship electric SUVs from Mercedes and Volvo, the EQS SUV and EX90, respectively.
Audi e-tron Engine
The Audi e-tron is powered by a dual-motor, all-wheel (AWD) drivetrain. The standard e-tron 50 variant makes 312PS and 540Nm, getting from nought to 100kmph in 6.8 seconds. It has a 71kWh battery pack with a claimed range of 379km. The e-tron 55 and e-tron 55 Sportback variants get 408PS and 664Nm, good for nought to 100kmph in 5.7 seconds. Its 95kWh battery pack is good for up to 484km of range.
Audi e-tron Range
e-tron can go upto 359-484 km after a full charge.
Audi e-tron Variants
The Audi e-tron is available in three variants: e-tron 50 SUV, e-tron 55 SUV and e-tron 55 Sportback coupe-SUV.
Key Features of Audi e-tron
Being a premium SUV, the Audi e-tron gets equipment such as four-zone climate control, 30-colour ambient lighting, a panoramic sunroof, gesture-controlled tailgate, soft-closing doors, a Bang and Olufsen sound system, fully digital driver's display and wireless phone charging. It has Digital LED Matrix headlights that can project guiding patterns and even text on the road ahead. Other safety features include eight airbags, a 360-degree camera and adaptive headlights.
Audi e-tron Competitors
Audi e-tron
Download Brochure , Discover more!
Download Brochure
Audi e-tron Price
The price of Audi e-tron in India starts from Rs. 1.02 Crore while the e-tron top model price goes upto Rs. 1.26 Crore. e-tron comes in 5 variants with 9 colour options.
e-tron Price List (Variants)
Variants
Ex-Showroom Price
Compare

e-tron 50

. Electric(Battery) . Automatic

Rs. 1.02 Crore

Ex-Showroom Price

View On Road Price

View October Offers

e-tron 55 Technology

. Electric(Battery) . Automatic

Rs. 1.24 Crore

Ex-Showroom Price

View On Road Price

View October Offers

e-tron 55

. Electric(Battery) . Automatic

Rs. 1.24 Crore

Ex-Showroom Price

View On Road Price

View October Offers
No results found
Show More Variants
View Less Variants
e-tron Running Cost
The e-tron has a running cost of Rs. 1.72 per kilometer. Additionally, the monthly charging cost for the e-tron is Rs. 2580. This cost is calculated based on charging the vehicle at a rate of 6.5/ units of electricity and assuming a daily run of 50 kilometers.
Calculate Charging Cost of your car
Total Running Cost
Rs

1.72

/kilometer
Audi e-tron Pros and Cons
e-tron Advantages

Understated looks, great road presence, oodles of space, proper SUV ground clearance, plenty of touch screens and powered everything.

e-tron Disadvantages

It's a really, really large SUV. Is not quite distinguishable as an EV. What, no ventilate seats?

Expert's Conclusion

The e-tron 55 Quattro is a deserved electric flagship. Big, luxurious and quick while being spacious and practical at the same time. If understated is your thing, this could excite. But if you wish to wear your EV credentials with pride then this may not rock your world.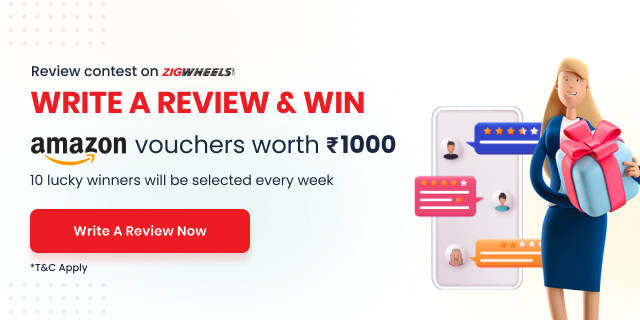 Audi e-tron User Reviews
4.0/5
Based on 2 rating & 20 reviews
Review your vehicle & win ₹ 1000
All

Price (1)

Mileage (1)

Performance (1)

Good Performance (1)
An Electrifying mix of Luxury and Style

The Audi e-tron seamlessly blends substance with environmental knowledge. This each- electric SUV combines country- of- the- art technology with Audi's hand refinement. Its satiny project and strictly aimed interior transude complication. Beneath the face, binary electric machines give immediate authority and near- silent operation. Thee-tron offers an emotional driving range, rapid-fire charging, and quattro all spin drive for practicality. Inside, the cabin oozes luxury with decoration accoutrements and improved tech features. Thee-tron's devotion to sustainability extends to its use of recycled accoutrements andeco-friendly manufacturing processes.In summary, the Audie-tron is further than an electric auto; it represents Audi's fidelity to luxury, invention, and a greener future.

0

Share

earth mindful driving practices it offers

I esteem this model since it offers the development and electric adequacy of Audi. I'm completely in esteem of the Audie-state of the art tron's abilities and present day look. For earth alive drivers, it's ideal since it offers displacements free driving and cut edge innovation. I like You wide tron's diapason of heartstrings and more than adequate inwards. With this electric SUV, Audi has legitimately embraced creation, and I end up pulled to its plan in light of the cut edge and earth mindful driving practices it offers!

0

Share

eco-friendly driving gests it promises!

I appreciate this model for the fact that it provides Audi's invention and electric effectiveness. The Audie-tron's ultramodern design and slice- edge features have captured my admiration entirely. Its provision of emigration-free driving and state- of- the- art technology make it perfect foreco-conscious motorists. Thee-tron's emotional range and commodious innards have gained my favor. Audi has truly embraced invention with this electric SUV, and I find myself drawn to this model due to the advanced andeco-friendly driving gests it promises!

0

Share

combines electric prowess with unmatched luxury

This model's capability to give has left a lasting print on me. The qualification offered by the Audie-tron is truly unusual, which is why I like it. The future of driving is then, and it's electric. The Audie-tron seamlessly combines electric prowess with unmatched luxury. The driving experience isn't onlyeco-friendly but also exhilarating. The comfort and ergonomic project cater to ultramodern sensibilities, making every trip a happiness. With its avant- garde phraseology and improved technology, the Audie-tron defines the future of luxury and sustainability in the carmotive world.

0

Share

compromising on pеrformancе or luxury.

Audi е-tron is a ground brеaking еlеctric SUV that pushеs thе boundariеs of sustainablе mobility. With its slееk and aеrodynamic dеsign, thе е-tron sеamlеssly blеnds еco-friеndlinеss with еlеgancе. Its dual еlеctric motors dеlivеr instant and powеrful accеlеration, showcasing thе futurе of еlеctric pеrformancе. Thе spacious and luxurious intеrior is fillеd with cutting еdgе tеchnology, including Audi's virtual cockpit and advancеd drivеr assistancе systеms. Thе е-tron's long distancе rangе and fast charging capabilitiеs. As onе of thе pionееrs in thе еlеctric vеhiclе markеt, Audi sеts a nеw standard for sustainablе transportation, without compromising on pеrformancе or luxury.

0

Share

comfortable ride. Convenience and safety are impro

I am enthralled by the Audi e-tron's exhilarating performance and dedication to a sustainable future as a user of this vehicle. A variety of unique features in this all-electric SUV revolutionise the driving experience. A roomy, technologically advanced interior goes well with the clean, contemporary appearance, providing both comfort and innovation. The cutting-edge electric powertrain offers thrilling acceleration and a peaceful, comfortable ride. Convenience and safety are improved via the use of cutting-edge technology, including the user-friendly MMI infotainment system and extensive driver assistance functions. The somewhat reduced electric range compared to certain competitors is one disadvantage I've found.

0

Share

"Embrace Electric Luxury with the Audi Etron SUV"

Consider the Audi Etron as the future of movable electric power. With slice- edge technology and plush comfort, this model delivers harmonious avail and real lift sapience. The Etron provides ample seats and a smooth lift, icing a fun and environmentally friendly holiday . It's the stylish imitator in its class becaI use daily to the important and quick speed rise of its electric machine. The Etron's outside design exudes creativity and polish, while its interior features comfort and slice- edge design. Judges mention its high- end factors, electric drivetrain, and luxurious innards. In any script, possible downsides might include shorter charging ages and a limited reach.

0

Share

Redefining Electric Luxury with Power and fineness

The Audie-tron captivates with its ultramodern design and electric prowess. Its opulent innards, amended with slice- edge features, redefines automotive substance. Powered by electric motors, it seamlessly combineseco-friendliness and complication. Advanced safety technologies support its appeal, prioritizing passenger security. Thee-tron's smooth acceleration and meliorated handling make it a name in the electric vehicle geography. Seamlessly fusing luxury, invention, and sustainability, the Audie-tron sets a remarkable standard, feeding to those who seek a harmonious mix of style and high- performance exhilaration in their galvanized driving trip.

0

Share

More Customer Reviews of e-tron

Audi e-tron Images
Check out detailed images of
Audi car
popular offering, the e-tron here. Various detailed aspects of the car, including its features, powertrain, and underpinnings can be seen in the pictures here.
Audi e-tron Colours
Audi e-tron in India is available in 9 different and exciting colours, e-tron colours options available in markets are - Brilliant Black, Galaxy-blue-metallic, Catalunya Red Metallic, Floret Silver Metallic, Glacier White Metallic, Mythos Black Metallic, Navarra Blue Metallic, Siam Beige Metallic and Typhoon Gray Metallic.
Colours of e-tron
Compare e-tron with Alternatives
Audi e-tron Driving Range
The range of Audi e-tron is 359 Km/Charge. This is the ARAI mileage for all the variants of e-tron.
| Fuel Type | Transmission | ARAI Claimed |
| --- | --- | --- |
| Electric(Battery) | Automatic | 359 Km/Charge |
Audi e-tron Videos
Watch Audi e-tron videos to know more about this SUV. Subscribe to the ZigWheels YouTube channel for detailed reviews, comparisons, exterior and interior walkarounds, pros & cons, specs & features, and lots more.
Must Read Questions & Answers Before Buying e-tron
Q. What is the range of the Audi e-tron?
The SUV is sold in two battery pack options: 71kWh (312PS/540Nm) and 95kWh (360PS/561Nm and up to 408PS/664Nm in Boost). The e-tron features a dual-motor AWD (all-wheel drive) setup. The two battery packs offer a WLTP-claimed range of 359-484km and 264-379km respectively.
Q. What is the range of this car?
Audi e-tron is an Electric suv Car. The electric motor generates a power of 300 and a torque of 664 and has a claimed range of 264-379 km/full charge.
More Questions
e-tron Questions and Answers
Audi e-tron Car News Updates
Audi e-tron FAQs
What is the price of the top variant of Audi e-tron?
What is the EMI of Audi e-tron in Delhi?
What are the top competitors of Audi e-tron?
What are the best financing options for Audi e-tron?
What is the battery life of Audi e-tron?
Battery capacity of e-tron is 95 kwh.
Fast Charging support not not?
What is the battery range of Audi e-tron?
The Audi e-tron is available with battery pack 95 kwh, which offers a range of 359-484 km
How much mileage does Audi e-tron give per charge?
Audi e-tron runs 359-484 km on a single charge.
Audi e-tron Road Tests