20 Best Cars Under 40 Lakhs in India
Petrol Cars

Diesel Cars

SUV Cars

Hatchback Cars
Small Budget Cars Under 5 Lakh Best Selling Cars Under 8 Lakh Popular Cars Under 10 Lakh Trending Cars Under 15 Lakh Best Cars Under 20 Lakh Luxury Cars Under 40 Lakh
Best Hatchback Cars Trending SUVs in India Best Electric Cars Popular Sedan Cars in India Best Luxury Cars in India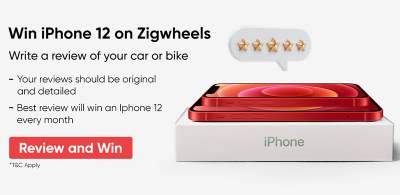 Upcoming Cars Under 40 Lakhs
Cars Under 40 Lakhs User Reviews
Mahindra xuv700 is the

Mahindra xuv700 is the best car for people like me who wants a car for weekend getaways.The only issue is the waiting period of this car is very long because of which you can not get your preferred variant.

Innova Crysta

4.2

222 reviews

Great vehicle

Great vehicle for family safety and also its best in class for people who want spacious leg room.

I find toyota hilux

I find toyota hilux to be a little expensive.I think that with this rice range there should be a little more features for comfort as well.This car can run very smoothly in any terrain condition.

Car mahindra

What car mahindra is mahindra.Xuv unbelievable car xuv love it.I can't explain more.

Innova Crysta

4.2

222 reviews

Very nice experience and

Very nice experience and give good comfort in hills good care and services i really like it
Latest News on Cars Under 40 Lakhs
Latest Reviews on Cars Under 40 Lakhs
Cars Under 40 Lakhs Question and Answers
I am using the top model Harrier for last one year. Only complaint is pathetic rear cabin cooling and also front cabin cooling. The difference of temp between the two is enormous. While front will be chilled and rear one will keep on sweting. The grills on tje door of rear cabin hardly functions

As of now, there is no official update regarding the facelift version of Tata Harrier. Stay tuned for future updates. Moreover, if you are in a dire need of a vehicle, you may opt for Tata Harrier.

The Hyundai Alcazar builds on the qualities we appreciate in the Creta. For those who just want a better chauffeur-driven experience, along with the benefits of a third row, even the base-spec Prestige (with captain seats) will get the job done and well. On the other hand, With its new updates, Tucson seems to be up to date with the features now expected in the segment. It still remains to be seen how the customers react to the premium pricing. Moreover, we would suggest you take a test drive before making the final decision. Follow the link and select your desired city for dealership details.

Toyota Fortuner has a dimension of Length- 4795 mm, Width - 1855 mm and Height - 1835 mm. So, you can plan the garage according so that the car is parked and there is space left for opening the doors and movement.