20 Best Cruiser Bikes in India
Top Bikes Under 50000 Best Bikes Under 70000 Trending Bikes Under 1 Lakh Popular Bikes Under 2 Lakh Luxury Bikes Under 5 Lakh
Trending Cruiser Bikes Best Commuter Bikes in India Popular Scooters Best Sports Bikes in India Best Electric Bikes Best Off Road Bikes in India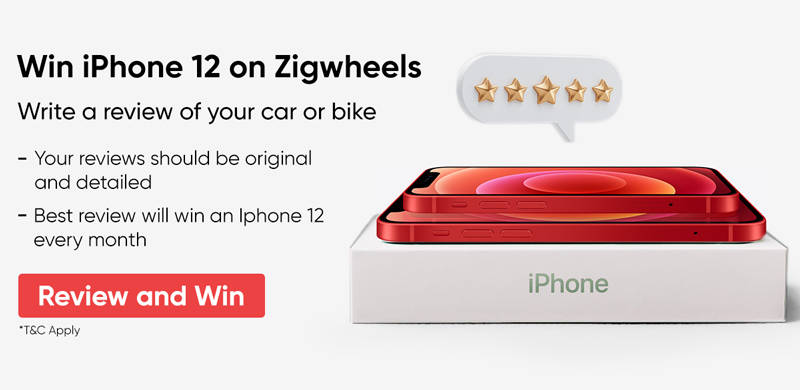 Cruiser Bikes User Reviews
H'ness CB350

3.9

261 reviews

Comfort level

Driving experience is so good and comfort level us 100 out of 100.The best thing in bike is 'traction control' it work good, Abs also work good, Build quality is excellent.Pickup of bike is amazing, There are so many features as compared to rayal enfield bullet, Overall performance is superb.Mileage is also good it gives me 44 kmpl on highway and 35-38 kmpl in city.Resale value is also good.

Catching bike

Most i catching bike in this segment.Riding is smooth with little or no vibration compared to peers.Best part is manoeuvring in city is very much comfortable.Height for average indian person is perfect.Performance wise good for long drives.No back pain.After sales service needs improvements.Some more electronics needs to be added.Variety in accessories is not available.

Avenger Cruise 220

4.2

1111 reviews

Behenchod tatti bike hai

Behenchod tatti bike hai iss ka koi bhi part nahi bolte hai showroom wale khas kr latur wale

Now,i don have this bike

Now, I don have this bike but i know little about this bike its give 20 mileageand its has quick pickupand 6 gear

Premium parts

It is the best bike ever and premium parts of this bike and it look attractive to the people
Latest News on Cruiser Bikes
Latest Reviews on Cruiser Bikes
Cruiser Bikes Question and Answers
Visit Your nearest jawa showroom

Yes perfectly comfortable to your height.. slightly better for long ride..

Good.postive response in market

Let's start with the engine. Just like other Yezdis, the Roadster also has a 334cc motor, but look closely and you can see that the engine case doesn't have the Yezdi boxy design but it looks similar to that of the Jawa. The first thing that you will notice on the Roadster is the urgency of the engine. The short-stroke motor loves to revv and the Yezdi Roadster is properly quick. It's reminiscent of an energetic puppy that just wants to play and feels fidgety sitting idle. That's the same case with the Roadster, it wants the rider to have a heavy right wrist and have loads of fun. Being a short ride around the hills of Lonavala we couldn't test the cruising ability of the bike, but the peppy nature made corner exits exciting. Another impressive bit of the Roadster is the light clutch and the slick six-speed gearbox. Also, the exhaust note is throaty and by BS6 standards, the Roadster does sound pretty loud. But it isn't perfect. One thing that will put you off is engine vibes, even at speeds as low as 40kmph you can feel a buzz on the handlebar bar and the footpegs. Even if you keep the minor vibes at bay, the mechanical noise too is loud and the engine could do with a dose of polish. The peaky nature of the motor means that we aren't sure if it will be easy to ride and be tractable at city speeds, but we will have to wait for a proper road test to confirm the same. Moreover, we would suggest you take a test ride before making the final decision, follow the link and select your city accordingly for dealership details.

Sorry sir, but don't have a knowledge about your district. So.pls contact to the nearest showroom
FAQs on Best Cruiser Bikes
What is a cruiser bike?
A cruiser bike is a type of motorcycle that allows for relaxed, chilled-out rides than blast from one point to another at breakneck speeds. Consequently, it has a laid-back riding position and a torquey motor to munch miles on the highway. Examples of popular cruiser bikes in India include the Harley-Davidson Fat Boy and the Indian Chief.
Are cruiser bikes good for long rides?
Yes, cruiser bikes are good for long rides provided you stick to paved roads. The relaxed riding position, generous saddle and high-speed stability allows you to cover long distances with less fatigue.
What is the difference between cruiser bikes and sportbikes?
A cruiser bike places high priority on long-distance and long-duration comfort while a sportbike is focused on speed and performance at the cost of comfort and practicality.
Can cruisers be used for off-roading?
No, cruisers are meant to be ridden on tarmac only. With their low ground clearance, heavy weight, relaxed steering angle and chunky road-focused tyres, they will not be able to clear obstacles that one encounters while off-roading.