Royal Enfield Classic 350: 14,000km Long-Term Review
Nov 6, 2022
Views : 31186
5 min read
---
Follow us
How has our beloved long term Classic 350 held up over the course of over a year?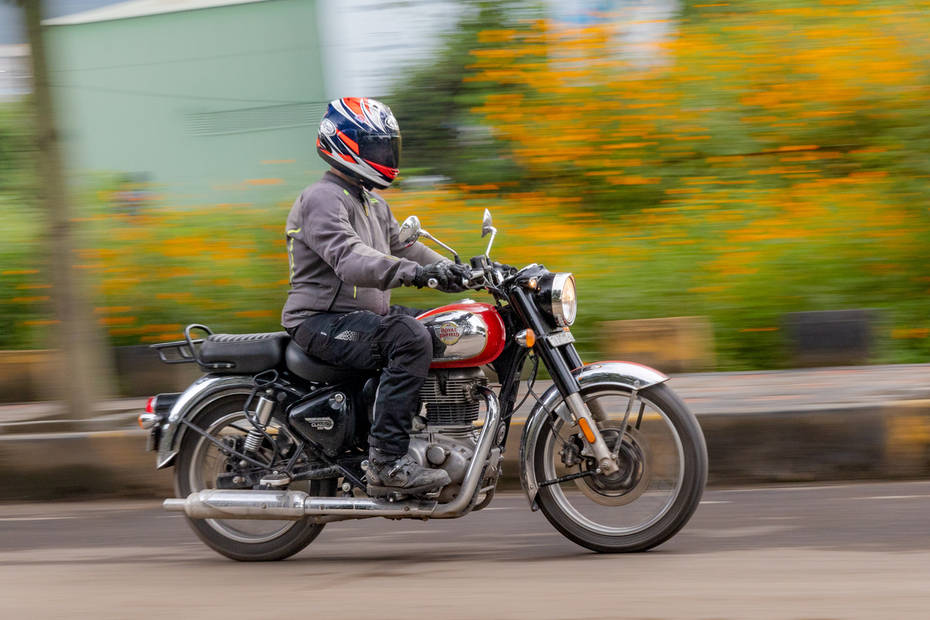 Date acquired: September 2021
KM covered: 14,167km
Current fuel efficiency: 39kmpl
After spending nearly a year away from riding bikes, following a long drawn out medical condition and accompanying surgery, I was quite apprehensive about getting back in the saddle. Especially that of my 2013 KTM 390 Duke - a rather aggressive bike that is now showing its age with malfunctioning ABS. So naturally, I was rather happy when the keys to our long term Classic 350 came up for grabs, as its previous rider, Kartikeya, exited the company (of course, after first feeling really down about Kartik's departure).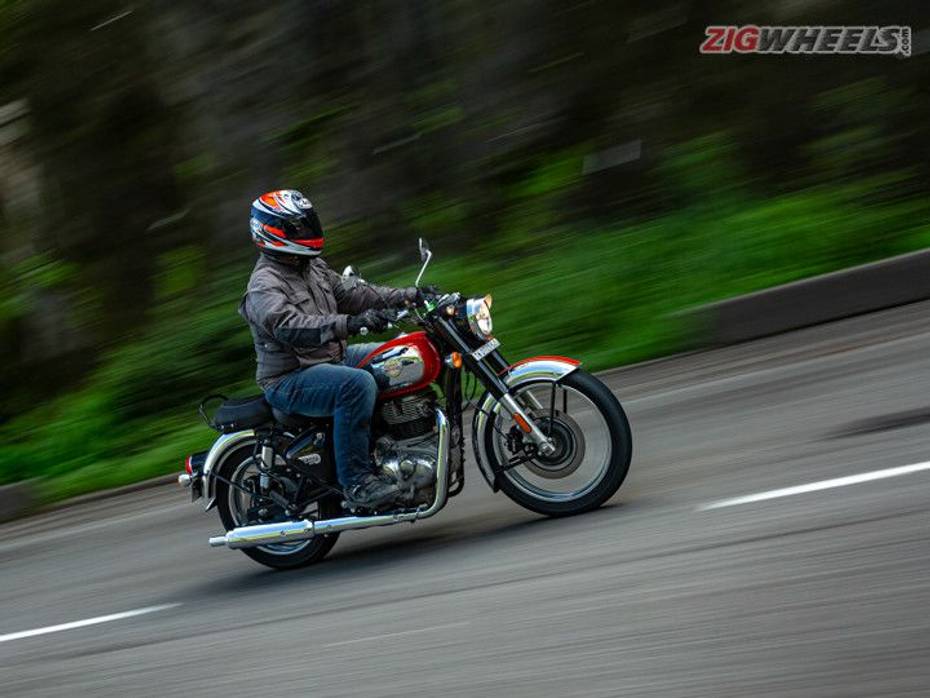 Before I talk about my experience with the Classic, it makes sense to read a few words from the man who spent the most time with it, Kartikeya Singhee.
"Of the three issues I experienced with the Classic, one occurred with annoying frequency. Every time I returned to Pune from a shoot, my ride plans would be stalled because the Classic would have been "borrowed" by someone from office. Jehan used it to test RE's accessories; very thoroughly as the Classic was gone for weeks! It stayed out even longer because I refused to ride the bike with some of the ghastly accessories. Then Amar tested its pillion-ability by riding down to Goa with his wife (she was pregnant then)! They remain happily married and have a freshly minted family member who will have a fuzzy connection to the "thump". Then Arun used the Classic's highway legs for his weekly Mumbai-Pune trips when the Meteor went in for service. Rain, heat, night or the afternoon sun it traveled.
A missing rubber boot on the brake pedal was easy to overlook, however there was one genuine disappointment. The handlebar clamp bolt sheared off at the first tumble during the "SastaADV shoot". The bolt showed signs of rust. Other owners have also raised this issue of rusty bolts on brand new bikes with me. Not cool. RE needs to nail this. Quick."
Now that I've spent about one and a half thousand kilometers riding the Classic as my daily office commuter and weekend ride, here are the things that have really won my heart and some which made my life just a little bit more difficult.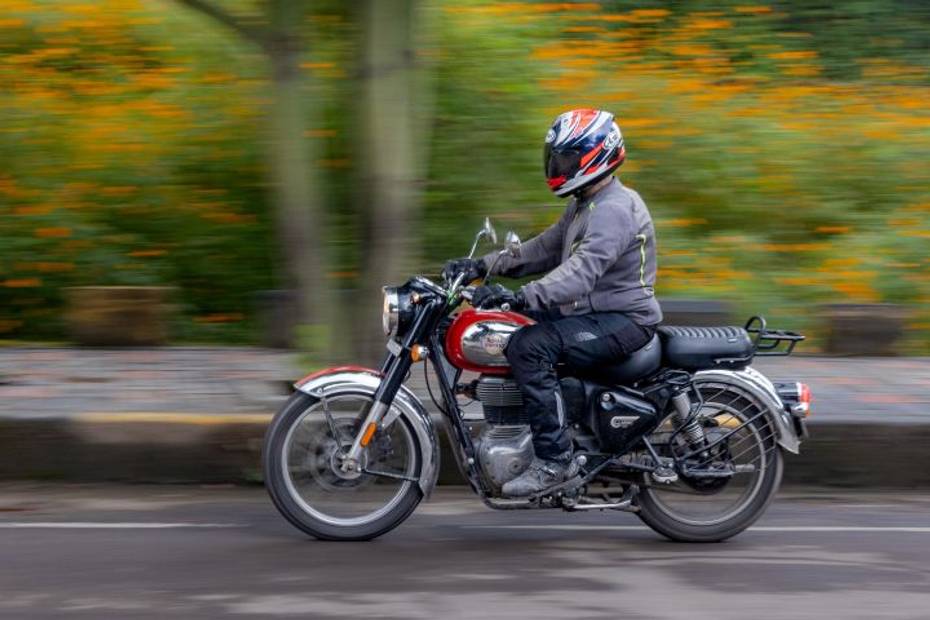 Get latest updates on
the automobile community
Easy rider - YAY!
The easy going nature of the Classic is something that made us fall in love with it in the first place, and it's exactly this nature that welcomed me back to the world of riding motorcycles after my hiatus with open arms. My daily commute of about 22km one way involves about 70-80% of highway riding, and here, the Classic sits so comfortably just chugging along at 80kmph. It's made my commute pleasant and relaxing.
Heavy Metal - NAY!
Unfortunately, my daily commute takes me through the swampland that currently is the construction zone of Chandni Chowk in Pune. And on my way back home, it usually includes going through 2-3km of absolutely jam-packed traffic. And here, the Classic's heavy clutch has given me a bad case of arm pump on a few occasions. That said, this wasn't always the case. When the bike came to us, the clutch action was lighter. And over the course of a year, even with multiple services, it's become a lot heavier.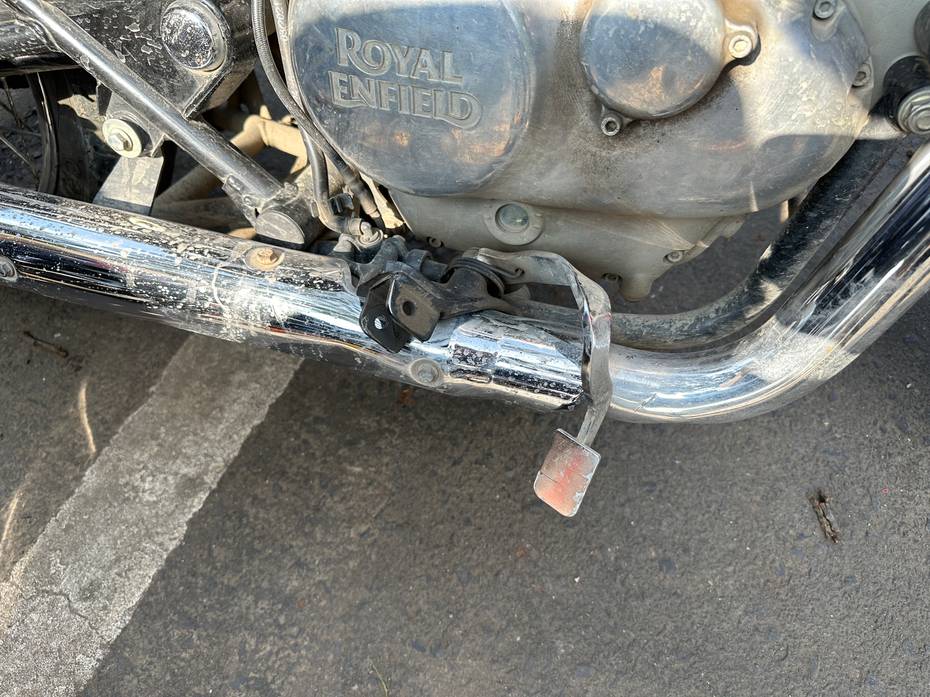 Built like a Gun - YAY!
One thing I'm very grateful for on the Classic is its sheer sturdiness. Once, while riding to Lonavala on the old Mumbai-Pune highway, a rogue Vento driver swerved into the left lane to overtake a slow moving tempo in his lane without checking his left side and the front of his car impacted the right side of my bike with a loud "crunch". But the Classic, thanks to its heft, was completely unfazed and kept on trucking. While I was unscathed, I looked down to see the entire right foot peg was ripped off and the rear brake pedal was mangled. Thankfully, the foot peg bracket on the Classic was big enough for me to rest my foot on it comfortably, and even in its mangled state, the rear brake still worked just fine. Built like a gun… yeah right! It's built more like a tank!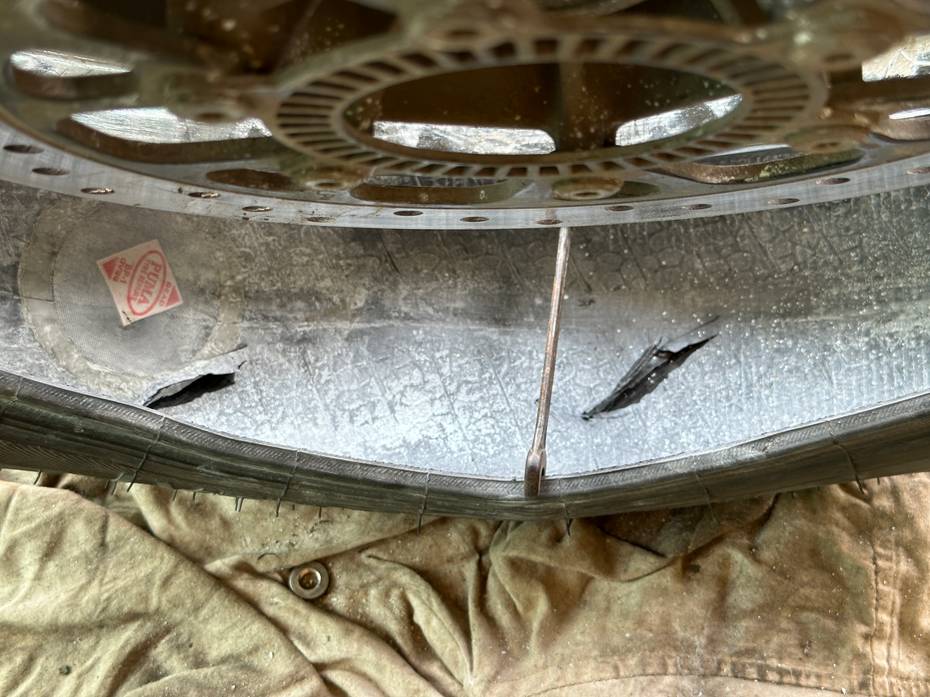 Tube Troubles
As much as I love the aesthetic of wire spoke wheels on old-school bikes, I hate the fact it has to run with tube-type tyres. On another ride back from Mumbai on the old highway, I had to stop to get a puncture fixed on the rear tyre. Took about 30 minutes, but the puncture was fixed, and I was on my way. Turns out, the guy hadn't done such a good job and the air from the rear tyre slowly kept leaking out. By the time I realised and stopped at another tyre shop along the highway, the damage was already done. Upon inspection, there were four more punctures on the tube, but more than that, the insides of the tyre had ripped in multiple places and required a butt-load patches to make the bike rideable enough to get home. The total damage including the first puncture - almost Rs 3,500. It would've been better to buy a new tyre and tube if I wasn't quite literally in the middle of nowhere. I'll just say it… tubeless tyres rule and tube-type tyres, especially for such a heavy bike like the Classic, suck!
Now, the Classic has gone for repairs (it needs not only a new foot peg and brake pedal, but a new foot peg bracket and a rear tyre and tube as well). It should be back in a few days. I was looking forward to taking it to Rider Mania this year; but unfortunately, I have some other commitments on those dates. But it looks like Jehan and Arun should have a lot of fun riding the Classic down to Goa for RM, where the bike will star in a cool story we've planned. So stay tuned!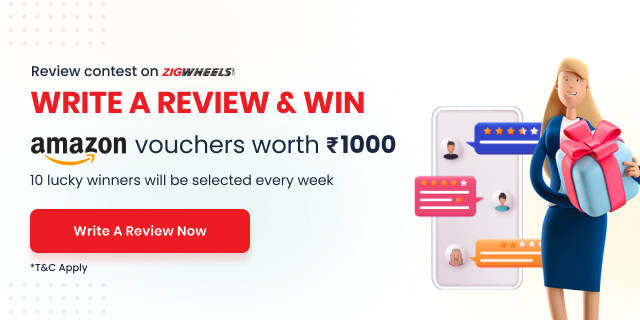 Bikes Similar to Classic 350
See what our community has to say!
NEW
India's largest automotive community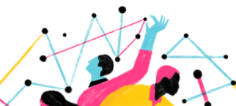 3 Other Things You Might Want To Do