Bajaj Chetak User Reviews
4.1/5
Based on 261 rating & 291 reviews
Review your vehicle & win ₹ 1000
Performance

Comfort

Features & Styling

Do you own a Car or a Bike?
Interact with community
Become a Top Contributor
Helpful Reviews of Chetak

**Chetak Electric Scooter
The chetak electric scooter is here to change the way you commute.Let\'s dive into what makes it great and not-so-great.We\'ll also give it a rating and see how it stacks up in terms of being the best electric scooter, Range, Maintenance, And comfort.**advantages:**1.**good for the planet:** the chetak electric scooter is super eco-friendly because it doesn\'t release any harmful emissions.It\'s like giving a high-five to mother nature.2.**saves you money:** say goodbye to spending a ton on gas.This scooter is a money-saver since it\'s cheaper to charge than fill up with petrol.3.**quiet as a whisper:** you\'ll love how silently this scooter runs.No noisy engines here, Just smooth and quiet rides.4.**low maintenance:** this scooter doesn\'t need a lot of fixing.It\'s built to last, And that means fewer trips to the mechanic and more money in your pocket.5.**comfort is key:** riding the chetak is like sitting on a cloud.It\'s comfy, And even rough roads won\'t spoil your ride.**disadvantages:**1.**not for long trips:** the chetak isn\'t great for long journeys.It\'s perfect for zipping around the city, But not so much for highway adventures.2.**charging stations needed:** you\'ll need a place to charge it up.Not every street corner has a charging point, So plan your routes wisely.3.**costly upfront:** it\'s true that this scooter costs a bit more upfront than regular ones, But think of it as an investment in the future.4.**not a speed demon:** if you\'re a speed demon, This scooter might not be your best match.It\'s made for city cruising, Not racing.**overall rating:**we\'d give the chetak electric scooter a solid 4 out of 5 stars.It\'s a fantastic choice if you care about the environment, Want a comfy ride, And don\'t mind a short commute.**best electric scooter:**the title of the \"best\" electric scooter really depends on what you need.Look at factors like range, Speed, Charging spots, And price to find your perfect match.**range:**for daily city commutes, The chetak\'s range is pretty good, Usually between 95 to 120 kilometers on one charge.
0
Reply

I have bajaj chetak.I used this vehicle from feb 2023 till now.Last saturday on 26 aug 2023 chetak is stop suddenly.It\\\'s saturday 8.30 no response from workshop and show room.On sunday again i call showroom and workshop.Both say on monday we will contact you and as soon as we will reach you.Day of monday again i call both showroom and workshop.Workshop walo ne bola ki apke pas rsa nahi he apko vehicle apne kharch karke workshop par lana padega.After 1053000 spend.You got nothing.Finally on tuesday showroom walo ko apni galti ka ehsas huva aur vehicle tempo me utha kar workshop pe bheja.Vehicle abhi showroom me gaya uske bad sabse badi problem suru huvi vehicle me kya problem he vo workshop valo ko find kar ne me 5 din lage.Vo bhi hamne 43 call kiye hamra vehicle huva ya nahi.All the time they say ho jayega ap log chinta na kare.Saturday jab vehicle mila mene dekha vehicle ka ek part damage he mene for se call kiya workshop me to wo loga bole ki hame nahi pata vo damage hamne nahi kiya.Showroom me call kiya bol rahe insurance he to claim karna padega apko vehicle for se workshop lejana padega.Abhi problem ye he ki damage mene nahi kiya to for me kyu insurance claim karu.Jo bhi ho electric bajaj chetak nahi lene ki salah he.Agar apko vehicle lena he to petrol vehicle lijiye.Ev ko ignore kare usaka sab je bada reason ye he ki mere bajaj chetak me jo part usne change kiya uski price 12000 rs he.Aur workshop wale khud bolte he ki uski 3 sal ki hi garantee he.3 sal bad apka wo part agar kharab ho jayega to apko 12000 kharch karna padega.Aur wo part repair nahi hota.12000 ka to petrol bhi nahi ata use acha he bajaj chetak jese costly vehicle na le.Agar kharab ho gaya to apko bahot hi bada kharcha uthana padega.
manan's Chetak gives mileage of 60 kmpl
1
Reply

Respected Sir/Madam, My Name Nirmal Kumar.I am drafting a mail regarding my experience on Test Ride of Chetak Electric Scooter which i was happily to Buy the Scooter within 4 month from the booking date.I am appreciating on the Quality of vehicles.But one important is charging issues which I wants to share and which to be update from your side as quickly as possibleAs I am a sales Representative, I need to travel per day upto 150kms.But,if the Chetak is full charged (4 to 5 hours) it will takes maximum 55kms to 75kms.In this situation,if I need inbetween to charge the vehicle for riding extra 100 kms ,i can't wait in the charging station for another 2 or 3 hours to get half charged.Because,As I said that ,I am a sales executive, I need to travel and meet 6 to 10 my customers per day. I will book the Chetak electric scooter immediately, if the vehicles gets atleast charged within 10 to 15 minutes.Note: If the vehicle is getting charged within 10 to 15 minutes,the battery should not be damaged and Battery life should come as per given warranty card.If above mentioned details are updated for the vehicle,then only the pricing of the vehicle is worthable and selling of the vehicle will be more.Please update as quickly as possible,so more customers will book and me too also.Thanks & Regrads,Nirmal Kumar
0
Reply



Mihir

| 2 months ago
Your duty demands a Petrol scooter. Indian ev are not upto expectations and still petrol scooters are great

My old Suzuki Swish completed
My old suzuki swish completed 12 years of excellent service.Wanted to replace with equally reliable vehicle.Went ahead with chetak as it is from bajaj, A reliable two wheeler company.1.Purchase - they claim that it\'s fully online process which is not.Need to visit nearby showroom for payment.Delivery took longer than expected.2.Usage : driven @1000km in 2 months.Overall build quality is excellent.Smooth riding.Good replacement for activa/swish type vehicles.Does not have any fancy gadgets, Which are not required any way.No issue so far.3.App - very bad app.Paid @1800 for a year.Does not provide much info.Also do not update many times.Completely waste of money.Looks like bajaj has forgotten about this app.No even a single update in 2 months.4.Service - in app they show nearby service location.I enquired at showroom and they told me about a service location near my home.This is not visible on app (?).Service was basic first service.When asked about connected app they replied that \"they have no information, Idea, About app.They do not service that\"so overall happy with vehicle but not happy at all with app.Also service can be improved.Their website provide very little information.User manual is in app.Very difficult to read and find info.Not searchable.
0
Reply
Load More Reviews
Problems in Chetak
Load More Reviews
Best User Experiences with Chetak
Load More Reviews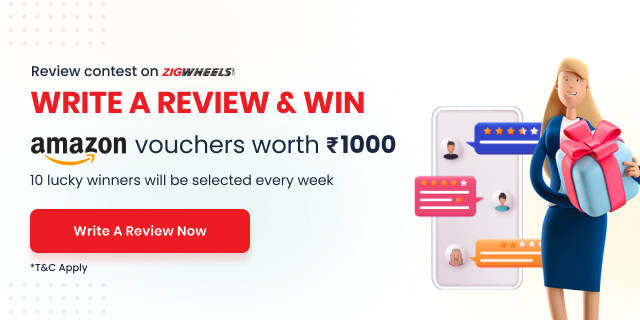 ×

Ask your question from Chetak owners and experts
Your Question should contain at least 5 characters
Submit
Cancel
2 Other Things You Might Want To Do
User Reviews of Chetak Competitors
Bajaj Chetak Expert Reviews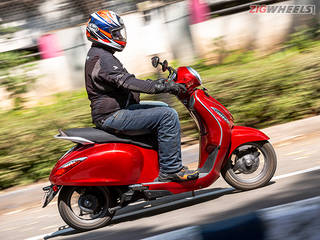 The start-ups have got the ball rolling, but can a major manufacturer now take the EV game a step further and better the pioneers' efforts?
Jan 31, 2020
|