Ather 450X User Reviews
4.2/5
Based on 217 rating & 314 reviews
Review your vehicle & win ₹ 1000
Performance

Comfort

Features & Styling

Do you own a Car or a Bike?
Interact with community
Become a Top Contributor
Helpful Reviews of 450X

Ather Energy 450x Gen 3 was
The ather energy 450x gen 3 was launched in mid-2022, And the electric motor has the potential to produce around 8.7 horsepower.The vehicle is better built due to its complete aluminium frame.It has an enhanced digital dashboard to ensure the smooth functioning of the scooter, Along with a new tyre tread profile and tyre pressure monitoring system that make it remarkable and give a good riding experience.The ather energy 450x is priced between 1.3 lac and 1.6 lac, Which is slightly on the higher side when compared to its immediate competitors.The battery has a life span of around 50, 000 km, So it is unlikely to need replacement for 7-8 years.According to my experience and rough estimates, A complete charge can cost between rs.30 and rs.35, Depending on the unit price in your city.Since i am 6 feet tall, This scooter is very comfortable to handle, As it has a saddle height of around 780 mm and weighs almost 120 kg.It has a push-button start type and can store a good amount of luggage space, Enough to fulfil my daily grocery needs of around 7-8 kg.The scooter is equipped with telescopic fork suspension for a better riding experience.The pick-up of the ather energy 450x is remarkable and better than its competitors.Maintenance will be accessed at your doorstep every 5, 000 km and serviced at the ather service centre every 10, 000 km with door-to-door pickup and delivery.The maintenance cost depends entirely on the scooter's condition during inspection for any damage, Parts replacement, And labour charges.As per my personal experience, Please be present at the spot of service until your two-wheeler is completely ready.Ask questions to the professionals on how to keep the scooter in a better condition and try to learn the art of servicing your scooter on your own.The servicing cost for a normal service could be around rs.600, Unless you have any parts to replace.The most crucial part is that the mileage is around 105km which is much better than its previous versions.I am delighted about the mileage of my scooter.Advantages to mention would be:1.One of the finest electric scooters available but it comes with a price2.Excellent performance and a good pick-up as compared to its nearest competitorsdisadvantages to mention would be:1.Limited color options are available2.Expenses are on the higher side when compared to its nearest competitors3.New gen is merely an incremental improvement; the company could have added more features to the existing one.
Nikhil's 450X gives mileage of 104 kmpl
0
Reply

Buying Experience:Buying experience is pathetic, i have pre-booked vehicle by seeing an ad with false information. Waited 11 months to receive vehicle. No proper information given at purchase time also. No proper invoice it self. Govt discount will go to company account.Just a very normal electric scooter given for an amount of 1.89 lacs moneyAll the other features need subscription and subscription amount changed multiple times before even startRiding Experience: One good thing is pickup, but shock absobers are pathetic. Need flat road to have peaceful riding.Public Charging points not available properly, and those availbele does not work, and it need solid 6 hours to get chargedCompany claims 15km for 10 mins charging but it never works with fast charging also (tested from ather Experience center it self)Ather mobile app is just a waste it wont show basic information also with out subscription.Maps and dashboard get stuck in the middle and make you get confused with no information on how many km left on driveKeeping idle will reduce charging, 15% went to zero in 2 days.No portable charger, we need to pay 10K more to get portable charger even after buying scooter with premium amount of 1.89 lacsOver all no satisfaction from 1.89 lacs scooter, it will be just a show piece after few months
3
Reply

The ather 450x is a premium electric scooter that has been making waves in the indian market.It boasts an impressive range of up to 116 km on a single charge, Making it a great option for city commuting.The top speed of 80 km/h is more than enough for most city roads and it can accelerate from 0 to 40 km/h in just 3.3 seconds, Providing a thrilling riding experience.One of the key highlights of the ather 450x is its smart features.It comes with a 7-inch touchscreen display that provides real-time vehicle diagnostics, Maps, And over-the-air updates.The scooter also has a dedicated mobile app that allows riders to track their vehicle, Set custom ride modes, And monitor their ride statistics.The ather 450x also has impressive build quality with a lightweight aluminium frame and a sturdy suspension system that provides a comfortable ride.The scooter comes with disc brakes on both wheels, Ensuring strong stopping power.However, The ather 450x is priced on the higher side, Making it less accessible for budget-conscious buyers.Also, The availability of charging infrastructure could be an issue in some areas.Overall, The ather 450x is a great option for those who want a premium electric scooter with smart features, Impressive performance, And great build quality.
ADHISH's 450X gives mileage of 150 kmpl
1
Reply

The worst mistake they did this is they made chassis with aluminium other than steel tubular chassis, Which mainstream scooters use hence making their scooter cheap in terms of weight management, If you are buying it for two persons, Then don't expect mileage over 40-50 and forget driving it in hilly areas, By hilly areas i mean steep flyovers too the aluminium chassis doesn't give the shockers good strength, Plus there handle is also aluminium that means if it meets with an accident and handle gets damaged, You have to replace full handle frame and hence wait for weeks to get it replaced, They are not using chains in motors but using rubber belt, Overall cheap quality with high price, False range, Even there stand is what you cannot buy in aftermarket, You have to buy it from ather because once again cheap quality, I am going back to petrol scooter because we are 2 who have to commute daily, If i'll buy electric someday it will be of mainstream brand like hero tvs bajaj.
Rahul's 450X gives mileage of 55 kmpl
3
Reply

Mihir

| 2 months ago
Tvs is also that reliable
Load More Reviews
Problems in 450X
Load More Reviews
Best User Experiences with 450X
Load More Reviews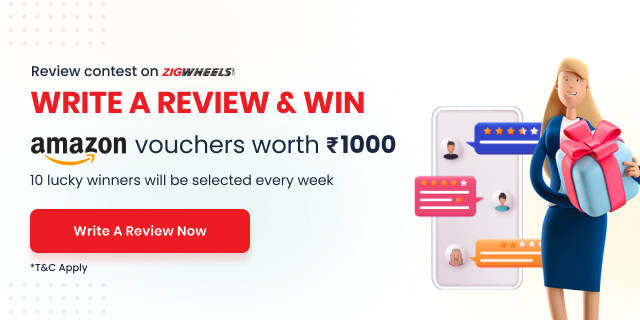 ×

Ask your question from 450X owners and experts
Your Question should contain at least 5 characters
Submit
Cancel
2 Other Things You Might Want To Do
User Reviews of 450X Competitors
Ather 450X Expert Reviews