Honda Motorcycle and Scooter India (HMSI) is an Indian two-wheeler arm of the Japanese auto major Honda. The brand entered the country back in 1999 and is well-known for its popular Activa scooter range. Apart from its bread-and-butter models like the CB Shine and CB Unicorn 150, the company also sells premium products from its international portfolio. This includes the Goldwing, Africa Twin, CB300R and the likes. Going forward, expect the Japanese bike-maker to bring even more enthusiast-oriented products, apart from bringing in the sixth generation of the Activa.
Honda Bike Price
Honda bikes price starts at Rs. 45,329 for the cheapest bike Cliq and goes up to Rs. 27.77 lakh for the top model Honda Gold Wing. Honda offers 28 new bike models in India. Activa 5G (Rs. 55,470), CB Shine (Rs. 58,097) and Dio (Rs. 53,777) are among the popular bikes from Honda. In the year 2019/2020, Honda is going to launch 6 new models in India. Select a Honda bike to know the latest offers in your city, prices, variants, specifications, pictures, mileage and reviews.
Honda Bike Models in India
*Prices shown for Delhi
4.2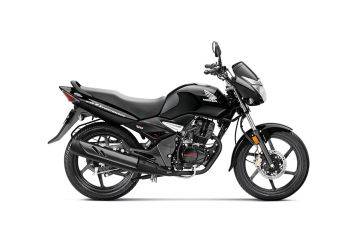 4.2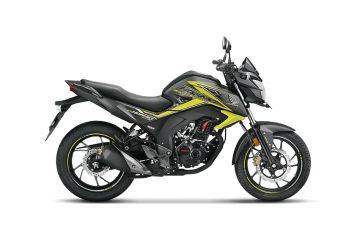 4.1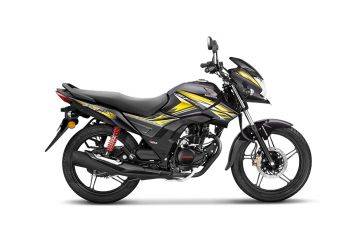 3.9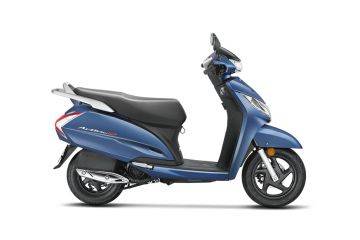 3.9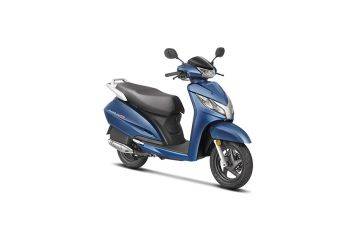 4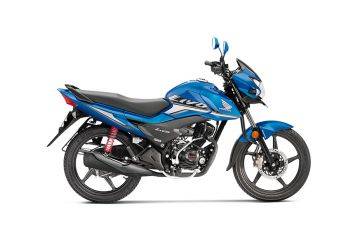 4.2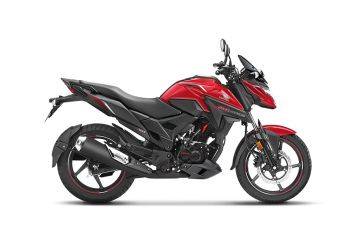 3.5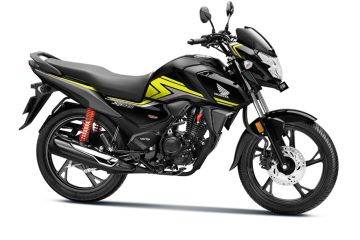 4.2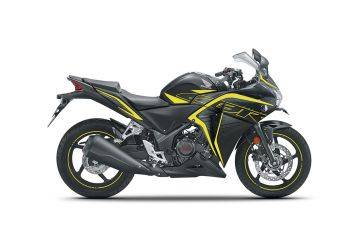 4.2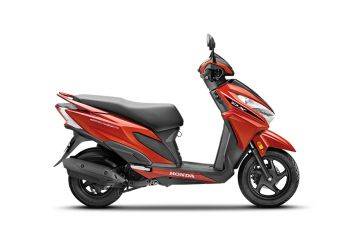 4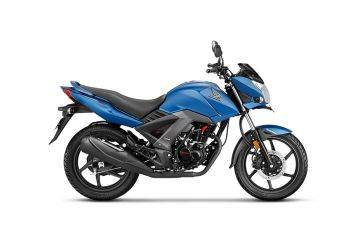 3.9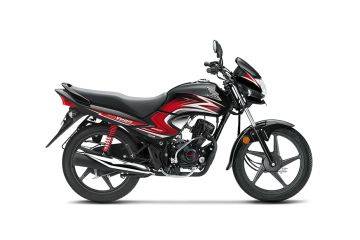 4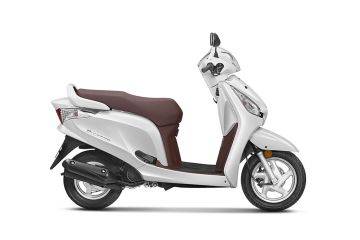 3.9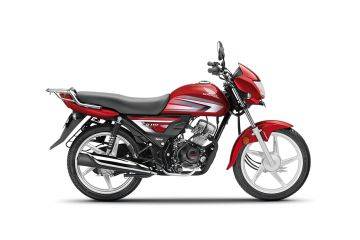 3.7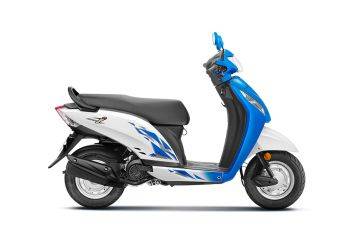 3.9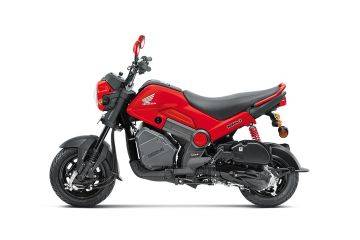 Honda Navi
Rs. 45,632 Onwards
109.19 cc

37.57 kmpl

Petrol
4.3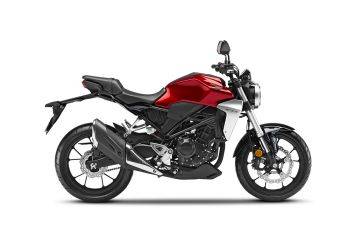 3.9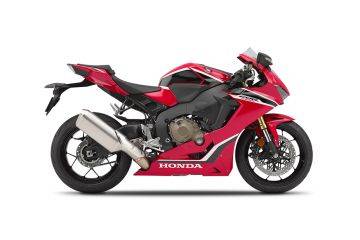 4.7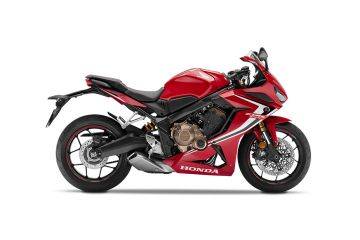 3.9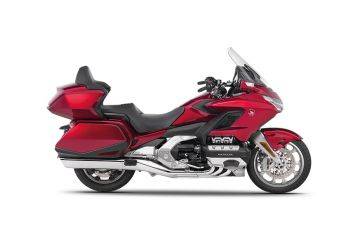 4.2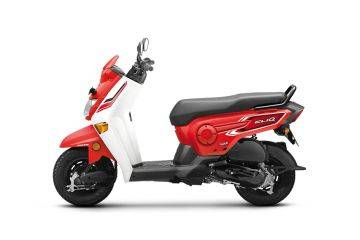 Honda Cliq
Rs. 45,329 Onwards
109.19 cc

58.4 kmpl

Petrol

4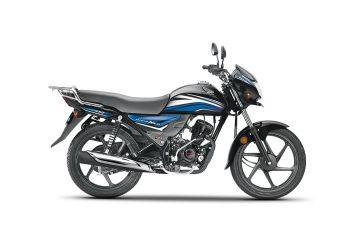 3.7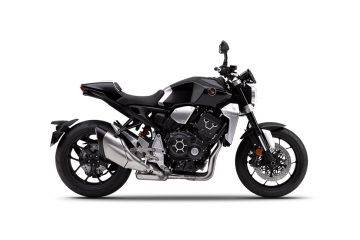 4.7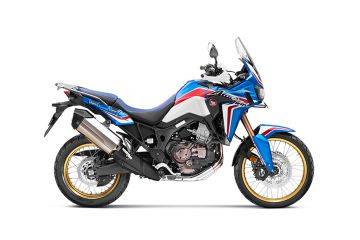 Other Bike Brands
Recently Asked User Questions about Honda
Q. What is the battery capacity of Honda Activa 6G?

Q. Can 5 feet 4inch man ride Honda XBlade?

Q. I am 5'6' can I go with Honda Unicorn 150?

View 2 More Answer
View More Questions
View More Questions


Have a Question about Honda bike?
Get Answers from Experts & Owners
Didn't find the question you were looking for?
Search your question about Honda bike
E.g - How is performance of Honda ?
Honda Bike Owners and Experts to help you

Honda User Reviews
Activa 5G

4.0

1127 ratings

Descent two wheeler it power is good in mid-range eg(20to60) after that there is no use to accelerate your engine then the voice will come and it not have instant pick. Pick up will come smoothley if you accelerate instantley . And beside of these two things this activa is best ever from any till date and long on it will be remane it positive points is 1.its build quality of its materal is top nouch there is no problem with this because my activa 2016 model and i have drives 40,000 km and I face no problem with quality of product and it will also give average of 45 per litre after 5 year of buying .and over it is best activa in the India. And you will enjoy riding it between speed of 10to 60 very sporty felling comes. And over all best in every department 😘

Activa 5G User Reviews

CB Shine

4.0

1206 ratings

Actually I am not happy with service they are given every time whenever I leave it for services they have do some mistake when I go to complain about it their answer is sorry next time we will do our best today it is more than expected vehicles came for service I 2 neglected that one because they are doing like this it may be the reason because it"s a free service then and I give it for first paid service they were continuing the negligence in service, sometimes I have a doubt that did they even change the engine oil or not everything is ok about the bike it would be better if you take care of Service Centre 2. I wished to give my vehicle for service in a company owned service centre is there any options like that otherwise it's better to leave my vehicle for service outside

CB Shine User Reviews

Riding comfort is average. If you ride as pillion and you have below average height it's uncomfortable due to its pillon foot rest in an awkward position back pain is guaranteed. If you are an above average height person, congrats !!! you will get back pain too. Bad roads will be nightmare to you. Fuel efficiency is good.When you finish 1 year with Dio you will definitely come across suspension complaints , wobbly handle bar. If you travel alone this scooter will be awesome but with a pillion - not ok

Dio User Reviews

CB Unicorn 150

4.2

914 ratings

I am using this bike for more than 2 years. People who love to ride a stable, smooth and comfortable 150cc bike this is the best choice till date. Seat height is very good for people 5ft5inch to please 6ft. Short heighy people may face difficulties with this bike seat height. My height is 5 ft 8 inch and I feel so comfortable in this bike. Maximum distance I covered in a single day is 170km. Only issue I feel in long ride is seat is slightly hard. This bike is very good for seating 2 healthy adults. Seat is very long so no problem when pillion is in back. And pillion doesn't feel problem in this bike. Engine is very smooth. Gear shifting is also very smooth. I use motul engine oil for my bike so it feels more smooth. Only problem with engine I felt that the tappets are to be adjusted in every 5000kms or it become noisy. Other than that no problem with engine. Milage I get please 45kmpl. I use it daily so I will recommend it for daily commute.

CB Unicorn 150 User Reviews

CB Hornet 160R

4.2

573 ratings

CBS the worst braking systemI bought Honda Hornet 160 R since I have used Hero Honda CD 100 and Honda Activa and was very happy with the performance. When I went to book the bike showroom people told to go with CBS braking system for an additional 9K. So I spent a total of 1 Lakh for the bike. Initially everything was going fine I was so happy with the performance and mileage (around 50 km/ L). But then I met with an accident bike skid after on loose soil on the road, after the accident also brakes were fine. I gave my bike for service claiming insurance. It took around 1 month time for service, but after the service the braking efficiency deteriorated and when I complained with service centre they told brake cannot be tightened. I took by mike to another Honda service centre and local mechanics, everyone told the same. My 18 year old CD 100 is having a better breaking than Hornet with CBS. I even changed the disc pads but result is same. Dear Honda if a motorcycle break cannot be fixed then on what basis are you selling this to a customer, such a pathetic experience. Is CBS a test product or proven technology?. Very disappointed with Honda. Friends please don't go for CBS model.Other problems are gear getting stuck on neutral while riding, petrol tank bolts are rusting.

CB Hornet 160R User Reviews

CB Shine SP

4.1

389 ratings

i thought of a list which is useful for daily commute as well as style considerable..so i shortlisted,pulsar 150pulsar ns 160honda CB unicorn 150honda shine sp 125tvs star city... but the best on all aspects was Cb shine sp 125... and honda offers best quality bikes.😍😍

CB Shine SP User Reviews

2019 Activa 125 BS6

3.9

134 ratings

This is a fake review. Very bad vehicle. Very good vehicle. I just tried to see if other reviews are real. So anybody can write anything about any vehicle in zigwheel. My real review... From what I saw in showroom I think bs6 activa 125 deserves 4.5/5. They have introduced lot of real features including fuel injection.. Half mark I reduce because black color is not available maybe deliberately because it sells well. So will be waiting for 6g

2019 Activa 125 BS6 User Reviews

Activa 125

3.9

767 ratings

Activa was the popular commuter who helped ladies out of buses gave them sense of pride and freedom to use it to the office and back pick your child also used by their husbands. its powerful enough with 125 cc bs6 engine 8.6ps of power now using hondas combi brake system which increase stopping power with stability. augmented by disc brakes tubeless tyres alloy wheels led front light aluminium frame mobile charger beneath seats descent mileage around 50 to 55 km/litre.with whooping price of approx Rs85000otr on many cities!!!now starts only when you unmount the side stands. thanks

Activa 125 User Reviews

I have been riding livo for 1 year and it's been great. Comfort wise it's not the best bike because of its stiff suspension and somewhat hard seat, other than that styling and look is best in its segment. I haven"t try to check the mileage but I think it gives me around just over 55 kmpl and anyday below 60. I have Bajaj discover 100, I guess it"s 8 years old, but still gives output of 65- 70 kmpl, therefore if ur a mileage oriented person. You can opt for Bajaj and tvs bikes as they are good at it. If ur a tall person 6.1ft like me u can consider it a viable option.

Livo User Reviews

PRO"S:Great looks- beats all the competition hereMileage: 48+kmpl in city with agressive driving and reaches to 55kmpl when driven at 50-70kmph. good enough.Price: its competitive @92K on road with all accessories.Engine performance and ride quality: Super smooth engine and clutch. Drove 100km at once without any strain.-Comfort for rider and pillion are the best in its segment.Con"s:A bit lag comes during 3rd gear by surprise, but throttle response is super in 4th and 5th gear too along with super smooth 1st and 2nd gear.-No engine kill switch (can be adjusted) but have hazard lights which is a new one.-could have provided back disk as an option Verdict: Best bike for daily usage who wants a stylish ,powerful,practical yet budget friendly one. Excellent bike to travel around city.

XBlade User Reviews

so much costly it's even costlier then 150......this bike is no value for money......at list 78000 rs canot offers performance, features, cost of maintenance, good apperance, average.

SP125 User Reviews

Stay away from Honda CBR-250Rs BS4 editions. Beware it's just the name Honda Sells in India not a quality product or service now a days. I am already a victim of this, so just sharing my experience. Most of the ownership reviews you find online are for older editions which make you fall for CBR250R if you like refinement.So does most of the bike rental services like Wicked Ride or DriveZy have older 2016-17 editions and they are awesome to experience.That was my validation & research before I bought the CBR on May 11th 2019. (CBR 250R Sep 2018 Manufactured)Issues I faced from day 1 of bike delivery are: HMSI Ticket No 1-71490982781.1.Heavy engine vibrations due to slipped engine mount bolts also they replaced Rocker arm, CAM, Shims & Sprocket set to address overall vibrations. 2.Handle wobbling between 70-80 kmph, they replaced Cone set assembly and didn't resolve the issue. It seems they are defective tyres, they replaced rear tyre still issue not resolved.3.Metal clicking noise from frames and under tank. Issue was addressed by applying foam tape between frame (chassis) and Tank and Side body panels.4.ASC damaged radiator during water wash- which they had to replace after a fight proving their incompetence.Most of the new BS4 CBRs have these vibrations issues just check any CBR forum on FB or online.. In a nutshell you might be lucky to get a good unit. However, ASCs service competence is crap. You will suffer with their trial and error method of fixing issues.They trust in your patience to cover their incompetence. My 79 days old CBR250 R spent 30 days in ASCs- 8 attempts - still handle wobbling issue is not fixed. HMSI BLR regional head is also aligned for this since 3 weeks for last 3 attempts.

CBR250R User Reviews

1. Buying experience:Was not so good as I bought it from a private dealer and advise to always buy from authorized dealers on a negotiated price.2.Riding experience:I bought this scooty in Feb month of 2018 year. Initially the pickup and riding experience was pretty smooth and nice. Gradually the pickup is decreased/engine sound increased and it is not at expected levels now after running it for around 11500kms. Good thimg about this scooty is it does not shake even if you are at a speed of 90-95 kmh. I did not face any engine starting issue as reported by many. Suspension is way too bumpy and throws off a rider/pillion which is not a good sign.Foot rest position for a pillion is not designed to be comfort. One has to remove feet from footrest in traffic otherwise rider"s feet collides with pillion. Tail gabrail should have been of what old activa model provides as it is more protective during pickup. 3. Details about looks, performance etc. :I give 5/5 to looks. Scooty is stylish and modern. I still feel very competitve and new to ride it in town. Overall performance is good but the mileage is very less than what I expected and company claimed. I only get 35 kmpl in town riding which is very less considering 125cc engine.4. Servicing and maintenance:After 2nd servicing, choke cable broke down and petrol used to get wasted inside even if the choke is pulled off. Servicing mechanic told that this is something new to face and eventually replaced the cable to resolve it. Apart from that did not face any issue. Timely maintenance is must to achieve or maintain smooth riding experiences. 5. Pros and Cons:Pros:Great in looks and style.Brand value. Latest features like LED lights, completely new speedometer which works and displays good even in sunlight and charging facility. Power packed variant with 125cc engine.Cons:Less on-road-mileage. Bumpy suspension.

Grazia User Reviews

CB Unicorn 160

4.0

201 ratings

I have old unicorn dazzler 150 cc bike for 4 years almost driven about a lakh KM then am looking to buy new vehicle in Honda is my only choice because of it's quite engine performance but Honda give this unicorn 160 cc as a faulty Engine or else very noisy engine on my view . even they have service the engine but the is not satisfied for me .if I go about 80kmpl it's ok if I cross above 80 km speed the engine get noisy . even my old Dazzler still remain soft while I go above 80. so I don't trust the 160 cc bike in Honda .now I buy again 150 cc unicorn after 2 years .

Unicorn 160 User Reviews

Dream Yuga

3.9

221 ratings

I usually prefer to drive bikes for long distance, after buying bike I stopped travelling in bus. It is a very comfortable bike for long drives. Seat would have been better, otherwise perfect for long drives. less maintainance(800rs per 3000km) I had never took rest even after riding 400kms in a single stretch. I drive the bike at optimum speed(45-65 kmph) with out any break. I m getting 65-75 kmpl mileage. I m writing this review after 4yrs of usage. I m planning for a trip to goa , I will share my experience once I return back to salem.

Dream Yuga User Reviews

Honda Aviator is a good scooter but I think company should modify some changes in scooter like mileage graphics rear suspension

Aviator User Reviews

CD 110 Dream

3.9

73 ratings

very efficient and reliable transportation solution for daily use of 50km. very low maintenance if you drive bellow 50km speed it"s giving 65kmpl, good pickup . only problem with service support if bike given to service there unskilled supervisor rongly make job card and unwanted charges added in bill . each paid service they cut your pocket atleast 1k but only cleaning and polishing that"s the issue . I replace engine oil on shell petrol pump every 3000km it"s run excellent only yearly once filter, carburettor Spark plug cleaning services done from local workshop it"s very smooth engine compared to passion, splendor, and other 110cc bike

CD 110 Dream User Reviews

Activa is a good scooter and I am having it for my daily use. Being an advocate I am going to courts at Erode even in small lanes in which a car cannot enter. very low maintenance.But my scooter is 17 years old and often having repairs. So I want to buy a new Honda 6G.

Activa i User Reviews

Honda Navi covers the Monkey bike segment in India which no other manufacturers do, inspired by the mx125/Grom from the same stable Honda in actually researched & developed in India by Honda India engineers. Good for city usage also if with a pillion then 25 kms & above travelling can be cramped. Rest the performance according to the specs is really good.

Navi User Reviews

Have test ridden it, with a pillion as well as a pillion.. on typical Bangalore roads.Had been waiting for this bike for an year, to be launched in India. Was inclined towards it because KTMs are now too abundant in India. Below is my opinion (Please don"t mind if it just feels like an onion ;)👍:1. Very cool and calm engine. Definitely not as harsh as a KTM.2. Excellent build quality. Everything looks premium.3. Very comfortable rider"s triangle and agile for SOLO RIDING. I"m 5"11" and felt so comfortable riding.4. "Out of the Herd" design👎:1. Very bad GROUND CLEARANCE. Scratches almost every speed breaker of Bangalore, even for a solo rider. Softer suspension has also to be blamed here.2. Pillion will have a hard time holding on for his life. Forget about women, even men will have hard time. Thanks to the tiny pillion seat. Though it looks big enough in pictures, rider will occupy more than half of the place and pillion ends up sitting in air. Grab rails provided are useless.3. Due to light weight of the machine, with a pillion rider, the front part becomes so weightless and maneuvering becomes challenging.4. Despite the price, the bike looks tiny and doesn"t have the expected road presence. Being called a premium naked Street bike doesn"t just feel right for this machine. I"ve seen people cancelling their bookings after test riding it. Everything else is at ur discretion.

CB300R User Reviews

Marvellous, performance outstanding, super speed

CBR1000RR User Reviews

my experience with CBR650R Super

CBR650R User Reviews

Good for local uses...it is very useful for those who wanted only local use.

Cliq User Reviews

Pros: good looking bike, smooth engine, good mileage, good for daily commute, Handling is good, no vibration problem.Cons: pick up is not very much.If you need a light daily commuter with refined engine of Honda (HET technology) and good mileage figure then you van go for it.

Dream Neo User Reviews

CB1000R Plus

3.7

3 ratings

Beauty silent terror......but more powerful

CB1000R Plus User Reviews

CRF1000L Africa Twin

4.7

6 ratings

I have no regrets picking up the AT, I didn't honestly think that I could use it as my commuter too. It just doesn't heat up in bad traffic like we have in Bangalore. The maintenance of the bike is just plain affordable. You have to get it serviced twice a year or 6k kms whichever comes first. The service cost is normally less than 5k. Its a super comfortable bike and the best off road bike in the market. It is unbelievably reliable. The city average is anywhere between 14 to 18kms and on the highway between 27 to 32 kms. I have had the bike for a little more than 6 months and there are no regrets picking up the AT. I had originally booked another brilliant machine and canceled the booking in the last minute to go for this one. Its been a wonderful riding experience.

Africa Twin User Reviews
Honda Bikes Expert Reviews