Honda Activa 125 BS6 vs Suzuki Access 125 vs Hero Maestro Edge 125 FI: Comparison Review
---
Can Honda finally reign supreme in the 125cc scooter segment with its cutting-edge Activa 125 BS6?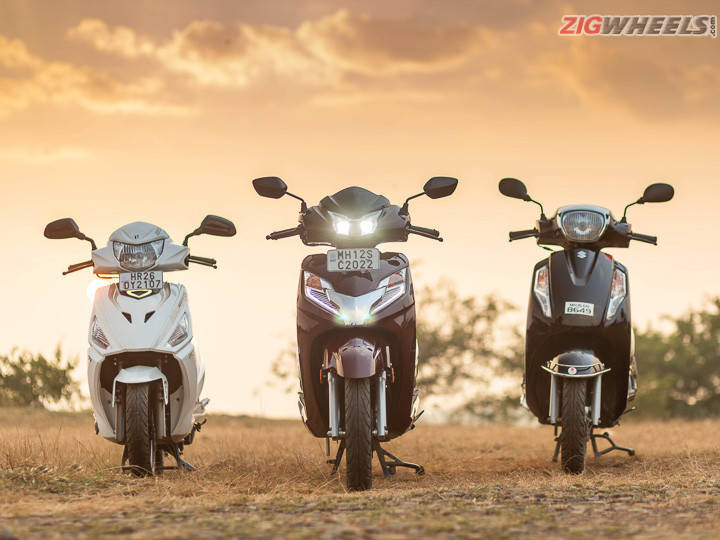 We are amidst interesting times in the auto industry - with BS6 emission norms around the corner, the marketplace is currently populated by both old BS4 warhorses as well as cutting-edge BS6-compliant new launches, and even some things in between. Case in point is the 125cc scooter segment. The Suzuki Access 125 is the undisputed segment favourite here and it continues to motor on in its tried-and-tested BS4 guise. Hero took things up a notch with its BS6-ready-but-not-compliant Maestro Edge 125, India's first fuel injected scooter.

Honda, who has historically never been able to really capture this segment with its Activa 125, is now back with a bang with India's first BS6-compliant scooter, the Activa 125 BS6. It's loaded with technology and packs in a raft of new features, but the catch is the cost. This new Activa 125, at Rs 74,490 (ex-showroom Delhi), is a massive Rs 11,290 more expensive than the next scooter here. We've already seen how it fares in isolation. But can it now justify its premium and prove that newer is always better? Or can the old warhorse fend off the new pretenders?
| | | | |
| --- | --- | --- | --- |
| | Hero Maestro Edge 125 FI | Honda Activa 125 | Suzuki Access 125 |
| Price (ex-showroom Delhi) | Rs 63,200 | Rs 74,490 | Rs 61,292 |
Motor Madness

Hero Maestro Edge 125 FI
Honda Activa 125
Suzuki Access 125
Engine
SOHC 124.6cc
SOHC 124cc
SOHC 124cc
Bore x Stroke (mm)
NA
50 x 63.1
52.5 x 57.4
Fuel Supply

FI

FI
Carb
Power (PS)

9.25

8.29
8.7
Torque (Nm)
10.2
10.3
10.2
Start-Stop

Yes/

No

Yes
No
Transmission
CVT
CVT
CVT
The engine is the only area on these scooters directly affected by BS6 emission norms, so it's only fitting that we kick things off here. Honda has put a lot of money and effort into this motor - it isn't just a BS4 motor that has been brought up to date, it's a brand new engine that's developed to be future-proof and carry the Activa a good 6-8 years into the future. The result is a powerplant that is dripping with technology. The 124cc motor is fuel-injected, features a silent start system thanks to an ACG (alternating current generator) starter and even features a stop-start system that is seamless in its functioning.

The motor's focus is clearly on smoothness and refinement, and these are areas where it absolutely shines. The Activa's engine feels a generation ahead of the rest when it comes to NVH levels, and this lends the scooter a very premium feel. Unfortunately, performance is an area where the Honda feels a generation behind the competition, with only 8.29PS and 10.3Nm on offer. These figures are a little on the mediocre side and you feel this lack of grunt quite distinctly when you're on the move.

Even with just a lightweight (52kg) solo rider like me on board, the Activa felt quite out of breath when going up inclines. This engine can sit at 70kmph on the highway and it feels quite smooth at this speed, but getting there is quite a task. Now the performance tradeoff might've been worthwhile if excellent fuel economy was on offer, and while that is the case with respect to its predecessor, it's sadly not the case when compared to its competition. The Activa manages to squeeze a litre of fuel for 51.23km on the highway and 52.63km in the city. While these figures are slightly lower than the other two scooters here, it is quite likely that we will see an increase in efficiency once this BS6 engine is run on BS6 fuel.

Performance is an area where you just can't fault the Maestro. Its fuel-injected, BS6-ready 124.6cc motor puts out 9.25PS and 10.2Nm, and this power figure actually puts it closer to the Aprilia SR 150 than the Activa 125! These figures translate strongly onto the road as well - the Maestro's punchy performance actually makes it quite entertaining and involving to ride. Gaps in traffic can be seized with reasonable ease, and the motor feels comfortable even at highway speeds, with enough left in reserve for overtaking.

Of course, these are just my sensations, but the VBox doesn't lie. This Hero is comfortably the fastest accelerating scooter here, both from a standing start and in roll-ons. In fact, it's even quicker than the much sportier TVS NTorq, making this the quickest accelerating 125cc we have tested till date. What makes the riding experience even more pleasurable is the crisp and precise throttle response, an added benefit of the switch to fuel injection.
| | | | |
| --- | --- | --- | --- |
| | Hero Maestro Edge 125 FI | Honda Activa 125 | Suzuki Access 125 |
| 0-40kmph (seconds) | 3.52 | 4.07 | 3.75 |
| 0-60kmph (seconds) | 7.57 | 8.72 | 8.26 |
| 20-50kmph Roll-On (seconds) | 3.86 | 5.45 | 4.64 |

Unfortunately, there is no such thing as a free lunch in life. You see, this (relatively) blistering performance has come at the cost of refinement - the Maestro's motor feels quite gruff and vibey at all speeds, with a distinct buzz in the floorboard and handlebars beyond 60kmph. The exhaust note sounds quite harsh as well and it's hard not to feel sorry for the machine. What it lacks in smoothness, though, it makes up for in fuel efficiency. By choosing to not make this scooter BS6-compliant just yet, Hero has been able to truly make the most of the fuel injection system. What this means for you is that despite being the quickest, most powerful scooter here, the Maestro is also the most fuel efficient, by quite a distance. A litre of fuel is good for 57.05kmpl in the city and 56.48 kmpl on the highway.

The Access might pack the most ancient hardware here but it is by no means the slowest. Its 8.7PS and 10.2Nm output is reasonably healthy for this segment and it would feel perfectly adequate if it wasn't for the Maestro's stronger motor. The engine has enough poke to keep you happy in city traffic and can manage highway duties quite well too. You're never going to be left wanting for more performance (unless you've just climbed off the Hero, that is).

But where the Hero has sold itself out in the refinement department, the Access manages to be both zippy and smooth. The motor is largely vibe-free and feels well isolated, though not quite as much as the Activa's. While the Access was once the segment leader when it came to fuel efficiency, it now sits in between the other two scooters here, returning 51.3kmpl in the city and 52.7kmpl on the highway. This is a sign of how times have moved on, and another area that highlights this is throttle response. With its carburettor, the throttle on the Access can feel a bit lurchy at low speeds and isn't quite as smooth and precise as the fuel injected systems on the other two scooters here.
Dutiful Workhorses

This segment isn't just all about the engines. At the end of the day, these are scooters and so comfort and practicality are big considerations. There isn't much to differentiate these three in this domain, but it's the Access with its tall handlebar and upright ergonomics that feels the most comfortable of this bunch. The seat is a roomy affair for both occupants, and is well padded too. Sadly, though your pillion will have sufficient room on the seat, awkwardly placed footpegs mean a slightly uncomfortable seating posture.

Another bugbear is the slightly high floorboard which places taller riders in a knees-up position which can become a little uncomfortable. Though tall, the floorboard certainly isn't short on space and it has the most real estate on offer here. A large laptop bag can be accommodated with ease while still leaving adequate room for your feet, and the underseat storage space is similarly capacious, being able to swallow most ISI-rated full-face helmets with enough room to spare for knick-knacks.

The Activa sports a roomy and plush seat, sinking into which is quite a comfortable feeling over short trips in the city. Pillion riders will be happiest on the back of the Activa, with enough room as well as a comfortable seating position. The rider's posture feels quite natural too, but the low handlebars can foul with the knees of taller riders when taking U-turns. This also means that you aren't sat quite as upright as on the Access.

The same soft seat that is such a boon on short journeys can become a real pain in the backside (quite literally) over longer durations. The Honda can't match the Suzuki for floorboard space and underseat storage, but this is more due to the Access' excess (say that 5 times quickly!) than the Activa's inadequacy. It can still manage a full-sized helmet under the seat and a medium-sized laptop bag on the floorboard.

Space is at a premium on the Maestro. This is the shortest scooter here in terms of overall length and this shows in the coziness between the rider and pillion when sat on board. The seat base is quite narrow and while this does make it easier for you to place your feet on the ground at a standstill, the lack of support can be quite uncomfortable when on the move.

The lack of length has other repercussions too. The floorboard on the Maestro is the smallest here, and though it can accommodate a small laptop bag, you won't have much room for your feet afterwards. Underseat storage space is comparable to that of the Activa.
Feature Frenzy

Scooters are, by nature, utilitarian vehicles. This is more so the case with 110cc scooters, which can be a bit spartan at times, but in the 125cc segment, a healthy dose of convenience-aiding features is expected. The Honda commands a premium but does go some way in justifying it. While all three scooters here get digi-analogue displays, the unit on the Activa shows you relevant, useful information in the form of instantaneous and average fuel efficiency and a distance-to-empty gauge.

The absent-minded amongst you will appreciate the side-stand engine cut-off too. LED DRLs are accompanied by an LED headlight (a segment first), but though it does look quite fancy and offers decent spread and throw, it lacks brightness and loses out to the other two halogen units here. Rather shockingly, Honda has skimped on a charging port and boot light, features which really should be offered as standard in this segment, especially at this price point.

All three scooters here get combination key slots, but while the Activa and the Maestro enjoy external fuel-fillers, the Access continues to soldier on with its underseat design. Hero has thrown in a side-stand indicator, a boot light, an underseat USB charging port and an LED DRL, while the Access is the most basic scooter here, with its only noteworthy features being a DC charging port (you will need your own car charger though) and two trip meters.

Rumble Tumble

| | | | |
| --- | --- | --- | --- |
| | Hero Maestro Edge 125 FI | Honda Activa 125 | Suzuki Access 125 |
| Front Suspension | Telescopic fork | Telescopic fork | Telescopic fork |
| Rear Suspension | Monoshock | Monoshock | Monoshock |
| Front Brake | 190mm disc | 190mm disc | Disc |
| Rear Brake | 130mm drum | 130mm drum | Drum |
| CBS | Yes | Yes | Yes |
| Front Tyre | 90/90-12 | 90/90-12 | 90/90-12 |
| Rear Tyre | 90/100-10 | 90/100-10 | 90/100-10 |
There might be an eccentric few out there who'll take these scooters corner-carving on the weekends, but for the most part, these three are going to be used for commuting within the city. The Activa's suspension is well suited to this purpose. With my lanky frame on-board, the setup feels pliant, comfortably steamrolling most road imperfections. The rider feels well isolated from the road surface. Throw a pillion into the mix, however, and things can get a little wallowy. The soft setup means that the scooter will continue to bob up and down for a while after hitting a sharp bump, and this feeling can be quite unnerving, robbing you of control over the vehicle.

Come across a corner and you'll find that the Honda tips in quite easily, with very little handlebar effort required. Once you're leaned over though, the soft suspension setup means that there isn't much feedback and the scooter feels quite vague. It is also rather easily upset by mid-corner bumps. Where it redeems itself is braking. This is not only the sharpest braker of these three, but one of the quickest stopping scooters we've ever tested. Our only concern is a harsh rubbing sound emanating from the front disc when braking hard, especially after having traversed through a dusty area.

In this company, the Access' stiff suspension setup means that it feels downright sporty. This does mean that road bumps filter through to the rider's backside but the flipside of this is unflappable stability. The Suzuki has the longest wheelbase here, which combined with the stiff setup means that the Access feels utterly composed at all times. Once a bump has been dispensed with, there is no secondary motion and the Access feels quite confidence-inspiring when riding quickly.

This confidence in turn allows you to attack corners with a little more aggression, at which point the suspension stiffness turns into an asset, giving you the support and stability that you need. Those ogling at the pictures here will have noticed that the Access we have this time around features a front drum brake while the other two scooters here get a disc. However, we have tested the disc brake-equipped Access in the past and we find its braking performance to be par-for-course in this segment, though not quite as sharp as the Activa's.

The Maestro sits neatly between the other two, with its suspension setup offering you a decent balance between agile handling and comfortable ride quality. It isn't quite as plush as the Activa when riding solo, and can feel somewhat bouncy at times with a light rider like me. With a heavier rider or a pillion on board though, the Maestro feels composed, comfortable and sure-footed. While this well-tuned setup should result in good handling, the Maestro's geometry lets it down and it feels the most heavy-steering of the three scooters here.

Things aren't great on the braking front either. Despite getting a competent ByBre front disc setup, feel at the lever is quite wooden and modulation is imprecise. The numbers back this up - the Maestro is the slowest stopping scooter in this comparison.
Looky-Loo

While design isn't a hugely important consideration when picking a 125cc scooter, it never hurts to have an attractive looking vehicle parked downstairs. The Activa is the one that's most likely to put a smile on your face when you see it every morning. We Indians are suckers for chrome, and Honda has used this element tastefully, without making it look like the scooter has been overstyled. The LED DRLs and headlight, the black visor above it and the chrome insert on the apron contribute towards a distinctive, handsome fascia that will stand out in people's rear view mirrors. The only eyesore here is the disproportionately large and ungainly tail-lamp.

The Honda is not only the best built of these three, but the best built Indian scooter we've ever come across. Panel gaps are tight and consistent, switchgear quality is excellent and even the paint finish is superb.

The biggest praise for the Access' design is the fact that it still manages to look rather fresh even today. The chrome bezel around the headlight looks quite fetching and the Access sports a chic, retro design without going as far as something like the Vespa range. Its build quality is perfectly acceptable and the Access feels well put together, but can't quite match the finish levels of the Honda.

Unfortunately, the Maestro is the ugly duckling here. While it does have individual elements that look quite attractive (like the LED DRL and the grilles on the apron), these don't come together well as a finished product. The result is an awkwardly executed design that lacks cohesion, almost like it was designed by a committee. Certain bits like the headlight area just look poorly styled and rather ugly.

Things are made worse by the poor build quality. The Maestro feels rather crude and poorly put together, with a lot of squeaks and rattles popping up within just a few kilometres of riding it. Switchgear quality is sub-par as well, and our test vehicle had the horn switch come loose after just 300kms.
Verdict

There's absolutely no two ways about it - the new Honda Activa 125 has moved the goalposts when it comes to 125cc scooters in India. These levels of technology and refinement are unprecedented, and one can't help but admire Honda's sheer engineering prowess. That being said, there is no getting around the simple lack of engine performance, which is a deal-breaker on a 125cc scooter. This makes the price unjustifiably high, which is why the Activa isn't the winner of this comparison.

Engine performance is an area where the Maestro really shines. It's a zippy, captivating scooter to ride. But if speed is your top-most priority, sportier scooters like the TVS NTorq and Aprilia SR 125 are better suited to your needs. In this segment, the Maestro's lack of refinement and poor build quality just can't be overlooked, and it's these shortcomings that rob it of the win.

Which brings us back to the segment favourite - the Suzuki Access. If you're in the market today for a comfortable, practical and quick 125cc scooter, nothing out there beats the complete package that the Access offers. Healthy engine performance, great levels of refinement and quality, and a strong practicality quotient mean that the Suzuki is a well-rounded, versatile product, and also the winner of this test.
Honda Activa 125 Video Review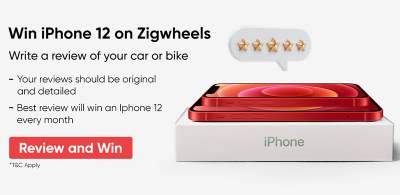 Bikes Similar to Activa 125
See what our community has to say!
NEW
India's largest automotive community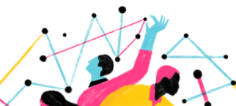 5 Other Things You Might Want To Do