Royal Enfield Interceptor 650: First Ride Review
Sep 25, 2018
Views : 28856
---
Is RE's new twin all about retro charm, or does it have the go to match its show?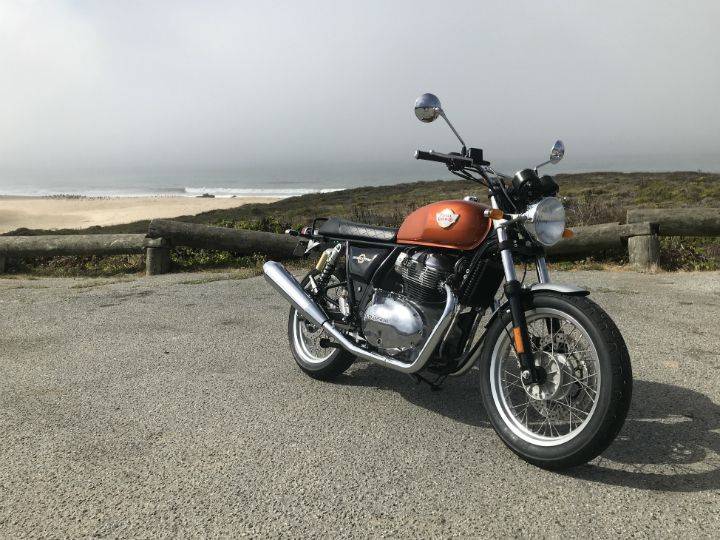 It's easily one of the most anticipated motorcycle launches of the decade - the Royal Enfield Interceptor 650 (and it's sibling, the Continental GT 650). Now though, the time is nigh, with the twins expected to hit our shores in just a couple of months. But in order to sample these before launch, we had to travel halfway around the world to sun- (and fog) kissed California. Our first day here was spent riding the Interceptor 650 around the scenic Pacific Coast Highway and the adjoining mountain roads, and these are our first impressions...
UPDATE: Royal Enfield 650 Twins Launched Internationally
Truly Retro

We first saw RE's twins almost a full year ago at EICMA 2017. Since then, nothing has changed in terms of design. The Interceptor 650 carries styling cues from the Interceptors of old, and while it's easily identifiable as a classic British motorcycle, it manages to stand apart from the current 350s and 500s that the company makes. And RE hasn't tried to modernise the design too much. So no LED lights of any kind here. In fact, the only bit that will set it apart from truly classic motorcycles is the little digital display in the left speedometer pod of its twin-pod instrumentation. And even this displays just the odometer and two trip meters. But even without any of these modern touches, the Interceptor looks very charming.
We've got to mention the build quality here, as at least at first inspection, the Interceptor seems to be a big step up from the company's current lineup of motorcycles. We'd go so far as to say that this is built as well as pretty much any other Indian-made motorcycle.
Human-machine interface

Apart from just the design, what's really likeable about the Interceptor is its riding posture. The cross-braced handlebars are tall and really wide, yet you have a very slight lean to reach them. The footpegs too are slightly rear-set - a far cry from the forward set pegs of the Classic or the Bullet - so the rider's triangle is just spot on. However, the seat height, at 804mm, isn't exactly short. But then the seat itself is quite narrow, so getting your feet down to the ground isn't too much of an issue. Still, shorter riders won't really be able to flat-foot the bike. And then the narrow seat isn't too great either, even though its soft enough. Short stints in the saddle are comfortable enough, but after a full day of riding, our backsides weren't too happy. And if we're being really picky, we'd have to say the rear part of the seat is also somewhat of an issue. The sharp slope off at the back will have slightly larger or heavier pillions feeling that they're sliding off the bike.
Heart of gold

But you'd be quick to forgive the Interceptor's few ergonomic shortcomings once you sample the engine. Now this is an engine that we've discussed plenty of times in the past, but here's a quick refresher. At the heart of this motorcycle is a fuel-injected 648cc parallel-twin motor, which for the sake of keeping things simple, is primarily air-cooled. But there's an oil-cooler here as well, with oil circulating through the head to cool down the area around the spark plug and valves. So in that sense, it's a true air-and-oil cooled unit. The other bit of modernness is a 4-valve head that allows this motor to breathe better, and unlike RE tradition, these valves are actuated by an overhead chain-driven cam.
The numbers are the highest we've seen on any RE motorcycle - 47PS @ 7250rpm and 52Nm @ 5250rpm. However, they aren't really what this engine is all about. The focus here has been on producing a flat torque curve from as early on in the rev band as possible, and this motor makes 80 percent of its torque from just 2500rpm. So anytime you open the throttle, you have plenty of grunt available to get moving. But even though this motor is fairly quick to rev thanks to its short stroke configuration, it's pointless pulling it all the way to its redline of 7500rpm. This is an engine that's best enjoyed from 2500rpm to 6000rpm.

It's amazing how relaxed and refined this motor feels at slow to medium speeds. There are barely any vibrations when cruising along at 120kmph, with the tacho needle hovering a little below the 5000rpm mark. Once you build up the speeds, you will notice minor vibes, but these are of the low frequency kind and won't leave your hands or feet tingling even after prolonged stints of really wringing the throttle hard open. RE says that the brief here was to make an engine that could 'easily crack the ton' - i.e. cross 100mph, or 160kmph - and it's a claim that we were actually able to verify.

What we really love about this motor though is its flexibility. Both the slow speed and high speed stuff was managed without complaint, with only the beautiful burble of its twin exhausts delighting the auditory senses. The gearbox, too, bears mentioning. It's a 6-speed unit - a first for any modern Royal Enfield, and a super slick shifting one at that. Gear changes slot in with a soft, positive click, and in our full day of riding, we never got a single misshift or false neutral. There's a slip-and-assist clutch here, which works really well during hard downshifts. That said, the clutch lever feel isn't as light as we were expecting.
The bottom line is that this twin is completely different in feel from any of the company's single-cylinder motors in terms of refinement and performance. And if this is the sign of things to come, bring it on RE!
Kitna deti hai?

Royal Enfield claims that this motor manages a WMTC (World Motorcycle Test Cycle) fuel efficiency of 25.5kmpl, which is certainly respectable for a 650cc twin-cylinder motorcycle. But this is something that we'll need to verify once we get the bike for a full road test in India. With a 13.7 litre fuel tank, expect a range of well over 300km between fuel stops.
Light on its feet

This Interceptor 650 is hardly what you would call a light motorcycle, weighing 202kg without fuel (that puts the kerb weight estimate at 210kg). But the bike is surprisingly agile. Out on some very narrow and twisty roads around the Californian hills, the Interceptor felt perfectly at home. It was very flickable from one corner to the next, and even correcting your line mid-corner was done without any effort. And the best part was that even with my excessive weight, there was only one corner where I ended up scraping the footpegs. While the handling is far from aggressive, the Interceptor is a bike that a lot of riders would enjoy on a winding mountain road.
A lot of this handling prowess comes from the frame that was designed with inputs from Harris Performance - a long-time Royal Enfield collaborator for creating chassis. The double-cradle frame itself might look like the one from the Continental GT 535, but it's actually been designed all-new from the ground up, with significantly increased torsional stiffness. And it really shows when you hustle the bike through a set of corners. For keeping the agility high, RE also chose a steep(ish) 24-degree rake coupled with 106mm of trail. That said, the wheelbase isn't exactly short at 1400mm, and this helps in straight line stability without compromising on the ease of changing direction.

The other factor that contributes to the Interceptor's handling is the proper international-spec rubber on offer. It runs of Pirelli's Phantom SportComp tyres, similar to what we've seen on the Triumph Street Twin, albeit with a slightly different compound that was developed specifically for RE's new twins. Now we rode these in dry conditions only, but when we set out in the morning, the tyres gripped nicely even though the temperatures were really low. And even when we encountered some gravelly roads, they didn't put a step wrong. But RE has stuck to their tradition of 18-inch wheels rather than opting for a more modern 17-inch setup. In some places, these larger wheels caused the bike to weave about a little bit, but that was only when we were pushing the bike really hard, and this weaving never got to the point where it felt really unnerving.
The brakes deserve special mention too. At the front, there's a 320mm floating disc - the largest on any RE motorcycle till date - and the rear gets 240mm unit. The calipers are by ByBre, while the dual-channel ABS has been specially developed by Bosch. Overall brake feel is quite good, and there's a decent amount of bite on offer as well.
Ups and downs
For how good the handling feels, the suspension setup for bad roads doesn't feel all that great. The Interceptor is running fairly beefy 41mm forks at the front and twin preload-adjustable gas-charged shocks at the back. Now most of our ride was over fairly good roads, and the bike behaved impeccably over those. But the back end did tend to feel stiff at times, and over a series of bumps, it managed to bounce me around on the seat. To be very honest, these Californian roads weren't exactly the best place to judge how the ride will feel on our roads back in India, so we'll reserve our judgement on that.
In summation

To be honest, on significantly more counts than not, the Interceptor 650 proved to be a rather impressive motorcycle. While it isn't the most powerful or quickest twin out there, it was just so much fun to ride. It's an extremely likeable motorcycle that's just bursting with charm and character, and believe us, these aren't terms we throw around casually. Royal Enfield has got just so many things right with this motorcycle that we're tempted to say that this is their best bike… ever! So now the next thing that the company needs to get right is the pricing, and from what we understand, when it goes on sale in India before the end of 2018, it'll be somewhere around the Rs 3 lakh (ex-showroom) mark. If RE can nail that pricing, then they've certainly got a winner on their hands.
Royal Enfield Interceptor 650 Video Review
More on Royal Enfield Interceptor 650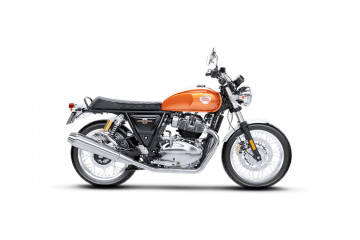 Rs. 2.66 Lakh Onwards
Ex-showroom, Delhi
Interceptor 650 Alternatives