Tried the #ChaiCupChallenge Yet?
Nov 25, 2018
Views : 1428
---
Does your motorcycle pass the vibrations test? Share your video on Instagram to win exciting goodies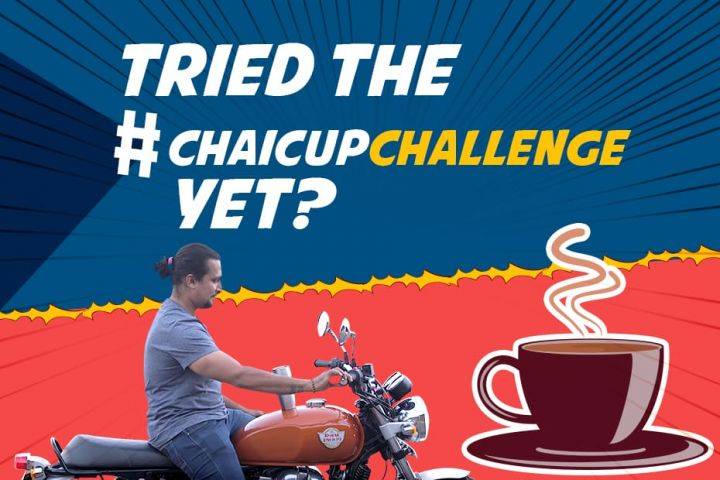 Their reputation preceded themselves and so when every single auto journo came back going gaga over how refined the new Royal Enfield 650 twins are, we just had to test it out for ourselves. On the day of our shoot/test, we had our Eureka moment right about the same time we were sipping our early morning chai. What followed shocked not only us but the entire biking universe! Watch that epic viral video done by our editor below:
Seeing how refined the new Royal Enfield twin is, we gleefully chuckled at the idea of putting every bike to the chai cup test. And thus, we threw open the #ChaiCupChallenge to everyone. It's been just 3 days since we kicked off the challenge and, already, we've seen a fair number of participation on Instagram! Needless to say, your videos have been fun, enjoyable, and in many cases, eye-openers as well! From puny 100cc commuters to inline four sportsbikes, it's awesome watching you all take up the #ChaiCupChallenge. And now, things are about to get more interesting.

Why? Well, let's just say we're feeling a bit guilty watching all those chai cups break. So, to make up for your loss (at least to some of you), we've decided to give away customised ZigWheels chai/coffee cups to the most innovatively done challenge. The best video in our opinion will also win a Google Home Mini!
So what are you guys waiting for? Take out your chai cups, head over to your rides and try the test. The rules are simple:

•Subscribe to the ZigWheels YouTube channel, and follow us on Instagram.
•Attempt the challenge!
•Tag @ZigWheels in your post (not Stories).
•Don't forget to #ChaiCupChallenge
•Make sure you have a public profile
•Spread the love, challenge two of your riding buddies to take up the challenge.
•Include these rules in your post
•WIN!
Add Your Comments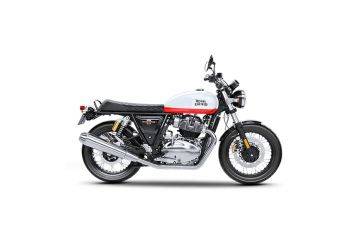 Get Loan starting @6%
View On Road Price
Royal Enfield Interceptor 650 Alternatives