Yezdi Roadster vs RE Meteor 350 - Comparison Review
Apr 15, 2022
Views : 6981
---
Two cruisers, two different approaches and virtues. We pick one winner.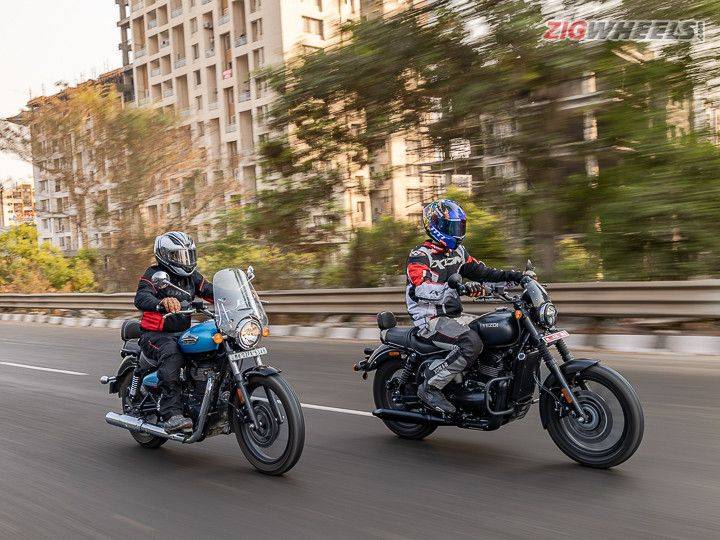 If you wanted to ride far and for long hours, the de facto choice was a cruiser. The relaxed riding ergonomics and their easy going nature meant they were perfect for munching miles. However, with the advent of adventure tourers, all that changed. If you still want a modern, powerful and affordable cruiser, your only two options are the Royal Enfield Meteor 350 and the Yezdi Roadster. At the very beginning let me be clear, if you want a traditional cruiser the Meteor 350 is the one for you, while the Yezdi Roadster is for someone who wants to hustle. And here's why we think so.
Ergonomics

One of the most obvious differences between these two machines is observed when you get on them. The Roadster gets centre-set footpegs and the handlebar is wide, but positioned lower. So the riding posture is comfortable, but slightly sporty, something on the lines of a streetbike or should I say a roadster, no surprises there. I am 5'10" tall and for my height, the bike felt spacious, but the high-set footpegs can make it a bit cramped for taller riders. Seat height is also accessible at 790mm, however despite being lighter than the Meteor (191kg) at 187kg, the Yezdi requires muscle and effort to move it around.
On the RE Meteor 350, the footpegs are forward positioned and the curved handlebar endows it with the comfortable riding stance of a proper cruiser. So for spending long hours on the saddle, the Meteor will be our pick. Seat height is even more accessible than the Roadster at just 765mm, so for shorter riders, the Meteor 350 will be a better choice.

Talking about pillion comfort, the Meteor 350 has the larger pillion seat and by logic should be more comfortable for the pillion rider, but that isn't the case. The pillion sits much closer to the rider when compared to the Yezdi and also the curved backrest makes the Roadster comfier. However, with respect to ride quality, the Meteor 350 has the edge owing to the firm suspension of the Yezdi.
Performance
Now coming to the engine and here too the differences are distinct.The Meteor 350 uses a simple air-cooled and a long-stroke motor while the Yezdi sports liquid-cooling and is a short-stroke engine.
| | | |
| --- | --- | --- |
| Engine | Yezdi Roadster | RE Meteor 350 |
| Specification | 334cc, single-cylinder liquid-cooled DOHC | 349cc, single-cylinder air-cooled, SOHC |
| Power | 29.7PS at 7300rpm | 20.4PS at 6100rpm |
| Torque | 29Nm at 6500rpm | 27Nm at 4000rpm |
| Gearbox | 6-speed with slip & assist clutch | 5-speed |
And the contrast in performance is clearly visible in our performance test figures. The Yezdi loves to revv, is snappy and feels as if it's in a rush.

| | | |
| --- | --- | --- |
| Acceleration | Yezdi Roadster | RE Meteor 350 |
| 0-60kmph | 3.80s | 4.85s |
| 0-100kmph | 10.66s | 13.94s |
| Roll-ons | | |
| 30-70kmph in 3rd gear | 4.47s | 6s |
| 40-80kmph in 4th gear | 5.43s | 8.18s |
It also manages a higher top speed and this should make it a better bike on the highway as well, right? Actually, no. You see while the Meteor 350 isn't as swift or fast, it feels more composed. The Yezdi's motor is peaky and vibey, while the RE feels more refined and this finesse means that you can ride longer without getting tired, something which is very important for a cruiser.

Having said that, the slip and assist clutch endows the Roadster with a lighter clutch, which makes riding the Yezdi in stop-and-go traffic easier. Additionally, the Roadster's gearbox feels sharper than the Meteor 350's unit.
| | | |
| --- | --- | --- |
| | Yezdi Roadster | RE Meteor 350 |
| Fuel efficiency (overall) | 30kmpl | 37kmpl |
| Fuel tank capacity | 12.5-litres | 15-litres |
And talking about fuel efficiency, the Meteor 350's easygoing engine is easier on the wallet as well. Not only is it more frugal than the Roadster, the larger tank means more riding miles before you stop for fuel.
Handling, Ride & Brakes
Even in the handling department, the Yezdi carries forward its swift nature. Despite having a longer wheelbase and slightly slimmer tyres, the Roadster feels delightful while cornering fast on mountain roads.
| | | |
| --- | --- | --- |
| | Yezdi Roadster | RE Meteor 350 |
| Chassis | Double cradle | Twin downtube |
| Wheelbase | 1440mm | 1380mm |
| Front tyre | 100/90 – 18 Tubeless | 100/90-19 |
| Rear Tyre | 130/80 – 17 Tubeless | 140/70-17 |

This can be credited to its riding posture as you feel more connected with the bike and the smaller front wheel also helps. Being lighter is also a boon and it feels more agile on city roads too. The Meteor 350 isn't too far behind, but it is not a hustler, instead feeling far more comfortable when ridden in a chill and easy manner.
| | | |
| --- | --- | --- |
| Suspension | Yezdi Roadster | RE Meteor 350 |
| Front suspension | Telescopic fork | Telescopic fork |
| Rear suspension | Twin shock absorbers | Twin shock absorbers |
While both the cruisers have similar suspension hardware, their setup and performance is very different. The firm suspension setup of the Roadster helps in cornering fast, but on bad roads, you will have to drop your pace. The Meteor 350's suspension isn't the best one out there, but in this comparo, feels more composed and sorted. So with respect to ride quality, the Meteor has the clear edge.

| | | |
| --- | --- | --- |
| Braking | Yezdi Roadster | RE Meteor 350 |
| 100-0kmph | 49.32m | 51.08m |
| 80-0kmph | 31.07m | 34.40m |
The Yezdi fights back in the braking department and its advantage is clearly visible in our braking test and it offers better bite and feel than the Royal Enfield.
Design & Features
Both the bikes follow the template of a traditional cruiser's styling - round headlight, large fuel tank, generous saddle, curvy handlebar and a backrest. Of the duo, it's the Meteor 350 that we think has the visual edge owing to its larger size and its styling looks more orthodox. Having said that, design is a personal choice.
The Yezdi features an all-digital instrument console and also gets a tachometer, something that the Meteor misses out on. While the Roadster's console packs a lot of information, the screen size is too small and it's difficult to read under harsh sunlight. The RE also gets turn-by-turn navigation courtesy the optional Tripper pod.

When it comes to fit and finish, the Royal Enfield has the edge. One can see lots of crude welds, exposed and loose wires on the Roadster, which is disappointing given the price. Also the switchgear quality of the Meteor 350 is better too.

Verdict
So by now you would have figured out that although both these bikes have a lot in common, they are quite different too. And when it comes to pricing, the Yezdi holds an advantage here as well.
| | | |
| --- | --- | --- |
| Price | Yezdi Roadster | RE Meteor 350 |
| Ex-showroom | Rs 1.98 to 2.06 lakh | Rs 2.02 to 2.18 lakh |

Picking a winner among these duo isn't as easy as we had initially thought. In my Yezdi Roadster first ride review, I had mentioned that this is my favourite motorcycle from Classic Legends and it's a very likeable bike. However, if I had to select a winner, my pick will be the Meteor 350 for the simple fact that it's a pakka cruiser. Also, Classic Legends track record hasn't been great when it comes to quality. If they can improve upon this aspect in due course of time, then things might change.
Yezdi Roadster Video Review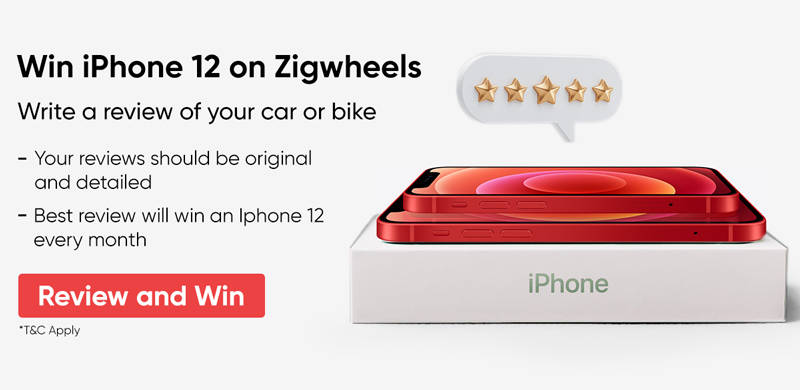 Bikes Similar to Roadster
See what our community has to say!
NEW
India's largest automotive community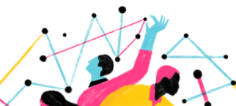 5 Other Things You Might Want To Do