Royal Enfield Classic 350 Accessories Review: To GMA Or Not To GMA?
---
We kit our long-term Royal Enfield Classic 350 with bits from the GMA catalogue. Which parts enhanced the appeal and which were immediately swapped out for the stock parts?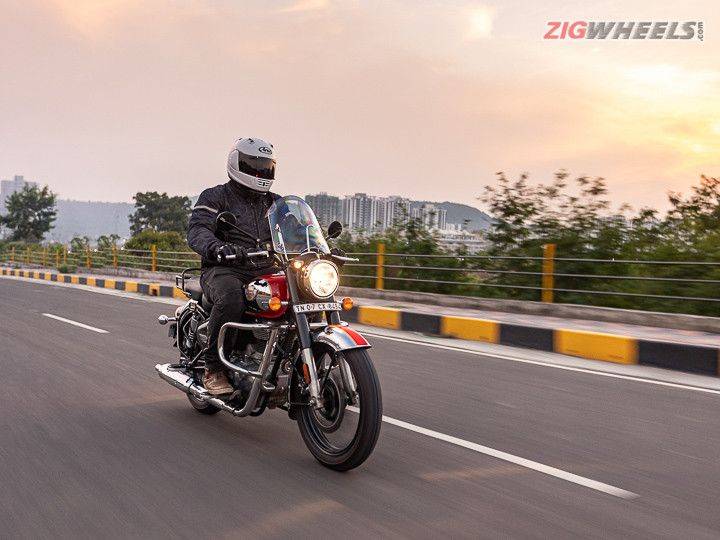 At the time of writing this piece, I am days away from taking a well-earned break and spending some relaxing time on the beaches of Goa. And with relaxation being the key agenda, even my ride needed to be quite relaxing. Our long-term Royal Enfield Classic 350 has been putting a lot of miles on the board already and it too needs a relaxing ride.
But before I took off for Goa, Royal Enfield wanted us to try out a few of the Genuine Motorcycle Accessories (GMA) for the new Classic. I only requested that these bits be fitted a couple of weeks prior to my trip and if anything wasn't to my liking, I would get them swapped out for the stock parts.
RE agreed and then gave us the whole shebang of GMA parts. Here's what parts were fitted, how much each of them cost and what all still remains as I embark for my vacation:
Touring Screen - Rs 3,950

A windscreen and Indian tropical conditions don't really go hand in hand. It was a bit useful in blocking the chilly winds during early morning rides. However, as the day progresses and the sun comes out, you would wish for some cool breeze to surround you. Plus, the fixed position of the screen posed two problems. One, it shudders at higher speeds and after a while, it starts fouling against the console surround. And two, it doesn't really provide much wind deflection. You feel a lot of wind resistance on your head and it gets a bit painful on long rides. So, this was the first bit to be removed.
Silver Aero Visor - Rs 850
This neat little headlight garnish sticks together well with the Classic theme of the bike. It is quite subtle and adds that little premium look to the front end. So, it definitely stays on the bike.
Touring Mirrors - Rs 6,250

Ah, the Touring mirrors. They look classy and premium, with the nicely power coated stalks and mirror bracket. Sadly, just like on the older Classic, these mirrors aren't as effective. You don't get a good enough look of what's following you and we wish the stalks were a bit longer. So, back to the stock mirrors for us.
Touring seat - Rs 3,750 (Rider) + Rs 2,950 (Pillion)

We have always quite liked Royal Enfield's Touring seats on nearly all of our long-term bikes. The unique 3D net technology provides a firm yet cushioned experience, making sure even large bottoms are well comforted over long journeys. Until now, I have only undertaken a Pune-Mumbai and back short trip with the seats fitted, and for the trip, they made a noticeable difference in shock absorption when going over the nasty Khopoli stretch. Now, RE also threw in a pillion seat, which I haven't been able to test as yet but since I am going two-up to Goa, our next long-term report of the bike should have this covered. And I doubt, the feeling is going to be anything but pleasing.
Black Tail Rack - Rs 2,750

Much like the pillion seat, the tail rack too will be put on test on the upcoming journey. It looks and feels sturdy. What's displeasing is the recommended loading capacity: 3kg only. How will it fare on the upcoming ride? Stay tuned.
Black Style 2 Alloy Wheels - Rs 12,500

It would be a wiser and safer choice to have alloy wheels when heading off on a journey on Indian roads, right? Nothing dampens a ride more than a puncture right and ain't nobody got any time to fix tubes and stuff. Hence, we did fit the alloy wheels on the Classic. But straight away there was a problem. Not a functional one but more to do with the aesthetic appeal of the bike. With our chrome shade bike, the black alloy didn't gel at all. Perhaps, it would look more cohesive with darker shades of the Classic. More so, if Kartik's Classic at the 2021 Astral ride met with no punctures in the harsh terrain of Leh, the spokes will do just fine on the NH4. Bye bye, alloys.
Silver Deluxe Footpegs - Rs 2,500 a pair

Made from forged aluminium, these larger and flatter footpegs do amp up the style statement of the Classic. They looked cool in isolation, with the RE logo neatly embossed on the rubbed insert. After using it a fair bit, I found them to be not as useful as they robbed you a bit of the feel and control when gear shifting, braking or cornering. The slimmer stock pegs allow easy access of the pedals and hence, only the rider's pegs were switched back.
Silver Fly Engine Guard - Rs 4,250

Lastly, the advantages of having an engine guard on a Royal Enfield bike are far too obvious. It does add a lot of visual mass to the bike, especially from the rider's perspective. While it would've made sense to keep the guard, it does weigh a lot, quite a lot. I would've appreciated it if RE had some neat little guard, like the one made for the Interceptor, which would have really been useful and light.
Royal Enfield Classic 350 Video Review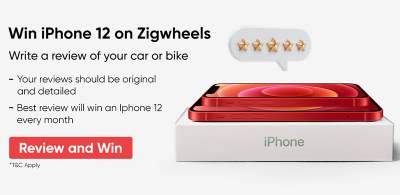 Bikes Similar to Classic 350
See what our community has to say!
NEW
India's largest automotive community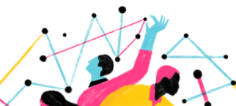 5 Other Things You Might Want To Do