Hero XPulse 200 BS6: Living With The XPulse - Part 1
---
India's smallest adventure motorcycle gets better with the BS6 updates. We will be spending some quality time understanding it better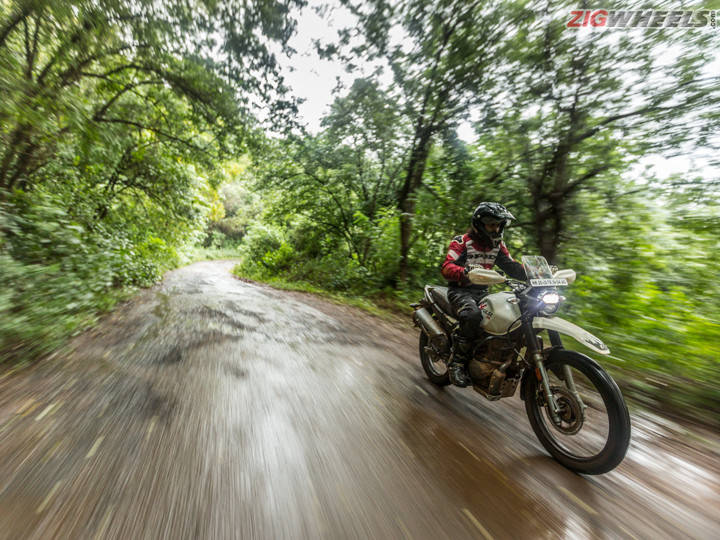 It was never really love at first slide for me with the Hero XPulse 200. The spiritual successor to the Impulse was better in most regards but it was still not the do-it-all finished article that we all were hoping for. It was quite adept at the off-roading bits and it was a good commuter but as a tourer, it felt really out of its depth. The BS6 updates have made the adventure bike a lot more likeable. We have tested the bike for over 1,500km so far and it will remain with us for some time more. Here's what has made the riding experience more pleasant than before:

Peppy pupper
| | | |
| --- | --- | --- |
| | Hero XPulse 200 BS6 | Hero XPulse 200 BS4 |
| Specs | 199.6cc single-cylinder, air-cooled (with an oil-cooler), fuel-injected | 199.6cc single-cylinder air-cooled, fuel-injected |
| Power | 18.08PS at 8500rpm | 18.4PS at 8000rpm |
| Torque | 16.45Nm at 6500rpm | 17.1Nm at 6500rpm |
| Gearbox | 5-speed | 5-speed |
On paper, the XPulse has lost a little steam, putting out 0.32PS and 0.65Nm less. From the saddle though, the bike seems more active and eager. And that is clearly evident from our acceleration test figures.
| | | |
| --- | --- | --- |
| Acceleration | Hero XPulse 200 BS6 | Hero XPulse 200 BS4 |
| 0-60kmph | 4.81 seconds | 5.13 seconds |
| 0-100kmph | 14.10 seconds | 16.60 seconds |
| 30-70kmph in 3rd gear | 6.05 seconds | 6.49 seconds |
| 40-80kmph in 4th gear | 7.84 seconds | 8.24 seconds |
The BS6 XPulse's slightly wider powerband and meaty mid-range makes it very zippy. There are no changes to the 5-speed gearbox but the improvement in the fuel-injection system has really made a world of difference. The engine is breathing better, throttle response is a lot crisper and the fuelling is more precise than before. This liveliness is also felt out on the trails as you will appreciate the more direct throttle response to help you out in sticky situations.

Improved Refinement
Another massive improvement is just how refined the BS6 engine has become over the old BS4 unit. The engine happily sustains speeds of 85kmph on the highway but starts to show signs of stress from 90kmph onwards. Still, you can rev it hard and keep the bike pinned at 100kmph or even slightly more with just a little buzziness felt at the pegs. The engine will be a bit shouty but the vibes are hardly transmitted to the rider. On the BS4 model, we would have to stay reserved and settle for a sedate touring speed. But not on the BS6 XPulse. In my recent weekend sprint to Mumbai, I hardly found the vibes troubling me. Only while nudging closer to 120kmph, with the motor revving out at 8500rpm in top cog, do those vibes bother you, which is hardly what it is intended to do.
Does it mean then that it is now the bike to take you to from the comfort of your couch to the Himalayas and get you back home as well? No, it is not quite there yet. While Pune to Mumbai is still roughly 200km, I wouldn't enjoy it for longer stints as much and neither will you as you just end up straining the engine. For the latter bit of the journey, I slowed down and found that sitting at 90kmph was best suited for all intents and purposes. You get your speed thrills and the bike isn't too stressed either.
| | | |
| --- | --- | --- |
| Fuel efficiency | Hero XPulse 200 BS6 | Hero XPulse 200 BS4 |
| City | 49kmpl | 46.40kmpl |
| Highway | 42.37kmpl | 42.75kmpl |
The improvement in fuelling and refinement have had a direct impact on the city fuel efficiency figures as the XPulse 200 BS6 was almost 2.5kmpl more frugal. Now these are ideal fuel efficiency figures that one gets when riding the bike conservatively. However, I like to ride bikes more enthusiastically and hence getting these sort of fuel efficiency figures over the course of the 1,500km is impossible for me. Still, the XPulse managed to return close to 38kmpl in a mixture of city and highway riding conditions.
Braking Issues Ironed Out
The BS4 XPulse was not particularly a great braker, taking far too long to come to a dead halt, especially from higher speeds. Also, the ABS was poorly calibrated, free-wheeling the front wheel over the smallest of road hazards, which did end up scaring you on countless occasions. Gladly both issues have been sorted out by a great extent. The BS6 XPulse stops 2m earlier (43.89m now) from 80kmph, has better lever feel and braking progression, and the ABS didn't lock up at all on a clean patch of tarmac. The ABS intervention is a lot more predictable on loose surfaces, with subtle inputs felt at the lever when going over rumble strips or small speed humps.

Better At Off-roading?
The BS4 XPulse had already set a high benchmark with its off-roading abilities as it had a very potent package capable of taking on the harshest of terrains. In that regard, the BS6 XPulse hasn't really made any great improvements but that's not disheartening at all. For someone who is an amateur off-roader like myself, it is quite an easy motorcycle to hop onto to go trail hunting. Even for a rider like Zaran, who is quite literally terrified at the thought of a millimetre's worth of slide, to find some comfort when off-roading on the XPulse is remarkable.
We had gone for an epic off-road adventure with him trying his luck with the dirty stuff for the first time. He fell 10 times and beached the bike once. Still, a lightweight like him could lift the stricken XPulse up without assistance, with yours truly only helping him out when his inexperienced self sank the bike in a thick puddle of soft muck. And even when you could see a nervy Zaran trying his best to stay on the saddle and not off it, the XPulse 200 helped him out to a great extent.
The damages, you ask? Slightly bent brake levers (both front and rear), a bent engine guard and a little fork alignment required. The rear brake lever was easy to get it back into shape. The front needed replacement, which cost me a grand total of Rs 93 (Zaran, when will you Google Pay me for the same?). The engine guard isn't too out of shape. Only, the fork alignment remains, which shall be done soon.

What Next? More Adventure
I learnt how to ride motorcycles when I was 10 on a small motocrosser, at a family friend's farm, and it wasn't until my early twenties that I was properly bitten by the adventure bug. It was on bikes like the Tiger 800, the Africa Twin and even the Himalayan that I started standing up on the pegs and climbed over small rocks and stuff. Still, the thought of dropping these large ADVs and then picking them up intimidated me to a great extent. With the XPulse now my companion for the next few months, I hope to hone my skills and take it to some gnarly off-roading trails on the outskirts of Pune. Our office has a few off-roading enthusiasts, the ed Kartik and video wizard Arjun to name a few, who I hope to be pestering to join me every other weekend for some adventure.
Hero XPulse 200 Video Review
More on Hero XPulse 200

Rs. 1.23 Lakh Onwards
Ex-showroom, Delhi
See what our community has to say!
NEW
India's largest automotive community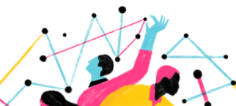 5 Offers Available