Top 5 Must-have Accessories For The Hero XPulse 200
Jun 13, 2021
Views : 11289
---
These accessories should make adventure riding all the more enjoyable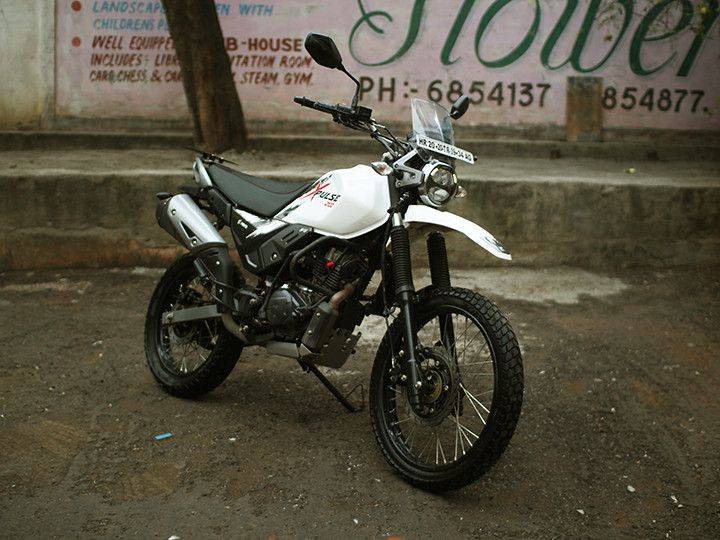 Developed by Hero's rally team, the XPulse 200 is one of the best adventure motorcycles that you can buy in the country. It is light, peppy and ultra cheap, a boon for budding off-roaders. It isn't as versatile as the Royal Enfield Himalayan but nevertheless has gained tremendous popularity among those who wanted something a bit hardcore. Now if you have purchased the XPulse, the following accessories should enhance your ownership experience:

Luggage
Project 83X Top Rack: Rs 1,199
Using a luggage rack is always a better idea than mounting it directly on the pillion seat section. It allows for two-up touring. Even for solo riding, you have more than enough space to ride with a backpack. Else, you end up locked in one riding position, which isn't the best when you want to spend long hours in the saddle.

Rynox Expedition Trail Bag 2 - Stormproof: Rs 3,950
This homegrown motorcycle gear maker has impressed us greatly with its creations and the Expedition Trail Bag 2 is one of Rynox's best items. This simple tail-bag can accommodate 42 litres of luggage, more than enough for a trip through the Spiti circuit. I have managed to stuff tees and underwear for a week's trip as well as toiletries and an MX helmet and there was still some room left. This roll-top bag is built from vinyl coated fabric with heat welded seams gluing the pieces together. This is a brilliant purchase, making for a worthwhile touring companion.

ViaTerra Pod 12: Rs 1,399
ViaTerra's Pod series of bags are neat little luggage carrying systems for those short trips. We particularly like the 12-litre version as it is perfect for carrying a basic set of tools, a first aid kit, your GoPro accessories and your bike's documents when you go trail hunting. Plus, it is waterproof, so you need not bother about your electronic items getting spoiled.

Aesthetics
Garage0Eight Enduro Headlamp: Rs 4,200
We recently came across this aftermarket headlight setup on Instagram. The round LED headlamp isn't the best at providing adequate illumination. With this setup, you can fit a powerful halogen. Plus, it gives the XPulse a proper adventure bike look, something similar to the likes of the Yamaha WR155 or the Honda CRF300L.

MX Number Boards: Rs 850
There are loads of websites that offer MX number boards at dirt cheap rates. What you should be on the look-out for though are those that can allow you to carry out a DiY swap for your headlight system before you head out off-roading.

Project 83X Tail Tidy: Rs 1,000
Tail tidies always improve a bike's derriere. Another item that popped up on our Insta feed, the Project 83X's tail tidy is light, sturdy and gives the XPulse's tail an airy feel, especially with the Rally Kit (more on the kit soon) fitted. Fitting it on our long-termer required a couple of spanners and a Phillips screwdriver with the entire mounting process taking not more than 20 mins. One word of caution though, with the monsoons finally here, be prepared to be met with angry faces at traffic lights cause there will be no mudguard to prevent excessive spray.

Peripherals
Maddog Scout-X AUX Lights: Rs 5,750 (Rs 250 more for mounting clamps)
Auxiliary lights are a must on the XPulse if you are serious about touring. We have suggested these Maddog Scout-X lights for a couple of bikes as it gets a rating of 4800 lumens and is not that costly too. Maddog claims that the throw from these lights is good to illuminate 200m of the road ahead.

USB charger and mobile mount: From Rs 1,000 onwards
Even though Hero provides an underseat USB charging socket, chances are you will never really use it. You ideally want something easily accessible so that you can charge your electronic devices on the go, especially those that are entitled with navigational duties. There is no one particular device that we would recommend as there are a plethora of options on Amazon and Flipkart. What we would suggest is, in case you have the moolah to spend for a Ram Mount, you should definitely get it.

Rally Kit
Complete Kit: Rs 43,000
This is what you call a bargain. For Rs 43,000, Hero will sell you a Rally Kit that completely transforms the XPulse 200 from a noob-friendly dual-purpose adventure bike to a proper off-roading tool. The Rally Kit comprises a compression and rebound-adjustable front fork, a rebound- and preload-adjustable monoshock, Maxxis knobby tyres, a high-rise flat rally-style seat, handlebar risers, a longer gear shift lever and a long side stand.
And even though the benefits of the Rally Kit are obvious for off-roading, it turns out, it makes the XPulse an even better commuter. For starters, the extra suspension travel means no slowing down for any road imperfection. The handlebar risers give you better control of the bike while also relaxing the upper body in the process.
You could try and avoid the knobbies to start with, only so that the XPulse's on-road duties aren't compromised.

Performance
K&N RC-1060 Universal Air Filter: Rs 2,990
The XPulse's 199cc single could definitely do with a little more boost. To start with, you could get this universal K&N free-flow air filter. Not only will the motor benefit from more air, it will also give you a more pronounced intake note.

Aftermarket exhaust: Rs 8,000 - Rs 15,000
Again, there are countless options available across the country to extract more horsepower from the XPulse's motor. It is a must for off-roaders but if you have chosen to go down this path, know that your bike's warranty will be voided. Worth the risk? Your call.
Hero XPulse 200 Video Review
More on Hero XPulse 200

Rs. 1.23 Lakh Onwards
Ex-showroom, Delhi
See what our community has to say!
NEW
India's largest automotive community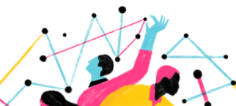 5 Offers Available