TVS Raider 125 First Ride Review
Sep 16, 2021
Views : 22539
8 min read
---
Is TVS' reentry into the 125cc segment something we should all be excited about? The Raider gives us reason to believe so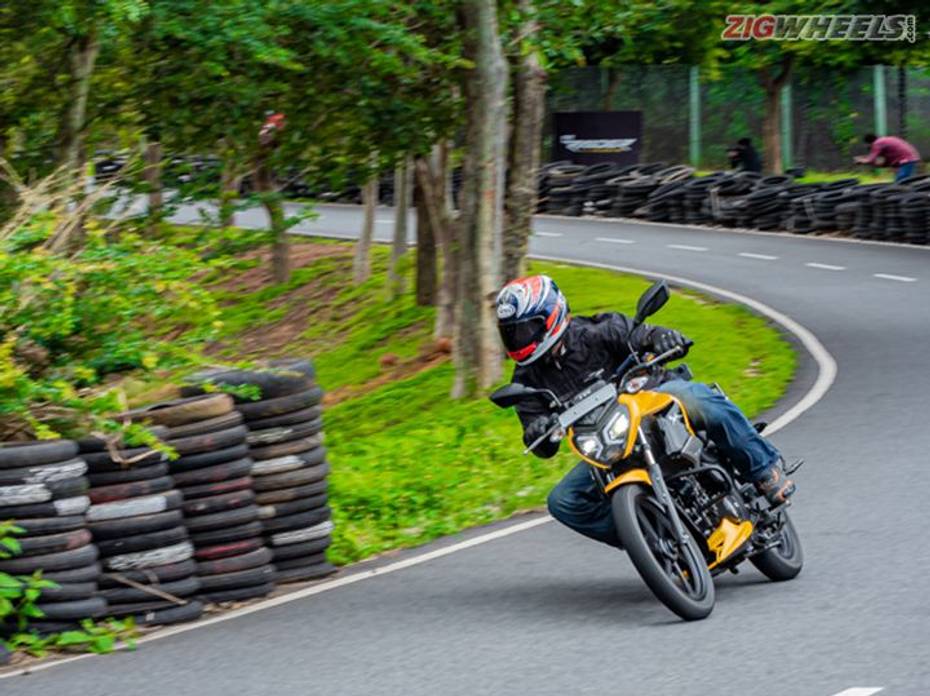 What was the last 125cc bike that TVS made? Well, this is a question that stumped us too, and we're in the business of reviewing motorcycles! Turns out, it was the Phoenix, which was discontinued back in 2017. Even though it was on sale till so recently, it's a bike that seems to have escaped the Indian motorcyclist's psyche. And that's been the story of pretty much all of TVS' 125cc motorcycles. Now, however, the Hosur-based bike maker has plans for a serious do-over in this segment, and the bike they're hoping will be their comeback kid here is the new Raider. So in a segment where names like the Honda Shine and Hero Glamour rule the roost, is TVS' new offering doing enough to leave a mark?
Design

First we have to address the way it looks. Now you have to understand that this is meant to be more of a premium 125 - something on the lines of a Honda SP 125 rather than a Shine, a Hero Glamour rather than a Passion Pro. And TVS has pulled off that look really well. We especially like the chunky tank with its sharp extensions. It gives the bike a very modern, sporty and premium look. There are some rather unique design touches here too, such as the small gap in the centre panel that gives you a peek at the rear monoshock (that monoshock is a segment first by the way). But then there are some bits that didn't really work for us. The tail panel doesn't really gel too well with the rest of the design and looks like more of an afterthought. And the headlight, which no doubt looks striking with its LED elements and DRLs, feels like it's making a scowling face. We will say one thing though: as a whole, the Raider does stand out amongst other bikes in this segment, especially in this yellow-and-black colour scheme.
Features

The Raider is packed to the gills with features too. We really like its negative LCD instrument console. It's got all the information you'll ever need, such as a tachometer, fuel gauge, fuel efficiency readout, range as well as top and average speed display. Apart from that, there are also indicators for the selected riding mode and the start-stop system, but we'll get to those later. And under this console, there's also an optional USB port for charging your phone. TVS will also offer a top-spec Raider with a 5-inch colour TFT screen that gets their SmartXonnect system for pairing with your smartphone, for a bunch of connected features.
Ergonomics

Get latest updates on
the automobile community
It's an absolute delight to hop on to the Raider. A segment-lowest seat height of just 780mm means that riders of pretty much any height will be able to get their feet on the ground. And the riding position is surprisingly sporty. The wide handlebar is set a little low, so you end up leaning a bit towards it, and the footpegs are nicely rearset. Plus the tall sides of the fuel tank let you properly grip it with your knees. If you were to close your eyes, you'd think you're astride a slightly smaller Apache, and that's a good thing. The seat itself is quite long and should be accommodating for even larger riders, and the split pillion section is roomy and flat, so should be great even for long hauls.
Engine

The big talking point here, though, has to be the motor. While it has the same cubic capacity (124.8cc) and the same bore and stroke figures as the NTorq (53.5mm x 55.5mm), as well as a 3-valve head just like the NTorq, this is actually an all new engine. This fuel-injected mill manages a peak power output of 11.38PS at 7500rpm and a peak torque of 11.2Nm at 6000rpm. Which means, barring the Pulsars (both Pulsar 125 and NS125), this is the most powerful motor amongst the mainstream 125cc bikes. It's also the torquiest. And it shows… The Raider accelerates with vigour in pretty much any gear, and TVS claims a segment-quickest acceleration of 5.9 seconds from zero to 60kmph. They even claim the highest top speed in the segment - 99kmph, and that's believable as some of us saw an indicated 107kmph on the TVS test track.
More importantly, though, the Raider can cruise very comfortably between 70-80kmph, which is fairly impressive for a 125cc motorcycle. And at these speeds, it feels quite refined too. Sure, it isn't as buttery-smooth as the Honda SP125, but the mild buzz you get above 75kmph never feels remotely bothersome.
Riding modes

Just like most new TVs bikes, the Raider also gets riding modes - Power and Eco, and these are also a first for the 125cc segment. Switching between these modes is as easy as rolling off the gas and flicking the switch on the right handlebar. Now Power mode is fairly straight forward - you'll get all the performance that the Raider promises on the spec sheet. But in Eco mode, TVS claims that the top speed is 10 percent lower (something we verified - 96kmph on the speedo) and acceleration to 60kmph is 0.4 seconds slower (something we'll need to verify with a VBOX).

But while riding in Eco, the throttle response certainly felt a little duller, and the redline was capped at a 1000 revs lower in the first four gears (8000rpm instead of 9000rpm). TVS says that this mode allows for a three percent increase in fuel efficiency and claims that the Raider delivers 67kmph, which certainly sounds impressive. More interestingly, in Eco mode, you get the idle start-stop system, which automatically kills the engine when you've stopped for more than a few seconds. Restarting the engine just takes a blip of the throttle. And thanks to the new integrated starter generator, the engine starts are absolutely silent and smooth. Unfortunately, the start-stop system doesn't work in Power mode, which we think is a bit of a miss.
Ride & Handling

The TVS test track on which we rode the Raider isn't the best place to test a bike's handling characteristics. It's basically got two long straights, one tight U-turn and one long right hand corner. But what we were able to figure out is that this bike turns in very, very sharply - almost a little too sharply and it can feel a bit unnerving the first time. With a kerb weight of 123kg, it is a fairly light bike after all. Lean the bike into turns a few times, though, and you'll quickly realise that although reactive to steering inputs, the Raider is sufficiently stable when leaned over if you just leave it alone. This is down to the slightly long-ish (for its class) wheelbase of 1326mm and the grippy TVS Remora tyres (80/100-17 at the front and 100/90-17 at the rear). After a few laps, most of us were really enjoying the Raider's nimble handling, and we believe that this will actually be a hoot to hustle through traffic.
Again, the butter smooth TVS test track was hardly the place to explore the Raider's ride quality. However, the bike did feel quite softly sprung, and we believe that this will lend it a very plush ride over broken surfaces. And with a ground clearance of 180mm, we really think that the Raider will be able handle anything that Indian roads will be able to throw its way.

TVS will offer the Raider in both a front drum and a front disc variant, like you see here. But in a bid to keep costs in check, and because the Raider's engine capacity is a little under 125cc, TVS has gone for a combined braking system, not ABS. While this system works well, the bite of the front brake is a little underwhelming. But our biggest concern here was that there was barely any travel in the front brake lever.
Verdict

While the Raider didn't turn out to be the mid-capacity adventure bike we were expecting, it is still a very likeable motorcycle nonetheless. It's fun to ride, packs a tonne of features, and is good looking for the most part too. We really think TVS has done a great job in making it stand out amongst other 125cc bikes in the market. And on top of that, it's well priced too, with prices starting at Rs 77,500 (ex-showroom, Delhi) for the drum variant and going to Rs 85,469 for the disc variant. So at least at first glance, TVS seems to have reentered the 125cc segment with a bang. But whether the Raider will make a splash against its competition is something we'll be finding out really soon.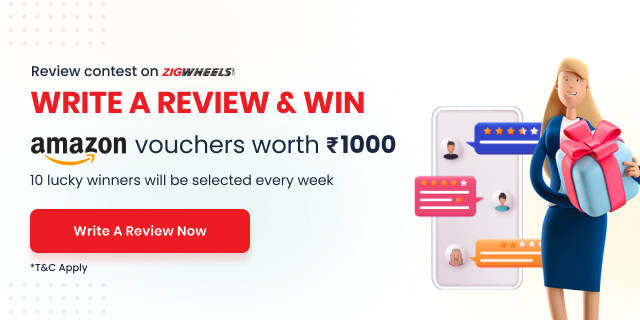 See what our community has to say!
NEW
India's largest automotive community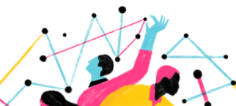 3 Other Things You Might Want To Do