TVS Apache RTR 165 RP Review: Not Completely Race-ready
---
TVS's first homologation special was sold out in a matter of a few days. Is it really that unique and special?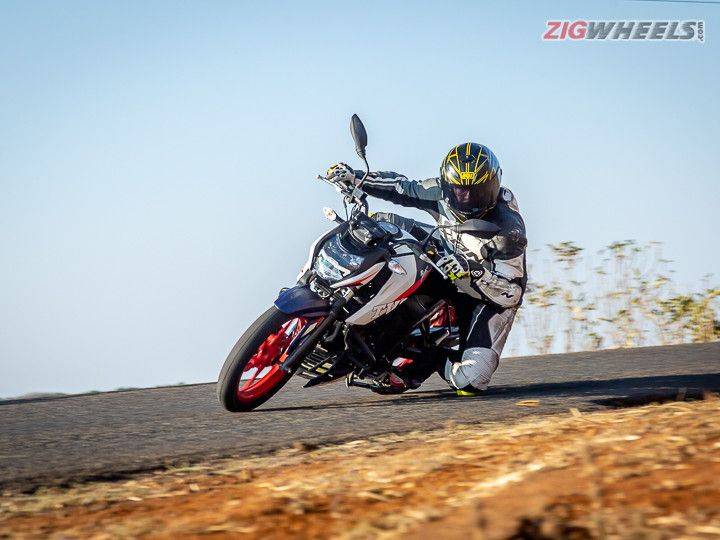 200 units. Just 200 units, and all of them got sold out in a week's time. So before we could even get a chance to get astride the bike, sample its capabilities, bring to you its positives and negatives, all TVS Apache RTR 165 RPs were accounted for. The bike was created to showcase the might of TVS Racing, the company's motorsport division that has helped the brand become India's most decorated motorcycle manufacturer when it comes to the racing arena. How does the RTR 165 RP ensure that TVS's domination in the national road racing series continues in the years to come?

Frenzy In Attack Mode
| | | |
| --- | --- | --- |
| Specs | Apache RTR 165 RP | Apache RTR 160 4V |
| Engine | 164.9cc single | 159.7cc single |
| Power | 19.2PS at 10,000rpm | 17.55PS at 9,250rpm |
| Torque | 14.2Nm at 8,750rpm | 14.73Nm at 7,250rpm |
TVS Racing's engineers seem to have taken control over the RTR 160 4V's engine. Because unlike the other RTRs with their street-friendly torquey engine characteristics, the RP takes things to the other end of the performance spectrum. One that requires you to be on full gas all the way. So the RTR 160 4V's engine was bored out; performance parts like high-lift cams, larger valves, dual actuator springs, and a dome-shaped piston were added; and up went the power.
| | | |
| --- | --- | --- |
| Acceleration | Apache RTR 165 RP | Apache RTR 160 4V |
| 0-60kmph | 4.97s | 5.34s |
| 0-80kmph | 8.73s | 9.34s |
| 0-100kmph | 15.16s | 17.15s |
So, while on paper, the performance gains is only by 1.65PS, the resulting improvement in on-ground performance is a whopping 2 seconds quicker in the 0-100kmph run than the RTR 160 4V. This is a properly tuned-for-the-track engine as the motor goes into a literal frenzy post 6000rpm, accelerating hard all the way to the 11,000rpm rev limiter.

And it isn't losing its city sensibilities either. It still is plenty capable of riding along easily in higher gears but it won't feel as effortless as its street-focused counterpart. There's no drama at lower revs and it sort of feels a bit numb at city speeds. But hey, if people wanted a commuter, they would've bought the RTR 160 4V itself, right?
What would've been really appreciated is a quick throttle. Right now, the time taken and hand movement required to go from closed to full throttle is a bit too much and having a quick throttle would've meant that you would get to attack mode much faster.

Stable And Stops Well
TVS also threw in a slipper clutch to prevent the rear wheel hopping too much during aggressive downshifts. This could very well be quite handy on the race track, especially at the MMRT's C4-C5 section or even when coming back into Anand's corner.
| | | |
| --- | --- | --- |
| Braking | Apache RTR 165 RP | Apache RTR 160 4V |
| 80-0kmph | 38.47m | 42.28m |
| 60-0kmph | 20.89m | 24.64m |
Speaking of braking, stopping distances have been reduced dramatically as well. The larger rear disc does play its part and there's a bit more feedback in the system than the stock machine. The braking is predictable but still, on the large, a bit more feel would've been appreciated.

Commuter Parts Spoiling The Party
It seems as though the TVS Racing's engineers only worked on fine-tuning, improving and extracting as much performance as it is permissible by the racing regulations from the motor. Because the highly capable split synchro stiff chassis isn't backed up with equally potent suspension and grippy tyres.
Firstly, the suspension's commuterness is quite apparent. The moment you start pushing the bike hard, the suppleness robs you of front end feel and a bit of wallowiness is felt. A little firmer tune would've really contributed to making this more confidence inspiring, especially for quickly steering the bike from one end to the other.
Similar is the case with the tyres. While these were grippy enough for the 160, on the 165 they feel a bit out of their depth. The rear wheel in particular feels a bit nervy on corner exits and off the line acceleration.

Hot Looker? Not Much
When the press shots of the RP were shared, it did kind of look hot. But in person, the livery doesn't excite me as much. The only thing that draws me to it are the red wheels. Perhaps a gloss finish instead of this matte one would've done the trick.
Also, if there was some way to make it known that this was one out of just 200 units made, perhaps a sticker or an etching on the handlebar clamp, the RP's uniqueness would have been felt more. Because the 200 people who have bought this machine don't have any other way of showing off that this RP is way different from the regular 160.

Deserves Attention?
The buyers of the RTR 165 RP are going to be on the butt of a few jokes because the Rs 1.45 lakh (ex-showroom) asking price of the bike is Rs 4,000 more than the larger, more capable, powerful, and feature-rich RTR 200 4V.
So, with the engine updates, we are sure that TVS will continue to dominate the national championship by using the RTR 165 RP as its base. However, in order to win a championship, you not only need a bike that's quick in a straight line but also one that's fast in the bends, and in that sense the RP needs tinkering. So, the homologation special is definitely unique but it doesn't make you feel that special. Perhaps, the next bike to bear the 'RP' letters would be more deserving of the tag and a bit more serious in that regard.
TVS Apache RTR 160 4V Video Review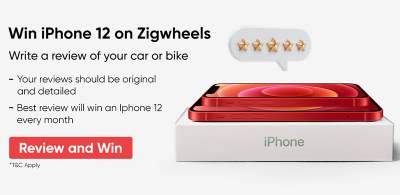 Bikes Similar to Apache RTR 160 4V
See what our community has to say!
NEW
India's largest automotive community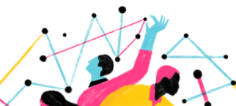 5 Other Things You Might Want To Do