Home

›

Hero Xtreme 160R vs TVS Apache 160 4V
Hero Xtreme 160R vs TVS Apache 160 4V
TVS Apache RTR 160 4V
Price starts at Rs. 1.05 Lakh which is Rs. 3,500 costlier than base model of
Hero Xtreme 160R
priced at Rs. 1.02 Lakh. The claimed mileage of Hero Xtreme 160R is 55.5 kmpl whereas the mileage of TVS Apache RTR 160 4V is 54.8 kmpl. In technical specifications, Hero Xtreme 160R is powered by 163 cc engine , while TVS Apache RTR 160 4V is powered by 159.7 cc engine. Hero Xtreme 160R is available in 1 different colours while TVS Apache RTR 160 4V comes with 8 colours.
51% users have chosen Hero Moto Corp Xtreme 160R over TVS Apache RTR 160 4V
in a survey being conducted on zigwheels.com.
Hero Xtreme 160R vs TVS Apache 160 4V Comparison
Key Highlights
Ex-Showroom Price
Apache RTR 160 4V Alternatives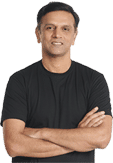 Sell Your Car in Best Price
Instant money transfer, RC Transfer, Home Inspection
COVID safety assured
- Contactless experience in whole process
Recently Asked User Questions
Q. Which bike is better Apache RTR 200 4V or Apache RTR 160 4V
Obviously RTR 200 4V is better bike among these two because of reasons given below1.Styling :- RTR 160 4V is Downscaled Version of RTR 200 so looks are subjective this statement is not applicable here And if you will look in pictures RTR 160 4V will look equally good but in real life the difference is apparent in RTR 200 it looks wider and musculer and has splitted seats and gold coloured front forks which stands it out from the commuter crowd.2.Performance :- here also RTR 160 4V can't even stand a chance and there is no argument that RTR 200 4V is sportier bike and it is faster by a big margin whether it is acceleration or top speed RTR 200 will always ho faster and will give you more adrenaline rush.3.Mileage :- mileage is slightly better on RTR 160 4V but it is not a big difference, only 5 kmpl will be lesser on RTR 200 4V in normal riding condition RTR 200 4V gives a mileage of 37-40 and RTR 160 4V gives a mileage of 42-45 but if you are a hardcore rider and if you will ride your bike mostly on highways and if you will ride your bike on speeds like 100 and 110 then RTR 200 4V will give you more mileage because as a 160 cc bike it will be the top end for RTR 160 4V and as my friend told and as i have saw it on youtube milage goes down to 32-35 kmpl and for RTR 200 that speeds are normal because it is 200 cc bike and it is easier for a 200 cc engine to maintain 100 kmph constant speed and it will give normal mileage under these conditions4.handling :- Here also RTR 200 4V's Handling is better than RTR 160 4V's handling because RTR 160 4V has Wide Handlebar and RTR 200 4V has Clip on handlebar and clip on handlebars are known for their sporty handling so if you like cornering so much than RTR 200 is the perfect bike as it also offers you super stickey and grippy Pirelli tyres which are absent on RTR 160 4V5.Comfort :- here both bikes are eqaully good and you might think that RTR 200 4V has clipon handlebars so it will more aggressive and less comfortable but it is not the case because it's handlebars are raised Clip-Ons and they doesn't affect comfort and RTR 160 4V's Wide handlebars are also similar to other bikes in it's segment so both of them give you same comfort.6.Refinement and Vibrations :- if you are thinking that RTR 200 4V and RTR 160 4V are similiar to RTR 160 and RTR 180 than it is not the case both bikes are so much refined and they have very less vibrations which are present only in top end and in top end also vibes are very negligible.7.Features :- RTR 160 4V is very feature rich bike but it can't stand a chance against it's father RTR 200 4v which has more features than RTR 160 4V like Gear position indicator and better looking instrument cluster because of white backlight and it comes with slipper clutch which and it is first bike to have Slipper Clutch in it's segment and it is very rare in higher segments also and it is a very useful feature it is far better than normal clutch and both bikes have ABS on board but the ome on RTR 200 4V is Dual channel ABS so It is Functional on both the tyres front and real while RTR 160 have single channel ABS and it is only operational only on front tyre so if you will press rear brake suddenly then rear wheel will end up in locking and slipping.8.Verdict :- if you are on tight budget than RTR 160 4V makes sence but if budget is not concern and you can spend about 20 thousands more you can end up buying a better bike.Thanks
It depends on your budget nd mileage...Both the bikes are best sellers in their segments you will get slightly better mileage in 160 Fi abs than rtr 200 fi nd you have to pay slightly lesser for 160cc...Rtr 200 has an edge over 160 in terms of ART-Slipper clutch...both the bikes are almost similar you can't get wrong with any of the two so choose according to your need nd mileage.
If you r looking for little more power, 200 is for you but i think 200 doesnt have Kick start & i have seen people dragging the bikes without kick start option .
View All Answers
Q. Which is the best Apache 160 4v or pulsar ns 160?
It's Always Apache 160 4V.. There is no doubt in it....a Common NS rider may say that NS is the best... but a most of the Best Riders who have NS bike also told that 4V is best from their Experience , in both Performance and Comfort...
In some aspects there is neck to neck competition , but you will take bore mm of Apache is 62 mm , no other 150or160 bike getting that much of bore , in this segment i think it is very best option to take.
Both 160s share the engine from their 200cc seniors. Apache has fi and carb, NS I think has only carb. NS is bit lighter in weight. Apache has little powerful engine. choosing between 2 is tricky but I think Apache is better between the by only .5 %.
View All Answers
View More Questions