Tata Harrier Questions and Answers
Filter by :

Comparison (96)

Features (51)

Performance (50)

Specifications (27)

Price (19)

Fuel Type (17)

Transmission (17)

Comfort (15)

Maintenance (13)

Mileage (8)

Safety (4)
More Questions
More Questions
More Questions
More Questions
Q. Any discounts offered with this car?
Q. Can I change rear camera of Tata Harrier with a superior one?
Q. In Tata Harrier XT Model is there JBL Speakers?
Q. Is Tata Harrier XM model available in alloy wheels ?
Q. What will be the approximate price of the upcoming Tata Harrier petrol variant?
More Questions
More Questions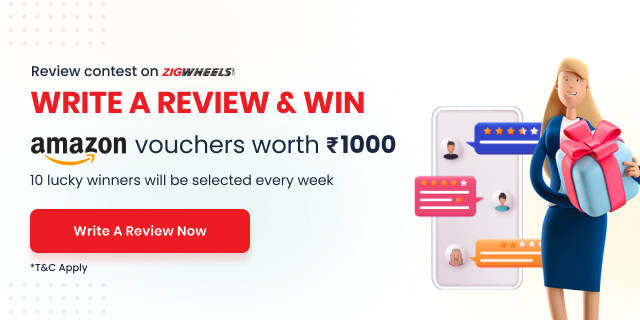 Tata Harrier User Reviews
4.5/5
Based on 494 rating & 187 reviews
Review your vehicle & win ₹ 1000
All

Comfort (29)

Mileage (23)

Power (21)

Experience (17)

Engine (17)

Looks (15)

Safety (14)

Performance (14)

Service (13)

Space (9)

Speed (8)
Good Experience

I recently had the opportunity to test drive the Tata Harrier at the showroom, And I must say, It left a lasting mark on me. The strong and muscular style of the Harrier captures attention and communicates confidence. The luxury and pleasant environment is created by the roomy cabin, Superior upholstery, And well-designed dashboard. Harrier's on-road performance was remarkable, With a fast engine and smooth handling. Even over difficult terrain, The suspension provided a pleasant and secure ride. Harrier's entertainment system, As well as the easy controls, Improved the driving experience. I was thoroughly impressed with the Tata Harrier after the test drive.

0

Share

Appealing alternative

In my experience, Tata harrier has garnered mixed reviews.On the one hand, Its strong style and commanding presence make it an appealing alternative for suv enthusiasts.The interior is roomy and well-appointed, Providing both comfort and functionality.However, There have been some complaints about the general fit and finish, As well as minor issues with the infotainment system.While the performance of harrier is excellent, Some have suggested that it may benefit from more refined engine tune.Tata's after-sales assistance has been hit or miss for certain clients.Thus, Tata harrier has strengths as well as weaknesses, Resulting in a mixed bag of opinions from owners.

0

Share

Frequent user

As a frequent user of the tata harrier, I can certainly say that it is an excellent everyday driver.The ride is smooth and comfy, And the interior is well-insulated, Making it enjoyable to drive even on long trips.The engine is strong and quick, And the six-speed manual gearbox shifts smoothly and precisely.The harrier also includes a touch screen infotainment system, Temperature control, And a panoramic sunroof, Which enhances the whole driving experience.The lack of rear sight is a minor disadvantage that might make parking difficult at times.However, This is a small complaint, And i am really pleased with my harrier.

0

Share

Purchasing experience

Tata harrier i've owned my car for years, And if we're talking about the purchasing experience, I'd like to say that i'm happy because the harrier was my dream car, And i was able to realise my dream simply because of its affordable price.My driving experience is also great because it has a tonne of features and great comfort, And its looks will make you feel pampered.I would like to recommend this car to everyone.

0

Share

1.3

I think tata need

I think tata need more research on car. Chindi ikkadhi karne se kuchh nhi hone wala,third class finishing

0

Share

5.0

its a perfect 5

its a perfect 5 seater car with all safety measure duly cared for.

0

Share

4.0

The INDIAN Range RoverLOOKS

The indian range rover looks as a beast and comfortable cabin

0

Share

More Customer Reviews of Harrier