Hyundai Creta Questions and Answers
Filter by :

Comparison (316)

Features (179)

Performance (106)

Fuel Type (66)

Transmission (63)

Specifications (56)

Price (55)

Mileage (39)

Maintenance (38)

Comfort (23)

Safety (11)
Latest

Most Relevant

Unanswered
More Questions
More Questions
More Questions
More Questions
Q. I want to purchase SUV. But confused in MG Hector Super (petrol) & Creta Sx4. Which is better in service aspect first and overall.
Q. Sir, Honda City or Hyundai Creta? Which car is a better buy?
Q. Which car is the best value for money in Tucson and Creta ?
Q. Please suggest between - Nissan Kicks - Hyundai Creta - Kia Seltos Petrol version - A5?
Q. TUV 300 Plus vs Creta which one is better and why?
More Questions
More Questions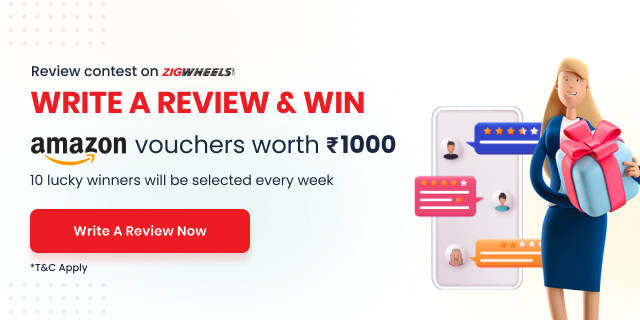 Hyundai Creta User Reviews
4.3/5
Based on 1151 rating & 467 reviews
Review your vehicle & win ₹ 1000
All

Comfort (76)

Mileage (75)

Experience (32)

Looks (32)

Performance (29)

Engine (20)

Price (17)

Speed (15)

Service (15)

Power (15)

Automatic (12)
Electrifying the Drive Hyundai Creta

I recently got the opportunity to drive Hyundai creta , it is a compact SUV that looks modern and stylish. It has a comfortable interior with lots of space for people inside it . It comes with many good features like a touchscreen, smartphone and safety features. The Hyundai Creta offers a spacious and comfortable environment for both the driver and passengers. The Creta performance well on the road and offers a smooth and comfortable ride . The Hyundai Creta offers decent fuel efficiency.

0

Share

4.7

Smooth drive perfect ground

Smooth drive perfect ground clearance excellent for long route and of road drive also

1

Share

Elegance Meets Power and Precision

The argument for my love for the Hyundai Creta has been sparked by its beautiful appearance and important interpretation. Every ride is usefuland affable because to its important engine and nimble running, and all passengers will have a sumptuous and smooth ride thanks to its ample cabin and high end amenities. With its slice bite features and sophisticated technology, the SUV completely satisfies my reason for both I like more and fineness while still adding a touch of practicality and utility. The Hyundai Creta has surfaced as the zenith of I like more and luxury, raising the bar for what a real SUV can do in tours of appearance and use.

0

Share

The worst car I have ever

The worst car i have ever bought.It is troubling me with frequent check engine light in the panel.The service center is not able to fix the problem and they are saying that this is a problem with bs6 vehicle.My advise is now to buy it.

0

Share

Experience Luxury in Every Mile with Hyundai Creta

With the Hyundai Creta, you can enjoy luxury from afar. This SUV raises the bar for luxury and spaciousness. Long sorties are made ideal by the delicate phraseology and ample cabin. A luxurious and potent driving experience is guaranteed by the Creta's robust machine elections. It's a reliable option for blood jaunts because of the cornucopia of security measures. The Hyundai Creta is the stylish option if you want to ameliorate your SUV driving experience. It's a vehicle that excels at both efficiency and beauty, fusing form and function.The vehicle looks beautiful and has excellent mileage. It also seems respectable.

0

Share

More Customer Reviews of Creta