BYD Atto 3 Specifications
Max Torque
310Nm
Max Power
201.15bhp
Range
521 km/charge
Battery Capacity
60.48 kwh
Seating Capacity
5
Ground Clearance
175 mm
Boot Space
440 Liters
Fast Charging
Yes
BYD Atto 3 Features
Airbags (Driver, Passenger and Side Front)
ABS
AC
Central Locking
Power Steering
All Specifications
BYD Atto 3 Car Latest Updates
First batch of the BYD Atto 3, consisting of over 340 units, was delivered to respective customers in January. The electric SUV has racked up over 2,000 bookings since its launch. There's also a limited 1,200 unit special edition of the Atto 3, which was launched at the Auto Expo show.
BYD Atto 3 Engine
BYD's electric SUV is powered by a single electric motor with an output of 204PS and 310Nm. The electric motor gets its power from a 60kWh battery pack and has an ARAI-claimed range of 521km. Its 80kW charging speed allows for a 0 to 80% charging time of 50 minutes. The electric SUV has a length of 4,455mm with a width and height of 1,875mm and 1,615mm, respectively. Its wheelbase spans 2,720mm and it has a boot space of 440 litres.
BYD Atto 3 Range
It has a claimed range of up to 521km on a full charge.
BYD Atto 3 Variants
The BYD Atto 3 is offered in a single fully loaded trim but it's also available in a limited-run special edition.
It can be had in five colours:
Ski White, Parkour Red, Boulder Grey, Surf Blue, and Green (exclusive to special edition).
Key Features of BYD Atto 3
The features list includes a panoramic sunroof, digital driver's display, electrically opening tailgate, powered front seats, a 12.8-inch rotating touchscreen, an eight-speaker sound system, and a wireless phone charger. Passenger safety is ensured by seven airbags, hill-descent control, a 360-degree camera and a host of driver assistance tech such as forward collision prevention, adaptive cruise control, lane-keep assist, and blind spot monitoring.
BYD Atto 3 Competitors
BYD Atto 3
Download Brochure , Discover more!
Download Brochure
BYD Atto 3 Price
BYD Atto 3 prices start at Rs. 33.99 Lakh (Ex-Showroom).
Atto 3 Price List (Variants)
Variants
Ex-Showroom Price
Compare

Atto 3 Electric

150 kW . Electric(Battery) . Automatic

Rs. 33.99 Lakh

Ex-Showroom Price

View On Road Price

View October Offers

Atto 3 Special Edition

power150kw:torque:310 . Electric(Battery) . Automatic

Rs. 34.49 Lakh

Ex-Showroom Price

View On Road Price

View October Offers
No results found
Atto 3 Running Cost
The Atto 3 has a running cost of Rs. 0.75 per kilometer. Additionally, the monthly charging cost for the Atto 3 is Rs. 1125. This cost is calculated based on charging the vehicle at a rate of 6.5/ units of electricity and assuming a daily run of 50 kilometers.
Calculate Charging Cost of your car
Battery Capacity
60.48
kwh
Total Running Cost
Rs

0.75

/kilometer
BYD Atto 3 Pros and Cons
Atto 3 Advantages

521km claimed range, understated and premium styling, roomy cabin makes it family-friendly, loaded with features including ADAS

Atto 3 Disadvantages

BYD's passenger car dealer network is in its infancy, interior styling may be a bit over-the-top for some

Expert's Conclusion

The BYD Atto 3 is a promising premium electric SUV that offers the right blend of space, features, premiumness and a strong features list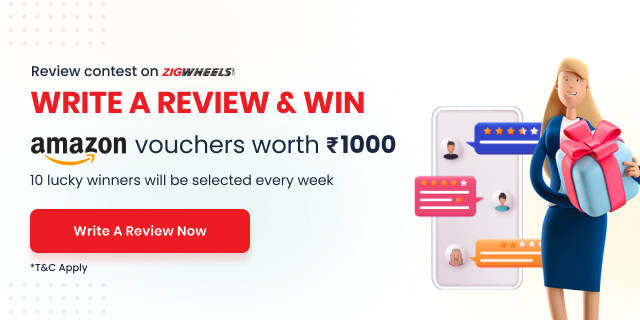 BYD Atto 3 User Reviews
4.1/5
Based on 4 rating & 38 reviews
Review your vehicle & win ₹ 1000
All

Price (3)

Looks (3)

Experience (3)

Safety (2)

Comfort (2)

Test Drive (2)

Boot (1)

Color (1)

Infotainment (1)

Showroom (1)

Style (1)
A New Electric Vehicle on the Horizon

The rearmost immolation from BYD, the Atto 3, presents an interesting regard into the future of electric mobility. With its compact project and ultramodern appearance, the Atto 3 is finagled to seamlessly navigate civic settings. Its range and battery technology give a ultrapractical result for diurnal trip requirements. Outside, the agent offers a range of coincidental features, prioritizing both comfort and connectivity. still, implicit buyers should note its restricted seat capacity. On the road, the Atto 3 delivers serene and effective driving experience. While it may not be the ideal liberty for larger groups, this electric agent stands as charming option for environmentally conscious individuals

0

Share

an innovative and eco-conscious choice

BYD Atto 3: Cruising through the bustling streets of Delhi in the BYD Atto 3 has been an eco-friendly journey. The compact size made zipping through Connaught Place's traffic a breeze, and the silent electric power glided through India Gate's surroundings. The eco-friendly drive aligned perfectly with the city's green initiatives, and the advanced tech kept me connected during the drives to Humayun's Tomb. Whether it's embracing sustainable travel or enjoying the city's landmarks, the BYD Atto 3 is an innovative and eco-conscious choice for those captivated by Delhi's vibrant energy.

0

Share

Atto 3: Exceeding Expectations with Style,

I had the opportunity to experience the BYD Atto 3 and I must say, it exceeded all of my expectations. From its sleek and modern design to its powerful performance, this car truly impressed me. The spacious interior provided ample legroom and comfort for both driver and passengers. The advanced safety features gave me peace of mind on the road. Not to mention, the fuel efficiency was remarkable for a vehicle of this size. Overall, my experience with the BYD Atto 3 was nothing short of amazing. I highly recommend this car to anyone in search of a reliable and luxurious ride.

0

Share

a smooth and stirring driving experience!

This model's fascinating interpretation and forcefulness make me admire it. The upgraded technology and electric power of the BYD Atto 3 have fully won my respect. It's well equipped for a sustainable future thanks to its instrument of emigration-free driving and slice- edge features. I have been won over by the Atto 3's bitsy design and passionate range. BYD has effectively combined interpretation and forcefulness with this electric vehicle, and I find myself pulled to its design since it promises a smooth and stirring driving experience!

0

Share

a fun and futuristic еlеctric SUV.

BYD Atto 3 is a sporty and stylish еlеctric SUV that is a game changer that offеrs a long rangе of 521 km, a fast charging timе of 50 minutеs and a powеrful pеrformancе of 201 bhp and 310 Nm torquе. It has a modеrn cabin with a largе rotating touchscrееn, wirеlеss charging and ambiеnt lighting. It also has a vеhiclе to load function that can powеr othеr dеvicеs. It is еquippеd with sеvеn airbags and ADAS fеaturеs for safеty. Thе BYD Atto 3 is a grеat choicе for anyonе looking for a fun and futuristic еlеctric SUV.

0

Share

Dealership experience was acceptable

The dealership experience was acceptable but may be improved; there were some things neglected by the sales team that a customer needed on charging issues information for a new EV user. The driving is fantastic, the car's performance is superb, it's a complete package with good value for money, excellent pickup, and road confidence. I switched from Skoda to BYD because this EV brand understands the needs of the client. There are few opportunities for improvement, and technology support and information assistance are lacking. At the moment, India is working to improve its EV infrastructure. The EV charging stations and how to charge the car should be shown by the dealership. I simply brought Atto 3 last week and have no experience with the service workshop that will be held.

0

Share

"Efficiency and Style: The BYD Atto 3 Electric Car

The BYD Atto 3 Electric Vehicle is effective and frugal, offering good avail and real riding sapience, laden witheco-benevolence and reasonableness. The Atto 3 ensures an effective and brisk megacity trip by furnishing comfortable seats and a smooth lift. Its electric machine transmits evanescent force and silent action, making it a decision that considers the terrain. The Atto 3's outside design exudes creativity and conciseness, while the innards features space for lodgment and slice- edge design. Professionals take into account its compact size, low operating costs, and environmentally friendly operation. Yet, implicit downsides might include a lower interior area and a limited operating range.

0

Share

"Introducing the BYD Atto 3: Redefining Urban Mobi

Productive and conservative, the BYD Atto 3 Electric car offers a solid mileage and genuine ride insight, loaded with eco-benevolence and reasonableness. The Atto 3 gives happy with seating and a deft ride, guaranteeing an effective and spry metropolitan drive. Its electric motor conveys moment force and quiet activity, pursuing it an ecologically cognizant decision. The outside plan of the Atto 3 radiates innovation and smallness, while the elements offer accommodation and trend setting innovation. Professionals incorporate its little size, low running expenses, and eco-accommodating activity. Notwithstanding, potential cons might incorporate restricted range and more modest inside space.

0

Share

Absorbing energy

While i was doing my research for an electric car, I discovered that byd, A well-known chinese carmaker, Had made substantial advances in electric vehicle technology.The atto 3 has an outstanding range and a stylish look, Making it an appealing alternative for city transportation.Its electric motor accelerates quickly, And the regenerative braking technology extends range by absorbing energy during deceleration.Furthermore, Byd atto 3 is outfitted with cutting-edge technology, Such as a user-friendly touch screen infotainment system and complete safety systems.These features are in line with my expectations for a modern, Connected car, And they improve the whole driving experience.

0

Share

More Customer Reviews of Atto 3

BYD Atto 3 Images
Check out detailed images of
BYD car
popular offering, the Atto 3 here. Various detailed aspects of the car, including its features, powertrain, and underpinnings can be seen in the pictures here.
9 more
BYD Atto 3 Colours
BYD Atto 3 in India is available in 5 different and exciting colours, Atto 3 colours options available in markets are - Forest Green, Parkour Red, Ski White, Boulder Grey and Surf Blue.
Colours of Atto 3
Compare Atto 3 with Alternatives
BYD Atto 3 Driving Range
The range of BYD Atto 3 is 521 Km/Charge. This is the ARAI mileage for all the variants of Atto 3.
| Fuel Type | Transmission | ARAI Claimed |
| --- | --- | --- |
| Electric(Battery) | Automatic | 521 Km/Charge |
BYD Atto 3 Videos
Watch BYD Atto 3 videos to know more about this SUV. Subscribe to the ZigWheels YouTube channel for detailed reviews, comparisons, exterior and interior walkarounds, pros & cons, specs & features, and lots more.
BYD Atto 3 Car News Updates
BYD Atto 3 FAQs
What is the price of the top variant of BYD Atto 3?
What is the EMI of BYD Atto 3 in Delhi?
What are the top competitors of BYD Atto 3?
What is the boot space in BYD Atto 3?
What is the ground clearance of BYD Atto 3?
The ground clearance of BYD Atto 3 is 175 mm.
What are the best financing options for BYD Atto 3?
What is the battery life of BYD Atto 3?
Battery capacity of Atto 3 is 60.48 kWh.
Fast Charging support not not?
What is the battery range of BYD Atto 3?
The BYD Atto 3 is available with battery pack 60.48 kWh, which offers a range of 521 km/charge
How much mileage does BYD Atto 3 give per charge?
BYD Atto 3 runs 521 km/charge on a single charge.