There's A New Hayabusa Incoming, And It's Greener!
by Gaurav
Dec 21, 2019
Views : 12819
---
The upcoming Busa is likely to see a massive overhaul, both in terms of performance and design
Patent images show changes to the engine and chassis.
It will comply with Euro 5/BS6 emissions.
The frame appears to be slimmer and lighter than before.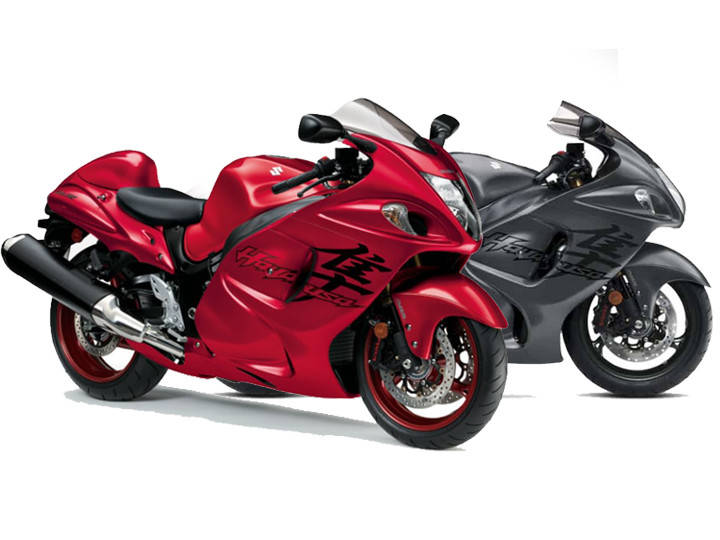 Representative Image*
Numerous patent images of the 2021 Suzuki Hayabusa have been doing the rounds on the internet, from detailed drawings of the engine and its internals to a closer look at the revised chassis and gearbox. It's also bound to be easier on the environment thanks to the stringent Euro 5 emission norms. The most recent leaked patent images though showcase the supersport's potential spec and design.

The new emission regulations have pushed manufacturers to bump engine displacement in a bid to compensate for the loss of performance. Leaked images suggest the new motor will have an increased capacity of around 1440cc -- 100cc more than the last running 1340cc engine available in the recently launched limited edition Busa. The bump in displacement allows engineers to run different fuel and ignition tunes that help produce lower tailpipe emissions.

Pointer number 47 in the image above displays an external canister located just above the engine casing on the left-hand side of the frame. The said contraption absorbs harmful fumes let out by petrol from being released into the atmosphere. It's a crucial component that's required to be fitted onto all new bikes to be certified for Euro 5 emissions. The existence of the canister also hints towards the patent drawings being legal.

While that's all there is to speak of the engine, for now, there is one more point that needs to be mentioned. The chassis of the upcoming Busa appears to be slimmer and lighter than before. The engine's bolted onto the frame using noticeably smaller mounting points when compared to the current design. What's been retained though is the signature double exhaust end cans sticking out from either side of the engine.

Representative Image*
While patent images are usually easily available, Suzuki has managed to keep the design of the bike under wraps. Yes, there have been various renders of the 2021 Busa, which have surfaced online over the past year or so, but only a few of them have managed to retain the essence of the legendary bike. How will the bike look? Well, we'll just have to play along with Suzuki to find out.

Source: Bennetts
Suzuki Hayabusa Alternatives