Maruti Ciaz Questions and Answers
Filter by :

Comparison (180)

Performance (44)

Specifications (34)

Features (33)

Transmission (23)

Fuel Type (18)

Comfort (18)

Maintenance (14)

Price (13)

Mileage (12)

Safety (7)
More Questions
More Questions
More Questions
More Questions
Q. What is the Ciaz Delta BS6 CSD price?
Q. What is the mileage as compared to the ciaz - City?
Q. Does the new 5th gen City come with front and back parking cameras like Maruti Ciaz?
Q. How is the high speed stability compared to Ciaz, say at 100 kmph - City?
Q. Is the Maruti Suzuki Ciaz Delta model launched in 2020 or 2019?
More Questions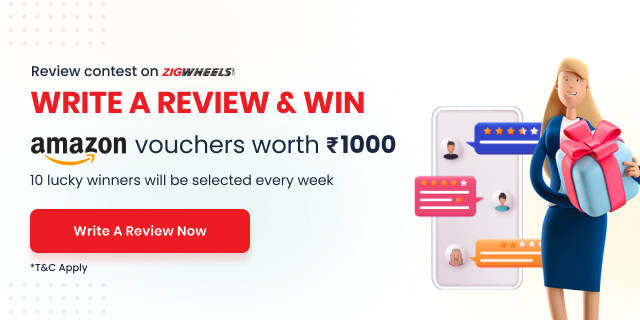 Maruti Ciaz User Reviews
4.3/5
Based on 1150 rating & 314 reviews
Review your vehicle & win ₹ 1000
All

Comfort (83)

Mileage (63)

Performance (38)

Space (33)

Looks (23)

Service (18)

Experience (18)

Power (17)

Maintenance (16)

Price (15)

Boot (15)
5.0

Excellent driving

Excellent driving, Mileage, Interiors, Everything is super fine.It supercedes others in the price range of even rs.20 lakh cars.I have run it around 140000 km.Still experiencing as a new one.Mind blowing features.I am buying another 7 seater, But not going to sell ciaz.It's so splendid.

0

Share

4.0

Great car with excellent

Great car with excellent luxury features it is spacious and provide comfort too although has an good average too.

0

Share

Great car with excellent

Great car with excellent luxury features it is spacious and provide comfort too although has an good average too.

0

Share

Good performance

Good performance and looks, Opted diesel variant for good mileage and smart hybrid technology

0

Share

Long rides

Smooth and chocolate car that is perfect for long rides with family.Huge not space that is perfect for golfers who live to pack their set permanently in the car.

0

Share

Car forward

I have been using the Suzuki Ciaz Alpha petrol variant (bs4) for the past three years, And I have completed a total of over 25000 km. The journey was always royal except for some minor incidents which blew away the fun of riding this car. Let me split my review into three parts: the good, The bad and the ugly Good:- 1. The car looks royal and has a pretty good road presence. The dimensions are pretty large, Which provides luxurious leg space and comfort. The second-row seats three people easily without any discomfort. The advantage is that Ciaz doesn't have a bump in the middle of the rear seat, Which makes sitting comfortably. 2. The overall look is pretty, Both front and rear lights are classy. Though the rear light feels like a copycat of BMW, The rear led lights to light up decently. The front light is white led, Which provides better illumination than any other car in the segment. The auto lighting feature, Provided as a feature identifies the range and height of the illumination to be provided on the road. The disadvantage of this is noted in 'the bad'. 3. The ride is joyful, calm, and luxurious. On highways, It feels like floating and moves smoothly, Which feels good. 4. The rear camera clarity is very good, Which gives similar to the 180-degree viewport. 5. The interior of the car looks premium. The premium glossy finish, The wood-like panel in the dashboard, Tan leather seats looks and feels premium. The seats are luxurious, soft and comfortable. Bad:- 1. The auto illuminating light has the disadvantage of auto-adjusting the length and height setting of the illumination. Even when flashing the light or in a high beam, the height of the light is very low. So, If the vehicle from the opposite direction throws light at your eyes, You cannot warn them as your high beam is similar to their low beam. 2. Sound insulation is very bad. You can hear everything outside. Even people talking outside can be heard clearly from inside even if all the windows are closed. The same is the case with the inside voice going out. 3. The Ciaz boasts a premium 4 speaker music system. Which is an average music system. There is an issue with clarity on high and low pitched music. 4. There is an issue with the gear system. Occasionally, The gear doesn't go to the reverse mode. You will have to move the car forward a bit, then stop and put the car in reverse. I initially thought the issue was specific to my car alone, But talking to other Ciaz owners proved that, It was a common issue. 5. You will be offered 20+kmpl mileage by the salesman when buying the car. Never fall for that. I have never got a mileage above 17 km even in eco mode.6.As the dashboard is painted glossy black and the slanting of the windshield is more, When you are driving towards the sunlight, You are blinded as the dashboard is mirrored on the windshield, And you will not be able to see anything. Ugly:- 1. If you leave the car in bright sunlight for a couple of hours, When you get in the car, You will feel a salty, Nauseating smell coming from the air vents. This will go only after turning on the air conditioner for a couple of minutes. 2. Though the car boasts a 1500cc engine, As the weight of the car is more. The power delivery is less. Even on highways, Cars of the lower segment will overtake you very easily leaving you far behind. But, Considering the peaceful and calm ride, That can be ignored. Verdict:- As an overall package. The Ciaz Alpha is a 'not-so-premium' comfortable car to travel long distances, and you will definitely love it.

2

Share

4.7

Driving experience

Driving experience: i have been driving for past 4 years.Everyday on an average >50 km.The driving is pleasant.The vehicle performs optimally in bad road and bumper to bumper traffic.The steering is a bit heavier as compared to tata cars/ hyundai's.However, In high speed (>80km) the steering response beautifully.Comfort: the cabin is spacious and ambiance is eye pleasing.The second row seats are having good leg room.Downsides: driver seat adjustment is bad.The head space is narrow.The second row passengers do not have adjustable head rest.The glove box is not cooled.The inside cabin noise is moderate.Worse than hyundai and tata.Better than kia seltos.I do not feel any vibration inside cabin.My car runs in petrol.Handling: the car behaves like gentleman in heavy traffic.The pickup is moderate.Not too bad.Maneuvering through road is hassle free.Night driving: the headlights lacks intensity.The fog lights are un-remarkable.I wonder why a reputable company like maruti-suzuki can't provide better lightings.The most scary is night driving in rain.Almost nothing visible on a tar road.Service: i did service once a year and the average cost is ~12000-14000.The service center personnel are helpful.The battery lasted exactly 3 years.Mileage: in highway >18 km/lin city: ~ 15 km/lmixed conditions: 17 km/l.

1

Share

4.3

Quality levels

Ciaz is not for car enthusiasts.It's a very comfortable car with a lot of legroom and 3 adults can sit comfortably in the rear seat as there isn't a big h**p in the middle.The cabin is very spacious and the beige treatment in the interior gives a good airy feel.The engine is very refined and has good amount of initial torque.But at the final range there isn't enough power output.The engine loves to rev a lot.I personally feel that msil could have given it a 6th gear.The clutch is super-duper light and shifting is so easy.It is an easy car to drive in the city as well as on highways.The steering is very light that it doesn't give any feel or feedback.The suspension is on the softer side and absorbs most of the bumps and potholes very well.There are few issues with the car, That is, There are panel gaps everywhere.Actually the panel gaps are big and the fit and finish isn't great.The quality levels could have been improved both in the interior as well as exterior.Overall the car suits your parents very well but it doesn't inspire the youngsters because ciaz is much of a comfort oriented car and not a sporty one.

0

Share

4.3

Poor quality

As this is comfort oriented Sedan, all of its components incl. engine is tuned in such a way. Therefore don't expect any sort of performance. If you floor the throttle the sound of the engine becomes so loud that some wouldn't be liking it. But personally I like its sound when I floor it. Suspension in tuned in such a way that it offers maximum comfort at the cost of handling. Some defects in the vehicle that I found was poor quality of plastics used and the sound from the speakers are below average that you couldn't increase the volume because the rattling all around the cabin is obnoxious

0

Share

3.3

Means suzuki

This car is a cool sedan you will get a feel of seating in a lap of luxury just like any other premium brand. The sole reason I am disappointed is its super soft suspension that gets pressed if we have rear passengers affecting the ground clearance, this vehicle I own is being tested @140kmph and have found it severing while at that top notch that means Suzuki has lacked some aerodynamics too. The worst part which now is being cured in the updated model is its headlight in my model it's ridiculous. By the way I own a ZXI+

0

Share

More Customer Reviews of Ciaz