INTERVIEW: Andrea Dovizioso, Ducati MotoGP Rider
---
We talk motorcycles, racing and a whole lot more with Ducati's factory MotoGP rider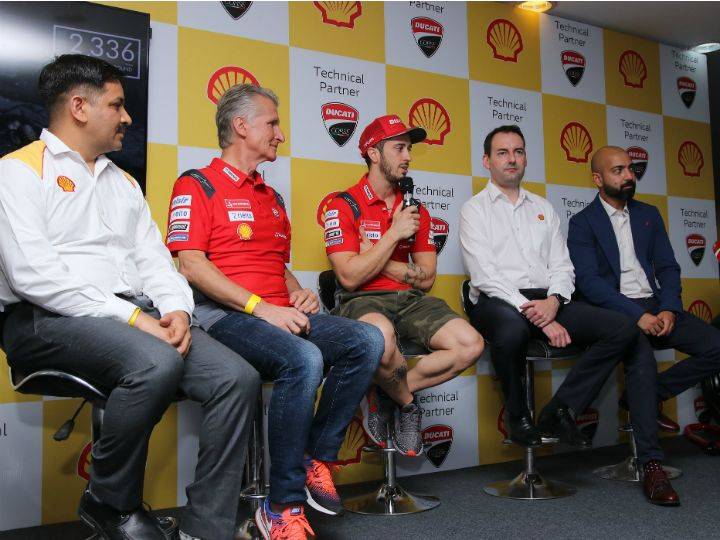 This past week, Ducati brought down its star MotoGP rider, Andrea Dovizioso at the Buddh International Circuit. Dovi (short for Dovizioso) has been leading the charge for the Italian manufacturer in the pinnacle of motorcycle racing for a number of years. He has been the runner-up in the championship for the past two years and has been the master of last lap battles against Marc Marquez.
This was indeed a big occasion for Indian MotoGP enthusiasts as well as Indian Ducatisti, as MotoGP celebs rarely do make an appearance in India. Thankfully, Ducati India has been very active in its customer engagement activities by organising rides to iconic Indian destinations as well as track-days at the BIC as well as the MMRT. Although Dovi could not ride at the BIC, the owners could spend a day riding their prized possessions and later interact with the MotoGP star. And while the owners were out on track, we stole Dovi for a few minutes to chat motorcycles, MotoGP, motocross and what's next for the Italian.

Q: We'd like to know a bit more about you as a rider, but also as a person. We'd like to know a bit more about where it started for you. Like you said, it started with your father. Can you remember the first time you got onto a motorcycle?
A: For sure. I remember very well when my father gave me the first bike, because we did a bet - in one day I have to on the bicycle without the small wheels on the side. And I won! So, he was happy to give me the bike. I remember clearly before dinner (that night), he called me outside of the house, I opened the door and my bike was there. So it was a big emotional moment and I still have that bike at home, a motocross bike. My father was extremely passionate about motorcycles and racing. So he dreamt to have a son racing on bikes. He transferred his passion on to me and it has never died. That is the biggest reason why I'm here and it's the biggest reason why I'm still trying to win the championship because I really want it.
Q: So for your father to see you perform in this sport at this level, we're talking about high risks now, much higher than when you started off. Does he feel a little unsure?
A: No, because he has raced himself so he knows very well what can happen. But also for him the passion is bigger than all the other things. I think we are lucky to be in this condition. Also yes, anything (harmful) can happen, but if you live in this way then also on the street anything can happen.

Q: Do you remember the first time you rode a MotoGP bike?
A: For sure. Also because it happened very soon, because I won the world title in 125, I was 18 years old in 2004, and Honda gave me the possibility to try a MotoGP bike straightaway, after the race in Valencia. I remember very well.
Q: What was that like?
A: Well, my jump was from 125cc to a 1000cc MotoGP race bike, so it was big. But there was electronics, it wasn't too bad, also because they give me the bike quite toned down. The problem was more about the braking. The braking was the most difficult thing to do.
Q: And now when you think about the MotoGP bike…
A: It's changed a lot, a lot. There is much more electronics, so you have to ride in a completely different way because you have to use the electronics to go fast. A lot of people think that electronics give you the possibility to ride very aggressively, but no. You have to understand the electronics and you have to set up and ride the bike to be fast with electronics. It's a different story.
Q: When talking about the GP19, how would you describe it in one word?
A: Powerful!
Q: If you had to change something about MotoGP or the GP19 to suit you better, to get you to win, what would it be?
A: The middle of the corners is the point where we have to improve for sure. We are so strong in the acceleration and the power, we are better than the competition, but we suffer in the middle of the corners. We have to try to be better in that situation.

Q: Over time, how have you adapted your riding style to the different tyres, different technologies, different electronics? How have you evolved yourself?
A: You have to be really open in your mind and you have to adapt to every change. I'm racing from 2002, so there was a lot of change. The rules changed, the tyres changed, the electronics increase a lot, so you have to adapt constantly. The good part of our sport is that to remain at the top level, everything has to change constantly. We are developing every part of the bike every time we go on the bike. You have to adapt in every condition because if you don't do that, you are not able to fight for the victory every season or every race. It's pretty difficult, it's pretty hard, but that's the reason why not many riders are able to do that.
Q: So you've been racing motorcycles for a long time now. How have you seen the fans evolve over time? How has the craze for motorcycle racing changed?
A: MotoGP has changed a lot and the fan-base is increasing ever more so. That is so nice because even though Valentino created (awareness) and started everything, now everybody knows us and it's really nice for us. We have a big following. I'm really proud to be part of this sport.
Q: When you look at the MotoGP paddock from outside, it seems like it's such a closely-knit group of people, the riders all know each other, hang out. Are any of the riders your friends? Do you hang out outside of racing?
A: Well, it's difficult. There is the TV coverage so you see a lot of people doing something because the TV is there, it's not real always. Most of the time it's not real. So not many people have the relation outside. That's quite normal, because the rivalry is quite high.
Q: That kind of makes sense. Especially with the last lap, last corners that you've had…
A: Yes, that doesn't help.

Q: How is Marquez as a rival once you're off the motorcycle?
A: Well, it's not easy to have an important relation out of the weekend, so I don't have a really big relation, but I'm trying to have a good relation with everybody and also with Marc. I'm quite okay because we share the passion about motocross so we are speaking a lot about that when we have time, so I'm quite relaxed.
Q: What is your fitness regime like? You look more muscular than some of the other GP riders
A: Well, it depends on which body type you have. As I'm quite short, it is normal to have bigger muscles. But I'm training a lot, I have always trained in my career, so I think I'm in a good shape.
Q: A couple of years back, I remember reading that you had started doing meditation
A: It's not meditation but it's a work of the mental side. There is a big margin to improve on the mental side, and that affects the result a lot.

Q: If we had to compare when you started racing to now, do you still enjoy the racing part of it as much?
A: For sure, because nobody forces me to race. I'm achieving because I want to race and so I want to achieve an important result. Fortunately we are lucky to have some money, and to make what you want, so if you are racing, it's because you really want to. You become more mature, you learn some things, you can see the world in a different way, for sure. But if you don't have the passion, you cannot be fast.
Q: One last question, does the thought ever come to your mind that maybe you won't be world champion? And how do you deal with a thought like that?
A: Well, it's difficult, it's not easy. On one side, if you win the championship in MotoGP, it makes a difference because it's very difficult. On the other side, I am very happy with the way I have worked over the last three years, because I was able to fight for the championship. I won a lot of races and that has already given me a lot of things in my life and my career. So sometimes you have a chance to win the championship, sometimes not. If I can't win the championship, I was still able to live in a special way with special people, and learn a lot of things that I will use in my life.

More on Ducati Panigale V4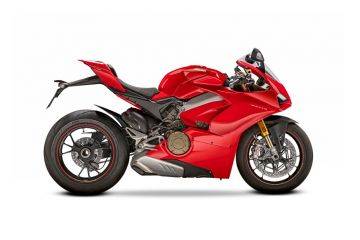 Rs. 26.50 lakh Onwards
Ex-showroom, Delhi
Get Loan starting @6%
View On Road Price
Add Your Comments