Aprilia SXR 160: Road Test Review
by

Gaurav

Apr 2, 2021
Views : 3126
---
India's first proper, comfortable maxi scooter or just an Aprilia SR160 in disguise?
Statistics over the past couple of years show that the Indian scooter segment is moving on to bigger, more powerful scooters. We already have the 125cc scooter space pretty densely populated. So, the logical move would be to climb the ladder and target the 150cc segment, right?
Well, Piaggio is currently the only manufacturer doing anything here at all, thanks to its Aprilia and Vespa range. But the sporty Aprilia SRs and the trendy Vespas still have a niche audience. A practical scooter was really missing here. So the company decided to branch out into the maxi-scooter space with the SXR 160.
Brilliant move, some will say. However, our first ride review proved otherwise. Of course, that was just a short sampler of the scooter. Will riding it in real-world conditions and putting it through the grind actually change our opinion?
PROS
Well Mannered
| | |
| --- | --- |
| Displacement | 160.03cc, single-cylinder |
| Power | 10.9 PS @ 7100 rpm |
| Torque | 11.6 Nm @ 6000 rpm |
| Acceleration | |
| 0-40kmph | 3.61 seconds |
| 0-60kmph | 7.80 seconds |
| 0-80kmph | 14.14 seconds |
| 20-50kmph | 4.27 seconds |

I personally loved the engine on the SXR 160. It uses the same SR160-sourced air-cooled single-cylinder motor, which seems to be tuned a bit differently. Despite its 11kg weight gain, the scooter feels peppy off the line, but acceleration trails off post 65-70kmph. That said, the scooter can still cruise between 70-80kmph all day long without breaking a sweat. It tops out at 95kmph (V-box tested) but feels extremely stable at these speeds.

The power delivery is linear, so it is a bit slower initially compared to the quickest scooter in our tests, the Suzuki Access 125. But once the SXR 160 gathers momentum, it gets to 80kmph in just 14.14 seconds -- making it the quickest BS6-compliant ICE-powered scooter we've tested.
Some would expect more from a larger 160cc engine, but bear in mind that the SXR 160 is a maxi scooter that's meant to take you from point A to point B comfortably, which it does reasonably well. Give it the bean, and the scooter is perfectly capable of making quick overtakes in the city.

The engine has also been reworked to reduce vibrations compared to the regular SR160. As a result, refinement levels are exceptional. The engine feels a bit gruff at lower speeds, but that flattens out as soon as you go past 40-50kmph. At this point, you can barely feel any vibe through the floorboard or handlebars.
| | |
| --- | --- |
| City FE | 47kmpl |
| Highway FE | 46.21kmpl |
| Fuel tank capacity | 7-litre |

It's not only smooth but frugal too. The scooter manages to return a decent fuel efficiency of 47kmpl in the city and 46.21kmpl out on the highway. Add its larger 7-litre fuel tank to the equation, and you can expect a range of over 300km.
Good Handler
| | |
| --- | --- |
| Specifications | Aprilia SXR 160 |
| Wheelbase | 1353mm |
| Front suspension | Telescopic |
| Rear suspension | Monoshock |
| Front brakes | 220mm disc |
| Rear brakes | 140mm |
| Front wheel | 120/70-12 |
| Rear wheel | 120/70-12 |

Aprilias are known to be some of the best handling scooters. Thankfully, the SXR 160 isn't any different. While it doesn't tip in as quickly as the SR series, it does hold the line on long sweeping bends and feels planted while doing so. It's reasonably nimble in city traffic as well, and you hardly ever feel the weight of the scooter.
The fat 120-section tyres wrapped around 12-inch wheels offer a good amount of grip. Thanks to the broader contact patch, the scooter also feels really stable at high speeds.
| | |
| --- | --- |
| Speed | Distance |
| 80-0kmph | 33.70m |
| 60-0kmph | 18.36m |

A quick scooter also needs to drop the anchor just as fast. The SXR's disc setup paired with single-channel ABS helps the scooter shed speed rapidly and in the shortest distance. The ABS isn't as intrusive either, which further supports its case. According to our tests, the SXR 160 took only 33.72 metres to stop from 80-0kmph and 18.40 metres from 60-0kmph. It's the shortest braking distance we've recorded in our scooter tests. The brakes offer good bite, feel, and progression through the levers, which is undoubtedly confidence-inspiring.
Comfiest Aprilia

The Aprilia's inherent sporty nature is evident in the SXR 160. However, the revised spring rate does tone it down to some extent. It feels a bit more supple and manages to flatten most bumps and potholes. It's only the really sharp bumps that manage to get through. What could help improve the ride quality further is better rebound on the rear monoshock. It's a little too reactive, which tends to toss you off the seat over sharp bumps. So, I'd say the SXR's suspension is a definite improvement but just a tad more firm than the TVS NTorq 125 or the Suzuki Burgman Street.
Dazzlingly Beautiful

The SXR 160 is a beautiful machine, but it is oddly proportioned from some angles. It has an imposing front end with a disproportionate rear. In essence, the rear quarter panels look skinny compared to the bulky front and don't quite go with the overall 'maxi' design language. Moreover, it's only somewhat larger than the average 110-125cc scooter. That said, it has a fantastic road presence, especially in this striking red body shade.

The LED headlights (with LED DRLs) will grab eyeballs. It takes inspiration from the Aprilia RS 660 and even gets integrated turn indicators for a cleaner look. The low beam of the headlight offers good throw and spread to instantly light up dimly lit roads. We would have liked a bit more spread from the high beam, though, which would've offered better vision out on the highway. The tall windscreen does a decent job of negating wind blasts. But then again, you never really experience strong winds as the scooter tops out at around 95kmph.

The fit and finish of the scooter is top-notch -- well, for the most part. We loved the quality of the body panels, beautiful Y-shaped alloy wheels, flush-fit footpegs, and tight panel gaps.

What's a bit disappointing is the fit of the panel concealing the VIN. It was barely holding it together and felt like it could pop out at any moment. The under-seat storage light has the same issue, which tends to pop out with the lightest press on the release clip. How long these components would hold in the long run and over rough Indian roads is anyone's guess.

The large LCD digital display on the SXR is easy to read, be it day or night. It comes packed with features and gets readouts like average fuel consumption, range, overall fuel efficiency, ambient temperature, max speed clocked, two trip meters, tachometer, engine oil temperature, and battery voltage. All of these can be toggled through a mode button on the right-hand-side switchgear. It's well-lit at night as well, making it legible and the information easy-to-consume at a glance. The icing on the cake would have been features like turn-by-turn navigation, call/message alerts, and perhaps music controls. Unfortunately, those have been given a miss. Read more about it in detail here.
CONS
Lack Of Storage

There's a decent amount of storage space, although not as much as you'd expect on a maxi-scooter. Slotting in the key and pushing in on the keyfob gives you access to the glove box and its two separate compartments. Unfortunately, neither of them is big enough to accommodate anything sizable. You could, however, safely store your phone, wallet, and other important documents there. There's even a USB charger to charge your phone on the go.

The under-seat storage is a bit disappointing as well, especially compared to the 21.5-litre storage in the Suzuki Burgman. Thanks to the larger 7-litre fuel tank and the repositioned battery, there's barely enough space to fit a half-face helmet, let alone a full-faced one. So practicality and space aren't the scooter's fortes.
Not The Most Spacious Scooter

You're probably expecting tonnes of space, considering the scooter's genre. But that's not exactly the case. The floorboard feels cramped, with barely enough space to store a small bag of groceries on the luggage hook. The floorboard does angle upwards into the apron, but it's raked too sharply, which means you'll have to scoot back to the end of the seat if you want to stretch your legs. I used the pillion footpegs to rest my feet and move around for some momentary relief.

The seat is long and spacious enough to easily accommodate two well-proportioned riders. It gets a decent amount of cushioning as well to keep you comfortable during your daily commutes.

Overall, the ergonomics don't feel well-thought-out. You sit upright, but the handlebar is set lower. The console is positioned lower and further away from the rider's line of sight. Pair this with the slightly raked seat design, and you end up feeling like you're sitting on the scooter rather than in it. This does tend to get quite tiring after a while, leaving you with heavy shoulders and a sore back. Not to mention the console's odd positioning, which forces you to take your eyes off the road to read anything.
Price & Verdict:

It's hard to justify the Aprilia SXR 160's Rs 1.27 lakh (ex-showroom, Delhi) price tag when you ultimately weigh the positives and negatives. Yes, it is the most feature-packed, comfortable, and usable Aprilia we've been on so far. But it still doesn't check all the maxi-scooter (or even maxi-style scooter) boxes. It could do with a softer suspension setup, better seat padding, taller handlebars, increased footboard space, and more under-seat storage. But I guess that's too much to ask, considering the SXR has actually been built on a modified SR platform.
As a maxi-style scooter, the more affordable Suzuki Burgman Street would make better sense. It's comfortable, spacious, practical, and has a decent amount of performance for city use. Go for the Aprilia if money isn't a concern and you're looking for a pretty Italian scooter with a striking road presence.
Aprilia SXR 160 Video Review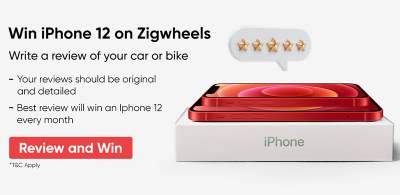 See what our community has to say!
NEW
India's largest automotive community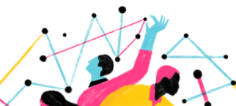 5 Other Things You Might Want To Do