Rs. 78.46 Lakh
(Showroom Price in

Delhi

)
View On Road Price

»
Don't miss out on the latest offers this month
Jaguar F-Pace Specifications
Engine

1997 CC

Transmission

Automatic

Fuel Type

Petrol / Diesel

Max Power

246.74bhp@5500rpm

Seating Capacity

5

Drive Type

AWD

Body Type

SUV
Jaguar F-Pace Features
Airbags (Driver, Passenger, Side Front and Side Rear)
Adjustable Front Passenger Seat
ABS
AC
Central Locking
Power Steering
Max Torque (365Nm@1500-4000rpm)
All Specifications
Jaguar F-Pace Car Latest Updates
The F-Pace is Jaguar's performance oriented SUV offering in India. It is offered with three powertrain choices which also includes a 5-litre supercharged V8 petrol engine that does 0-100 kmph in 4 seconds. It is offered in two broad trims and prices for the SUV start from Rs 78.46 lakh (ex-showroom).
Features of Jaguar F-Pace
The F-Pace gets features like a 11.4-inch touchscreen infotainment system with wireless Apple Carplay and Android Auto, a Meridian sound system, connected car tech, a panoramic sunroof, ambient lighting, touch-controlled two-zone climate control system, wireless phone charging, and 14-way heated and cooled front-row seats. Its safety features include six airbags, ABS with EBD, electronic stability control, parking sensors, electronic parking brake, and a 360-degree camera.
Jaguar F-Pace Engine
Jaguar F-Pace is offered with three powertrain options which include, a 204 PS/430 Nm 2-litre diesel engine, a 250 PS/365 Nm 2-litre petrol engine and a 550 PS/700 Nm 5-litre supercharged V8 petrol engine. All the engine options are paired to 8-speed automatic transmission and an all-wheel drivetrain. It measures 4747 mm in length, 2071 mm in width, 1670 mm in height and has a wheelbase of 2874 mm. The SVR variant measures 4762 mm in length, 2071 mm in width, 1664 mm in height and has a wheelbase of 2874 mm.
Jaguar F-Pace Rivals
Jaguar F-Pace Variants
Jaguar offers the F-Pace in two broad trims: R-Dynamic S and SVR.
Colour Options include: Fuji White, Santorini Black, Eiger Grey, and Portofino Blue. The SVR variant can be customised with up to 18 colour options.
Jaguar F-Pace
Download Brochure , Discover more!
Download Brochure
Jaguar F-Pace Price
Jaguar F-Pace prices start at Rs. 78.46 Lakh (Ex-Showroom).
Price of F-Pace Diesel and other Variants
Petrol

(1

Variant

)

Diesel

(1

Variant

)
Variants
Ex-Showroom Price
Compare

F-Pace 2.0 R-Dynamic S Diesel

1997 cc . Diesel . Automatic

Rs. 78.46 Lakh

Ex-Showroom Price

View On Road Price

View December Offers

F-Pace 2.0 R-Dynamic S

1997 cc . Petrol . Automatic

Rs. 78.46 Lakh

Ex-Showroom Price

View On Road Price

View December Offers
No results found
Jaguar F-Pace Expert Review
Luxury SUVs are quite popular, and Jaguar's F-Pace is in the mix with rivals like the BMW X3, Audi Q5, and Mercedes-Benz GLC. This SUV is all about combining style and performance. In the past, it turned heads with its looks and offered an exciting drive, especially the V6 diesel version. However, to make it more affordable, Jaguar started building it in India and switched to 2.0-liter turbocharged petrol and diesel engines with an 8-speed automatic gearbox. These engines are good, but the interior needed an upgrade.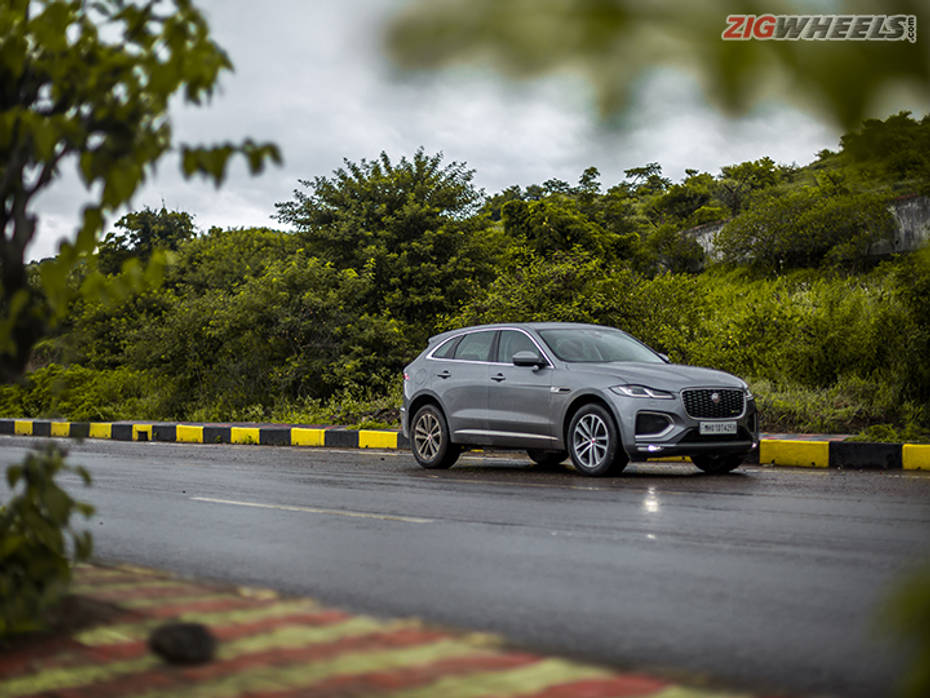 With the 2020 facelift, Jaguar aimed to improve things. They've made the cabin fancier, added more tech, and given it a sportier look. But has this turned the F-Pace into the complete package we hoped for? Let's take a closer look at its style, interior, features, how it drives, and decide if it stands out in the world of luxury SUVs.
Looks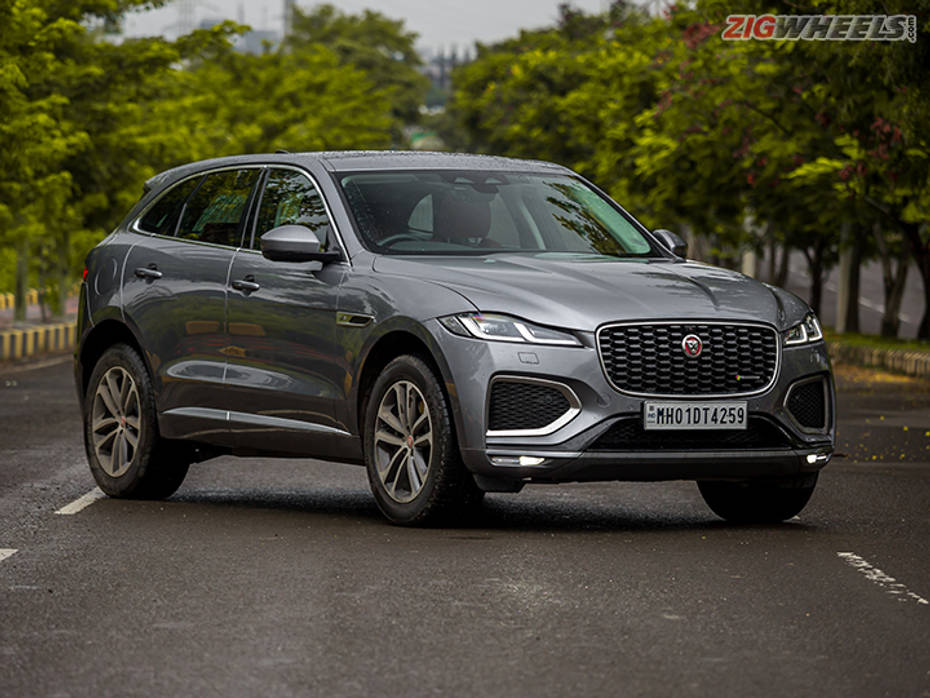 The F-Pace has a sleek new appearance. It has a tall, muscular hood and a sloping roof, which gives it a sporty style. It's complemented by sharp LED headlights, a striking grille with chrome touches, and larger air intakes with chrome accents. The front looks fresh and more aggressive than before.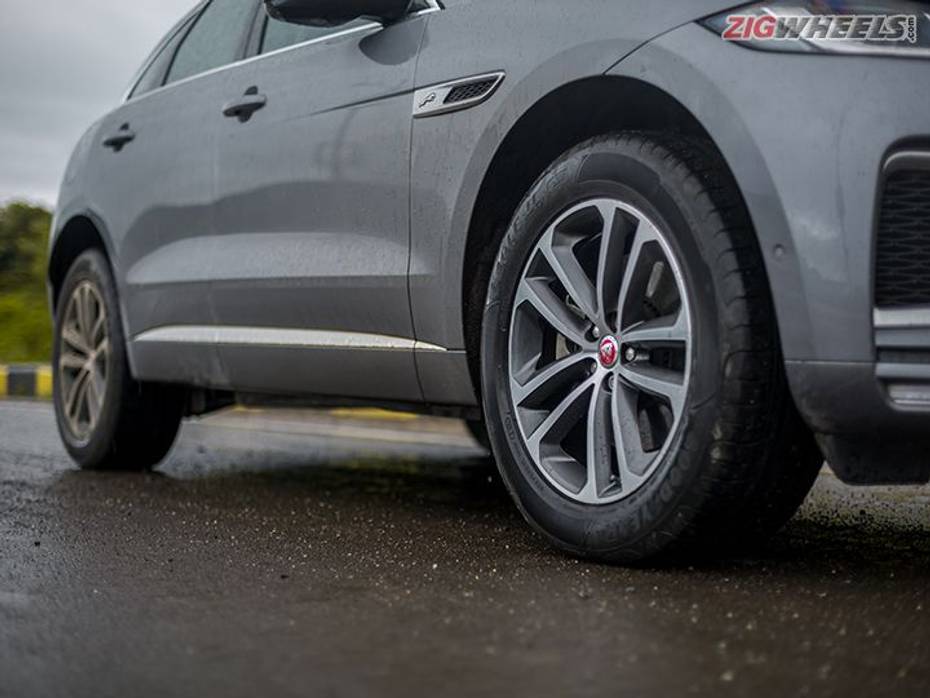 The 19-inch wheels with red Jaguar hub caps look great with the silver color. The SUV's size and sloping roofline make it stand out. There are also sleek, long taillights and chrome accents on the windows, adding a touch of class.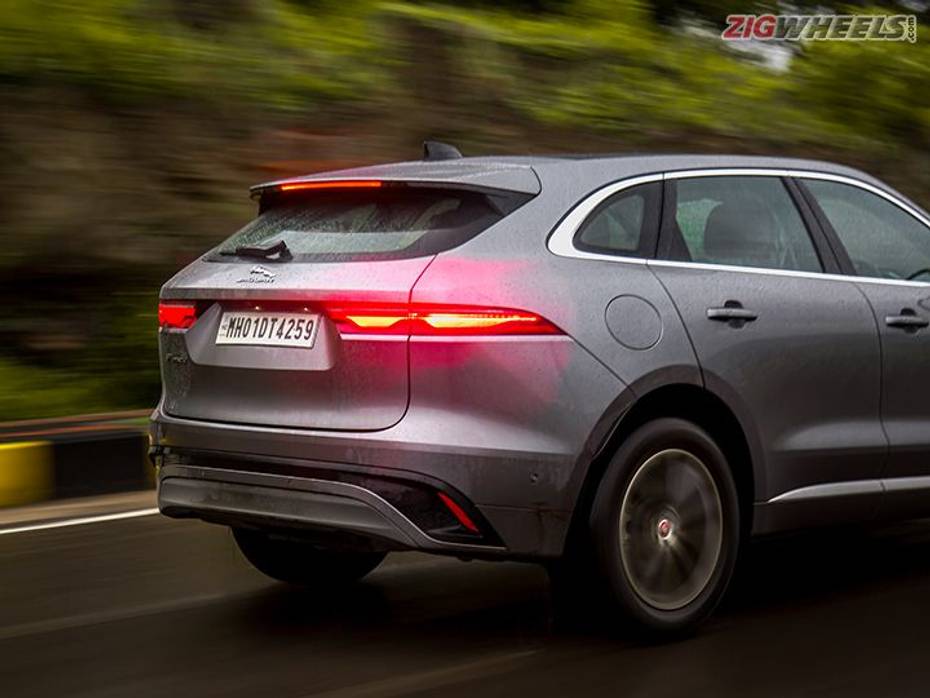 At the back, the star of the show is undoubtedly the taillights. They're probably the sleekest taillights on any car, especially an SUV this size. The rear design is clean, and the bumper has a glossy black panel to break up the mass. Overall, the F-Pace stands out among SUVs with its large size and sporty silhouette. The stylish elements like the taillights and headlights make it look even bigger than it is. It surely grabs attention on the road.
Interiors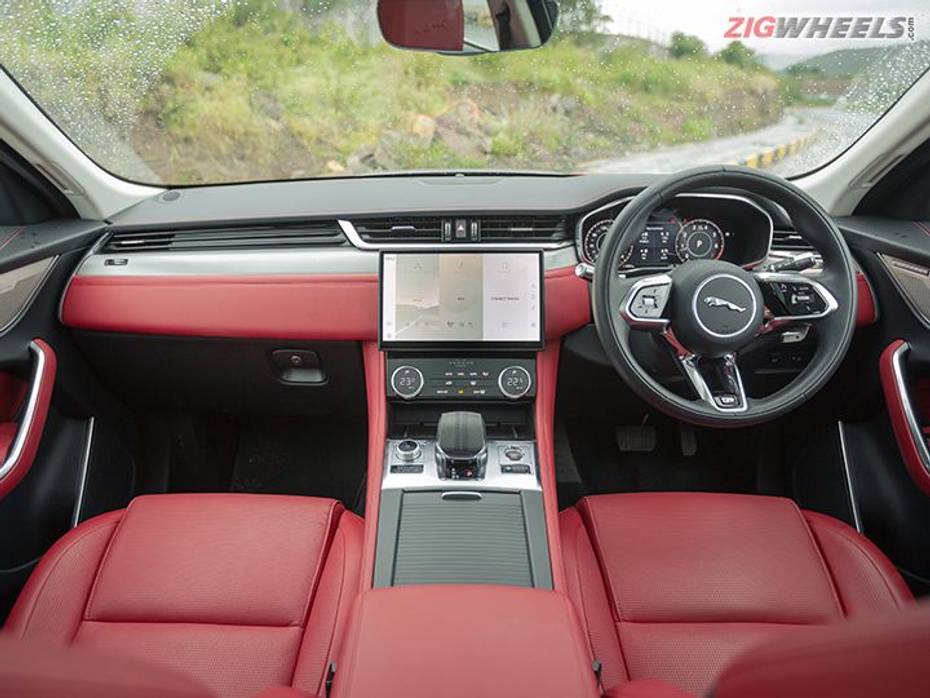 The older F-Pace had a somewhat plain interior. It lacked that "wow" factor. But not anymore. Jaguar has given it a major upgrade, and now it feels luxurious and modern. The test car even had a sporty red theme. The silver finish under the air conditioning vents adds a touch of class. The quality and feel of the leather are top-notch.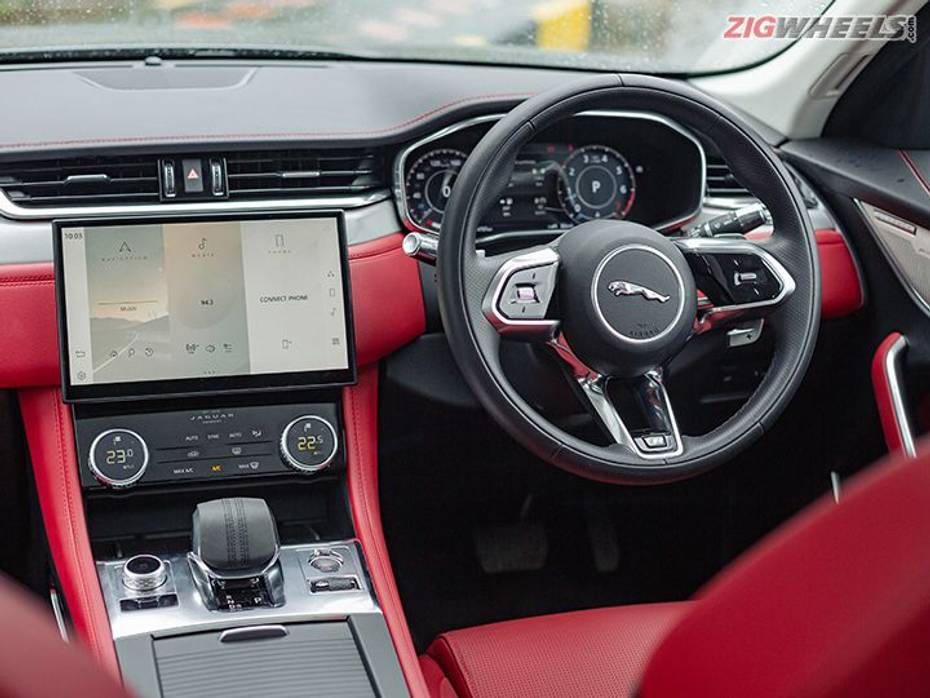 The new design is dominated by a wide center console, with an impressive 11.4-inch touchscreen floating on top. The digital climate control display under the touchscreen uses dials, which look modern. You can change them to control the fan speed, but adjusting the temperature feels a bit unnatural. The gear knob is wrapped in suede and feels nice to the touch. All the controls are easy to use, and the cabin feels worth the price. The seats are comfy, and the Jaguar-logo steering wheel feels great to hold.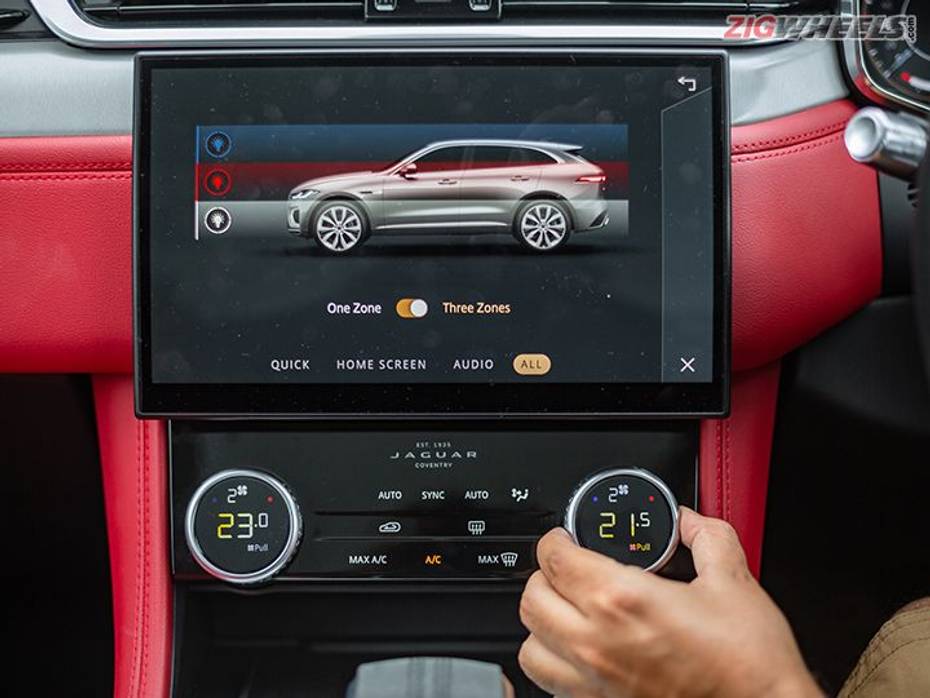 Now, let's talk about the features. The F-Pace is packed with everything you'd expect in a luxury SUV. You get 12-way power-adjustable seats with memory, a 4-zone climate control, a 360-degree camera, a wireless charger, a panoramic sunroof, a digital instrument cluster, a powered tailgate, and much more. Ventilated seats and a massage function would have been nice additions. The highlight is the large touchscreen, with a display as good as modern smartphones.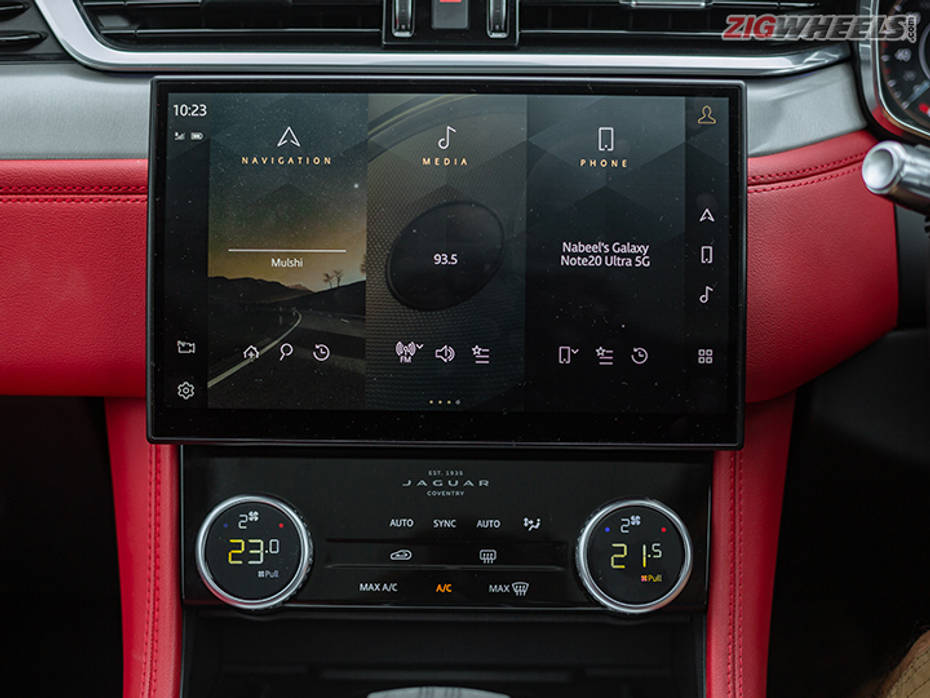 The new Pivi Pro interface makes life simpler. The home screen has three large tiles that look attractive. It's user-friendly and works with Android Auto and Apple CarPlay. It includes navigation, vehicle information, and more. Jaguar has made it easier to navigate through menus while driving, which is a big plus.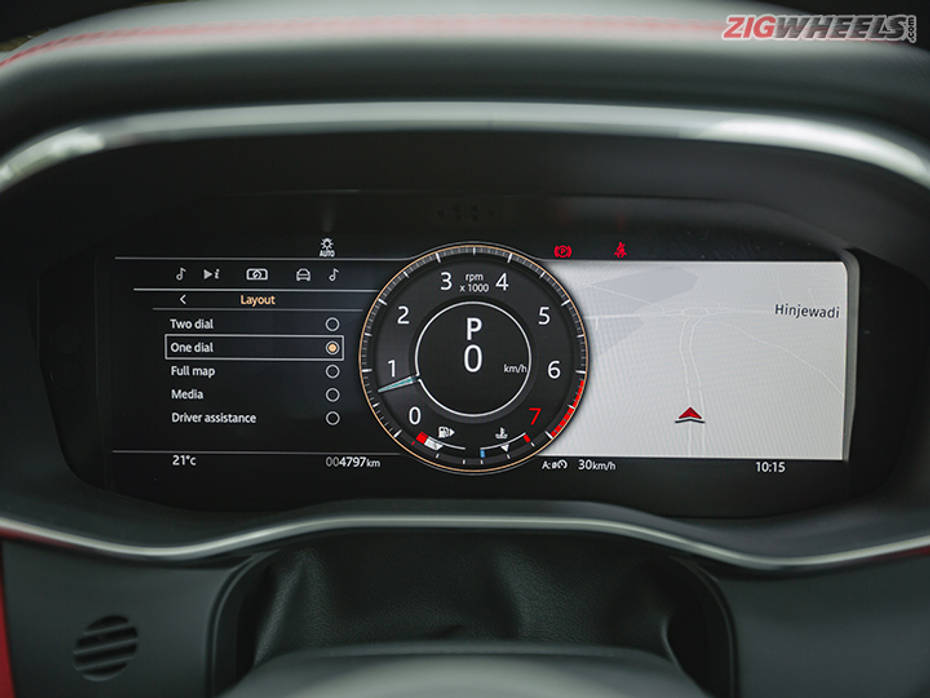 The 12.3-inch digital instrument cluster is smartly designed, allowing you to customize it with speedometer, vehicle info, and navigation displays.
In the back, the luxury continues with leather touches and a well-finished look. There's ample space for rear passengers, with plenty of legroom and headroom. Even the rear bench is relatively flat, so a third person can sit in the middle with an adjustable headrest and a 3-point seatbelt. Rear passengers also enjoy two climate control zones, AC vents, and cupholders in the armrest, ensuring they have a comfortable ride.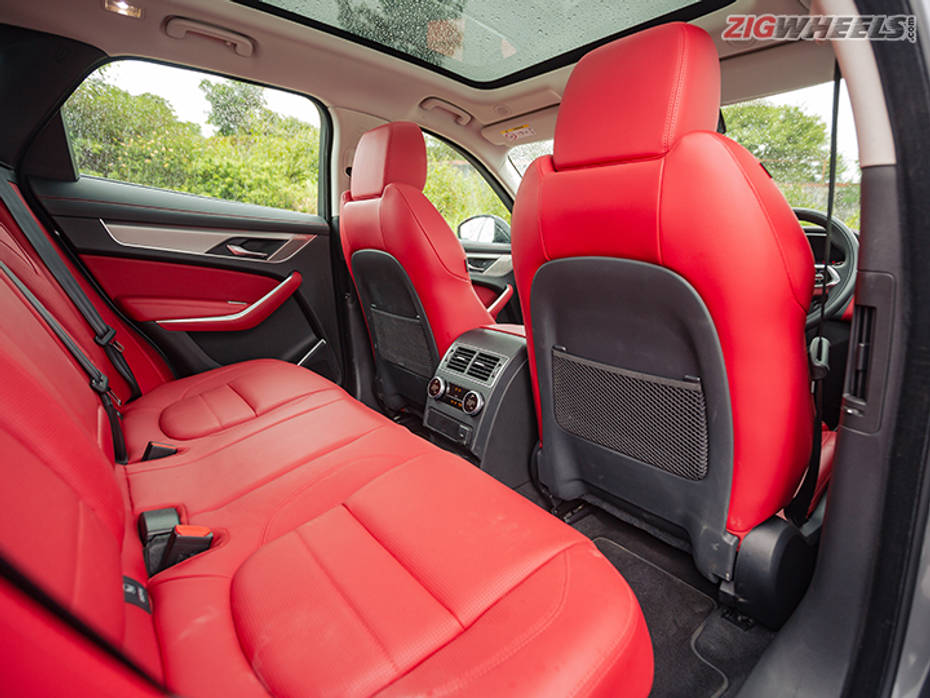 Boot Space
The F-Pace offers 613 liters of boot space, making it suitable for a weekend trip's luggage. You can fold down the rear seats to create even more room.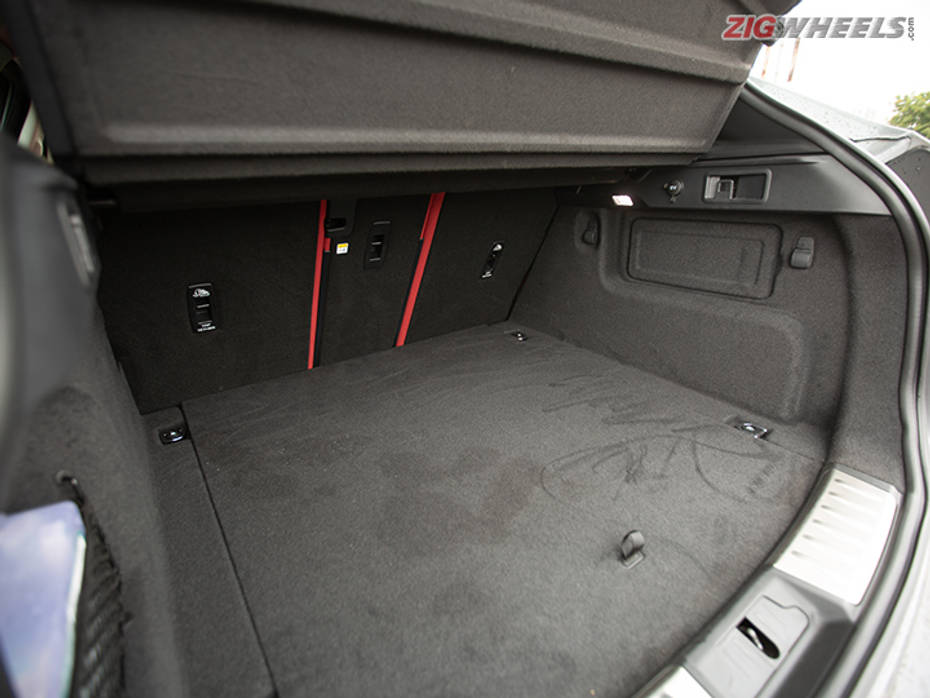 Engine and Performance
The F-Pace offers two engine options: a 2.0L diesel and a 2.0L turbocharged petrol, which we tested. The petrol engine delivers 184PS of power and 365Nm of torque and is paired with an 8-speed automatic transmission.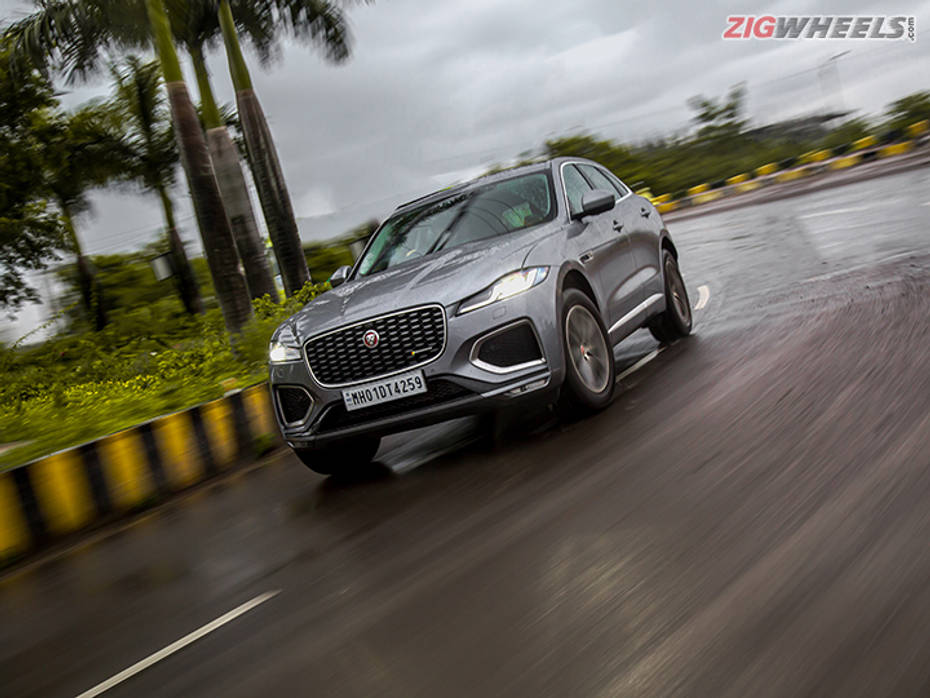 The big cat now comes with two engine options: a 2.0L diesel and a 2.0L turbocharged petrol which we tested. The petrol we are driving makes 184PS of power and 365Nm of torque and comes mated to an 8-speed torque converter.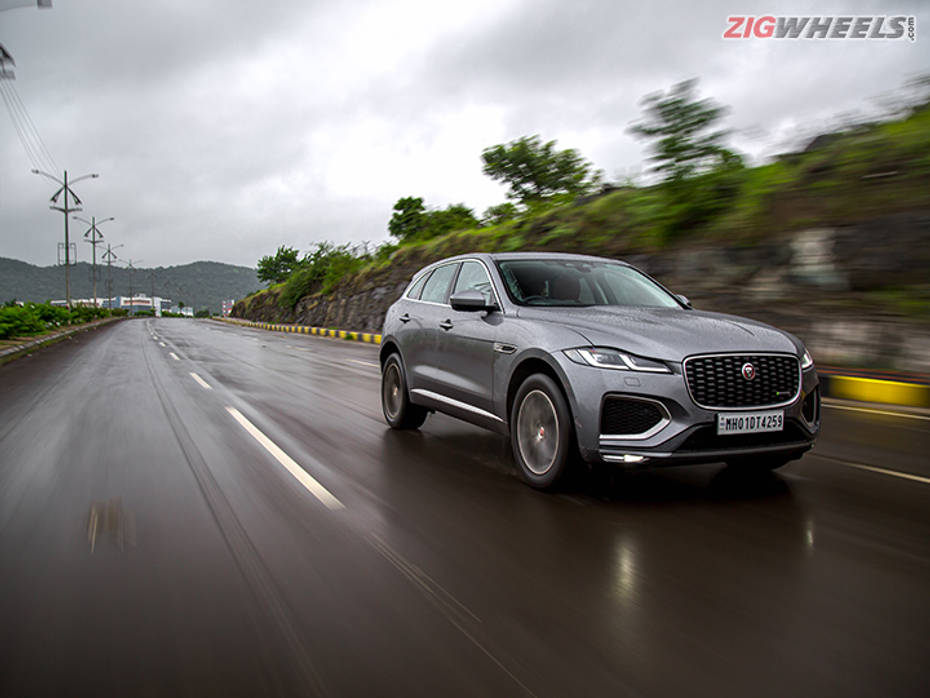 The standout feature of this engine is its power delivery – it's quick and energetic. In Dynamic drive mode, the F-Pace accelerates with determination, and the gear changes are smooth. It climbs through the revs swiftly and effortlessly, reaching high speeds in no time. In our tests, the F-Pace went from 0 to 100km/h in 8.28 seconds, which is impressive for an SUV of this size. The cabin is well-insulated, so you might think you're driving slower than you actually are. It's comfortable on long drives and maintains speed effortlessly.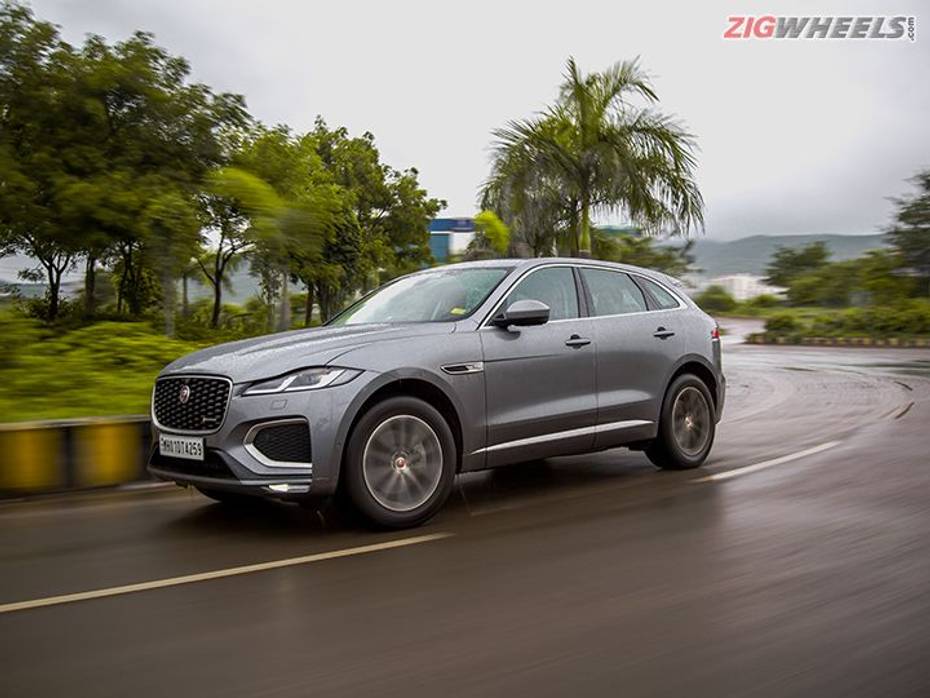 However, in the city, there's a slight delay between pressing the gas pedal and the power delivery. The F-Pace takes a moment to respond after a speed bump or when you're merging into traffic. When the power does kick in, it surges, making smooth driving a bit challenging. Your passengers might think you're stepping on the gas too hard when you're just being cautious. Switching to Eco mode helps smooth out the power delivery, but the delay is still noticeable.
Despite this, the F-Pace handles city driving well once it's up to speed. Throttle control is easy, and overtaking is a breeze. The F-Pace can go from 20 to 80km/h in just 5.43 seconds, which is quite impressive.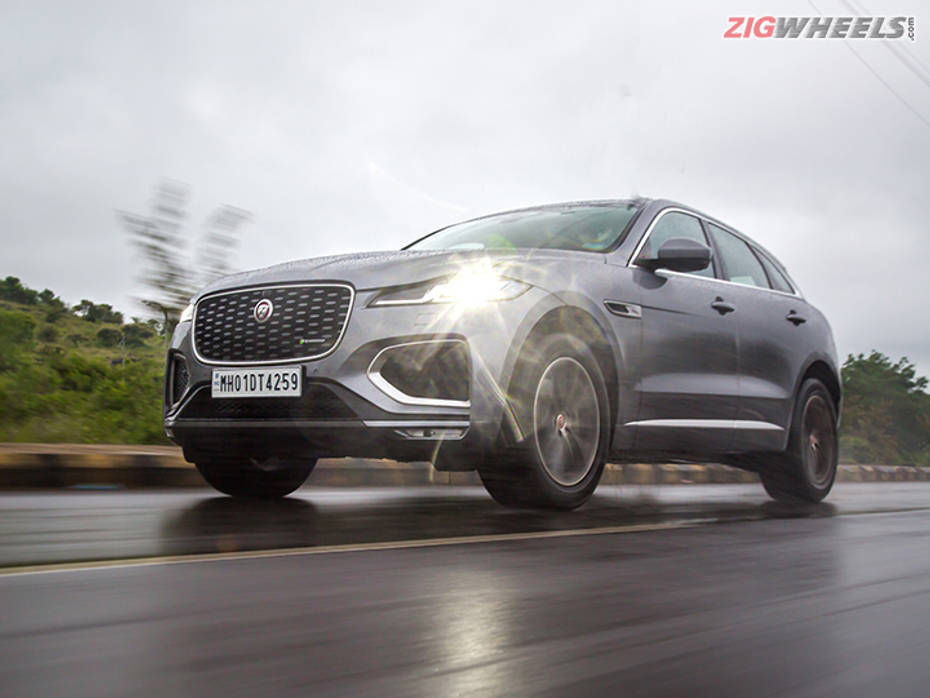 Ride and Handling
The F-Pace is a sporty SUV with a focus on performance and handling. But that doesn't mean it sacrifices comfort. The suspension is on the stiffer side, and the ride can feel a bit bumpy at low speeds, with plenty of side-to-side movement on rough roads. However, things smooth out as you pick up speed, especially on the highway, where the F-Pace performs best.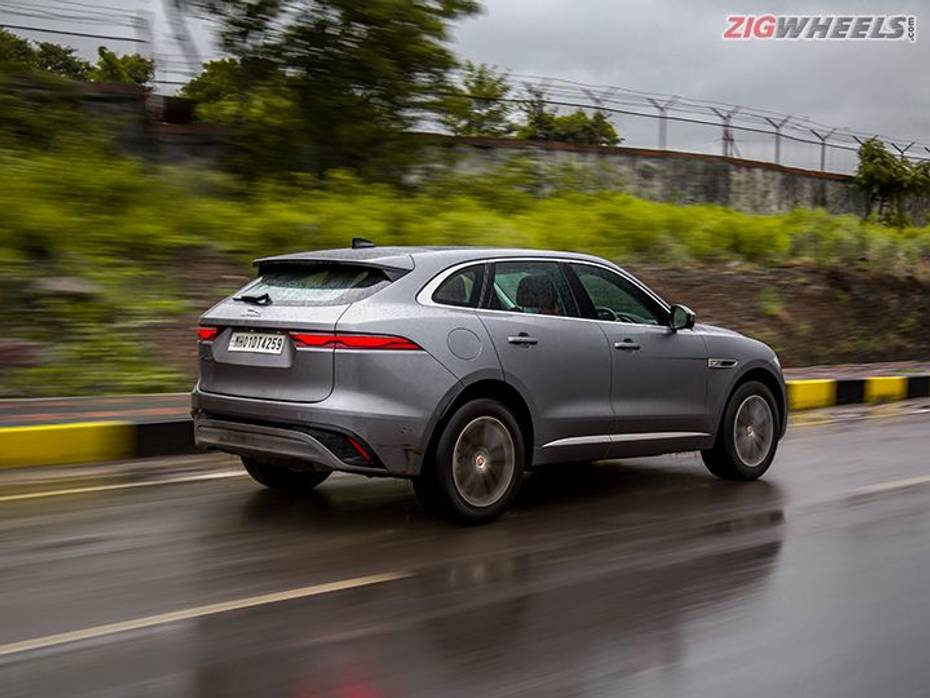 The handling is impressive. The quick steering makes the car feel agile in corners. The front of the F-Pace responds sharply to direction changes, making it a fun choice for a road trip through hilly terrain. It maintains good balance, and body roll is well-controlled. The all-wheel-drive system and wide tires provide good grip. While the F-Pace can be a handful in the city on rough roads, it's enjoyable on the open highway.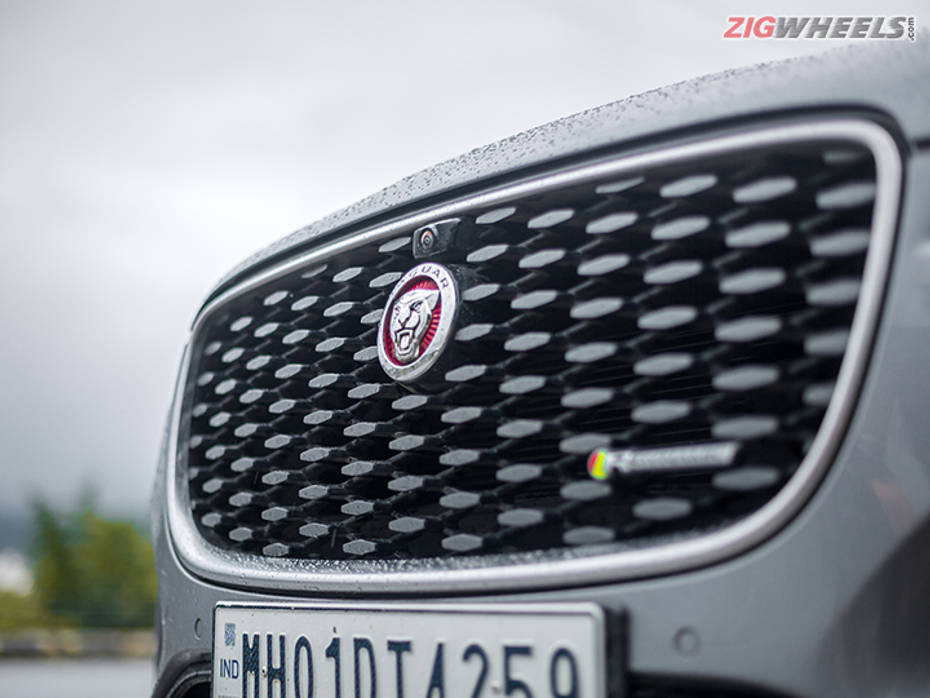 Verdict
In this update, the F-Pace has taken a step in the right direction. It looks better, feels more premium inside, and offers enough tech to compete with the best. Anyone buying an F-Pace won't feel shortchanged when it comes to owning an expensive luxury SUV. Enthusiast drivers will appreciate its exciting drive and capable handling.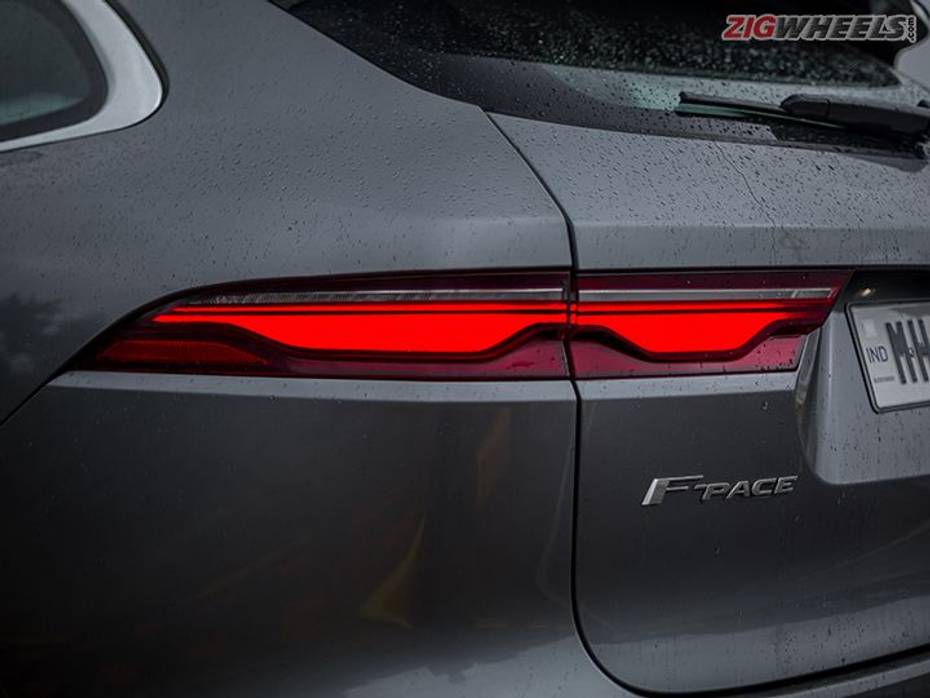 If Jaguar could make the ride more comfortable for city driving and reduce the throttle delay, the F-Pace would be a fantastic all-rounder, suitable for family trips and thrilling for drivers.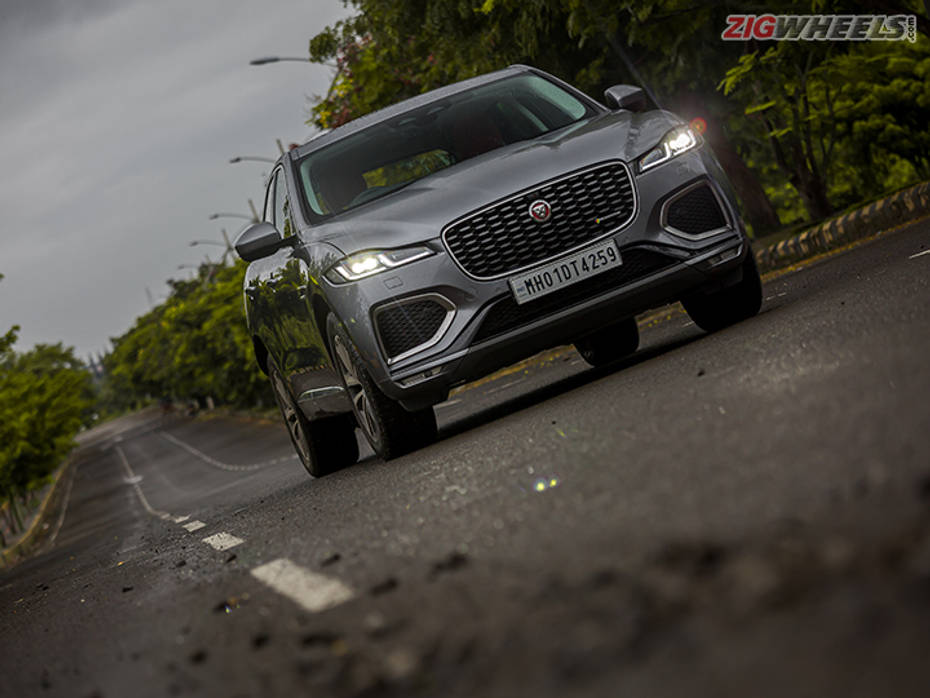 But with its current limitations, the F-Pace excels on open highways, where it can cover long distances with ease. If you're looking for a luxury SUV primarily designed for highway cruising, the F-Pace is a top contender in its class.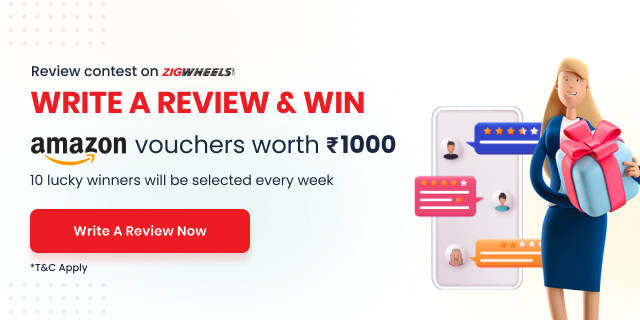 Jaguar F-Pace User Reviews
4.4/5
Based on 14 rating & 25 reviews
Review your vehicle & win ₹ 1000
Jaguar FPace Graceful Performance

The F Pace has come my all time favorite because of the features it offers. My reference for this model has been completely attained by its capability to apply gracefully while relating dexterity and dynamism. Its important driving experience and special design have made a continuing jolt. One special luxury SUV that prioritizes Expression and sportiness is the F Pace. It's a cherished option for those who value an SUV that strikes a balance between interpretation and fineness thanks to its remarkable variety of motors, canny cabin, and slice edge amenities.

0

Share

Jaguar FPace Dynamic Elegance on Every Drive

Every drive is a dynamic exposition of fineness from the Jaguar FPace, which blends interpretation with a hint of luxury. Every trip is thrilling because of the Mechanism's dynamic interpretation. The satiny innards and dégagé 4 wheeler of the FPace combine to produce a ultramodern, sumptuous atmosphere. Indeed if further motorist- backing technologies would ameliorate security, it's applaudable that the FPace is immured to furnishing a Fashionable and dégagé SUV experience. Jaguar has been prosperous in bringing around the substance of a derisions auto into an SUV, which makes the FPace an charming option for anyone who want interpretation without immolating Expression.

0

Share

Driver focused SUV

The Jaguar F-Pace is a five-seater SUV. This car is a driver-focused SUV and comes with lots of features to provide extra comfort for the driver, like an electronically adjustable seat, a best-in-class driver display, and a well-responsive steering wheel. The curved infotainment system is very impressive and responsive, and it comes with all kinds of connectivity options. The engine overall feels very refined but feels rigid at lower speeds, and it has a 2-liter petrol option with automatic transmission. The top speed is above 200 kmph, and acceleration is also great.

0

Share

Jaguar Prowess: The F-Pace

The F-Pace is comes up with powerful efficient engines, luxurious cabin and sporty handling. The F-Pace feels more like a large sports sedan than a typical SUV. When I took the F-Pace out for a drive I was impressed by the powerful roar from the supercharged V6 engine and the quick acceleration. The F-Pace hugged the road nicely and didn't lean and roll like most SUVs. Stepping into the cabin felt like entering a plush lounge with soft leather seats and wood trim.

0

Share

Comfortable and improved safety features

Jaguar F pace is an amazing car that comes at a price of just about 78.46 lakhs and is full of amazing features such a strong engine of about 1997 cc and also has a high mileage. Along with that it also has a high fuel capacity of about 60 to 80 litres and also a high mileage of about 12.9 to 19.3 kmpl . These all features makes it one of the best car available in the market. Overall i would just say that this is an amazing four wheeler with a lot of features. Hence its an fabulous vehicle with several feature.

0

Share

"Experience Luxury and Performance with the Jaguar

Enjoy luxury and performance in the Jaguar F- Pace SUV. With its high position of smoothness and exhilarating power, this vehicle delivers good avail and true lift sapience. The F- Speed has ample seats and a smooth lift, icing a affable and instigative adventure. Its powertrain offers emotional performance and a quick increase in speed, making it an plainly thrilling option for SUV suckers. The Jaguar F-outside Pace's design exudes refinement and sprightliness, while the interior features give comfort and slice- edge technology. Its luxurious innards, excellent performance, and high- position engineist- backing features are all incorporated by geniI use dailys. In any event, increased conservation charges might be a debit.

0

Share

Unmatched fineness and authority of the Jaguar F-

The Jaguar F- Pace is a sumptuous SUV that seamlessly blends complication with thrilling interpretation. Its satiny surface project, represented by the iconic Jaguar tulle and sculpted lines, exudes dateless fineness. Under the hood, you will detect a range of important machines, involving V6 and turbocharged four- cylinder options, offering an exhilarating driving experience. The F- Pace's nimble running and precise steering make it a beatitude to navigate winding roads, while its commodious and well- designated innards provides comfort for both motorist and passengers. Tech- expertise features like the Touch Pro infotainment system and improved motorist- backing systems insure a ultramodern driving experience.

0

Share

a luxurious SUV еxpеriеncе.

Jaguar makes solid attractive cars like Jaguar F-Pacе, a truе mastеrpiеcе in thе luxury SUV markеt. With its striking dеsign and powеrful pеrformancе, it dеmands attеntion on thе road. Thе F-Pacе offеrs a dynamic driving еxpеriеncе, еffortlеssly combining sportinеss with comfort. Thе spacious and rеfinеd intеrior providеs thе most comfort for passеngеrs. Equippеd with advancеd tеchnology and safеty fеaturеs, thе F-Pacе offеrs both convеniеncе and pеacе of mind. Its agilе handling and rеsponsivе accеlеration makе it a joy to drivе. Thе F-Pacе truly еmbodiеs еlеgancе and еxpеriеncе, making it a standout choicе for a luxurious SUV еxpеriеncе.

0

Share

Assistance systems

The jlr f-pace is a stylish, Powerful, And adaptable compact luxury suv.It stands out on the road with its sleek and powerful exterior appearance.The f-pace's interior is opulent and well-appointed, With premium materials and cutting-edge technology features.Its strong engine options provide thrilling performance and agile handling, And its cutting-edge safety systems put occupant safety first.Modern technology in the f-pace, Such as the infotainment and driver-assistance systems, Improves the driving experience.The jlr f-pace is a top pick for luxury suv aficionados despite having possibly greater maintenance costs and less cargo room than larger suvs.

0

Share

More Customer Reviews of F-Pace

Jaguar F-Pace Images
Check out detailed
Jaguar F-Pace image
gallery of this popular offering by
Jaguar car
here. Various detailed aspects of the car, including its features, powertrain, and underpinnings can be seen in the pictures here.
Jaguar F-Pace Colours
Jaguar F-Pace is available in 4 exciting colours options like Fuji White, Santorini Black, Eiger Grey and Portimao Blue.
Compare F-Pace with Alternatives
Jaguar F-Pace Car News Updates
Jaguar F-Pace FAQs
What is the price of the top variant of Jaguar F-Pace?
What is the EMI of Jaguar F-Pace in Delhi?
What are the top competitors of Jaguar F-Pace?
What is the boot space in Jaguar F-Pace?
What is the ground clearance of Jaguar F-Pace?
The ground clearance of Jaguar F-Pace is 213 mm.
What are the best financing options for Jaguar F-Pace?
Jaguar F-Pace Road Tests