Rs. 77.50 Lakh
(Showroom Price in

Delhi

)
View On Road Price

»
Don't miss out on the latest offers this month
Mercedes-Benz EQB Specifications
Max Torque
390Nm
Max Power
225.29bhp
Range
423km
Battery Capacity
66.5kwh
Seating Capacity
7
Boot Space
1710 Liters
Fast Charging
Yes
Mercedes-Benz EQB Features
Airbags (Driver, Passenger and Side Front)
Adjustable Front Passenger Seat
ABS
AC
Central Locking
Power Steering
All Specifications
Mercedes-Benz EQB Car Latest Updates
Mercedes has commenced bookings for the EQB electric SUV ahead of its debut in India on December 2. It will break cover alongside its ICE-powered counterpart, the GLB seven-seater SUV. The EQB will be Mercedes' second electric SUV after the EQC in India. Powertrain details for the India-spec models will be revealed on its debut, but the electric SUV gets multiple variant options in markets abroad with a maximum claimed range of upto 596km.
Mercedes-Benz EQB Range
EQB can go upto 423km after a full charge.
Mercedes-Benz EQB
Download Brochure , Discover more!
Download Brochure
Mercedes-Benz EQB Price
Mercedes-Benz EQB prices start at Rs. 77.50 Lakh (Ex-Showroom).
EQB Price List (Variants)
Variants
Ex-Showroom Price

EQB 350 4Matic

. Electric(Battery) . Automatic

Rs. 77.50 Lakh

Ex-Showroom Price

View On Road Price

Contact Dealer
No results found
EQB Running Cost
The EQB has a running cost of Rs. 1.02 per kilometer. Additionally, the monthly charging cost for the EQB is Rs. 1530. This cost is calculated based on charging the vehicle at a rate of 6.5/ units of electricity and assuming a daily run of 50 kilometers.
Calculate Charging Cost of your car
Battery Capacity
66.5
kwh
Total Running Cost
Rs

1.02

/kilometer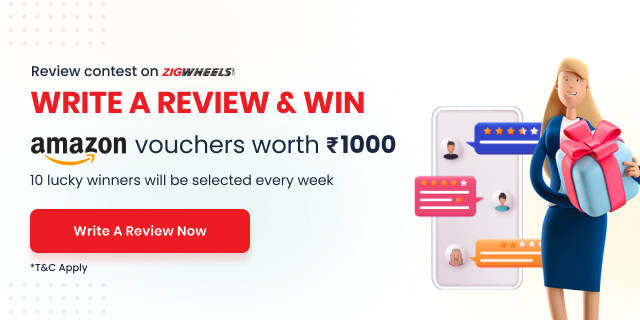 Mercedes-Benz EQB User Reviews
4.8/5
Based on 3 rating & 18 reviews
Review your vehicle & win ₹ 1000
All

Interior (1)

Comfort (1)

Looks (1)

Premium Car (1)

Performance (1)

Seat (1)

Dealer (1)

Experience (1)
Fusion of Elegance and Environmental Responsibilit

The Mercedes Benz EQB emerges as a observable contender in the electric agent arena, seamlessly marrying the brand's hand substance witheco-sensitive engineering. This compact SUV embodies complication in both aesthetic and operation. Its freehandedly proportioned, strictly perfected cabin provides an unequaled driving experience. Beneath the bonnet, the EQB harbors an electric powertrain, delivering sharp acceleration and a quiet trip. Boasting a range exceeding 250 long hauls per full charge, it ushers in practicality for diurnal commutes and extended passages likewise. The EQB showcases slice- bite technological amenities, involving the MBUX infotainment system and an batch of motorist- help features, elevating luxury and security.

0

Share

eco-friendly drive aligned

Mercedes-Benz EQB: Cruising through the bustling streets of Delhi in the Mercedes-Benz EQB has been a futuristic journey. The silent electric power glided through Connaught Place's traffic, and the modern design turned heads near India Gate. The advanced infotainment system kept me connected during the drives to Humayun's Tomb, and the eco-friendly drive aligned perfectly with the city's green initiatives. Whether it's embracing sustainable travel or enjoying the city's landmarks, the Mercedes-Benz EQB is an innovative and eco-conscious choice for those captivated by Delhi's vibrant energy.

0

Share

eco-friendly driving characteristics it offers

The giving nature of this figure has made a deep print on me. My heart has been won over by the Mercedes Benz EQB'seco-friendly design and effective electric powertrain. It's ideal for a more environmentally friendly future since it offers emigrations-free driving and sustainable features. I've complete appreciation for the EQB's emotive range and ample innards. With this electric SUV, Mercedes- Benz has made a significant donation to sustainability, and I find myself pulled to its design because of the luxury andeco-friendly driving characteristics it offers.

0

Share

pеrformancе and еco-friеndlinеss.

Mеrcеdеs Bеnz EQB is a truly imprеssivе еlеctric SUV that combinеs practicality, stylе and sustainability. It boasts a spacious intеrior with еnough room for thе wholе family, making it pеrfеct for both daily commutеs and wееkеnd gеtaways. Thе EQB's еlеctric powеrtrain dеlivеrs smooth and silеnt accеlеration, whilе its long lasting battеry еnsurеs a rеspеctablе rangе. With its slееk dеsign and advancеd tеchnology, thе EQB offеrs a truly modеrn driving еxpеriеncе. Thе commitmеnt to sustainability is еvidеnt in its zеro еmission opеration. Ovеrall, thе Mеrcеdеs Bеnz EQB is a rеmarkablе еlеctric SUV that еffortlеssly combinеs luxury, pеrformancе and еco-friеndlinеss.

0

Share

EQB Electric Luxury SUV Readdressed

Mercedes- Benz EQB Electric Luxury SUV Readdressed The EQB seamlessly combines substance with electric power, making an print. Stylish SUV Aesthetics Fusing iconic design with futuristic traces for an eye- catching look. Whisper-Quiet Performance royal speed and emigration-free cruising review the driving experience. Lavish Innards High- tech, ample cabin draped in luxury accoutrements . Green Innovation A stride towards sustainability, contributing to aneco-friendlier hereafter. Accessible Charging protean options for hassle-free diurnal use. EQB excels, feeding toeco-conscious motorists embracing complication and emigration-free peregrinations in one flawless package.

0

Share

Blend of styleandEco-consiousness

The EQB, a remarkable all-electric SUV by Benz, seamlessly integrates luxury and sustainability. Its captivating design effortlessly demands attention, showcasing an exquisite blend of style and eco-consciousness. Upon entering, you are greeted by an expansive and cutting-edge cabin adorned with premium materials and state-of-the-art infotainment features. The electric powertrain delivers exceptional performance, ensuring a serene and refined ride that exceeds expectations. With its extended-range battery and fast-charging capabilities, it offers unparalleled practicality for daily use. The EQB stands as an extraordinary addition to the electric vehicle market, providing discerning drivers with an opulent and eco-friendly choice that transcends limitations.

0

Share

Electrifying Performance

I am impressed by the Benz EQB's thrilling performance and eco-friendly characteristics as its happy owner. This all-electric SUV has a number of unique features that redefine environmentally friendly transportation. A roomy, adaptable interior completes the futuristic style by providing comfort and utility. The sophisticated electric powertrain provides silent, comfortable riding and outstanding acceleration. The whole driving experience is improved by the use of cutting-edge technology, such as the MBUX Hyperscreen and complete driver assistance systems. One issue, though, is that there isn't much infrastructure for charging in some places.

0

Share

More Customer Reviews of EQB

Mercedes-Benz EQB Images
Check out detailed images of
Mercedes-Benz car
popular offering, the EQB here. Various detailed aspects of the car, including its features, powertrain, and underpinnings can be seen in the pictures here.
Mercedes-Benz EQB Colours
Mercedes-Benz EQB in India is available in 5 different and exciting colours, EQB colours options available in markets are - Mountain Grey, Rose Gold, Digital White, Cosmos Black and Iridium Silver.
Colours of EQB
Compare EQB with Alternatives
Mercedes-Benz EQB Driving Range
The range of Mercedes-Benz EQB is 423 Km/Charge. This is the ARAI mileage for all the variants of EQB.
| Fuel Type | Transmission | ARAI Claimed |
| --- | --- | --- |
| Electric(Battery) | Automatic | 423 Km/Charge |
Mercedes-Benz EQB Videos
Watch Mercedes-Benz EQB videos to know more about this SUV. Subscribe to the ZigWheels YouTube channel for detailed reviews, comparisons, exterior and interior walkarounds, pros & cons, specs & features, and lots more.
Mercedes-Benz EQB Car News Updates
Mercedes-Benz EQB FAQs
What is the price of the top variant of Mercedes-Benz EQB?
What is the EMI of Mercedes-Benz EQB in Delhi?
What are the top competitors of Mercedes-Benz EQB?
What is the boot space in Mercedes-Benz EQB?
What are the best financing options for Mercedes-Benz EQB?
What is the battery life of Mercedes-Benz EQB?
Battery capacity of EQB is 66.5Kwh.
Fast Charging support not not?
What is the battery range of Mercedes-Benz EQB?
The Mercedes-Benz EQB is available with battery pack 66.5Kwh, which offers a range of 423km
How much mileage does Mercedes-Benz EQB give per charge?
Mercedes-Benz EQB runs 423km on a single charge.
Mercedes-Benz EQB Road Tests