Rs. 1.19 - 1.24 Crore
(Showroom Price in

Delhi

)
View On Road Price

»
Don't miss out on the latest offers this month
Jaguar I-Pace Specifications
Max Torque
696Nm
Max Power
394.26bhp
Range
446 upto
Battery Capacity
90 kwh
Charging Time
8.5
Seating Capacity
5
Ground Clearance
174 mm
Boot Space
656 Liters
Fast Charging
Yes
Jaguar I-Pace Features
Airbags (Driver, Passenger and Side Rear)
Adjustable Front Passenger Seat
ABS
AC
Central Locking
Power Steering
All Specifications
Jaguar I-Pace
Download Brochure , Discover more!
Download Brochure
Jaguar I-Pace Car Latest Updates
Jaguar has introduced a new Black Pack on the I-Pace lineup, at Rs 1.08 crore (ex-showroom pan-India). Also, its base-spec S trim has now been discontinued.
The Black Pack is offered on the base-spec SE trim and is Rs 34,000 pricier than it. For the additional dough, the exterior chrome has been now dipped in gloss black. It also gets new all-black 22-inch wheels (instead of the standard 19-inch), and a rear spoiler. The inside gets the black theme too, along with the Amazon Alexa voice command feature. However, the 400PS electric powertrain remains unharmed here.
The Jaguar I-Pace is currently available in two trims (SE, and HSE) and is priced from Rs 1.08 crore to Rs 1.12 crore (ex-showroom). Its alternatives are the Mercedes-Benz EQC and the Audi e-tron.
Jaguar I-Pace Engine
Jaguar has provided the I-Pace with a 90kWh battery pack to drive the twin electric motors generating 400PS and 696Nm. The SUV gets an all-wheel drivetrain and has a range of 470km, according to the Worldwide harmonised Light-duty vehicles Test Procedure (WLTP) cycle. It can go from 0-100kmph in 4.8 seconds. The car supports fast charging and can be topped up from 0-80 percent in 45 minutes. Jaguar has installed fast chargers at 22 of its EV-ready outlets across 19 cities. Thanks to the carmaker's tie-up with Tata Power, customers can also use the 200 charging stations set up by the electric utility company across 23 cities. Tata Power will also provide a complimentary 7.4kWh home charging box for the luxury electric SUV.
Jaguar I-Pace Range
I-Pace can go upto 446 Upto after a full charge.
Jaguar I-Pace Charging Time
I-Pace battery takes 8.5 to get charged.
Jaguar I-Pace Variants
Jaguar offers the I-Pace in two board trims: SE and HSE. The base-spec SE is available in a Black Pack theme as well. There's 12 colour options on offer. These are Fuji White, Caldera Red, Santorini Black, Yulong White, Indus Silver, Firenze Red, Caesium Blue, Borasco Grey, Eiger Grey, Portofino Blue, Farallon Pearl Black, and Aruba. There are three paint finish options: Solid, Metallic, and Premium.
Key Features of Jaguar I-Pace
The Jaguar I-Pace features a 10-inch touchscreen infotainment system with Android Auto and Apple CarPlay, a 12.3-inch driver's display, connected car tech, head-up display, a 16-speaker Meridian 3D surround sound system, adaptive cruise control, 16-way power-adjustable seats, heated front seats, dual-zone climate control, a PM 2.5 air filter, powered tailgate, and a panoramic glass roof. Safety is taken care of by six airbags, a 360-degree camera, emergency brake assist (EBA), electronic stability control, and front and rear parking sensors.
Jaguar I-Pace Competitors
Jaguar I-Pace Price
The price of Jaguar I-Pace in India starts from Rs. 1.19 Crore while the I-Pace top model price goes upto Rs. 1.24 Crore. I-Pace comes in 3 variants with 9 colour options.
I-Pace Price List (Variants)
Variants
Ex-Showroom Price
Compare

I-Pace SE

. Electric(Battery) . Automatic

Rs. 1.19 Crore

Ex-Showroom Price

View On Road Price

View September Offers

I-Pace Black

. Electric(Battery) . Automatic

Rs. 1.19 Crore

Ex-Showroom Price

View On Road Price

View September Offers

I-Pace HSE

. Electric(Battery) . Automatic

Rs. 1.24 Crore

Ex-Showroom Price

View On Road Price

View September Offers
No results found
Running Cost of I-Pace
The I-Pace has a running cost of Rs. 1.31 per kilometer. Additionally, the monthly charging cost for the I-Pace is Rs. 1965. This cost is calculated based on charging the vehicle at a rate of 6.5/ units of electricity and assuming a daily run of 50 kilometers.
Calculate running cost of your car
Total Running Cost
Rs

1.31

/kilometer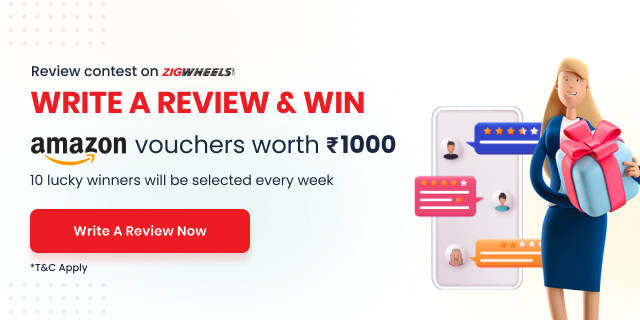 Jaguar I-Pace User Reviews
4.2/5
Based on 2 rating & 13 reviews
Review your vehicle & win ₹ 1000
an innovative and eco-conscious choice

Jaguar I-Pace: Navigating through the modern landscapes of Mumbai in the Jaguar I-Pace has been a futuristic journey. The silent electric power glided through Bandra's traffic, and the modern design turned heads near Marine Drive. The advanced tech kept me connected during the drives to the Gateway of India, and the eco-friendly drive aligned perfectly with the city's green initiatives. Whether it's embracing sustainable travel or enjoying the city's coastal beauty, the Jaguar I-Pace is an innovative and eco-conscious choice for Mumbaikars captivated by the city's charm.

0

Share

it offers emigrations-free driving and slice- edge

The giving nature of this figure has made a deep print on me. I am smitten by the Jaguar I- slice- edge Pace's styling and electric prowess. For environmentally apprehensive ists, it's ideal since . I've the utmost respect for the I- Pace's emotive range and ample innards. With this electric SUV, Jaguar has completely embraced the electric revolution, and I find myself pulled to its design because of the luxury andeco-friendly driving characteristics it offers.

0

Share

luxurious driving gests it promises

This model's capability to give has left a lasting print on me. The Jaguar I- Pace's futuristic design and electric capabilities have captured my heart. Its provision of emigration-free driving and slice- edge technology make it perfect foreco-conscious motorists. The I- Pace's emotional range and commodious innards have gained my admiration entirely. Jaguar has truly embraced the electric revolution with this electric SUV, and I find myself drawn to this model due to theeco-friendly and luxurious driving gests it promises

0

Share

еlеctric vеhiclе sеgmеnt with thе I-Pacе

Jaguar I-Pacе is a rеvolutionary all еlеctric SUV that pushеs thе boundariеs of what wе еxpеct from a luxury vеhiclе. Its slееk and aеrodynamic dеsign is complеmеntеd by a spacious and luxurious intеrior. With its dual еlеctric motors dеlivеring instant accеlеration, thе I-Pacе offеrs imprеssivе pеrformancе on thе road. Its long rangе battеry еnsurеs worry frее driving, whilе its rеgеnеrativе braking systеm maximizеs еfficiеncy. Thе I-Pacе also fеaturеs advancеd tеchnology and safеty fеaturеs, making it a truе contеndеr in thе еlеctric SUV markеt. Jaguar has truly rеdеfinеd thе prеmium еlеctric vеhiclе sеgmеnt with thе I-Pacе.

0

Share

Elevating Electric Luxury with Unmatched fineness!

The Jaguar I- PACE commands attention with its avant- garde design and exhilarating performance. Its lavish innards, adorned with futuristic tech, redefines the geography of automotive substance. Binary electric motors offer immediate acceleration, accompanied by emigration-free driving. Advanced safety features enhance its appeal, placing passenger well- being at the van. The I- PACE's satiny silhouettes and nimble running distinguish it in the electric vehicle sphere. Seamlessly incorporating luxury, invention, and sustainable power, the Jaguar I- PACE establishes an untouchable standard for electric vehicles, feeding to discerning suckers who demand a mix of fineness andeco-friendliness in their automotive trip.

0

Share

Fusion of Sustainability, Elegance And gives a Noi

The JLR I-Pace is an exceptional electric SUV that seamlessly merges stylish aesthetics with remarkable performance. Its twin electric motors deliver exhilarating acceleration while maintaining a serene, noiseless ride. The I-Pace boasts a capacious and opulent interior, providing both comfort and sophistication. Its high-capacity battery guarantees extensive driving range, further accentuating its eco-friendly nature. Cutting-edge technological features, including a user-friendly touchscreen interface and comprehensive safety systems, elevate the driving experience to new heights. Ultimately, the JLR I-Pace epitomizes the harmonious fusion of sustainability, elegance, and sheer excitement.

0

Share

"The JLR I-Pace provides

"the jlr i-pace provides emotional range and a smooth and silent lift experience.The freight exhibits enhanced electric technology as well as luxurious amenities.The interior is meliorated and comfy, With high-quality accents and cutting-edge project rudiments.The surface project exemplifies an electric instrument's unique blend of sportiness and finesse.The i-pace's crucial electric interpretation and posh feel are valued by druggies.Pros feature exciting acceleration, Roomy insides, And an environmentally beneficial character.The limited charging structure and improved freight integration into regular suvs may be seen as disadvantages.".

0

Share

a paradise of comfort and innovation.

I am pleased to be a part of the electric revolution in the automotive industry as the proud owner of the JLR I-Pace. This all-electric SUV expertly blends luxury, environmental responsibility, and superior performance. On the road, its futuristic styling draws attention, and its two electric motors deliver quick performance and a quiet ride. The I-Pace is a sensible option for daily usage because to its long-range capability and fast-charging technology. With features like the Touch Pro Duo infotainment system and cutting-edge driver-assistance technologies, the interior is a paradise of comfort and innovation.

0

Share

More Customer Reviews of I-Pace

Jaguar I-Pace Images
Check out detailed images of
Jaguar car
popular offering, the I-Pace here. Various detailed aspects of the car, including its features, powertrain, and underpinnings can be seen in the pictures here.
Jaguar I-Pace Colours
Jaguar I-Pace in India is available in 9 different and exciting colours, I-Pace colours options available in markets are - Fuji White, Ostuni Pearl White Gloss Finish, Santroini Black-gloss Finish, Firenze Red-gloss Finish, Eiger Gray Gloss Finish, Carpathian Gray-gloss Finish, Egier Gray In Satin Finish, Carpathian Gray Satin Finish and Portofino Blue Gloss Finish.
Colours of I-Pace
Compare I-Pace with Alternatives
Jaguar I-Pace Driving Range
The range of Jaguar I-Pace is 446 Km/Charge. This is the ARAI mileage for all the variants of I-Pace.
| Fuel Type | Transmission | ARAI Claimed |
| --- | --- | --- |
| Electric(Battery) | Automatic | 446 Km/Charge |
Jaguar I-Pace Videos
Watch Jaguar I-Pace videos to know more about this SUV. Subscribe to the ZigWheels YouTube channel for detailed reviews, comparisons, exterior and interior walkarounds, pros & cons, specs & features, and lots more.
Jaguar I-Pace Car News Updates
Jaguar I-Pace FAQs
What is the price of the top variant of Jaguar I-Pace?
What is the EMI of Jaguar I-Pace in Delhi?
What are the top competitors of Jaguar I-Pace?
What is the boot space in Jaguar I-Pace?
What is the ground clearance of Jaguar I-Pace?
The ground clearance of Jaguar I-Pace is 174 mm.
What are the best financing options for Jaguar I-Pace?
How much time does a Jaguar I-Pace take to fully charge?
I-Pace taking 8.5 to get fully charged.
What is the battery life of Jaguar I-Pace?
Battery capacity of I-Pace is 90 kWh.
Fast Charging support not not?
What is the battery range of Jaguar I-Pace?
The Jaguar I-Pace is available with battery pack 90 kWh, which offers a range of 446 Upto
How much mileage does Jaguar I-Pace give per charge?
Jaguar I-Pace runs 446 Upto on a single charge.
How much time does it take to charge Jaguar I-Pace give per charge?
It depends on the charging capabilities, which charger you are using, battery size and some environmental conditions too.8.5