Royal Enfield Thunderbird 350X User Reviews
4.1/5
Based on 823 rating & 228 reviews
Review your vehicle & win ₹ 1000
Mileage

Performance

Maintenance Cost
Comfort

Features & Styling

Do you own a Car or a Bike?
Interact with community
Become a Top Contributor
Helpful Reviews of Thunderbird 350X

First experience: I have been dreaming of riding a Thunderbird since the day i saw it first in 2010, and on December 2018, I finally bought a Thunderbird 350x (whimsical White) here at Enfield showroom in Aizawl, Mizoram. The staff are courteous and very helpful and they handled all the necessary documentation and even took care of insurance, registration at Transport dept. with an extra charge of a nominal amount. After 1 year and 6 months, I have covered 10,000 kms, and it has pros and cons which I will elaborate briefly.I have never owned an RE before, my previous bikes are Hero Karizma and Pulsar 220. They are smooth and fast in comparison to the RE TB 350x. And the moment I rode out of the dealer, it really turns the head, and I was in love with how smooth and easy to handle in tight traffics and corners. I love the stability of the engine at low rpm which i have not experienced in my previous bikes.. As a cruiser, it is very comfortable and contrary to its heavyweight I find it easy to maneuver in tight traffic and corners; and the fuel consumption is about the same as such of Karizma with a daily commuting distance of 26km (approx). But the power to weight ratio is low compared to my previous bikes, so that's the first disappointment. And the other problems i faced are - while riding in the rain the engine misses a lot due to which I would visit the workshop often, and after riding in the rain, the original seat gets wet for more than 3 days, so i changed it, and yes, the back bumper does not properly cover the pillion's back in the rainy season, without extra mud flap, the pillion seat gets splattered with dirt. Riding: The longest ride on this bull was 350 km straight in monsoon weather between a hilly Mizoram with lots of twisties and a plain long straight road of Assam. It was fun in twisties, but as you stretch out for a straight 40 km, you realised that the shorter handlebar is not comfortable as you need to bend a little forward with your arms straight. My arms began to ache which fathes away as soon as we reach the twisties of the Meghalaya. It was fun to ride for long-distance, and it is more fun to ride in twisties than on straight roads. In that case, the older model of Thunderbird has a better handlebar for touring. Whilst the newer X model is for those who consider a comfortable, laid-back urban riding package.And the first real problem i faced was when i filled up the entire tanky, the engine started to miss horribly. And once stuck in the traffic jam, another fellow rider suggested that I opened up the petrol tanky lid, I did and a sudden whoosh sound of air comes up from the tanky and I was able to start the engine. So, every time i face that kind of problem, I open up the tanky lid and then it works all the time. But, as it became more frequent I fixed it up at the dealer and they changed some air filter under the seat. When I asked them what might be the reason, they told me that if the tanky is filled up to the rim, these kinds of problems arise. So, I checked online, and it states that to comply with the BSIV norms, the manufacturers fit an evaporative emission control unit, which should lower the amount of fuel that is evaporated when the motorcycle is parked. In comparison to the older model, the TB X model features a redesigned grab rail that's neatly integrated next to the pillion seat and ends in the tail-lamp unit. Although this looks quite showy and attractive, it is not at all comfortable for the pillion rider without the backrest. At first, I didn't fix the backrest, but while riding in the pillion i almost fall off backward, and on that day itself i fixed the backrest at the dealer.The new TB X use the same engine as of the previous TB model with five-speed gearbox with 346cc engine, 19.8hp and 28Nm of torque. This specifications on the Bike with kerb weight 195kg does not produce a good power to weight ratio. Forget about competing with a mere 125cc Suzuki Access, you will be smoked, except on a straight road, maybe.So, to summerise, with all the exceptions, I still love the bike. But, at its price at around Rs. 1.7-1.8 lakhs, i hope RE launch a new model with Fuel Injection with an improvement in the power. Pros:1) Stylish2) Fun and easy to ride in urban and twisties.3) Fuel consumption is not high.Cons:1) Power to weight ratio is low2) Original seat and rear mud-guard are not pragmatic in the rain.3) Handlebar is uncomfortable for touring.
0
Reply

Problems observed in day to day running:1.Every other day gear shifting gets hard and clutch setting needs to be done. This problem usually happens while lowering gear from 2nd to 1st.2.Fuel tank starts making noise and then service station guys adds packing to tank.3.Due to vibration, both mirrors and speedometer vibrates and makes mirror and speedometer vision blurred.4.Rear seat is very compact and not at all comfortable for passenger in behind. Forget about long drive but passenger behind can't even sit continuously for more than an hour's time.5.Mileage is very poor: I know there are various factors like fuel quality & driving habits on which mileage is dependent and also, I cannot expect heavy mileage of 60 - 70 kmpl in such variant. But during purchase it was informed that it gives mileage of 40 Kmpl and even in city traffic I should get min. up to 35 kmpl. But from day one I am getting is 21-22 Kmpl which is contradicts commitment.6. Handling becomes very difficult while taking sharp turn. Sales: I Got this bike on 18th October 2018.I was really happy to see bike online but had only one query whether its available in ABS to which sales executive replied "NO". Since executive denied for ABS version I bought standard version and later post-delivery I understood it was available. Which means false information was shared, even if the ABS version was planned to be launched with nearby date, I should have been informed clearly so that I would have waited till it gets launched.Service:Service support needs improvement: As per periodic maintenance plan I went for 1st Service after 500 kms and the same was done but invoice copy was not given to me.During second service I requested for invoice of 1st service as well but still the same was not given and service team said they would mail me later and now I am still waiting for their mail.
Aniket's Thunderbird 350X gives mileage of 22 kmpl
0
Reply

Such a piece of junk. Never ever go for this bike... Better avoid RE. I bought my Thunderbird 350X in 2019 October. It's been almost 1.5 yrs and hv faced lot of issues with it. 1) Silencer core broken 2) Petrol tank lid couldn't be opened, so changed the locks3) Front suspension gone, so gotta change it completely4) One way clutch is making lot of noise while trying to kick start. It's yet to be changed.5) The bigger chassis s***w beneath the display, gets loosened quite often, so have bought a 30-32 spanner and kept it in the pouch permanently.And lot other minor defects.When I purchased my bike in October 2018, I asked the store manager repeatedly, whether the company is gonna launch ABS version of the same, any sooner. But he denied. But within 15 days from purchase, they've released the ABS version. Such a pathetic service. So please don't waste your hard earned money on this crap.
0
Reply

First of all the bike is made for ride not for racing purposes As the bike was vintage cruiser itz not so fast as many bikes in the market but have a decent top speed of 120+ can attain even 130 in some long rides But remember a thing not like other bikes it can actually reach its top speed even in hilly terrain so i love the bike in the way it was made And speeking about mileage Kudos to #ROYAL ENFIELD they have made a good machine that can give an average of 37kmpl in urban traffic and gives an top mileage of upto 43 kmpl in highway cruises Comfort Even the bike weigh about little bellow 200kg(with crash guard) Its not tougher job to drive it in heavy traffic If you want to hear the drawbacksAs the bike itself was heavy If you forgot to lubricate the chain before a long drive definitely the chain will be dead by the end of trip
Scotlin's Thunderbird 350X gives mileage of 41 kmpl
0
Reply
Load More Reviews
Problems in Thunderbird 350X

Best User Experiences with Thunderbird 350X
Load More Reviews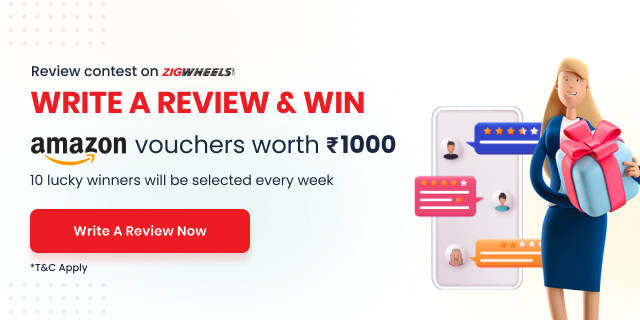 Have a question in mind?
Get Answers from 7 Lakh+ owners and auto-experts
×

Ask your question from Thunderbird 350X owners and experts
Your Question should contain at least 5 characters
Submit
Cancel
2 Other Things You Might Want To Do