Royal Enfield Interceptor 650: Road Test Review
---
Key Question: An affordable multi-cylinder motorcycle, and it's a Royal Enfield. Dream come true? Or too good to be true?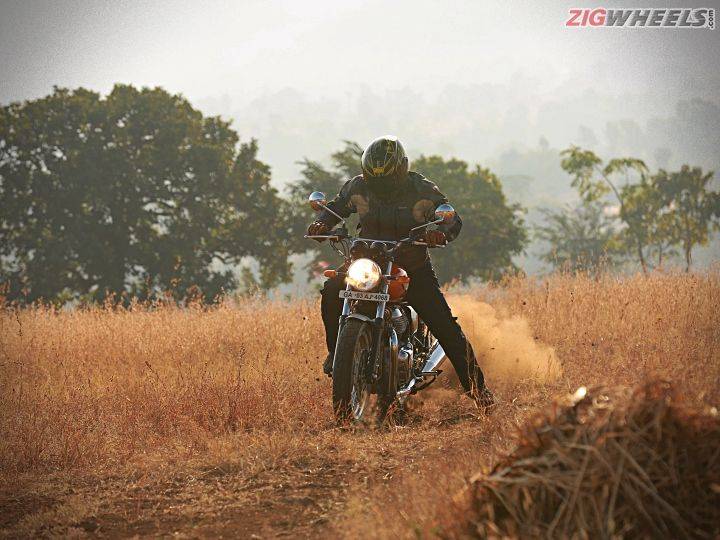 Royal Enfield's most hotly anticipated new motorcycle, the Interceptor, is impossible to ignore. The promise of a 648cc twin-cylinder motorcycle that's sensible and exciting, that too at a starting price tag of Rs 2.50 lakh, ex-showroom, pan-India, is impossible to ignore. Here are some questions that you wanted answers to -- let's see if we can answer them all.

Q1) How has Royal Enfield managed to price it so low?
Ans: Smart choices. And tough choices. As you would have noticed, the RE doesn't boast of hardware like upside-down forks, the engine isn't liquid-cooled, and a 47PS power output means the engine doesn't have to be high-strung or use exotic materials. The spoke wheels skip tubeless functionality to keep costs in check.

But at the same time, let us highlight what you do get: A simple but solid dual-cradle frame, spoke wheels made from light alloy and are wrapped in bespoke Pirelli Phantom Sportcomp tyres, floating 320mm brake disc with dual-channel ABS, chrome-finished handlebar with bolt-on braces, and beautifully finished shocks. It is an admirable balance of ingredients.

Q2) But is it solid?
Ans: From the paint on the tank and the chrome finish for all the parts to the palm grips and the (annoyingly hingeless) fuel-filler cap, everything here has an air of quality that is also backed by a sense of being solid and tightly screwed together. We pushed, prodded and whacked panels, we thrashed the Interceptor on broken village roads all day long, and it refrained from protesting against the abuse by shedding parts, by creaking or rattling.
RE also has a new supplier for the chassis, and a far more stringent quality check process. RE officials claim that the durability testing for the new engine is twice that of any other manufacturer they know of. Considering the wide and varied pool they have in their team, it is saying something. It certainly sets an all-new benchmark for Royal Enfields.

Q3) Is it still a RE, and does it have the thump?
Ans: No. But there is a new beat in town from the 270-degree crank used on the parallel twin. The note from the stock exhaust is a mellow rumble, something you will enjoy even at the end of a 500km day. Royal Enfield say they aren't out to recreate the Classic, nor its thump.

So RE loyalists might miss some volume, but a homologated S&S exhaust that is lighter and a bit louder will be available as an accessory by mid-2019.


Q4) How much does it vibrate?
Ans: The 650 engine is out to change everything you thought about Royal Enfields on the refinement front. This counterbalanced engine comes to life without any shudder and then settles into an absolutely smooth idle.

You might think this is just a low rpm smoothness, but as the revs climb all the way up to the 7500rpm limiter you'll get a just a light thrum at the bar and pegs. Sitting at 100kmph in 6th gear has the engine turning over at a butter-smooth 4000rpm. Believe it!

Q5) Will it Ladakh?
From Delhi to Chandigarh, the parallel twin air- and oil-cooled engine will keep you flowing fast and smooth. Even 120kmph and higher is something you can sustain for long stretches. RE claims that doing "the ton", or roughly 160kph, was one of the targets and they even increased the engine capacity from 600cc to 650cc so that the engine could do it without feeling stressed!

A sweet bump in torque around the 3000rpm mark means passing traffic is just a twist of the wrist away. For really fast overtakes the engine revs up quickly, with peak power of 47PS coming just before the limiter cuts in. You can genuinely use the upper end of the rev range on this RE.



The rider is sat fairly upright with just the slightest lean forward to the 'bar. There is plenty of room too for taller riders. What will be a bit painful though is the seat: it is a bit narrow and far too soft. Within half an hour on the saddle you will feel the seat pan poking you from underneath.

While the seat is narrow, it is long so the pillion will have space; however, the soft seat wont let him or her sit comfortably either. The footpeg position for the pillion also feels a bit rearset. Another adjustment that will be required is to the rear shocks, which are set on the softer side. With a pillion or luggage, in the standard setting, the suspension will send the shocks from broken roads through.


In terms of range you may have expected the wide tank to hold more than 13.7 litres. However, with a highway fuel efficiency of 26.4kmpl, you could go about 360km between refills. So, if you are going from Tandi to Leh you might just want to carry a bit of fuel, just to be safe.



Another thing to keep in mind is that although the tyres are of the tubeless variety, the rims don't support tubeless functionality. So be sure you know how to repair a tubed tyre beforehand. As for rough roading and water crossings, 174mm of ground clearance will keep you fairly safe as that is about 40mm more than a Classic 350.

Q6) Forget about Ladakh, what will it feel like in Lokhandwala?
Ans: The Interceptor can cruise in the city too as you have lots of torque right from 1500rpm. RE claim that 80 per cent of the torque is available right from 2500rpm, so you can shift up gears very quickly. From 40kph in 4th gear just twist and go. The slipper clutch-equipped gearbox ensures the clutch is light and the shifts are properly slick too.


And talking about weight, the Interceptor should be about 213kg roughly, which means it is some 20kg heavier than a Classic 350. But the light steering means that in city traffic you only a feel a bit of the heft. That said, its weight will feel a lot more apparent if you're going to be moving the bike around in a parking lot. But is that a dealbreaker? No way! And to be fair, shorties like me will appreciate that at 804mm, while the seat height isn't ultra low, it's quite easy to manage the bike.

With an overall fuel efficiency of 25.93kmpl, it shouldn't be a deal-breaker for someone moving up the aspirational motorcycling ladder.



As for the heat, we were surprised to find that it was much lower than we expected. You can definitely feel some of it in stop-go traffic but it is nothing that would cook your thighs.


Q7) Will it keep up with fast friends on KTMs?
Ans: Yes, it can. With a 0-100 time of 6.5 seconds it is only half a second slower than the KTM 390 Duke. In the real world the difference will mean a couple of bike lengths, even when accelerating in a gear.
There is good punch even as you rev the Interceptor all the way to its 7500rpm redline. It can cross the 160kmph mark with ease and even feels smooth reaching there.

However, at a more intense pace the chassis starts to feel a bit twitchy. The sharp 24-degree rake and short trail make it light at lower speeds but also makes the front end more reactive to surface changes as the speeds increase. Still, the long wheelbase, an estimated 210kg kerb weight and sticky Pirellis keep confidence levels high enough to carry a solid pace without feeling nervous.

Let me also say this really loud and clear: The braking power is phenomenal! This over-200kg motorcycle is besting lighter options!
| | | | |
| --- | --- | --- | --- |
| Braking | RE Interceptor 650 | HD Street 750 | KTM 390 Duke |
| 100-0 kmph | 47.21m | 53.05m | 48.38m |
| 80-0 kmph | 29.80m | 33.48m | 29.78m |

Q8) What could they have done better?
Ans: Pizzazz! In the interest of being classical several things have taken a hit: the lack of conveniences like gear position indicator, mirrors that actually show you what is behind you, and the use of a prismatic glass lens cover for the headlamp instead of a clear lens, are a bit jarring today.

However, the headlamp has a bright beam that is very handy at night. The instrument cluster, though, falls woefully short of features as it offers only two trips and an odo readout!



Q9) So, should you buy one?
Ans: Why should you not buy one? That's easier to answer. After all, this is a motorcycle that is hard to fault. Genuinely so. It makes for a great step up for existing riders while offering new levels of refinement and performance. I expected this motorcycle to tug at the heartstrings more than it does. Instead, it talks to the head and tempts you with its incredible sensible quotient.

Once you experience what this RE has to offer your hand will reach out for the Interceptor's keys way more often than you would have imagined -- for all kinds of rides. The Interceptor's charm will creep up on you, a motorcycle with lots of maturity that is looking for a similar partner.

Q10) Finally, should you buy one right away? The first lot?
Ans: With the Himalayan media bikes Royal Enfield raised our expectations in terms of build and reliability. And we said so. The quality issues that followed were shocking.

RE, with the Interceptor, claim to be testing their bikes twice as much as any other motorcycle manufacturer and have much higher quality inspection processes in place. So, the RE Interceptor should have no such issues. But, we will reserve judgement on that, for now.
Royal Enfield Interceptor 650 Video Review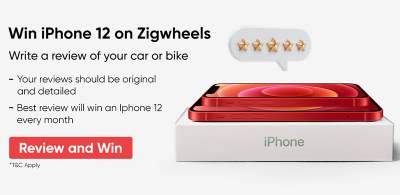 Bikes Similar to Interceptor 650
See what our community has to say!
NEW
India's largest automotive community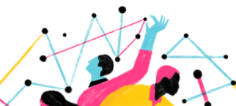 5 Other Things You Might Want To Do