Yamaha's Turbo Dreams Traced
Nov 25, 2020
Views : 4337
---
Actually, snapped up too!
The Big Four of Japan are all working on forced induction.
Kawasaki already offering its supercharged H2 bikes.
Yamaha is using its versatile triple motor for the activity.
It is likely to first be available as a naked.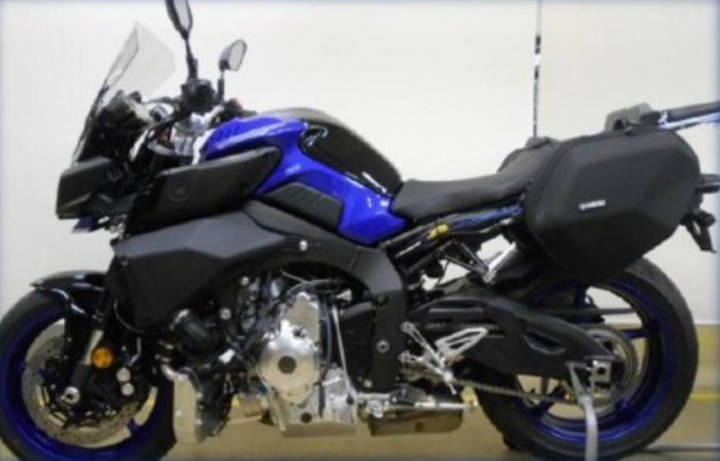 Forced induction seems to be one of the key aspects that we will be seeing on future motorcycles from Japan's Big Four manufacturers. Obviously, Kawasaki has been selling its H2 series of supercharged bikes for a while. Honda is expected to follow suit with a supercharged Africa Twin of sorts. Suzuki, though, is opting for the turbocharged route, something that we could possibly see on the next-gen Hayabusa. Yamaha also thinks going down the turbo route is the way forward as it patents a new turbo-ed triple engine, housed in a Deltabox frame from the MT-10.

While its Japanese counterparts are working with twins and inline fours for forced induction, Yamaha's is playing it quirky with a triple. The motor is said to be a 847cc triple unit but not the same one that was earlier found on the older gen Tracer 900 and MT-09. It has a smaller bore (67.5mm) and a longer stroke (73mm). What's the likely end result? How does 180PS and 176Nm sound? Juicy, right?
And Yamaha also seems to have tackled the turbo lag issue too, smartly achieving minimal lag with electronics. If claims are to be believed, the engine reaches 90 percent of peak torque in just a second while being revved at 3000rpm in third cog.

How soon are we expected to see this turbo Yammie naked? Not that soon. Kawasaki spent the better part of a decade in research and development after it filed for its patents for the Ninja H2. We should expect some hints in 2022 with a launch possibly as soon as 2023 -- if all goes to plan that is.
Image credit: Cycle World
Yamaha 2021 MT-09 Alternatives