2017 Volvo XC60 First Drive Review
Dec 7, 2017
Views : 12820
---
In a sea of competent, but slightly staid, midsize luxury SUVs, does Volvo's latest offering for India break the mould?
The Dilemma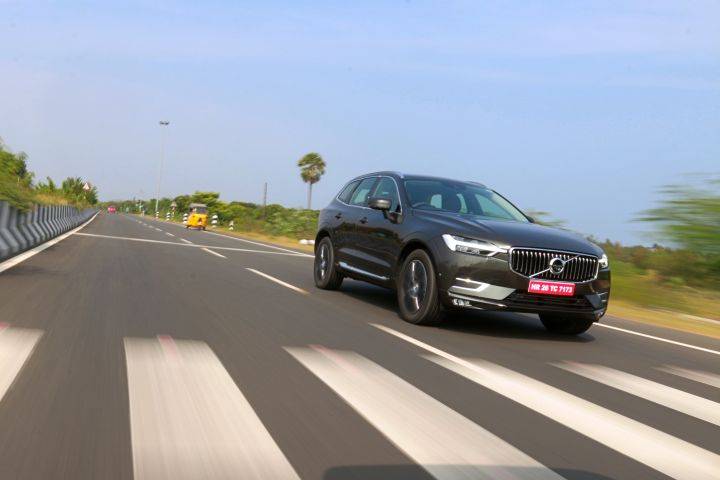 There's something of a problem that comes with reviewing cars like the Volvo XC60. You see, at this price, cars become hard to fault, much to the annoyance of readers who often assume criticism equals honesty.

But the fact is, they're safe, come well loaded, are well built, and while their designs can be polarising they're rarely unattractive.

However, for the most part, all the SUVs in this segment are guilty of one cardinal sin - being a bit bland. They're all toeing a fine line, to avoid going too hard in one direction to make sure they offend no one. In the process, they become soulless.

The drive of the all-new XC60 is not with the expectation, but the hope, that there's something different here.

Similar, Not The Same

Inside, the layout is similar to other Volvos but that's hardly a bad thing. It's a fairly ergonomic setup, though, the central screen needs about 15 minutes to get accustomed to, but there's certainly a good deal of grandeur. The trim quality is on par with the XC90's, with a big highlight being the single panel driftwood dashboard finish. Certain plastic panels on the centre console and above the glovebox feel a tad industrial, but that's forgivable.

What's also appreciable is the attention to detail, like the Swedish flag tags on the seats and the embossed one on the dashboard or the doors that extend almost all the the way to the undercarriage, so the side sills stay clean. No grime on your pants!

Nappa leather upholstery makes the cabin feel all the more snooty and they drape seats which have so many abilities that you'd imagine they came with cushioning and a curriculum vitae. They're shaped to support even the most fast food inspired frames; both front seats are power adjustable with motorised underthigh cushions and memory. They're heated and ventilated, and to top it off, they get spa quality massagers!

Above It All?

Sort of. The driving position is commanding and you do feel like you're at the helm of an SUV but you aren't towering above traffic around you.

Purely from the point of view of a commanding driving position, it's a step down for someone upgrading from a Fortuner or Endeavour. Instead, it replaces intimidation with innovation. The 9-inch central touchscreen is the same unit as the XC90's but gets revised software. As user interfaces go, this is quite an easy one, almost smartphone like, with only one physical key i.e. the home button. So if you have a kid, or are one at heart, here's a new favourite toy.

However, using it on the move is no child's play. With a tablet sized display, it's hard to know what function is located where without taking your eyes off the road. Luckily, Android Auto and Apple CarPlay, like every other feature on this car come as standard. And the USB ports are placed under the driver armrest, so even the rear occupants can connect their phone easily.


The 15-speaker Bowers and Wilkins sound system is quite the audiophile tickler too with a special Concert Hall mode taking the surround sound experience to a whole new level.
Family Matters

The backseat contouring is bang on, and while the rear bench isn't ventilated, you do get seat heaters. You also get 4-zone climate control and a cabin that's easily one of the best in the segment at seating four. There's healthy all-round space for a family of 6 footers. Though bear in mind that the big floor hump and armrest bump make it a weak 5-seater.

Boot space is aplenty for several big bags and there's versatility here as well. The loading lip is flat, and there are buttons to lower or raise the rear suspension for easy access, as well to drop the rear seats down. On top of that, the parcel tray moves in an upward trajectory so even tall bags are kept out of sight.



Preserve & Protect

Designs may change, but a reputation for making safe cars isn't something you'd want overshadowed. Unique safety features include blind spot detection with cross traffic alert, lane keeping aid, dynamic LED headlights that turn as the steering does, all-round parking sensors, an action cam quality 360-degree camera and radar guided cruise control. Of course, front, side and curtain airbags along with anti-lock brakes, stability and traction control also come as standard.

Get Moving

What really stands out here is the XC60's ride and NVH levels. The engine is vocal outside but inside the cabin, this could pass off for a petrol. In regular conditions, there's barely any noise that enters the cabin save for some road noise that's easily drowned if you have the radio running.

The ride quality is cushy too and typical of most air suspensions; it gets a bit floaty at speed. Specifically in Comfort mode, there's definitely a great deal of body roll and the steering isn't particularly communicative either. But there are no unpleasant surprises to be had. Swap to Dynamic mode and the mannerisms change significantly. It becomes almost sedan-like with the ride stiffening up for improved stability. That does, however, make the ride juddery over rough patches and even rumble strips will send in a good lot of vibrations your way. The drive modes affect the powertrain, suspension, brakes and steering, and each can be tweaked separately using the Individual mode. That said, no matter what mode you choose, you will want for sharper bite from the brakes.

With 235PS and 480Nm on tap from the 2.0-litre 4-cylinder motor, the XC60 is one of the most powerful diesels in the segment. But numbers don't tell the whole picture. In reality, it's quite a relaxed motor to drive and even when you push it as hard as you want, it offers no thrills. Also, while all wheel drive does come as standard, it's mean to deal with a touch of snow, sand or gravel, nothing more.


On the drive front, it does exactly what you'd need, nothing more. Throttle response is quick and there's no perceivable lag, so it's quite a balanced SUV to amble about in. The engine is happiest around 2,200-3,000rpm and it'll manage long distance cruising easily too while sitting happily north of 100kmph all day long.

The 8-speed torque converter AISIN gearbox offers smooth shifts too, though, it compares more with Mercedes' autobox than a DSG. It's not that it's slow, but sometimes, especially during high speed overtakes, you do wish it was quicker, even when you use the steering paddles. Another annoyance is shifting the drive selector lever, whether slotting it into drive or using it in tiptronic mode, feels a bit rough and needs more effort than we'd have liked.

Artwork


This could possibly be the XC60's primary deal maker because it is quite the looker. But more importantly even with those signature Thor's Hammer DRLs and that trademark Volvo tail light design, you won't confuse this with an XC90. The sleeker stance and D pillar kink, that's a throwback to its predecessor, complement the smaller footprint to give the car an identity of its own.


The 19-inch wheels add some serious presence, but manage to grab attention without being flashy. And even with up to 223mm of unladen ground clearance, the XC60 doesn't look like a tall boy SUV. In fact, it's 11mm wider, 44mm longer and 14mm shorter in height than its predecessor, adding to that athletic stance.
Threat Welcomed


The all-new XC60 is a very important car for Volvo India, since the last one accounted for 30 per cent of their sales. This new version is truly a step up in every manner and its package is strong enough to threaten every one of its segment rivals.

The kind of equipment it offers is extensive, with several unique elements adding to the sense of exclusivity. However, if you want a sporty SUV, look elsewhere. If you want an off-roader, look elsewhere. But as far as midsize luxury SUVs go, there's little other reason to ignore Volvo's new XC. It does almost everything you'd need while not just aping its more established segment stablemates. And at a price of Rs 55.9 lakh (ex-showroom), it delivers good value, considering all that it offers as standard kit.
Also Read: Volvo launches the XC60 at Rs 55.90 lakh
More on Volvo XC60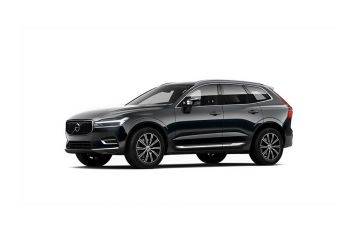 Rs. 59.90 Lakh Onwards
Ex-showroom, Delhi
Contact Dealer
View On Road Price
See what our community has to say!
NEW
India's largest automotive community