Volvo's Polestar To Launch Four EVs By 2020
---
The vehicles are expected to be leased out, and not sold, on two- or three-year subscription plans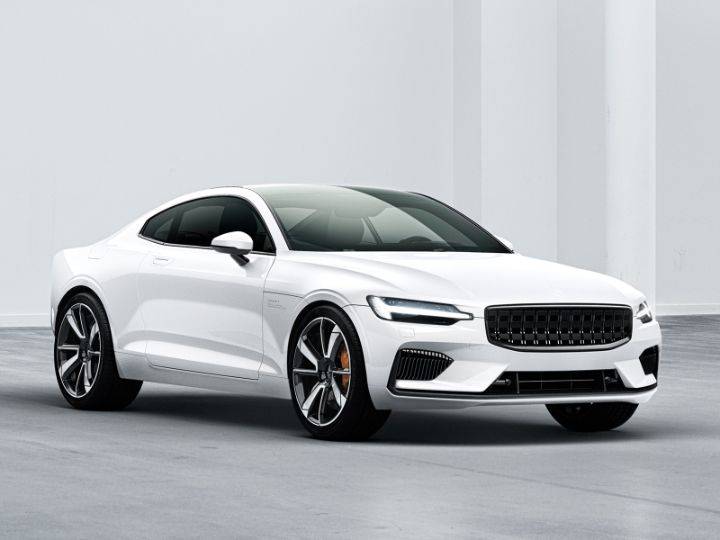 Not long ago, Volvo Cars' performance arm Polestar unveiled its first-ever car with a plug-in hybrid powertrain underneath. Tagged simply as the Polestar 1, the two-door coupe left many drooling. Well, the official launch of the product isn't far away. As per a report from Motor Trend, Polestar gave some pretty interesting insights on its plans of product development, launches and business model.

The first model, the Polestar 1, is slated to launch by the end of 2018 and deliveries of the same will begin in early 2019. Towards the end of 2019, a second model, the all-electric Polestar 2, will go on sale. The company reportedly confirmed that it will be a midsize luxury saloon that will take on the Tesla Model 3. Next up will be the Polestar 3, which is destined to take a shape of a luxury crossover. This will be followed by the Polestar 4, which is likely to be a convertible of some sort. Both the 3 and the 4 are scheduled to launch in 2020. The company has confirmed that all four models have taken shape and are in the process of being tinkered with for a final design approval.

How has the company managed to rack up several products in such a short span? Well, it is backed by Volvo. All Polestar products will be built on Volvo's SPA and compact modular platforms, with both already engineered to house and support EV powertrains. This leaves Polestar to focus its energy on the body that will be coupled to the electrified powerplants. To ensure that only the latest technology goes into its EVs, Polestar is developing its modular EV powertrain semi-independently of the vehicles. This will pave path for the carmaker to marry the body of the cars with the EV package as late as possible in the development stage.

As far as rolling out super-fast Volvo cars is concerned, Polestar will be at it as well. With the Polestar 1 Concept, the company also unveiled its new logo. Whether the future Polestar Volvos wear the old blue logo or the swanky new one remains to be decided.

Now comes the part about ownership. In simple words, Polestar models won't be available to purchase. At least not in the initial phase. They will, in fact, be available on a lease on a two- or three-year subscription periods. Apart from the duration of subscription, there will be different tiers of it as well. While the basic ones will include maintenance, insurance, tyres, repairs and concierge services such as free car washes; higher ones, although still under wraps, could include the freedom to swap to a different Polestar vehicle at any time or have one available in a town you are visiting for business or vacation.

Since Polestar is owned by Volvo Cars and the parent company recently announced its strategy of selling electrified vehicles globally from 2019, we could very well see the introduction of Polestar as a standalone EV player in India as well. That said, Volvo is likely to offer its versions of EVs before it plans to introduce its performance car company on our shores.
Also Read:
Polestar 1 Is Sportiness, Exclusivity and Next-Gen Tech Combined
Volvo XC40 Production Begins; India Launch Confirmed For Mid-2018
New Volvo XC60 To Launch On December 12
Volvo India Could Launch BS-VI Compatible Cars Before April 2020