Old Meets New With The Honda CB-F Concept
---
No, it isn't from the 80s. This concept was unveiled just a few days ago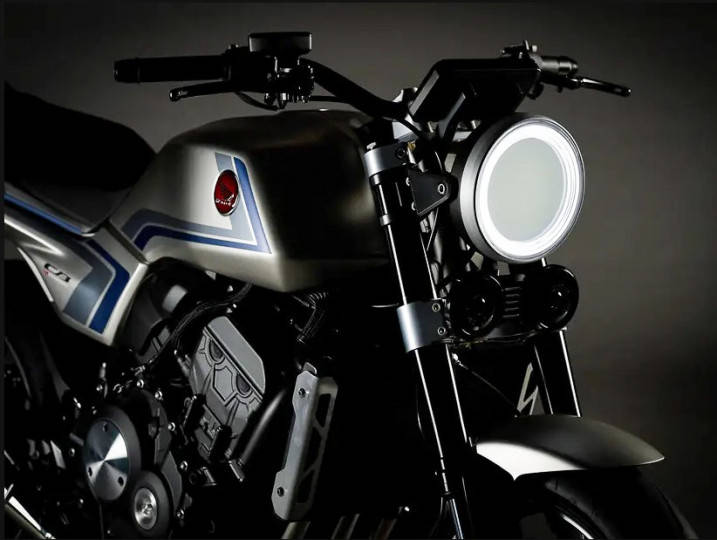 The vintage renewal trend seems to be at its peak right now, and Honda wants to be at the forefront of it. The CB1000R kicked things off with a neo-retro redesign a few years ago, and now to take things all the way, Honda has unveiled this CB-F concept. Squint your eyes and you could mistake it for the legendary CB750 - the bike that laid the template for all modern-day superbikes.

The 80s look is characterised by the classic round headlight and clean, flat-ish tail section. The large, square-ish fuel-tank is perfectly period-correct and flows elegantly into the single-piece seat, while the beautifully cascading exhaust headers transport your mind back to a simpler time. Even the end-can (whatever little there is of it) looks delightfully retro.

In a world full of overstyled motorcycles with cuts and vents up the wazoo, the CB-F manages to do so much while doing so little. Of course, this being a concept, it can get away with not having things like mirrors, pillion foot-pegs and grab rails, giving it a very clean, minimalist look. We hope that Honda puts this bike into production and manages to neatly integrate all the necessary elements required to make it street-legal.

Of course, this is a 2020 concept so there are some modern touches too. The uncluttered look is helped by a single-sided swingarm and monoshock, neither of which were seen on Hondas back in the 80s. The CB-F also gets a fully-digital colour TFT screen. And beneath that nostalgic surface lie some cutting-edge underpinnings. The CB-F is based on the CB1000R which means propulsion comes courtesy of a 998cc liquid-cooled inline-4 motor. In the 'R', it puts out a healthy 146PS and 104Nm.
Also Watch: Honda CB1000R Plus First Look, Power, Features, Price & More

The CB1000R's backbone frame helps things here, because there are no perimeter beams or frame tubes in sight, further helping the smooth design. If we had to nitpick, we wish that the engine casings looked a little more period-correct, the instrumentation a little more analogue and the wheels featured a more fitting design, rather than just being lifted from the CB1000R. Nevertheless, we're mighty impressed with this concept and we can't wait to see it in production-ready form soon.
2021 Honda CB1000R Video Review
See what our community has to say!
NEW
India's largest automotive community