Home

›

Suzuki Gixxer vs TVS Apache RTR 160
Suzuki Gixxer vs TVS Apache RTR 160
Suzuki Gixxer Price
starts at Rs. 1.33 Lakh which is Rs. 20,160 costlier than base model of
TVS Apache RTR 160 priced
at Rs. 1.12 Lakh. The claimed mileage . In technical specifications, Suzuki Gixxer is powered by 155 cc engine , while TVS Apache RTR 160 is powered by 159.7 cc engine. Suzuki Gixxer is available in 3 different colours while TVS Apache RTR 160 comes with 6 colours. The Comparison Suzuki Gixxer vs TVS Apache RTR 160 can be described on the basis of price and specifications.
Suzuki Gixxer vs TVS Apache RTR 160 Summary
| | | |
| --- | --- | --- |
| Engine Type | 4-Stroke, 1-cylinder, Air cooled | SI, 4- stroke, Air- Cooled |
| Engine Displacement | | |
| Max Power | | |
| Max Torque | | |
| Emission Type | | |
| Bore | | |
| Stroke | | |
| No Of Cylinders | | |
| Drive Type | | |
| Valve Per Cylinder | | |
| Fuel Type | | |
| Ignition | | IDI-Dual Mode Digital Ignition |
| Compression Ratio | | |

| | | |
| --- | --- | --- |
| Tyre Size | Front :-100/80-17, Rear :-140/60-17 | Front :-90/90-17, Rear :-110/80-17 |
| Wheel Size | Front :-431.8 mm,Rear :-431.8 mm | Front :-431.8 mm,Rear :-431.8 mm |
| Tyre Type | | |
| Radial Tyre | | |
| Wheels Type (Pressed Steel/ Alloy) | | |

| | | |
| --- | --- | --- |
| Seat height | | |
| Load carrying capacity | | |
| Length*Width*Height | | |
| Wheelbase | | |
| Length | | |
| Ground Clearance | | |
| Width | | |
| Fuel Capacity | | |
| Kerb Weight | | |
| Tail Light | | |
| Front Brake Diameter | | |
| Rear Brake Diameter | | |

| | | |
| --- | --- | --- |
| Battery Type | | |
| Additional Features | | Glide Through Technology, Remora Tyres |
| Charging at Home | | |
| Battery Capacity | | |
| Charging at Charging Station | | |
| Pilot Lamps | | |
| LED tail lights | | |
| Turn Signal Lamp | | |
| Alternator | | |

| | | |
| --- | --- | --- |
| ABS | | |
| Body Type | | |
| Body Graphics | | |
| Starting | | |
| Seat Type | | |
| Pass Switch | | |
| Speedometer | | |
| Tachometer | | |
| Trip Meter | | |
| Average Fuel economy | | |
| Low Fuel Warning Lamp | | |
| Clock | | |
| Low Battery Indicator | | |
| Passenger Footrest | | |
| Cooling System | | |
| Odometer | | |

| | | |
| --- | --- | --- |
| Standard Warranty (Years) | | |
Suzuki Gixxer
New Gixxer looks even more muscular
Has brilliant handling characteristics.
TVS Apache RTR 160
TVS' Glide Through Technology (GTT) makes low-speed crawling more effortless
Makes slightly more power and torque than before
Suzuki Gixxer
Ride quality is harsh
It is pretty expensive now.
TVS Apache RTR 160
Engine is still vibey at higher rpm
Looks a bit dated
Is priced too close to the more powerful Apache RTR 160 4V
Is TVS Apache RTR 160 Better Than Suzuki Gixxer?
51% users have chosen TVS Apache RTR 160 over Suzuki Gixxer in a survey being conducted on zigwheels.com. Apart from this survey a total of 6722 users have also rated TVS Apache RTR 160 and Suzuki Gixxer on some really important factors like Mileage , performance, comfort, safety etc. and have given their personal opinions about these bikes.
Suzuki Gixxer is better on the grounds of mileage, performance, maintenance and features. On the basis of comfort user have rated both the bikes equally.
Before making your decision you should also consider the unbiased and thorough analysis of these bikes on every aspect by our auto experts who have summarised the analysis in pros, cons and final conclusion..
| Ratings Factor | Gixxer | Apache RTR 160 |
| --- | --- | --- |
| Mileage | 3.8 | 4.2 |
| Performance | 4.2 | 4.4 |
| Comfort | 4.0 | 4.0 |
| Maintenance | 3.7 | 3.9 |
| Features | 4.2 | 4.4 |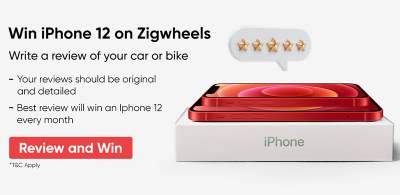 Gixxer and Apache RTR 160 Competitors
News Updates on Gixxer and Apache RTR 160
Watch Videos of Gixxer and Apache RTR 160
Recently Asked User Questions
Q. Which is the best bike Suzuki Gixxer or Apache RTR 160?
Both have own priorities gixxer for stylish and fun to drive and apache is for heigh end performance
Papers give apache a gain on performance no doubt, but overall handling and fell and performance adds up for the Gixxer any day.
Which is more better
View All Answers
Q. Which one is best in milege apache rtr 160 or 160 4v
The older generation, that is the TVS Apache RTR 160 delivers better fuel efficiency than the TVS Apache RTR 160 4V. The reason being the number of valves in the newer one. The more the valves the more fuel is burnt,delivering better compression ratio and hence increasing the power output (better performance).
Apache RTR 160 comes equipped with 2 valve engine that is the fuel inlet is done by 2 valves which generates lesser power and torque figures. On the other hand RTR 4v comes with 4 valve engine that produces highest power and torque in 150-160 cc segment and hence mileage gets bit lowered in the 4v version
I have buy 160 4v dual disc on cash 149,650 but not gave me special edition and sales man make bill of 139,650 after it i say him you make bill of 139,650 i have gave you cash 149650 he say it not includes insurance fees also mention the special edition and its price on insurance but i have not get special edition from showroom what the real price of 160 4v dual disc price in uttrakhand showroom
View All Answers
More Questions
Gixxer Vs Apache RTR 160 Comparison FAQs
Which bike is best between Gixxer vs Apache RTR 160?
As per the users experiences Suzuki Gixxer is a winner for you if you are seriously looking for mileage, performance, maintenance and features in your bike. On the basis of comfort user have rated both the bikes equally.
Which bike is cheaper Gixxer vs Apache RTR 160?
The TVS Apache RTR 160 is cheaper than Suzuki Gixxer by Rs. 20,160.
Which bike offers better performance Gixxer vs Apache RTR 160?
For the BS6 version, 155 cc Petrol engine of Gixxer produces 13.6 PS @ 8000 rpm of power and 13.8 Nm @ 6000 rpm of torque. Whereas for the Front Disc version, 159.7 cc Petrol engine of Apache RTR 160 produces 15.53 PS @ 8400 rpm of power and 13.9 Nm @ 7000 rpm of torqueAs per the users experiences the Suzuki Gixxer has better performance.
User Reviews of Comparison
Suzuki Gixxer
TVS Apache RTR 160
I have been owning this bike since 2015 and has done almost 66000kms on it. Since then I have been using this bike as my city commute and not just that, I even used to take it for some occasional highway rides as well. 1. Comfort This bike is one of the most comfortable in its segment. The riding posture of this bike is straight and handlebar is a bit on farther side but it's not uncomfortable at all. Suspension are very plush they absorbs almost every kind of bump or potholes. The seat doesn't have a great padding but again you can install the foam to seats afterwards. 2. Engine and Technology The bike which I am owning is the carburetted one as it is 2015 make while the current variant have the fuel injection. The bike has SUPER SMOOTH ENGINE which is good for generating 14.8BHP with 14NM power and torque figures respectively. This engine is good in low and mid rpm range while it goes upto 9.5k RPM but it is not that rev happy engine. At higher RPMs the vibrations will generate. 3.Fuel Efficiency The bike is a great mile muncher. It gives the mileage of around 53Kmpl at speeds around 65-70 KM/H while if you cruise at highway at speeds of around 85 KM/H the bike will give the mileage of around 47 KMPL while in city at 80-85 KMPH the bike gives mileage of around 42 KMPL. Since my bike is carburetted one the FI variant will surely give the better mileage than this. 4.Brakes The bike have the disc brakes at both the ends and as per the performance of the bike the brakes are decent. The provide enoungh stooping power with the MRF rubber at both ends. The tires provide the good amount of grip. It is also equipped with single channel ABS for panick braking situations. 5.Lighting The bike lacks on the lighting side. It is okay for the city rides but for highways you will have to install auxiliary lights for once sun goes down. It now comes with LED HEADLIGHT and LED REAR LIGHT. 6.Gearbox The 5 speed gearbox is not that smooth on other bikes but it will surely not cause problems to you. Tips to remember Never ever get 3 people on bike otherwise your rear suspension will be gone and you will then have lower ground clearance and which will result in scrapping of exhaust part of your bike at speed breakers and potholes.Keep a check on engine oil suspension leaks and air filter regularly in around 20 days If your rear tire is wearing more on one side then try it by replacing the brackets for swing arm at the chassis end.

Raheel Mujtaba

few weeks ago

Can't describe it.Still the engine is like buttery smooth.I do use for daily commute.And also long rides.I don't find any problems with the bike.Everytime i ride the bike.I feel it's new.And its gives me pleasure and joy and make me feel so confident.Iam a very proud owner of suzuki gixxer and happy to maintain it.

Maheshwar Mahe

few weeks ago

Performance is brilliant...but the problem is in the gear shifting...it's really hard to change the gears as compared to the other 150cc bikes...you have to apply more pressure while changing the gear...that's the only issue that I face with the Suzuki Gixxer

Krishna Belurkar

few weeks ago

Iam in qatar, Middle east.I bought suzuki gixxxer 155cc for my personal use.I really like the performance of the bike so much.Very smooth drive.Good to beat city traffic.Very less maintenance.Iam very happy to be a part of suzuki family.

Raveenthran R

few weeks ago

It was a good motorcycle to ride in cityyy....it will reach 100 without any stress...A good value for money ....i choose gixxer only for look compared to rtr1604v and fzv3..seat setup is not suitable for family purpose..
Gixxer User Reviews
I am a fan boy of Apache bikes because of its looks and exhaust sound so i bought a Apache RTR 160 and i was stunned by its performance i use the bike for daily commute and some tours and my daily commute is in Bengaluru and the bike is comfortable with the traffic and i do tours i traveled 600 kms in a day without any issues and the bike was comfortable and yes there is some vibes around some places at high revs thats not a issue once you ride the bike you will get used to it and it gives a felling of raw power being delivered and Apache has the best looks and performance in its segment and the build quality is best The mileage i got is 45-52 After sales service is just prefect here in Bengaluru if here is any problem they take it seriously and fix it Every one who rides Apache will love it💖RTR💖

RTR 160 is my second bike. First one was Pulsar 150 by Bajaj. Actually i was looking for the first model of Apache RTR, the yellow beauty but landed in next model RTR 160. To be true i was totally into RTR because of the advertisement, in which the two glowing eyes in the dark. Remembering those days, trying to do the same during our night rides. During the initial time, i was getting a vibration between 58 and 64 speed, but after the 3rd service the issue was all gone. Till date my best companion for roads and my solo trips. Iam not speed fan so do not know much about RTR performance over 80.

Kuriakose Mathen

few weeks ago

First pick for me when am looking for a bike!Am a fan of TVS as my father and brother have been using TVS bikes from long time..It got better braking and handling compared to Pulsars' or Hero bikes(My personal opinion though).Styling, Riding dynamics, performance everything makes this one a good bike among 150-160CC segments.I used it for city commute and highway rides as well, pretty satisfied with the bike in terms of mileage, performance and handling.

I have an amazing experience with apache RTR 160. I have done more than 1lacs and 36 thousand kilometers and mine is a 2009 model RTR. still I don"t face any knocking and any power loss in my bike while my daily commute includes 20-30kms of daily ride including off roads and some minor stunts as well... I"m getting a good mileage of 45-46 kmpl overall and after sales and service department of TVS deserves a salute, the parts are pocket friendly and have a very good quality, no issues in availability of parts and overall a very bike for those who want a good entry level bike which is pocket friendly and easy to maintain. great work and great machine by TVS.I am so happy with TVS that my first bike was RTR 160 in 2009, then I bought a RTR160 dual disc variant in 2013, then I bought RTR180 in 2017, and now RTR200 in 2018...

Bharat Vashishtha

few weeks ago

Best performimg bike ever-tvs apache rtr 160 offers impressive performance, Everyday practicality, And with prices starting at rs 1.08 lakh, Great value for money.The bike has a suspension setup that is quite adept at going around corners almost intuitively.With the 2021 model, Tvs also managed to shave off 2kg, And while it's not a difference you'll immediately notice, It does play a part.The only downside to the comfort is the ergonomics.
Apache RTR 160 User Reviews
Images of TVS Apache RTR 160,Suzuki Gixxer