Home

›

Bajaj Dominar 400 vs TVS Apache RR 310
Bajaj Dominar 400 vs TVS Apache RR 310
Bajaj Dominar 400 vs TVS Apache RR 310 Summary
TVS Apache RR 310 Price
starts at Rs. 2.59 Lakh which is Rs. 37,604 costlier than base model of
Bajaj Dominar 400 priced
at Rs. 2.22 Lakh. The claimed mileage . In technical specifications, Bajaj Dominar 400 is powered by 373.3 cc engine , while TVS Apache RR 310 is powered by 312.2 cc engine. Bajaj Dominar 400 is available in 2 different colours while TVS Apache RR 310 comes with 3 colours. The Comparison Bajaj Dominar 400 vs TVS Apache RR 310 can be described on the basis of price and specifications.
Basic Info
Dominar 400 STD
Apache RR 310 ABS
Brand Name
Bajaj
TVS
Ex-Showroom Price
Rs. 2.22 Lakh View On Road Price
Rs. 2.59 Lakh View On Road Price
Rating

4.3

(966 Ratings)

4.2

(751 Ratings)

Engine Type
Single cylinder, 4 stroke, DOHC, 4 Valve, Liquid Cooled, Triple Spark, FI
Single Cylinder, 4-Stroke, 4-Valve, Reverse Inclined DOHC, SI Engine
Max Power
40 PS @ 8800 rpm
34 PS @ 9700 rpm
Fuel Type
Petrol
Petrol
Colors
Dominar 400 Colors
Apache RR 310 Colors
Brakes Front
Disc
Disc
Brakes Rear
Disc
Disc
Wheel Size
Front :-431.8 mm, Rear :-431.8 mm
Front :-431.8 mm,Rear :-431.8 mm
Wheels Type (Pressed Steel/ Alloy)
Alloy
Alloy
ABS
Dual Channel
Dual Channel
Starting
Self Start Only
Self Start Only
Speedometer
Digital
Digital
Insurance
Rs. 20,489 Dominar 400 Insurance
Rs. 11,410 Apache RR 310 Insurance
| | | |
| --- | --- | --- |
| Engine Type | Single cylinder, 4 stroke, DOHC, 4 Valve, Liquid Cooled, Triple Spark, FI | Single Cylinder, 4-Stroke, 4-Valve, Reverse Inclined DOHC, SI Engine |
| Engine Displacement | | |
| Max Power | | |
| Max Torque | | |
| Emission Type | | |
| Bore | | |
| Stroke | | |
| No Of Cylinders | | |
| Drive Type | | |
| Valve Per Cylinder | | |
| Fuel Type | | |
| Ignition | | Dynamically controlled integrated high energy ignition system |
| Compression Ratio | | |

| | | |
| --- | --- | --- |
| Quarter Mile | | |
| Braking (60-0 kmph) | | |
| Braking (80-0 kmph) | | |
| Braking (100-0 kmph) | | |
| Mileage (City) | | |
| Mileage (Highway) | | |
| Top Speed | | |

| | | |
| --- | --- | --- |
| Tyre Size | Front :-110/70-17, Rear :-150/60-17 | Front :-110/70-R17 Rear :-150/60-R17 |
| Wheel Size | Front :-431.8 mm, Rear :-431.8 mm | Front :-431.8 mm,Rear :-431.8 mm |
| Tyre Make | | |
| Tyre Type | | |
| Radial Tyre | | |
| Wheels Type (Pressed Steel/ Alloy) | | |

| | | |
| --- | --- | --- |
| Seat height | | |
| Load carrying capacity | | |
| Length*Width*Height | | |
| Wheelbase | | |
| Length | | |
| Ground Clearance | | |
| Width | | |
| Fuel Capacity | | |
| Kerb Weight | | |
| Total Weight | | |
| Tail Light | | |
| Front Brake Diameter | | |
| Rear Brake Diameter | | |

| | | |
| --- | --- | --- |
| Battery Type | | |
| Additional Features | Gear Indicator, Trip Indicator, Tall Visor, Hand Guard, Engine Bash Plate, Leg Guard, Carrier + Back Stopper, Navigation Stay, Saddle Stay | SmartXonnect Bluetooth Connectivity, Throttle control, Bore to stroke ratio ( 1.29 ), Brake Fluid ( DOT 4 ), Air Filter, Instrumental Cluster, Ride By Wire Technology |
| Charging at Home | | |
| Battery Capacity | | |
| Charging at Charging Station | | |
| Pilot Lamps | | |
| LED tail lights | | |
| Turn Signal Lamp | | |

| | | |
| --- | --- | --- |
| ABS | | |
| Body Type | Sports Naked Bikes, Sports Bikes | |
| Body Graphics | | |
| Starting | | |
| Seat Type | | |
| Pass Switch | | |
| Display | | |
| Speedometer | | |
| Handle Type | | Two Piece Forged Handle Bar |
| Trip Meter | | |
| Charging Point | | |
| Low Fuel Warning Lamp | | |
| Clock | | |
| Low Battery Indicator | | |
| Stepup Seat | | |
| Passenger Footrest | | |
| Projector Headlights | | |
| Cooling System | | |
| Odometer | | |
| Navigation | | |
Bajaj Dominar 400
Usable and exciting performance; Loaded with touring friendly accessories; Upright riding ergonomics
TVS Apache RR 310
Looks stunning
friendly handling
packed to the teeth with features
Bajaj Dominar 400
Feels a bit heavy to ride in city traffic; Rear suspension is stiffly sprung
TVS Apache RR 310
Lacks performance compared to its competition
price to performance ratio isn't spectacular
Is Bajaj Dominar 400 Better Than TVS Apache RR 310?
53% users have chosen Bajaj Dominar 400 over TVS Apache RR 310 in a survey being conducted on zigwheels.com. Apart from this survey a total of 2175 users have also rated Bajaj Dominar 400 and TVS Apache RR 310 on some really important factors like Mileage , performance, comfort, safety etc. and have given their personal opinions about these bikes.
As per the users experiences Bajaj Dominar 400 is a winner for you if you are seriously looking for performance, comfort and maintenance in your bike. But TVS Apache RR 310 is better on the grounds of mileage. On the basis of features user have rated both the bikes equally.
Before making your decision you should also consider the unbiased and thorough analysis of these bikes on every aspect by our auto experts who have summarised the analysis in pros, cons and final conclusion..
| Ratings Factor | Dominar 400 | Apache RR 310 |
| --- | --- | --- |
| Mileage | 3.6 | 4.0 |
| Performance | 4.7 | 4.5 |
| Comfort | 4.5 | 4.3 |
| Maintenance | 4.0 | 3.8 |
| Features | 4.6 | 4.6 |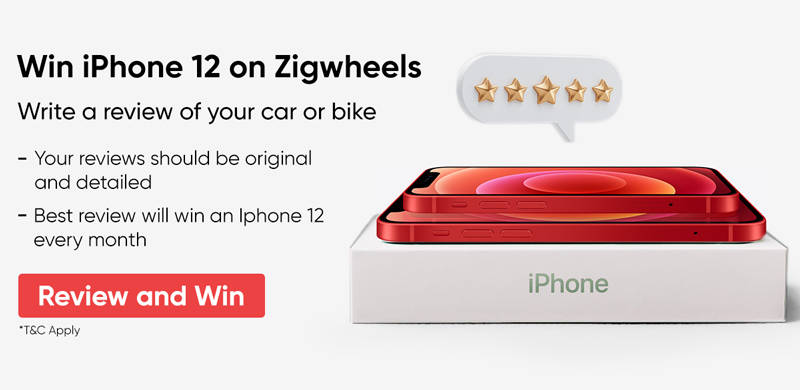 Dominar 400 and Apache RR 310 Competitors
News Updates on Dominar 400 and Apache RR 310
Recently Asked User Questions
Q. Which is better for touring and day to day use Dominar or RR310?
For day to day,It depends on your physique,i'm a bulky guy so in day to day use after 15 min my hands starts to pain in sports bikes. But i have a frnd who's middle weight and he gets tired in 1.5 to 2 hrs which i think is more than enough for day to day use. But i have seen people touring on sports bikes and their hands do not pain at all.So it all depends on your physique.(i say phydique because the more you weigh the more weight you have in your upper body and the more your hands have to suffer while leaning) Both bikes have similar accleration as dominar has more weight more power and rr310 has less weight less power so power to weight ratio is similar ! They also have similar top speed !
In terms of practicality it's better to opt Dominar 400.. it's a no nonsense machine with basic functions and less gizmos.. and the upright position is the best for touring purposes whereas the clip ons on RR310 isn't that comfortable when it comes to touring as it's a bit on the aggressive side.. kind of track oriented position and not just that RR310 is quite expensive when it comes to periodic service and other maintenance costs.. so my personal opinion is if you are looking for a practical ride go for Dominar 400 or any other bikes with upright position.
Dominar is not that much comfortable for long tours. I have 2018 model that was having very much vibrations issues and it's seat is also not that much comfortable. I didn't try RR310, so, can't say anything about that.
View All Answers
Q. Should I go with Dominor 400 or Suzuki Gixxer SF 250. If i am considering the build quality, Engine quality and a bit of touring but not more than 250km a day.
Japanese bikes are revolutionary machines. Their any product particularly. The built, ergonomics (very imp), the mechanicals - the most important for better performance are umatchable. Gxr250 is an amazing machine. Within the city 5 gears are fantastic, once higjway comes the 6th gear shows the potential of the engine. Easily cruising at 120 kmps with pillion.And the engine is patented.When you think of rx100, RD 350 you understand what amount of RnD they do to make superb products that last a lifetime. Think and decide
Dominor is the best. . Refined engine... And the service netowork is great..so if your on your trip.. and something goes wrong ( which would never happen) you can get it done irrespective of you being in any corner of India... And they do prioritize dominors over the other bajaj bikes so you would get your ride the same day.. and bajaj service stations are open all Sunday's too 😉
If your top priority is touring, go for dominar. Hardcore sportbike lovers can even neglect the discomfort of touring with a sportbike like i do. But if it is not mandatory for you to buy a sportbike, go for a naked tourer
View All Answers
Q. Which bike is better for long ride. Dominar 400 or Himalayan?
It's a tough decision, Even I went through this situation at the time of purchasing my Dominar.. Both are well known for touring purposes so which one would be better? 1. RE's are well know for rusting issues, Bajaj is way better in that case. I 've seen platina and boxer without rust even to this date, which is like 10 years or more.2. In terms of performance Himalayan give 25HP whereasDominar was 35HP now it's 40HP. 3. In terms of maintenance and reliabilityBajaj is cheaper and they have a better know how about fuel injection systems since they 've got KTM and its proven, whereas RE came up with Fuel injection systems for the first time where they themselves don't know what to do, how to fix, so in terms of service RE is on the expensive as well as very disappointing as far as I know. 4. Biggest Con I spotted when it comes to touring perspective is lack of tubeless tyres on RE's. It's not practical to remove the entire tube out and fix it in the middle of nowhere.Whereas Dominar comes equipped with a Alloy wheel and Radial Tubeless tyres which is tension free, we can fix it ourself if you got a portable tyre inflator and puncher repair kit which you can literally store under your seat if required. 5. Dominar gives you a better experience and confidence while cornering and riding through high range whereas Himalayan's center stand scrapes the road at times which robs your balance and ends up injuring yourself. 6. Brakes are way better on Dominar 400 when compared to Himalayan's braking unit which lacks bite. 7. We might feel our vehicle is quite under powered when it comes to highway cruising at tripple digit speed, where as you can cruise at 100+ without reving the engine really hard which makes the ride more enjoyable with less vibration, Dominar can go upto 165 kmph easily and we got the right braking unit equiped with Bosch ABS so that gives us a extra confidence to have some fun. 8. Cold start missing and starting issues is something what I 've noticed with Himalayan. I 've seen people struggling to start where as it's easy peasy on Dominar, combination of fuel injection and tripple spark technology is proven. Considering these as a whole I strongly believe Dominar is the best touring bike under 2.5 lakhs price bracket. Which is value for money and easy to maintain with less gizmo and unwanted features to attract people which literally ends up with complaints over a period of time which comes equipped with sophisticated technology and sensors where we need to spend more to fix post warranty period.
Both, Bajaj Dominar 400 and Royal Enfield Himalayan are brilliant tourers and boasts comfortable riding position for long distance travels. The upright riding posture with a slight forward stance on the Dominar offers comfortable ride quality coupled with even comfy seat, On the other hand, Himalayan makes long distance touring feel like a breeze. The pliant suspension, confident stride and long-haul friendly ergonomics will delight you while going for a long-ride. Now, if you are looking for a bike with outright performance and more features, then the Dominar 400 makes more sense, whereas, if you want to cruise at nominal speeds and want to enjoy the traits like comfortable riding then we would suggest you to opt for the Himalayan. Moreover, we would suggest you to take a test ride for a better understanding of comfort and compatibility. You may click on the link and select your desired city for dealership details. Read More: - [Royal Enfield Himalayan BS6: Road Test Review@https://www.zigwheels.com/reviews-advice/reviews/royal-enfield-himalayan-bs6-road-test-review/37680/
Dominaar
View All Answers
More Questions
Dominar 400 Vs Apache RR 310 Comparison FAQs
Which bike is best between Dominar 400 vs Apache RR 310?
As per the users experiences Bajaj Dominar 400 is a winner for you if you are seriously looking for performance, comfort and maintenance in your bike. But TVS Apache RR 310 is better on the grounds of mileage. On the basis of features user have rated both the bikes equally.
Which bike is cheaper Dominar 400 vs Apache RR 310?
The Bajaj Dominar 400 is cheaper than TVS Apache RR 310 by Rs. 37,604.
Which bike offers better performance Dominar 400 vs Apache RR 310?
For the STD version, 373.3 cc Petrol engine of Dominar 400 produces 40 PS @ 8800 rpm of power and 35 Nm @ 6500 rpm of torque. Whereas for the ABS version, 312.2 cc Petrol engine of Apache RR 310 produces 34 PS @ 9700 rpm of power and 27.3 Nm @ 7700 rpm of torqueAs per the users experiences the Bajaj Dominar 400 has better performance.
User Reviews of Comparison
Bajaj Dominar 400
TVS Apache RR 310
Value for money. Powerful cruiser and a tourer. I have a 2022 model, and it is so convenient to have all the required accessories in stock. I have completed 1500kms till now on this bike, and I really enjoy riding on this. The price for the power that you get is really economic. I believe in the future also this bike would hold its demand if Bajaj works on its weight, connectivity, vibrations, and power to weight ratio. The lakh rupees gap to go for a KTM adventure is one aspect. The other is the seat height. I am 180cms, and I was tiptoeing on the adventure. Dominar's lower seat height makes me feel planted and more in control.

Aishwary Srivastava

few weeks ago

It is my first motorcycle, I have not ridden a motorcycle before in my life, my previous experience is with a small car and a mountain bike. I started three months ago, now I do routes of 40 minutes to an hour, in the city and on the highway, my maximum speed based on my little experience has been 150 km / h maximum, both during the day, night or light rains and storms, at the moment very noble very docile when you control your clutch and throttle well. In short, YES IT IS A GOOD MOTORCYCLE FOR BEGINNERS, it depends on your motivation to develop your skills and ride, in my case I can tell you that the best thing is to hit the road.

Dominar 400 ug is great bike from bajaj i use this bike on daily basis as well as on long jurney/ tour.. i love the performance n handling of this bike especially the high speed stability of this bike the crusing speed of this bike around 90 ti 130km. Talkin about mileage i get around 26 to 28 in city & 38 to 42 on highway or long tour..The only thing i dislike of this is center/ main stand since its a sports tourer it must have one... the USD front fork n soft rear suspension offer great comfort n ride quality 👌 the up right sitting position of this bike is great for daily usge as well fr weekends or long rides...

Satish Khorjuvekar

few weeks ago

I rate my bike because I am in love with it..even though it weighs 182 kg it handles the twisties sort of nicely..the ride comfort is awesome,the 10led headlight offers best in class illumination..let me tell you one thing,if you want a bike between the high on track duke 390 and the simple bullet 500 the best choice is the dominar.but there are things which are lacking like the gear indicator and stuff.p.s:my bike is bs4 and it's in canyon red

Hanok Deleep

few weeks ago

The bajaj dominar i own since 2018 april blue colour one.Perfect for city ride and touring also bit of off-roading.Much comfortable in all road sometimes a bit stiff the front one.If you have the 2020 edition this complain also not there.I use to get descent mileage about 30 to 35 and in city 28 kmpl.Perfect touring bike with the affordable price and a power cruiser.
Dominar 400 User Reviews
Tvs apache rr 310 is just amazing it looks like ducati and gives a big bike feel.It gives great seating positions and suspension.It has good pickup and nice breaking and abs system.If you like long ride so this is the best bike for you.Its maintenance cost is not so much high.

Hemant Kumar1

few weeks ago

It is a very good motorcycle. Not beginner friendly. One who have exoerience with 150cc /200cc can handle RR310. Slipper clutch and dual channel ABS are nice features. It is running on BMW engine.

Amazing bike with great look and power. I have done 800KM as of now and feel too sporty on this bike. this bike has many great features. really worth every single penny. go for it

Abhishek Sharma

few weeks ago

RR 310 was my first bike and so far I am simply loving it for it's sheer looks, comfort, features and performance. TVS is also providing exceptional support to their customers.

It is an amazing motorcycle with a lot of pros working in its favor. it comes with great components and that's results in phenomenal performance.

Abhiram Kariyadath

few weeks ago
Apache RR 310 User Reviews
Images of TVS Apache RR 310,Bajaj Dominar 400