Revolt RV400 User Reviews
4.1/5
Based on 1094 rating & 1030 reviews
Review your vehicle & win ₹ 1000
Performance

Comfort

Features & Styling

Do you own a Car or a Bike?
Interact with community
Become a Top Contributor
Helpful Reviews of RV400
Load More Reviews
Problems in RV400

Seriously this is the worst
Seriously this is the worst ev ever in terms of customer service and business ethics there is not even one feature available as they promise uscustomer service is worst in revolt not even one person responds properly not even the customer service or the showroom peoplethey give only fake promises1st of all the waiting period told by them was 45days and they made us wait for almost hundred days and then the company claims that it gives 150 km range which is the biggest lie from the companythis ev bike gives only 60-70 km no matter how you ride it you can ride this bike in only 1st mode or use all the modes respectively when needed it will not give range more than 70 percent the avg battery consumption which i personally calculated on my bike was 1.3-1.4 percentage of battery for one km worst ev you will find if you see towards it's ethics the build quality is worst compared to it's prize it is like some small kid's toy the mobile app is not working properlyi can only change the song using the mobile app and there is no other feature available in it worst app ever nothing works in it not even the customer care reply when in emergencyit is really not worth the moneythe only advantage you will get this over a petrol bike is the price of electricity is cheaper than petrol that's it nothing more than that else everything is a draw back if you ride this bike over 10km then you are sure to get a back pain without a doubt because it's seat worst in terms of comfort while riding also recommendation at last: don't buy this ev not worth the money, If you buy this then you will only be disappointed more you can go for any other ev than buying this this is totally not worth the money you spend.
9
Reply

Revolt motors is a fraud company.They provided booking to me in december 2021 at navi mumbai hub and promised delivery by march-april 2022.All questions regarding booking to their customer support were redirected to say my delivery date is not yet near so dealership will contact you near delivery date.After delivery date was past, Upon contact with revolt motors, Customer service agents finally admitted they have no dealership operating in navi mumbai and my booking is indefinitely delayed.They keep lying repeatedly asking me to wait few more days.I contacted revolt motors to change my booking from non existent navi mumbai hub to actual mumbai hub in andheri which is 45 minutes from where i live.Revolt motors failed to transfer the booking to mumbai hub despite my offer to pay for the bike in full without financing.The mumbai hub has a telephone number that is always switched off.Mumbai hub offered to pursue my booking if i pay them in advance in full and then wait for them to deliver me my bike.However revolt motors customer service representatives stated motorcycle will not be issued unless they transfer the hub for my booking and then failed to do the hub transfer.I urge everyone to recognize this company may be pulling a scam by taking peoples booking amounts and delivering nothing.I tried to cancel my booking online and have been directed to contact navi mumbai dealer for cancellation- a dealer that does not exist - a fact revolt motors is well aware of, Yet continues to provide bookings and references to non existent location.
Kishore's RV400 gives mileage of 100 kmpl
12
Reply

Hii mari ye bike drime bike
Hii mari ye bike drime bike che pan mare a bike joti che pan mari pahi mara papa ni pahe atala paysh nati ke ami a bike par chesh kari saki mari didi ne cheneda mokel vama papa ye 12 lake rupiya vaya gaya atali ami a bike mathi laysha kata hu daroj revolt rv 400 hu darog hu bike ne jov chu ke kayre mari pahe a bike av che pan ami a bike acid kari sakata nithi ane hu pan mara papa ne pan forsh mathi kar to ke mane a bike lay do hu mara papa ni kari thiti aevi che ke mara papa gu no kay saru ke mane bike lay do mare joti che hu no kay saku mare kay rek school kan holiday rakh vi pa deari pahe gadi nati ne atale hu pan mara papa ni problem sama ji saku saru all of you havi a nice day and (jay swaminarayan) bye.
0
Reply

Revolt bike is good, But service part is very worst, Actual fact is i brought the bike on 12th may 2022, During bike delevry there asked me to use stabilizer for charger, As part their instruction i used stabaliser, Though the charger failed with in 10 days, I have complaint service person responded and took back the charger but for replacement they ask me to wait for 20 days, It's not more than 20 days but still i call them now also they ask for another 20 days, Even they are not bother to give back up charger, They are very careless.Please think before buying the bike, Coming to mileage part it gives only 80% of the assured mileage I use 60kmph i get only 65-70.
Shashi's RV400 gives mileage of 65 kmpl
2
Reply

Rahul

| 4 months ago
Not good bike this worst bike and do not purchase my personal opinions
Load More Reviews
Best User Experiences with RV400
Load More Reviews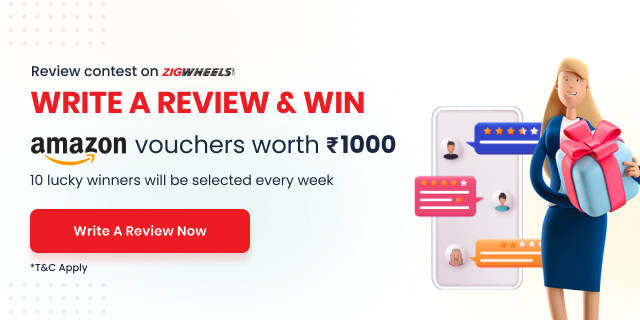 ×

Ask your question from RV400 owners and experts
Your Question should contain at least 5 characters
Submit
Cancel
2 Other Things You Might Want To Do
User Reviews of RV400 Competitors
Revolt RV400 Expert Reviews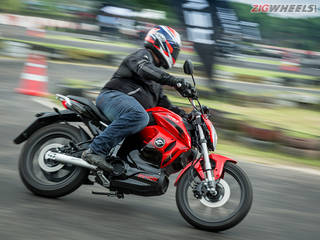 Can India's first electric motorcycle, the RV 400, convince us to ditch our petrol bikes and go green?
Aug 28, 2019
|