Hero XPulse 200 vs Royal Enfield Himalayan: Comparison Review
---
Can the XPulse be a worthy alternative to the Himalayan as an off-roader? Or should you still spend that much extra on the latter?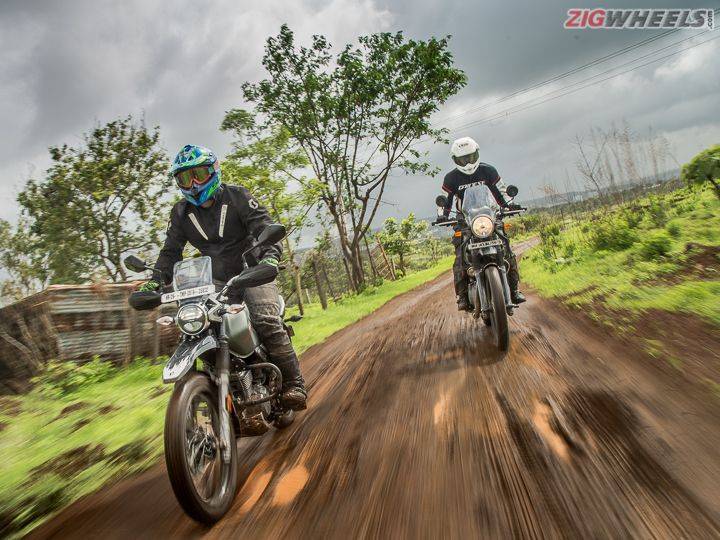 Get latest updates on
the automobile community
Despite the booming adventure scene in the country, there are fairly limited options in the small capacity segment. Up until a few months ago, the most affordable motorcycle that one could lay their hands on was the Royal Enfield Himalayan, which has faced troubles in its initial days and still is surrounded by a cloud of cynicism despite the new bike overcoming those woes.
If you were not too fussy about purchasing a brand new product, then you can still get your hands on a Hero Impulse, one of the early bird off-roaders that found its glory posthumously, in the second-hand market. Known for being featherweight and super refined, the Impulse was definitely a go-anywhere kind of a motorcycle. The small motor with limited drive held back its capabilities though. After years of waiting, Hero has tried to rectify this with the XPulse 200, which is bringing in that little bit more drive that we longed for.
Naturally, the question arises - should you now consider the XPulse 200 to handle your off-road needs or does the Himalayan still deserve your hard-earned money?

Torque matters
It is a no-brainer that the smaller 199.6cc motor on the XPulse 200 would not have similar driving capabilities as the Himalayan's 410 LS powertrain. Both engines are of the single-cylinder fuel-injection type and attached to five-speed gearboxes. But, how do they behave off the road?
| | | |
| --- | --- | --- |
| | Hero XPulse 200 | Royal Enfield Himalayan |
| Specs | 199.6cc single-cylinder air-cooled 2-valve SOHC | 411cc single cylinder air-cooled (with oil-cooling) SOHC |
| Bore x Stroke | 66.5 mm x 57.5 mm | 78 mm x 86 mm |
| Power | 18.4PS @ 8,000rpm | 24.83PS @ 6,500rpm |
| Torque | 17.1Nm @ 6,500rpm | 32Nm @ 4250 - 4500rpm |

The motor's inherent long-stroke build has allowed Enfield to tune it to produce dollops of torque low-down. It is an off-roader's delight then as there is just so much of drive available to get you out of sticky spots. Whereas on the XPulse, you do need to wring the throttle to get it going. Its low-end performance is not as impressive as the Himalayan with the chunk of drive available at 4500-6500rpm. And when it finally gets going, it runs out of steam fairly quickly.

Similar under the skin
The biggest change from the Impulse to the XPulse has to be the foundation. The Impulse was light but softly sprung, which was not ideal at all times. Especially with a heavier rider on board, the suspension would bottom out. That is not the case on the XPulse. In fact, on paper, the XPulse is almost as capable as the Himalayan.
Hero XPulse 200

Royal Enfield Himalayan

Chassis

Diamond-type frame

Duplex split cradle

Front suspension

37mm forward offset axle telescopic hydraulic fork (190mm travel)

41mm telescopic forks (200mm travel)

Rear suspension

Gas charged monoshock (170mm travel)

Monoshock with linkage (180mm travel)

Wheel sizes

Front: 90/90-21

Rear: 120/80-18

Front: 90/90-21

Rear: 120/90-17

Brakes

Front: 276mm petal disc, dual-piston caliper

Rear: 220mm petal disc, single-piston caliper

Front: 300mm disc, dual-piston caliper

Rear: 240mm disc, single-piston caliper
The spec sheet might show a close comparison, but there is more to it than meets the eye. For instance, even though the beefy suspension on the Himalyan might just have 10mm more travel at either end, it offers a more supple riding experience, soaking in everything in its path with grace.

Take on the same obstacle course astride the XPulse and you find that it is set up a bit on the firmer side. Its quick rebound keeps you active on your feet while trail riding, with a few bumps felt along the way.
Our test Himalayan did not have ABS and we were happy to lock the rear wheel, but it does so without any fair warning - kind of unnerving when off-road. Sadly, you will not be able to do the same on the new Himalayan which comes with non-switchable dual-channel ABS as standard. In that context, the single-channel ABS system on the XPulse 200 would allow you to stamp on the rear brake in case you do need to lock the rear wheel. You can dial in the correct amount of input on the XPulse with positive feedback.

Smile for the rocky patch ahead!
| | | |
| --- | --- | --- |
| | Hero XPulse 200 | Royal Enfield Himalayan |
| Saddle height | 823mm | 800mm |
| Ground clearance | 200mm | 200mm |
| Kerb weight | 154kg | 194kg |
| Wheelbase | 1410mm | 1465mm |
Excess flab is a cause for concern for the Himalayan. While the driving force might be enough to get you through most sticky situations, you would need to have arms of steel to lift the bike back up in case it tips over. Mid-capacity adventure bikes like the Triumph Tiger 800 and the BMW F 850 GS weigh 35kg more than the Himalayan. It does mask its weight quite nicely, but it is still not as easy to manoeuvre through a rock and a hard place as the XPulse.
Being 40 kilos lighter than the Himalayan has its perks - the XPulse is easy to lift up when you fall over. Muscular forearms are no prerequisites here either. It manages to dart past any obstacle easily with ample leverage to steer clear of danger. The shorter wheelbase also helps. When the front wheel does deflect over an obstacle, the XPulse regains composure quicker, with no form of wrestling with the machine involved, like you would on the Himalayan.

Standard crash protection is minimal on both motorcycles. A metal bash plate is common, but the XPulse also gives you basic knuckle protectors and a small engine guard. Royal Enfield, however, will sell you a braced handlebar, knuckle protectors and large engine guards as accessories.
Although it is a close call, I prefer the ergos on the Himalayan. A lower seat height with taller 'bars gives you the feeling of being in the bike rather than on it, like the XPulse. The XPulse is a bit more street-friendly in this department. The extra 23mm of saddle height does make a difference off-road and I, for one, could do with a slightly higher handlebar. Even when gripping the bike, I was more in control with the Himalayan's 15-litre fuel tank which has a slim contour. Plus, the footpegs are particularly high, which does put you in a rather knees-up position. While the pegs won't latch on to obstacles (like it does sometimes on the Himalayan), you can't get your feet down from the pegs quickly.

Confidence is further boosted off-road on the Enfield, thanks to a wider rear tyre and a well-balanced chassis. Taking sharp turns is easier with a smaller turning radius. Both Hero and Enfield have shied away from giving rake/trail figures, but we believe this characteristic has got to do more with the Himalayan's larger lock-to-lock angles than the rake.
Then which one should you pick for your weekend thrills? If it is a technical trail, full of obstacles, the XPulse 200 would have the edge just for the fact that it is light and properly set up. But if you do find yourself in a situation where you can steamroll through the off-roading bits, you would appreciate the extra drive available on the Himalayan.

Heading back into civilisation
For those of you who were expecting the XPulse 200 to be a do-it-all kind of a motorcycle, you will be disappointed. During our first ride, we did mention the motor's shortcomings limiting the motorcycle's touring credentials and this became apparent during our road test too.
| | | |
| --- | --- | --- |
| | Hero XPulse 200 | Royal Enfield Himalayan |
| Highway fuel efficiency | 42.75kmpl | 37.8kmpl |
| City fuel efficiency | 46.40kmpl | 36.26kmpl |
| Fuel tank | 13 litres | 15 litres |

In our tests, the XPulse 200 might have delivered better fuel efficiency, but when it comes to range, it is the Himalayan which has a slight edge. However, these figures are attainable only during ideal riding situations. When ridden spiritedly, we are sure the Himalayan would prove to be more frugal than the XPulse. The small capacity motor on the XPulse feels strained beyond 85kmph. The Himalayan does a hundred, but struggles to go much faster than that.
| | | |
| --- | --- | --- |
| | Hero XPulse 200 | Royal Enfield Himalayan |
| 0-60kmph | 5.13 seconds | 4.33 seconds |
| 0-100kmph | 16.6 seconds | 11.69 seconds |
| 30-70kmph in 3rd gear | 6.49 seconds | 5.40 seconds |
| 40-80kmph in 4th gear | 8.24 seconds | 6.71 seconds |
The obvious power and torque advantage do help the Himalayan in the city, in certain regards. Acceleration figures tip the scales in the Enfield's favour, but it is not that simple. The large single tends to lug at low speeds, forcing you to stay in lower gears. When in a higher gear, you will not be able to just twist the throttle and shoot ahead, something which is possible on the XPulse. With its zippy characteristics and motocross-ish ergos, it feels like a proper light city bike. In urban conditions, the XPulse returns higher fuel efficiency by a significant margin too.
| | | |
| --- | --- | --- |
| | Hero XPulse 200 | Royal Enfield Himalayan |
| 80-0kmph | 45.20m | 36.14m |
| 60-0kmph | 25m | 20.74m |

The braking superiority of the Enfield is apparent on tarmac. The figures above are of the ABS version of the Himalayan that we tested earlier and they are quite surprising. The XPulse takes 9m (equivalent of two Maruti Suzuki Ciaz lengths) more to come to halt from 80kmph and 5m (as long as a Land Rover Discovery) more in the same test from 60kmph.

Save or spend?
The Impulse was never a do-it-all kind of a motorcycle and neither is the XPulse 200. It does have a small edge over the Impulse in every department, making it a boon for budding off-road enthusiasts in India. If your primary intentions are to overcome your fear of dirt, then the XPulse does prove to be a worthy learner's motorcycle. Zipping through city traffic is effortless and it is competitively priced too. At Rs 1.05 lakh (ex-showroom Delhi), it is a whole Rs 79,000 cheaper than the Himalayan. This money saved can be used for nifty upgrades such as handlebar risers and even some great dirt-riding gear.
However, if you want a do-it-all motorcycle, you should spend that extra Rs 79,000 and pick up the Himalayan. Tackling daily hustle-bustle? Can do. Ride down to Goa? Check. Overcome the gnarliest terrain that the Himalayas have to offer? Gladly. Royal Enfield has a host of aftermarket accessories to choose from as well, something which is still amiss on the XPulse. It still has its flaws and doesn't feel as complete a motorcycle as we would've liked, but it does offer some things extra over the XPulse. And that can make it worth it to some.
Hero XPulse 200 Video Review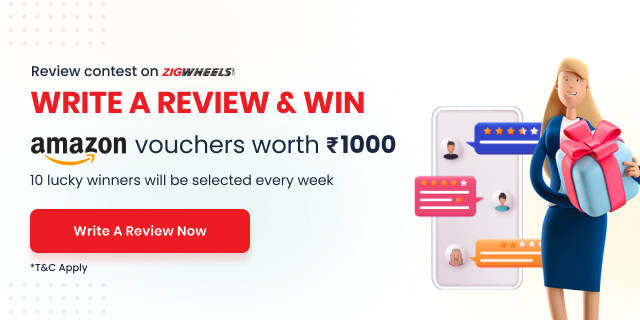 Bikes Similar to XPulse 200
See what our community has to say!
NEW
India's largest automotive community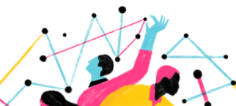 3 Other Things You Might Want To Do