Hero XPulse 200 - First Ride Review
---
Is the XPulse 200 the perfect evolution of the Impulse we were hoping for?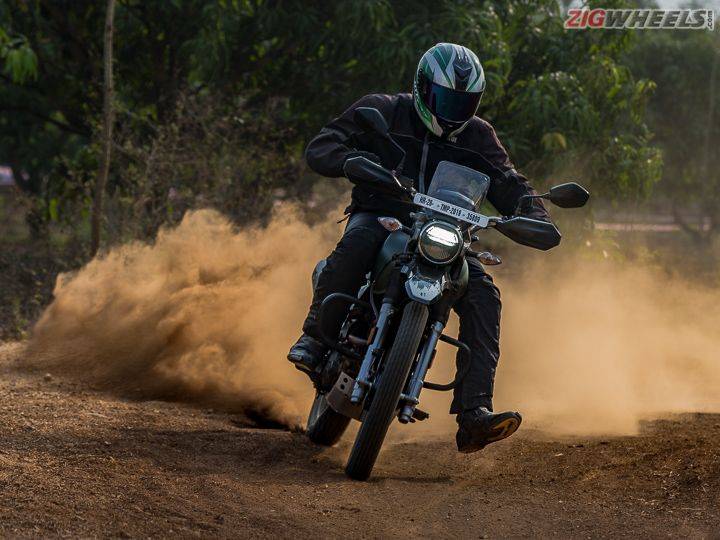 When Hero pulled the plug on the Impulse in 2017, it was a heartbreak moment for a lot of enthusiasts in India. It had never been the rage, predominantly because its Unicorn-sourced motor was low on grunt, but the Impulse brought us hope. It was a silver lining in a world rapidly moving towards full-faired machines, a reminder that the only motorcycle we really need on our kind of roads, is one with that sort of stance. But, of course, the then-newly-formed Hero MotoCorp had made a brave enough attempt to venture into this historically unprofitable space - anyone remember the Bajaj SX Enduro? - and with sales down to non-existent, Hero decided to let the Impulse go. It was also decided, well before that decision was made, to replace it with a bigger, better motorcycle - the XPulse 200.
X equals to?

The Xpulse 200, I must declare at the onset, is a notch above the Impulse rather than being a revolutionary new motorcycle. That the Impulse was a terrific base to start from should keep you still reading, and Hero did well to identify what the audiences really wanted - more power. Its 199.6cc, single-cylinder, 2-valve, SOHC motor is borrowed from the Xtreme 200R and is available with both a carburettor and fuel injection at present.

This motor produces 18.4PS, which is still not a lot, but then the XPulse 200 was never designed to be a dominant, decimating machine and so, in the interest of being beginner-friendly, this output figure seems apt. Hero also kept spec sheet superiority in mind, going on to equip the XPulse with LED lights all around, a fully digital instrument cluster, turn-by-turn navigation enabled by Bluetooth and accessible via an app, and the now-compulsory ABS, which is a single-channel unit and cannot be disengaged.
A detailed look

The shade of olive green the XPulse allotted to us is wearing isn't very flattering - the white and red are stunning and look bigger, somehow - but I can't hold back. From a distance, the design language is exactly like that of the Impulse - easygoing, almost laidback, but ready for frolicking in the dirt - but a closer inspection reveals the two bikes, separated by eight years, sharing nothing in common. The round LED headlight is very neo-retro (it's not a very good performer, we discovered) and the twin fenders up front do their bit to enhance the XPulse's rugged styling and off-road functionality.

Except for some details such as the joints on the otherwise gracefully routed exhaust unit and a few welds on the frame attachments, the XPulse is decently finished and its purposeful stance surely gets you dreaming of adventurous Sunday mornings quite effortlessly. The slim and tall stance is amplified by the 21-/18-inch wire spoke wheels which wear off-road-biased Ceat Gripp rubber. And its knuckle guards, an ample aluminium bash plate, serrated footpegs with removable rubber tops and a slim, long seat paints a promising picture of how thrilling your weekends are going to be.

Of wants and needs

Now, while Hero did identify what people wanted, it hasn't exactly pandered. Sure, 18.4PS is a 5PS increment over the Impulse, but the XPulse, at 154 kg, is also heavier by 20 kg. This means that the actual performance advantage, if any, cannot possibly be as stark as you and I would have liked. And it isn't. Within a minute of having swung a leg over the XPulse, I tried to find an answer to the question we all ask quite frequently these days - can it cruise at 100kmph? No, it can't. Read on if you think life exists below 100kmph as well, though.

Still reading? Awesome, because the XPulse is quite energetic off the line. In the dash up to 60kmph, the XPulse is responsive and confident, and the smooth-shifting 5-speed gearbox makes low-speed riding quite a breeze. It certainly has a stronger surge in terms of initial acceleration over the Impulse, and this certainly comes through noticeably when you hit the trails. There's enough power on tap to get the tail-end to step out a fair bit and while it can tackle most obstacles with ease, it hasn't lost an iota of the friendly approachability the Impulse was so loved for. This is important because the XPulse is, according to Hero, the first step into the magical world of dirt riding. May I dare assume there's going to be a more substantial, second step as well?

There'd better be, because the XPulse, beyond 80kmph, has very little to offer in terms of pep. Sure, the really persistent amongst you can get the fully-digital dash to display slightly upwards of 120kmph, but doing so demands a lot of room. A small hurdle in momentum, such as an errant road user, will require you to slog all over again to get to, well, interesting speeds. Even at my optimistic best, I do not picture myself doing over 100km down the highway at a stretch, and that's because I did attempt such a thing as part of the first ride itinerary. It isn't my best memory of the XPulse.
Off with it

What is my best memory of the XPulse is the time we spent off the road. Just like the Impulse, the XPulse, too, makes you look like a riding hero. Being compact, with great ergonomics and overall leverage, and being far from intimidatingly powerful, the XPulse is easy to absolutely thrash off the road, even if your basics are half-baked or rusty (mine are both, oddly enough). As part of its evolution over the Impulse, the XPulse fares better in terms of accessibility: the lower 824mm seat height favours shorter riders and those of you around 5'10" tall can get both your feet flat on the ground.

The ground clearance has also plunged (compared to the Impulse's 245mm), to 220mm, but it still is a respectable figure (Himalayan offers the same) and affects very little in the course of mild off-roading. What you will notice if you currently own an Impulse and choose to upgrade is the added weight, which makes pushing it a bit harder - and there isn't all that much for you to unbolt either.

However, exactly two minutes of off-road time in the XPulse's saddle makes you forget all its shortcomings. This motorcycle is designed to be a toy, a seemingly indestructible one at that. Not only is it agile and responsive, it also feels more confident, thanks to the larger, 21-inch front wheel, as opposed to the Impulse's 19-inch wheel, and the better leverage from the handlebar. The Ceat Gripp tyres work very well over dry off-road conditions and offer decent grip on tarmac as well, but a ride in wet conditions may not be as confidence-inspiring. Crucially, though, the XPulse also feels tougher, especially at the front end, thanks to the substantial telescopic forks, apart from its overall engineering.

Despite being rather uncouth with it over the course of a demanding dirt trail, the XPulse emerged intact, with no damage to show for it. Apart from the single-downtube chassis' inherent agility, what contributes to the XPulse's energetic off-road strides is the suspension setup. It does come across as a bit firm at low speeds, but what it can do off-road makes it seem like a fair trade-off. Both the 37mm telescopic forks and the 10-step preload-adjustable gas-charged monoshock absorb undulations admirably.

Even after repeated jumps, the XPulse emerged intact and unshaken - as it should, of course - making it clear that, in terms of focus and intent, Hero hasn't made any compromises. Also deserving mention are the brakes, with the discs at both ends providing a good balance of bite and progression to suit their road and off-road responsibilities, and the single-channel ABS adding confidence while being unintrusive.
Who should buy one?

If riding off-road is what you live for but find the existing starting points too expensive and/or impractical and intimidating, the XPulse is just the bike you've been waiting for. It's got all the basic goodies and inherent qualities to make for a cheerful, encouraging trail hunter and it's not a heartachingly expensive motorcycle to damage either. If, however, you were hoping for a better all-rounder than the Impulse, the XPulse won't impress you hugely because it still isn't high on excitement and it certainly can't fulfil your long-distance dreams with aplomb. Existing Impulse owners needn't necessarily flock with urgency to the nearest Hero dealership, because a small improvisation of your existing motorcycle will reap similar results, if not better.

However, to those looking to buy off-the-shelf, the nearest alternative will cost you twice as much and from that perspective, the XPulse 200 is largely very good news. At Rs 97,000 for the carbed version and Rs 1.05 lakh for the fuel-injected version, the XPulse spells good value for money and, as long as you have (or intend to have) another motorcycle to give you your high-speed thrills, it's something that will keep you entertained until Hero, or someone else, decides to come up with the next significant step-up.
More on Hero XPulse 200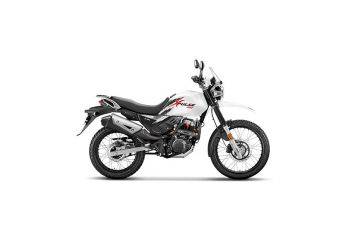 Rs. 98,500 Onwards
Ex-showroom, Delhi
View Booking Offer
View On Road Price
Add Your Comments

Hero XPulse 200 Video Review
Hero XPulse 200 Alternatives