Rolls Royce Cullinan vs Bentley Bentayga: Battle Of Luxury SUVs
by Niraj
May 30, 2018
Views : 13513
---
What happens when two of the most luxurious SUVs in the world go head to head? We find out with the help of a spec comparo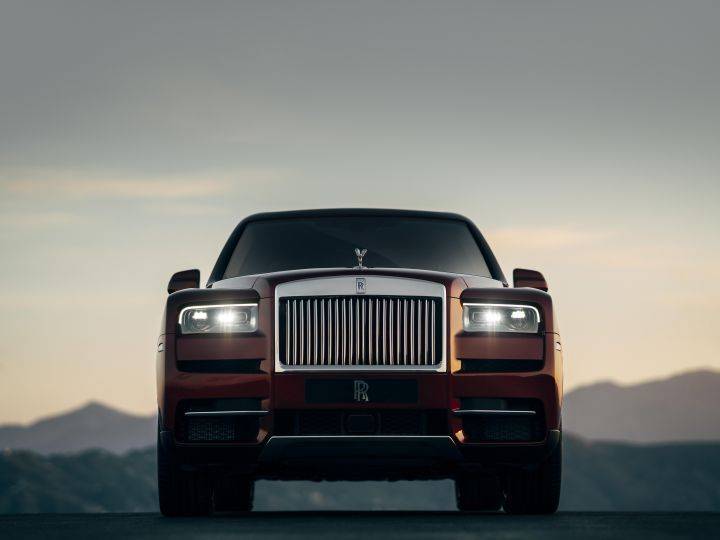 After years and years of resistance, Rolls-Royce finally decided to join the rest and launch its very own people hauler. Lot of us believed Rolls-Royce, a company famed for their regal on-road luxury saloons, will never build a robust off-roader. But they did, and it's everything we hoped for - big, tall and hella glamorous. The Cullinan is the luxury car marque's answer to the Bentley Bentayga and Lamborghini Urus.

This also means the Bentley Bentayga is no longer the lone uber-luxurious SUV in the segment, and this raises a very important question - which of these brutes would you rather have? So if you come across a pot of gold one day and are willing to spend lavishly on a new ride, here's something that ought to make your decision easier.
Dimensions
The Rolls-Royce Cullinan is big, bigger than the Bentley Bentayga in fact! Rolls-Royce calls the Cullinan "the first 'three-box' offer in the SUV segment", what this means is it houses a glass partition which separates the luggage compartment, thus allowing the cabin to be insulated in terms of noise when the tailgate is open.

The Cullinan is also longer (at 5341mm) than the Bentley, and packs a longer wheelbase (3302mm) and a taller stance (1835mm), making it as spacious as a luxurious cabin by the lake. But, it's an SUV at the end of the day and it stays true to its form by offering 560 litres of space. You can even expand it to 600 litres with the parcel shelf removed, or to a whopping 1930 litres by folding the rear seats, to store your expensive Gucci and Prada bags.

Unlike the Cullinan which opts for a boxy layout, the Bentley sports a much sportier roofline. This means you don't get as much as space as you'd in the Cullinan. Comparatively, the Bentley Bentayga boasts of much humbler dimensions (it's 5140mm long, 1998mm wide and 1742mm tall). At 430 litres, the Bentley also has a smaller boot when compared to the Rolls Royce.
Engine
While the Rolls-Royce packs a very potent 6.75-litre twin-turbo V12 engine which produces 571PS of power at 5,000rpm and a mammoth 850Nm of torque at just 1600rpm, it is the Bentley which definitely packs the meatiest punch with 608PS and 813Nm!

This helps the 3.2-tonne SUV propel from 0-100kmph in just 4.1 seconds, with a top speed of 301kmph. The Bentley is also offered with a V8 petrol engine that churns out 550PS of power and 770Nm of torque. The V8 tops out at 290kmph.
Features
Take a look inside the Cullinan and you'll mistake it for a luxury five-star penthouse. For starters, the SUV is offered in two rear configurations - lounge seats or individual seats. With lounge seats, you'll get a bench-like configuration, with ample space for three passengers at the rear. With the individual seats, however, you get a fixed rear centre console which houses a drinks cabinet, Rolls-Royce-branded whisky glasses, champagne flutes and even a refrigerator.

Other features include the latest generation of Rolls Royce's digital instrument cluster, a touchscreen centre console and wireless chargers for your smartphones. If you do decide to take this really expensive machine *sighs* off-road, there is an 'Off-Road' button that sets up the SUV to do just that. Additionally, you also get buttons for the hill descent control and height adjustment for the air suspension.

On the inside, the Bentley gets a carbon fibre finish on the dashboard and doors. Bentley being quintessentially British, you also get a wood-and-hide steering wheel and a cricket-ball leather upholstery. It also packs an 8-inch touchscreen infotainment system, which comes with in-built navigation, a 60GB hard drive and support for up to 30 languages. The rear passengers get a 10.2-inch Android device with WiFi, 4G and Bluetooth connectivity options. In terms of features, you get Bentley Dynamic Drive, multi-mode air suspension, park assist, adaptive cruise control, hill descent control and more!
Conclusion
Compare sizes and it's clear that the Rolls-Royce is clearly the more spacious of the two. Not only does it stretch out longer than the Bentayga but it also offers a more superior trunk space. However, if it's more power on tap you're looking for, the Bentley is your answer. The Bentley manages to extract more power out of its engine while being more affordable as well!

Bentley offers the top-shelf W12 Bentayga for Rs 3.85 crore (ex-showroom). While the Cullinan is scheduled for a launch next year. We expect it to fetch an asking price of Rs 5 crore (ex-showroom). Both are interesting buys, but if we had a gun to our head and a generous trust fund, we'd opt for the Bentley.
More on Rolls Royce Cullinan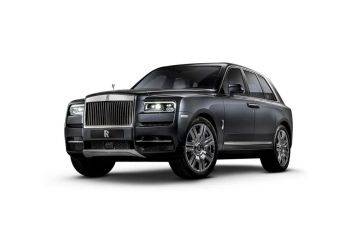 Rs. 6.95 Crore Onwards
Ex-showroom, Delhi
See what our community has to say!
NEW
India's largest automotive community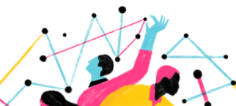 4 Offers Available