Speed-Sensitive Cornering Lights On A Motorcycle? Yep, The Future Is Here
by Gaurav
Jan 15, 2021
Views : 4714
---
These adaptive cornering lights from Indian Motorcycles adjust themselves according to the speed of the bike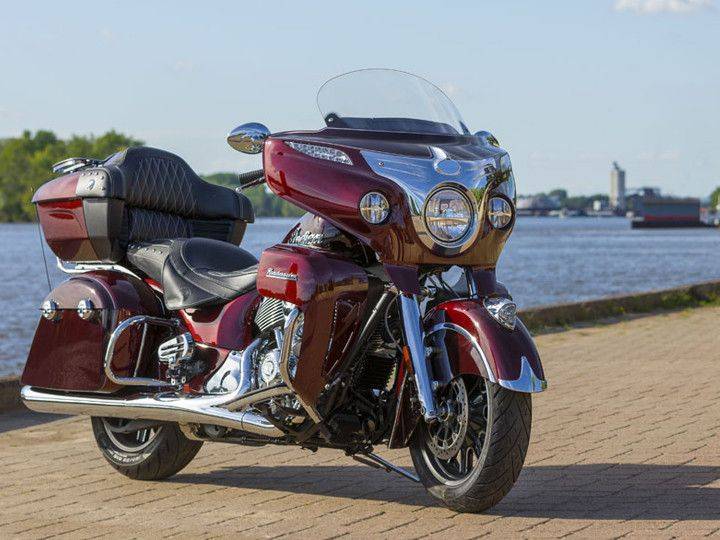 The concept of cornering lights on motorcycles isn't something exactly new. But the current systems on KTMs, BMWs, and even Yamahas are pretty straightforward. Indian Motorcycles have stepped things up a notch by filing patents for a complex lighting system that adapts to the speed of the bike. The leaked patent images showcase the Indian Roadmaster equipped with the system for starters. However, we believe Indian Motorcycles could equip the system of any of its bikes.

The basic idea is the same as regular cornering headlights -- a set of LEDs dedicated to light up dimly lit corners when you lean the bike over. Having the ability to look around corners enables riders to look out for oncoming traffic or impediments and manoeuvre the bike safely. Pretty straightforward stuff, this.

But Indian's adaptive cornering lights is where the magic lies. The width of the beam is adjusted according to how fast or slow the bike is going. For example, if you're riding around the city between 30-50kmph, the throw and spread of the beam will be right in front of the bike, almost blanket-like, covering a larger portion of the road.

But as the speed increases, so does the need to think and make decisions faster. Indian' speed-sensitive light simply turns on or off certain LEDs within the headlight to focus on the road ahead of you. Essentially, the throw of the beam is tighter and more focused, thus illuminating a larger portion of the road ahead of you.
According to the patent, the reach of the beam at 90kmph will be three times more than that at 30kmph. Also at 30kmph, the spread of the beam is twice as wide compared to the spread at 90kmph. This feature will surely pave the way for new lighting systems in the future and make motorcycles a lot safer. Speaking of safety, the 2021 KTM 390 Duke is expected to come with radar cruise control. Here's how it works.
See what our community has to say!
NEW
India's largest automotive community