In Conversation With Tarun Mehta: Ather's Insights And Future Plans Revealed
---
Tarun believes that competition will only improve competency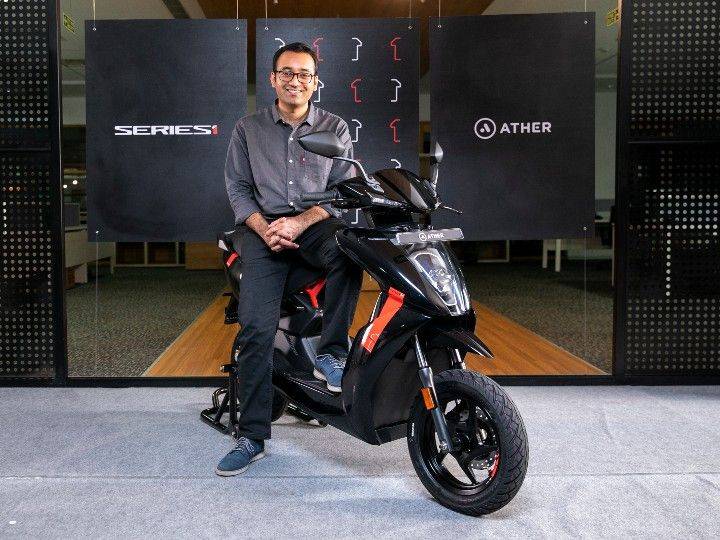 Ather Energy set an incredibly high benchmark in the electric segment when it debuted with the 450 back in 2018. After the subsequent product development (read Ather 450X), the brand is now setting its sights on improving its outreach to several parts of India. With that in mind, it has moved its manufacturing operations to a brand new, bigger plant in Hosur, Tamil Nadu. We caught up with Ather Energy's CEO and co-founder Tarun Mehta for an update on what the brand has been up to.
Why a plant in Hosur?

"Honestly, the biggest factor for us at this stage would be the driving distance (from Ather's Bangalore HQ to the plant) more than anything else," said Tarun. He explained that it is now easier for employees to reach the plant on time. Another reason was that some of its suppliers were already in Hosur, and the assemblers building small components for Ather could shift to Hosur quickly.
Scope of expansion

Tarun said there's an additional area of about 2.5-2.6 lakh square feet (available within the industrial estate) that would be used as part of Phase 2 of expansion. Once the existing area (of 1.23 lakh square feet) is fully utilised, it would expand further, bringing the total area to almost four lakh square feet. This is likely to happen in around two years.
'Together Electric' programme

Tarun revealed that Ather will partner up with other companies under this programme to create custom programmes for employees to buy an Ather at a discounted price. If sufficient employees go the electric route, Ather could set up free charging stations at the office premises.
Ather began to work on the programme last year, but it had to be put on the back burner due to the pandemic. "But hopefully, in the next six months, this will again pick up pace," said Tarun. He hopes the programme would start showing results by the end of this year.
It is worth noting that this initiative cannot be categorised under institutional sales, considering scooters are not sold to the companies but directly to the employees. Ather is currently not planning to get into institutional sales.
A healthy footfall

Tarun said, "We only have four [sic] experience centres that are open right now… despite that, we're getting close to 7,000 test ride bookings and over 10,000 enquiries every week." As the brand moves to 27 cities and sales efforts pick up, it is expected to reach almost 100,000 test rides a month.
Striving for backward compatibility

Tarun mentioned that Ather would ideally want to have a backwards-compatible battery, but committing to it soon would be challenging. That's because this is dependent on how the technology evolves. "Imagine if cells that look like this glass are the cells that get us to 120km," Tarun explained, holding up a regular glass of water. "How do I package these cells into a battery pack in your vehicle with small cylindrical cells? It may just need a differently shaped battery pack." However, Ather does have the intention to introduce backwards-compatibility if necessary.
Ather 450 was 3G-compatible, whereas the 450X was upgraded to 4G. Soon, Ather 450 owners would be able to upgrade to 4G too. "We are going live with the upgrade programme, where our existing customers can buy a 4G-dongle and install it in their existing (Ather) 450, and that will upgrade the connectivity to 4G." Bookings will open soon, and the dongle will be available in a few weeks. It will be priced at Rs 2,500.
Ather's stand in the current EV space

Tarun said the Indian electric two-wheeler market size before Covid-19 was around 1.2-1.3 lakh EVs per annum. But these are mostly electric two-wheelers that don't require a license to ride. "I think long term, so the customer for EVs is really the customer for a regular two-wheeler. I think there is a complete trade-off that has to happen, and for that, you need better products."
After the launch of the Bajaj Chetak electric scooter and the TVS iQube Electric, and Ola's recent announcement of setting up a large scooter manufacturing plant in India, Tarun believes that "it's with these vehicles that the market finally starts changing." He also feels that competition actually helps in the greater scheme of things. He explained, "As the competition comes in, especially in the same category, it expands the supply-chain massively… we were able to, over multiple years, finally move our motor manufacturing partner from a European facility to here in India." He mentioned that over the last one year, suppliers have been willing to cater to the EV segment, thanks to the new players entering. "This does not happen in a one-person industry," said Tarun.
Plans for the export markets?

"Not in the near future. We've looked at export markets, and the product does fit in really well for certain European and Latin American markets. Actually, we came very close to signing up with one international partner at one point, but then the pandemic struck, and after that, we took a call,"
For the time being, Ather wants to stay focussed. "I'm not saying we shouldn't do it; we should do it, but until we've reasonably gotten some stability in the domestic market, international is a distraction for us."
Future outlook

Tarun believes that in the long term, Ather's scooters would become more affordable. "Conventional wisdom would say that this is as premium as it gets, and people can't pay more. And I don't want to increase the price if it doesn't have more value." Tarun thinks going premium would only be justified if Ather provided more customer-centric features. However, the company wants to scale down prices gradually so that its scooters become more accessible.
Tarun stated that the current market share of motorcycles and scooters is split 70-30%. "In the long term, I believe bikes will only have a role to play in 15-20% of the market. Because a bulk of the bike market (customers) today are buying it because bikes are cheaper to buy and run than a petrol scooter. But with electric scooters, that's not the case."
As for Ather's plans for an electric motorcycle, Tarun said, "In the short term, I have not understood the need that an (electric) bike solves; we can't fulfil that, so we've stayed away. At some point, we'd love to do it, we are likely to do it, but it hasn't made sense for us yet.
Create a segment that does not exist

Tarun believes the electric two-wheeler market is still in its nascency. He said that Ather wants to cater to the needs of the customers in its price points first. "I don't want to start cutting features and specifications until there's a reasonable volume on the current products.
"I think the key advantage for Ather would be to open up a new price point and create a new segment that has not existed before. I think that as a start-up, that's our number one opportunity."
With this vision, we hope Ather disrupts the electric segment once again soon. What do you think? Do let us know in the comments below.
More on Ather 450X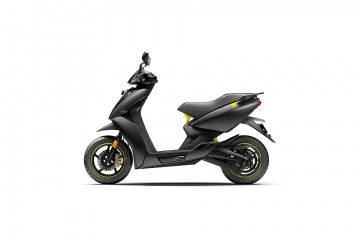 Rs. 1.27 Lakh Onwards
Ex-showroom, Delhi
See what our community has to say!
NEW
India's largest automotive community