Swappable Batteries vs Fast Charging: Pros And Cons Weighed
---
On this year's World EV day, we analyse how swappable battery systems stack up against fast-charging technology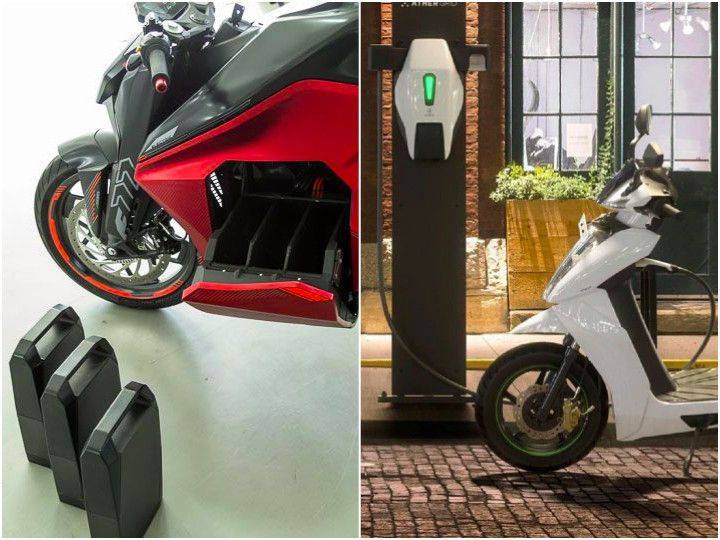 The Indian electric two-wheeler segment has come a long way from being dominated by low-speed lead-acid battery-powered scooters, to becoming a burgeoning space for more powerful, feature-packed, and smart electric two-wheelers. Moreover, the Indian Government's revised FAME II subsidies has been a major catalyst for the faster adoption of EVs. However, while range anxiety, one of the biggest hurdles in going green, seems to have been addressed to a certain extent, the new challenge emerging for potential buyers is charging solutions for their EVs. Current advancement in technology has made two major systems viable for mass adoption: swappable batteries, and fast charging. We analyse how the two stack up against each other.
Swappable Battery Technology:
Pros:

Electric vehicles need quite a lot of time to charge their batteries, so the simplest solution seems to just swap an exhausted battery pack with a fresh one. This massively reduces the down time for an EV to juice up as it takes only a minute or two to change the battery pack, which, theoretically is even faster than the time taken to tank up a petrol-powered vehicle.
This is one of the reasons some manufacturers like Revolt have adopted this in its electric offering, the RV 400. The company has 'Switch Stations' in the cities where it has its presence. Using the 'MyRevolt' app, customers can simply find the nearest swap station and get their batteries replaced. Its founder, Rahul Sharma opines, "Currently, it is battery swapping. Revolt Motors pioneered the battery Switch Stations, to provide our customers with a convenient and hassle-free charging experience, encouraging them to travel long distances without having to worry about charging their batteries. Fast charging is definitely a good option but with the current infrastructure in the country, battery swapping is a more reliable and practical solution. In the future, both will co exist."

Honda has gone one step ahead with the testing of Honda Mobile Power Packs in Japan. This consists of universal batteries that are charged up from renewable resources, which can then be used to power its electric scooters such as the PCX Electric or the Benly-e. The Japanese brand has also teamed up with Yamaha, KTM, and Piaggio to create a standardised swappable battery system for their small-capacity urban-centric electric two-wheelers. You can read all about them here.
Cons:

But things aren't always straightforward, as battery swapping technology comes with its own set of challenges. The chassis of the vehicles that support this feature are complex as they will have to be engineered in a way to ensure effortless swapping. Such sophistication can increase the manufacturing costs of these vehicles. Plus, when you keep swapping out batteries, the aspect of owning the battery that came with the EV you bought becomes questionable at best. This means, buyers may not have control over the charging cycles of these batteries. So even if you started off with a fresh battery with a higher charge capacity, you could end up swapping to an older one with lowered capacity, which means getting accurate range estimations from your EV is going to be difficult.
Moreover, swappable battery infrastructure needs multiple batteries over and above the battery packs that are already powering the compatible EVs. This means they too will also have to be maintained, which takes up additional resources, not to mention the extra financial strain.

In our recent interview with Tarun Mehta, the CEO of Ather Energy, he said, "I'm not super bullish on battery swapping. I think the infrastructure cost and the swapping costs are quite substantial. I think with India as a market, consumers will need to find solutions to charging at home. I do think a vast majority of consumers can comfortably charge at home. I do agree maybe 15-20 percent of the consumers don't have the access to a proper parking spot, but that's still a minority I believe, and it's limited to only a few urban areas."
According to Tarun, for every 100 e-scooters, there will not only have to be 100 battery packs that are sold with the vehicle, but an additional 50 to support them in swap stations. In most likelihood, the cost of those 50 extra battery packs will have to be borne by the customers.
More importantly, Tarun says the batteries are primarily dying because they live out their shelf life. He quotes, "...Because batteries today are dying not because of usage, they're dying because of expiry.... They'll die in six-seven years just because they've reached their complete life, just sitting idle. So, those 150 batteries are still going to die in seven years irrespective. So, those additional 50 battery packs, amounting to almost 15-20 percent of your vehicle cost, have gotten paid by you as a consumer, with a pretty expensive interest rate."
With all these factors in place, swapping makes sense only if batteries are standardised and are shared by several manufacturers. Once standardisation is in the picture, it considerably reduces the logistics strain of setting up a wide network of swap stations. The other place where battery swapping might just be a viable solution is in B2B applications, where a fleet of EVs and their supporting batteries are all owned by a single company. Of course, the advantage of swappable (essentially removable) batteries for most private buyers is that if they don't have a charging point in their parking spot, they can simply remove the battery and take it home for charging.
Fast-charging Solutions:
Pros:

Another way to minimise charging anxiety is to make advanced battery packs that allow fast charging and also set up a fast charging infrastructure (just look at what Tesla has done in California and what they're rolling out across the United States). Ather Energy has embraced this technology right from day one. Ola Electric and Simple Energy will also be adopting this technology in their upcoming electric scooters, the Ola S1/S1 Pro, and Simple One respectively. In fact, Ola Electric plans to set up a massive network of 5,000 charging points in over 100 cities in the first year of its operations. And even though the upcoming Ultraviolette F77's party trick is its three removable batteries, it too will offer a fast-charging option.
Governments in developed nations such as the United States are also hinging on fast-charging infrastructure. The country's 'American Jobs Plan' includes a USD 15 billion investment to establish a network of 5,00,000 charging stations.
Hemant Kabra, founder and MD, BGauss says, "The best possible option in the near future is definitely fast charging. For battery swapping, all companies would need to adopt to battery standardization, which seems to be a long-term goal to achieve. Hence with the current infrastructure and the ongoing developments, fast charging is currently a viable option."
Cons:

The biggest hurdle in adopting fast charging technology is that more often than not the onus of setting up a charging infrastructure falls upon the manufacturer. Well heeled companies such as Ola Electric are capable of setting up a vast network, but newer, smaller players may find it challenging.
Another challenge is the need for a standardised charging system and connector. DC fast-charging systems are usually quicker than AC ones. Some vehicles use a combination of both AC and DC charging via a CCS (Combined Charging System) charging connector. The Ather 450X uses such a system. Interestingly, last month, Ather Energy announced that other EV companies can share its fast-charging connector and its country-wide 200+ fast charging stations. Such initiatives go a long way in faster adoption of EVs.

Since fast charging is all about sending in high amounts of electricity to the battery packs, the thermal management systems will have to be top-notch. Fast charging in a hot ambient environment may not be favourable to the battery packs, especially if they are passively cooled. This may have a negative impact on the battery pack's overall life-cycle. In any case, fast charging, in general, tends to reduce a battery's life quicker than slow charging. So someone who always fast charges their EV might need to replace their battery sooner than someone who only slow charges.
All said and done, electric vehicles are still the most promising alternative to petrol-powered two-wheelers considering where the current level of technology stands. Moreover, they are still green enough to offset a considerable amount of carbon dioxide even if the charging infrastructure is dependent on non-renewable sources. So electric is the way to go, whether you fast charge or battery swap. But do let us know your preferred charging solution be in the comments below.
More on Ather 450X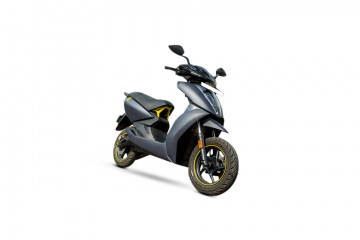 Rs. 1.13 Lakh Onwards
Ex-showroom, Delhi
See what our community has to say!
NEW
India's largest automotive community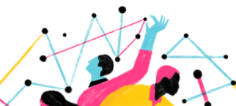 5 Offers Available