Exclusive: Interview With Tarun Mehta: On FAME II Subsidy, Swappable Batteries And More
---
Ather Energy's CEO gives us an interesting perspective on various aspects that will help grow the company as well as the Indian EV industry in general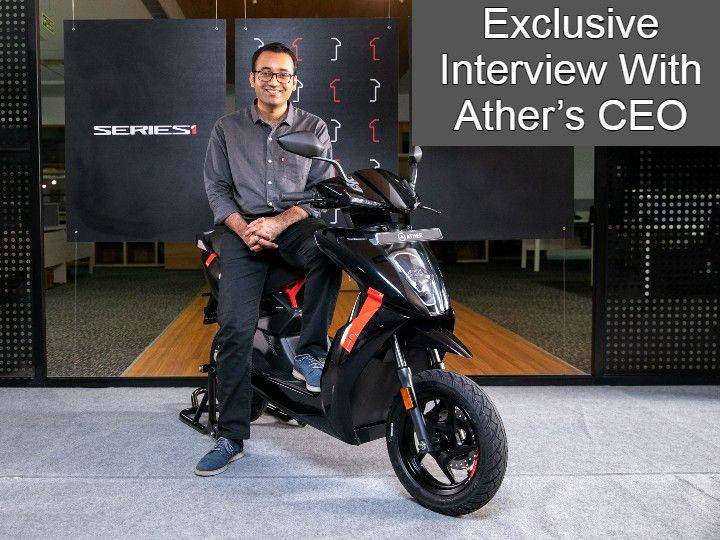 Ather Energy has gained a massive momentum in the recent past thanks to its own expansion plans, the incentives from the Indian Government in the form of revised FAME II subsidies, as well as the rising fuel costs pushing newer buyers more towards going green. We caught up with its CEO and co-founder Tarun Mehta and got to know quite some interesting insights on the company's future plans. Here's what he had to say about other aspects such as the revised FAME II subsidies, battery-swapping vs fast-charging technologies, charging standardisation and more:
Does the FAME II scheme affect Ather in terms of manufacturing costs?
Tarun says the FAME II subsidy is essentially a direct consumer subsidy. The company passes it on to the consumers, and it reduces the final price of the product (Ather 450X) by Rs 14,500.
Is the current design of FAME II enough for faster adoption?
Tarun says that the demand originating from the incentive is very strong, and it also solves supply chain issues indirectly (more about this in the coming paragraphs). Consumers are now beginning to understand what the price points are like. Citing an example, Tarun says the Ather 450 Plus easily competes with the TVS NTorq 125 or the Suzuki Burgman in terms of performance. He also says the 450 Plus now costs roughly the same as the on-road price of a good petrol-powered scooter. And on top of it, one will be saving Rs 1,500 - Rs 2,000 a month on petrol, not to mention being able to enjoy better features such as a touchscreen console, Google Maps-enhanced navigation and the like.

He says, "If you put all these together, what the subsidy has really done is, while the Total Cost Of Ownership (TCO) was always good for an electric scooter for the last couple of years, a lot of consumers would have to do some math… What the new subsidy has done is for the last set of customers, the TCO works out in six months, depending on the product that you want to buy… As we also expand the product portfolio, we'll also have more and more attractive price points. But now those price points won't just be attractive, they'll be actually lower than a petrol scooter up front..."
Tarun says one will have to be extremely hell-bent on buying a petrol-powered scooter to go the ICE route. Otherwise, he says, "The amount of savings alone it drives for you, and for the superior product that you get, I think the electric transition makes a lot of sense, especially in the scooter market."
Solving supply chain issues:

According to Tarun, if there's enough demand, the supply chain issues will start resolving themselves. The supply chain is currently changing to electric very rapidly. He also emphasises on how important it has become for automotive suppliers to have a play in the EV segment as well, without which they will lose out on a lot of business. Summing up, Tarun says "Supply chain issues are really getting resolved because of the strong demand that we're now starting to see."
What could the government do to aid manufacturing of EVs in India?
"What the Government could do, in addition to the FAME II incentive, is drive some sort of standardisation on the charging side." says Tarun.

Tarun opines that there's a need to drive a policy that requires the setting up of simple 5A or 15A authenticated power sockets in every single parking lot. He acknowledges that while a majority of customers do have parking, a lot of them are hesitant to go electric because they don't know how to get a charging point in their parking lot (read red-tapism from the society authorities). So, Tarun feels the government mandating the setting up of such authenticated power boxes (He says they cost around Rs 3,000-Rs 4,000) in every single parking lot, be it commercial or residential areas will see a massive, massive change in the adoption of EVs.
Would battery cell manufacturing in India further drive EV adoption? Are current government policies on that front enough to support the cell manufacturing industry in India?
"With the kind of demand that will have for cells in India, the Industry is going to need almost, I think, two gigafactories for two-wheeler demand alone, and then a lot more for the cars. India is going to comfortably have, I believe, four to five gigafactories worth of demand over the next decade," says Tarun.
"It's a large number, but that's the reality. It's not the reality for India alone, but also for China, US, everywhere. Global cell production's got to at least go up by 10-20 times with the coming wave of electrification. And in India, we're starting from zero. I do believe that policymakers have been able to see it, which is why we have the entire ACC policy."

In May 2021, the Indian Government approved Rs 18,100 crore production-linked incentive (PLI) scheme on Advanced Chemistry Cell (ACC) Battery Storage. It aims to achieve a manufacturing capacity of 50 GigaWatt Hour (GWh) of ACC. This Atmanirbhar Bharat initiative-supporting proposal will involve manufacturers that will be selected through a competitive bidding process. The government says the manufacturing facility would have to be commissioned within two years, and the incentive will be disbursed thereafter, over the course of five years.
"Cell production is a big thing, it takes a while to get going but I would be surprised if over the next three to five years there are not at least a couple of good options for local cell supply…. How good exactly is the policy? Today it's on paper, so it seems good but only once the actual production starts, if people start entering it, we'll have a really good idea. But it is good on paper."
On possible changes to the battery technology in the near future:

Tarun elaborates, "Honestly, I think lithium-ion cells are the best option out there. And I don't think that stops being the case in the next five years. There are a lot of interesting technologies but they are at a concept stage right now. It takes comfortably six-seven years before a concept translates and gets into the automotive use case. So I don't think over the next five years lithium-ion stops being the primary cell technology out there. I don't think an alternative has yet emerged."
Swappable battery technology vs fast charging capability:

Tarun says "I'm not super bullish on battery swapping. I think the infrastructure cost and the swapping costs are quite substantial. I think India as a market, consumers will find solutions to charging at home. I do think a vast majority of consumers can comfortably charge at home. I do agree maybe 15-20 percent of the consumers don't have the access to a proper parking spot, but that's still a minority I believe, and it's limited to only a few urban areas."
Tarun explains that the problem with swapping is it can introduce anywhere between Rs 1,000 to Rs 2,000 of additional cost compared to fast-charging because you've got more batteries in swap stations. For every hundred e-scooters, you'll have a hundred battery packs in the vehicle, and on top of it, you'll have about 50 batteries supporting them at the swap station. Those additional 50 batteries will have to be paid off by the consumers. And you can't even justify by saying anyway consumers need more batteries over their product's lifecycle.
He says, "...Because batteries today are dying not because of usage, they're dying because of expiry.... They'll die in six-seven years just because they've reached their complete life, just sitting idle. So, those 150 batteries are still going to die in seven years irrespective. So, those additional 50 battery packs, amounting to almost 15-20 percent of your vehicle cost, have gotten paid by you as a consumer, with a pretty expensive interest rate. And then on top of that, the infrastructure for swapping is expensive…."

"So I think it makes sense in some use cases, maybe B2B use cases - delivery use cases, but that's a much smaller market compared to the 80 million a year retail market. So at least for the retail side, the consumer side, I'm unclear today as to what role swapping plays…."
Tarun also says the monetisation of Ather Grid is not on the priority list in the immediate future. The company's bigger priority right now is to ensure the entire experience of riding the electric scooter is seamless. And to this end, Ather feels the feedback received from consumers regarding the Ather Grid is a lot more valuable than monetisation. Tarun also says that the company wouldn't rule out extending the free plan beyond September 2021. Moreover, Ather has also been expanding to several cities lately. It will be present in over 20-25 cities by September-October, and then another 25-30 cities six months after.
What's holding back customers in buying electric scooters: Price or range anxiety?
"Range anxiety is not the bottleneck at all.... Because even (the Ather e-scooter's) true range is 85km, and people who have a serious challenge of 85-90km of true range are very few. I don't think the market is losing out because of that. Price, I can understand… We're not trying to make this an 'everybody scooter', so the rationale is pretty clear. I'm sure it could do with lower price points and the current subsidy helps us cater to more and more of the market…"

Tarun opines that expanding range even further would be a nice thing to do because it increases the subsidies as they are linked to battery capacity, but that alone won't help expanding the market. "I think the primary thing holding people back outside of price would largely be home charging, and for a large chunk of the market it's just the fact that they're not early adopters."
And Ather is still a new brand in the electric space. Customers are aware of big names such as Hero, Bajaj, but not Ather as much. So it's pretty much down to whether a customer is an early adopter if they want to go for a new-age brand like Ather. Tarun says, "Realistically, a lot of the market falls not in the early-adopter category, which is why we see a lot of people super excited, they like everything but just sort of wait for a little while…. They want to see a friend of theirs get one before they jump in..."

But as far as electric vehicle adoption is concerned, things are certainly changing for the better, especially in the recent past. In fact, Ather Energy managed to tally Rs 10 crore worth of sales in July from its Indiranagar (Bengaluru) experience center alone, which, according to Ather, is twice that of dealerships selling petrol-powered scooters, that too with half the size!
More on Ather 450X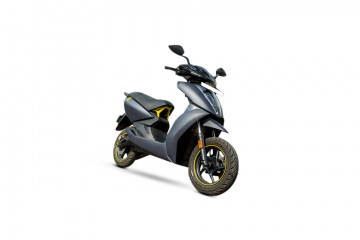 Rs. 1.13 Lakh Onwards
Ex-showroom, Delhi
See what our community has to say!
NEW
India's largest automotive community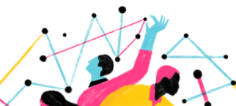 5 Offers Available