BMW GS Experience Pune: Ready To Get Dirty?
---
A day spent with BMW Motorrad India and its fantastic instructors taught us a few tricks of riding big adventure bikes in the dirt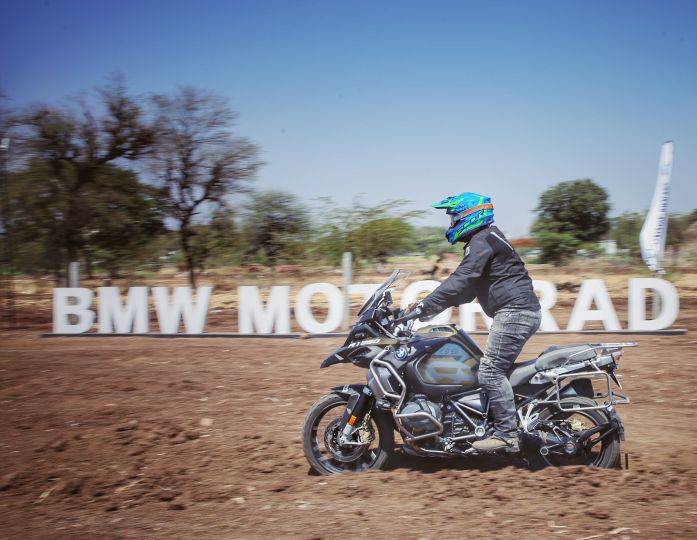 I have always been intimidated by the 1200 GS. Adventure motorcycles tend to have that effect on me but if I had to rank the largest ones according to how much each one of them scared me, the Beemer tops the list. Apart from being tall, the 1200, and now the 1250, is wider than its other 1200cc counterparts. More exposed engine parts, more fairing and more weight means more stuff that can go wrong with the bike and the rider, especially if he is a noob. Thankfully, I got a chance to acquaint myself with the bike and my face my fears at the BMW GS Experience event held in Pune.

The aim of the day was simple: have fun while learning the skills to ride each one of the company's GS motorcycles confidently off-road. That meant we had the entire fleet to play with, including the new F 850 GS Adventure. Instead of diving down the deep end, I wisely picked up the keys of the F 850 GS, a motorcycle that I'm a bit familiar with.
The drills for the day might sound simple but a few of them really demand your focus as well as precise inputs. To start us off with a simple posture check exercise, BMW Motorrad's chief instructor Shahnawaz Karim aimed to get us loose and comfy by letting us go round the whole arena. The sole objective: not to sit and never let momentum die. Our playground had been freshly dug up for the event with half a field of soft sand. Those of you who know off-roading, maintaining momentum is very important to get you through sand pits else your front end sinks in quicker than the Titanic did.

As much as throttle input is vital, vision plays an even bigger role. Not only should you look ahead but farther away as well. Shahnawaz was persistent that we looked into the turn, consciously turn our heads to look ahead into the corner and not just do a bit of peekaboo.
Once our rhythm was set and everybody was comfortable, we proceeded with the level 1 drills. Given that adventure bikes are larger in stature, Shahnawaz taught us how to use their width to our advantage. When one has to take a turn while standing up on the pegs, just slide the outside leg as forward as possible on the tank. At the same time, you also need to pull (just slightly, millimetres in fact) the same end of the handlebar towards you. This will tip the bike into the bend while you maintain a firm grip on it. Sounds complicated? At the first go, it does feel as though you have a lot of steps to remember but once you practice some more, I found it to be quite seamless.

Next up was an even bigger task, a 360-degree turn all the while standing on the pegs. Here is where clutch control was key as you just need to modulate the bike with it -- the throttle is just to initiate the process. The drill helps as you have to constantly change where you want your bike to go, which can be vital out in the wild where you do not have much room to play with. You could do a three-point turn instead, which is sure to drain you out, and energy is generally pretty scarce when you go off-roading.
Of all the tasks to overcome my fear of the 1250 GS, I chose this. Foolish I wasn't as the 1250 GS has an extremely low centre of gravity with fantastic mass centralisation. Plus, you could just rest your outside leg on the cylinder head, a small but nifty advantage of this boxer motor. Few seconds into it and I realised why this is called the big daddy of adventure motorcycles. The balance is supreme. The aids work like a charm with just about enough intervention to let you enjoy your fun and keep you the right side up.

Not to toot my own horn but I did not tumble down even once during the day. And even if I had, Shahnawaz had already taught me the right way to fall (which is just spread your legs wide apart and not let the bike fall on them). But I was glad to not put that to test. Looking back at the day's activities I found myself asking a few questions. Had I conquered my fear of the 1250 GS? No. Had I learnt to control some of my fear? Yes. Do I want to hop on the bike again? Definitely.
More on BMW R 1250 GS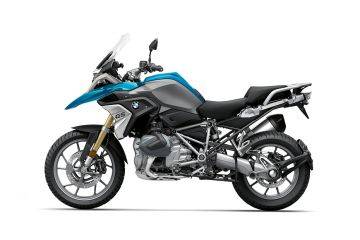 Rs. 20.05 Lakh Onwards
Ex-showroom, Delhi