Hyundai Blue Link Connected Car Features Revealed
by Nikil
Apr 9, 2019
Views : 13980
---
Set to make its debut with the Hyundai Venue, Blue Link consists of 33 features - 10 of which will be exclusive to India!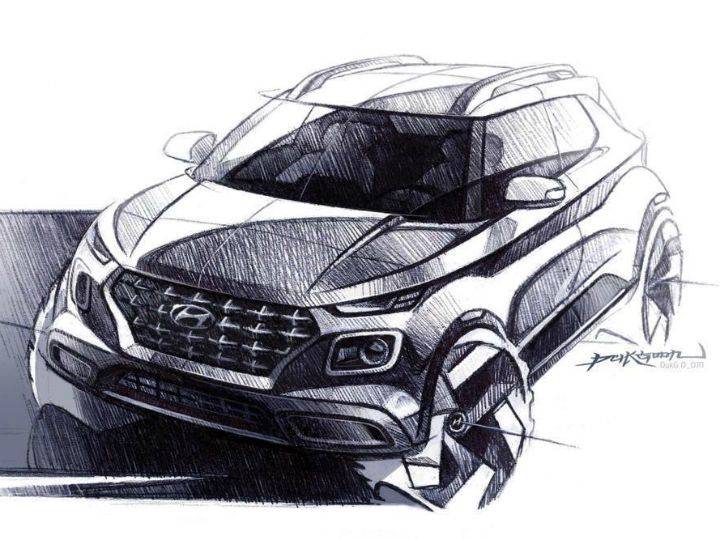 Blue Link to make its debut with Hyundai Venue.
Can send SOS, alert police and RSA to your car.
Gets remote safety features like engine immobiliser and tracker.
Even lets you start the car and cool the cabin remotely.
Will be provided as a free service for the first three years.
As Hyundai gears up to launch its first-ever sub-4 metre SUV, the Venue, on May 21, the Korean carmaker has revealed a host of information regarding its connected car technology called 'Blue Link'. Equipped with the tech, Hyundai claims that the Venue will become 'India's First Smart Connected SUV'. According to Hyundai, the connected car technology should make customers' life easy. But how exactly does it aim to do that?

The Hyundai Blue Link connected car technology consists of 33 features, out of which 10 are India-specific. They aim to enhance safety, convenience and vehicle management services. Key features include auto crash notification and assistance, speed alert, stolen vehicle tracking, remote climate control with engine start/stop and others. Hyundai has partnered with Vodafone to keep the car connected to the internet at all times and the various functions can be accessed from the Venue's 8-inch infotainment system or through an app on your smartphone. The controls for the 'SOS', 'RSA' and 'Blue Link' functions, on the other hand, are placed on the inside rearview mirror.

As far as safety is concerned, the Blue Link technology will be capable of sending auto crash notifications and SOS (save our souls) that can alert an ambulance or the police in case you crash your vehicle. It can also send your location to Hyundai's RSA (roadside assistance) team in case the car breaks down. You also get the option of informing your near and dear ones in case of a panic situation by long pressing a button on the key fob!

And when you are not in the car, you can rest easy with the fact that the Blue Link app will have your back. The connected car technology is capable of sending notifications to your phone in case your vehicle is stolen. You can even track the vehicle using your phone and immobilise the engine with the aid of Hyundai's call centre.
Remote functions include turning the engine on or off (limited to variants equipped with dual-clutch transmission) right from your smartphone, using the app and an encrypted pin, remote door lock/unlock, remote horn honk and light, remote car status, find my car and share my car if the owner wishes to share the Blue Link services with their friends or family. It can even send you a report of the car's engine health or any faults in the transmission, airbags, brakes or steering system. It can also alert you in case the car's components such as air filters, oil filter, engine oil and others need to be replaced. Best of all, it can even provide you with a detailed driver behaviour report that can help one improve their driving skills to eke more fuel efficiency or reliability from the car.

Other features that are bound to be appreciated are location based services. For example, the 'Push map to car' feature will let you search a location on your smartphone from the comfort of your home and send it to the car's infotainment system even before you enter the cabin. Too lazy to type in the location on your smartphone? Well, you could always call Hyundai's call centre and ask them to do it remotely! It can even search for points of interest on your route, live traffic information and also sync with your calendar to send the route to your destination to the car well ahead of time.

And in case you hand the keys to your kids, you can keep a track on how far away from home they venture or if they cross the set time limit for driving with geo-fence and time fencing alerts. It can even send an alert if the car is driven too fast or recklessly. There are even third party services for time and weather updates. Hyundai says it will offer the service for free for the first three years and that it is currently training a team of over 615 Blue Link Wizards for rolling out the service in a seamless manner. The company also plans on setting up 'Blue Link Simulation' app at its dealerships where customers can get a feel of the connected in-car technology.

Now, some of you may think that voice recognition system are quite bad even today and we are still a few years away from having a flawless connected car. However, Hyundai is quite confident that Blue Link will be a success, primarily because it's got an AI voice recognition system that can recognise Indian English. Best of all, Hyundai says you don't even need to remember the commands to activate the feature since the system is quite interactive. But rest assured, we won't take any of these claims at face value until we put them through a thorough test. So stay tuned to ZigWheels as we will be taking the Maruti Suzuki Vitara Brezza, Mahindra, XUV300, Ford EcoSport and the Tata Nexon rival for a spin soon.
Hyundai Venue Video Review
More on Hyundai Venue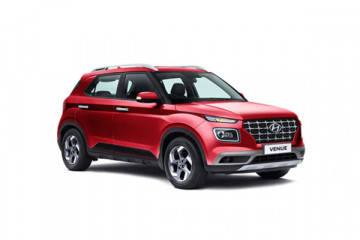 Rs. 6.75 Lakh Onwards
Ex-showroom, Delhi