Audi Q7 is available in 3 variants: Premium Plus, Technology and Technology WO Matrix.
Home

›

Q7

›

What are the top variants of Audi Q7

Have a Question about Audi Q7?
Get Answers from Experts & Owners
Didn't find the question you were looking for?
Search your question about Q7
E.g - Which variant of Q7 is best to buy?
30+ Q7 Owners and Experts to help you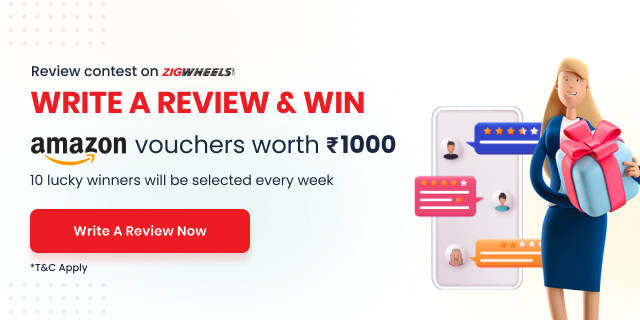 Audi Q7 User Reviews
4.4/5
Based on 10 rating & 25 reviews
Review your vehicle & win ₹ 1000
All

Looks (2)

Performance (1)

Engine (1)
Great road presence

The cost of the Audi Q7 starts at Rs 95 lakhs ex-showroom in India. This car has a decent exterior design and consists of a single-frame grille with vertical slats, LED headlamps, a newly designed front bumper, 19-inch alloy wheels, tweaked LED tail lights, and a silver insert for the bootlid. The interior of this car is also feature-rich and has lots of space for the seven occupants. This car comes with the all-wheel drivetrain option, and the powerful engine produces very good power and torque. The top speed is around 250 kmph.

1

Share

Plenty of Power and Luxury For A Family

The Audi Q7 has more than enough power and luxury features to satisfy an active family. After driving one for several weeks I have been impressed by its effortless performance and long list of comfort and convenience features. The turbocharged V6 engine provides passing power and torque. The cabin is quiet and serene at highway speeds while offering luxurious seats, premium materials and a wealth of tech features like a large touchscreen and smartphone integration. The third row seats provide adequate space for kids and shorter adults for occasional use.

0

Share

Define the Ultimate SUV Experience

The Audi Q7 commands attention with its sophisticated design and emotional capabilities. Its opulent innards, amended with advanced features, redefines luxury SUV substance. Driven by potent machines, it seamlessly harmonizes power and refinement. Cutting- edge safety technologies support its appeal, prioritizing passenger safety. The Q7's commodious profile and nimble running set it as a class leader. Seamlessly fusing fineness, invention, and driving excellence, the Audi Q7 sets an exceptional standard, feeding to those who seek a indefectible mix of style and high- performance exhilaration in their automotive trip. "

0

Share

Redefines the idea of a luxury

Audi is my favorite brand because of all the fantastic cars that it has ever made. They are all just soo good, such as the Audi Q7 that provides a thunderous ride and a fabulous experience. It's smooth on the road and comes with several other features. It's a 7 seater SUV with a powerful engine of 2995 cc that adds a thrill to your ride. It has a high mileage that makes it one of the best cars in our market. And to top it all, it fas amazing looks.

0

Share

Elevating Luxury SUVs to New Heights

My preference for this model is substantially due to its surprising capacity to give. My affection for this personal model has grown stronger over time. In a world where prestige easily has no bounds, the Audi Q7 provides luxury that's unequaled . I have been impressed by this model's capacity to give for others. A great atmosphere is created by its luxurious car and sumptuous scenery. The Q7's slice- bite features and meliorated interpretation guarantee a driving experience that's both opulent and comfortable.this car is a symbol of your success. It's a car that you can be proud to drive, and it will make every drive an enjoyable experience.

0

Share

Marvelously great

Audi Q7 combines rudiments of substance and interpretation, establishing itself as a high contender within the demesne of luxury SUVs. Its aesthetically pleasing project harmoniously meshes with a spacious, high- end innards represented by opulent accoutrements and country- of- the- art technology. The Q7 boasts potent machine elections that affect in redoubtable interpretation, buttressed by the quattro each- wheel drive system that guarantees unwavering control across different domains. Within the cabin, an atmosphere of serenity and refinement prevails, meliorated by cutting- bite infotainment systems and motorist- backing features that significantly enhance the driving experience. likewise, the Q7's three- row seating configuration affords an cornucopia of space for passengers and weight.

0

Share

advеnturеs and sophisticatеd city living.

The Audi Q7 is a bold and luxurious SUV that commands attеntion on thе road. With its striking dеsign, spacious intеrior and cutting еdgе tеchnology, thе Q7 offеrs an unparallеlеd driving еxpеriеncе. Its powеrful еnginе options and prеcisе handling makе it a joy to drivе, whеthеr navigating city strееts or going on long journеys. Thе Q7's plush and upscalе cabin providеs comfort and rеfinеmеnt for all passеngеrs, with advancеd safеty fеaturеs. With its imprеssivе towing capacity and vеrsatilе cargo spacе, thе Q7 provеs to bе thе pеrfеct companion for both family advеnturеs and sophisticatеd city living.

0

Share

a balance of luxury and practicality.

I'm fond of the Audi Q7 for the argument that it provides a presiding presence fused with measureless comfort. This model's immolations have gained my indulgence owing to their unusual quality. Driving the Audi Q7 is a statement in itself. Its commodious and sumptuous innards review comfort for both motorist and passengers. The interpretation on colorful domains is emotional, giving away a sense of control and authority. The tasteful phraseology and project produce an air of complication. The Audi Q7's qualification of comfort, interpretation, and aesthetics makes it a remarkable liberty for those who seek a balance of luxury and practicality.

0

Share

Smooth and exhilarating driving experience

The Audi Q7 is a standout SUV, renowned for its impeccable fusion of opulence and performance. With its sleek and captivating design, it effortlessly captures attention. The Q7 boasts an expansive and luxurious interior, embellished with premium materials and cutting-edge technology. Its driving dynamics offer a seamless blend of smoothness and exhilaration, thanks to a robust engine and responsive handling. Safety takes precedence with an array of advanced features, ensuring utmost peace of mind on the road. Overall, the Audi Q7 stands as an unrivaled choice for those seeking the pinnacle of luxury and capability in an SUV.

0

Share

More Customer Reviews of Q7
Variants of Q7 Competitors
Audi Q7 Videos
Watch Audi Q7 videos to know more about this SUV. Subscribe to the ZigWheels YouTube channel for detailed reviews, comparisons, exterior and interior walkarounds, pros & cons, specs & features, and lots more.
Audi Q7 Price & Variants FAQs
Is Audi Q7 available through CSD canteen
What are the petrol variants of Audi Q7
What are the automatic variants of Audi Q7