Facelifted 2022 Audi Q7: Five Things You Will Love (And Three You Might Not)
Jan 19, 2022
Views : 1558
---
The Q7 is back after a long hiatus with a new set of clothes, some new features and a larger petrol engine. Does it still have the zing to make you want one?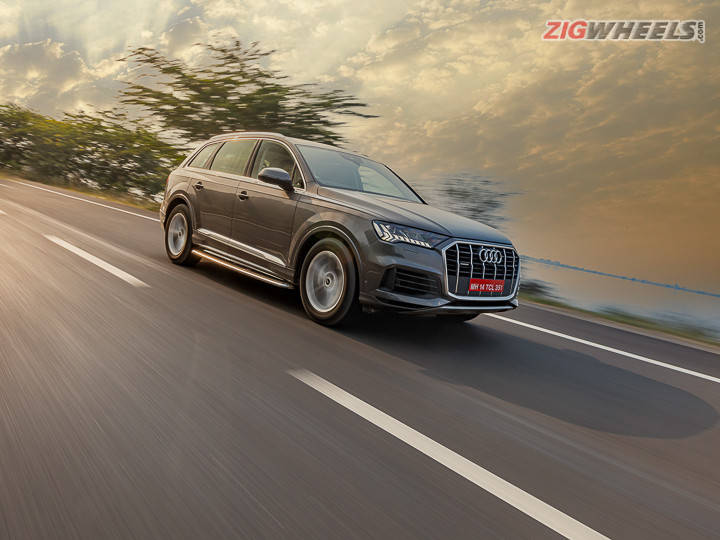 Once upon a time, the Audi Q7 used to be the de facto choice for celebrities and wealthy families looking for a large luxury 7-seater SUV. But with rising competition, and the transition to BS6 emission norms, the Q7 was off shelves for a long time as the German automotive marque took its own sweet time to bring the Q7 up to speed with the stricter emissions standards.
Now, in 2022, the Q7 is back in India with a new set of clothes, updated interiors and a more powerful petrol engine, all the updates that were globally introduced overseas back in 2019. Does it still have the zing to make you want one or is it a bit too late to the party?
We tell you five reasons why you would love it and three reasons you might not .
You'll Love It
For Its Understated Styling

While SUVs in general are more aggressive to garner presence, the Q7 still prefers to keep things minimalist and sober. But Audi has spiced it up a bit and certain elements do their part! The larger single-frame grille with the vertical aluminum slats and sharp creases around the air dams lend a more dominating look.

Then there are the new Adaptive Matrix LED headlights with Audi's new signature DRLs that are brilliant to say the least. These headlights light up the darkest of roads, and can control a part of their beam to avoid dazzling oncoming traffic. But the tech wizardry doesn't end there. The lights focus on the traffic sign or board so they are clearer to read. Besides, the Laser Lights which are available in the international models and are capable of doubling the range of high beams would be welcome here, at least as an option.

Apart from the face, Audi has taken a more understated approach to the design update. For instance, the new 5-spoke 19-inch alloy wheels look handsome up close with the subtle design, but a dual-tone rim would have given it more appeal. A dash of body cladding would have beefed up the design as the station wagon look is still apparent at the side and rear three quarters.

That said, the new tail lamps (connected by a chrome strip) with distinctive lighting elements and the dynamic turn indicators bring some much-needed show. Do all these upgrades make it a head-turner? Not really. The Q7 still remains understated and classy, and will click immediately with people, albeit a minority who don't like their Rs 80 Lakh SUVs shouting for attention.
For Its Classy Cabin

Changes to the Q7's cabin may be minimal, but it has made this Audi much more appealing. As before, the sense of quality, fit and finish is impeccable. The generous amounts of wood and aluminum ups the ambience. However, the Q7's dashboard sports a new layout, similar to the Q8 and e-tron.

This is underpinned by the dual screen layout for the centre console, which uses a 10.1-inch MMI infotainment system (Audi's latest) and a smaller 8.6-inch unit for the climate control. Both screens are impressive as the resolution, touch response, the user interface and fluidity is top notch. These sit surrounded by swathes of gloss black plastics which, sadly, are scratch and fingerprint magnets.

To use on the go, the screens provide precise haptic feedback and audio alerts give a greater sense of control. Aside from providing air con controls, the lower screen doubles up as a writing pad if you use the phone dialler or while entering an address in the navigation system. However, the lack of a swivel wheel means the driver needs to take his eyes off the road quite a bit to operate the infotainment system.

Thankfully, most of the infotainment functions can be controlled by the driver via Audi's Virtual Cockpit, which is simply one of the best in the business. The dials are large and legible, and accessing the different menus is swift and easy. You can also customize the layout based on your preference. I, for one, like the layout with the maps.

And if you are lazy like me, you can operate the climate control, navigation and multimedia functions via voice as well. But there is a bit of a learning curve as certain functions and features need specific accents to get them activated.
For Its Comfy And Practical Nature

One thing that remains unchanged in the Q7 is its large and spacious cabin, accommodating six or seven occupants in comfort. Also, the optional side step will be really handy, for the elderly members of your family to get into the SUV's tall-ish cabin.

The front two rows are large and accommodating, and you can cover hundreds of miles without any fatigue. Middle-row occupants who are also treated lavishly, with three individual seats that slide and recline. While it's a great place to spend time, a longer seat base would have provided better under thigh support.

Sadly, underthigh support is almost non-existent in the third row as you sit in a very knees-up position that seems more suited for kids and pets. But the legroom is still manageable if the middle row is pushed all the way ahead. This would mean a little compromise in the legroom for the second- and first-row occupants, but three six-footers can sit one behind the other.

Furthermore, the third-row occupants will need to depend on the second row for charging points or AC vents as the last row doesn't even get either of these features. Bizarre, as cars costing one-third the price get these features.

Thankfully, the third row does get the much-required electric folding functionality, and with it down, you get a large 770-litre boot. Even with all rows up, the Q7 offers 295 litres of cargo volume, perfect to fit soft bags and a medium-sized suitcase. And with the second and third row down, you have enough space to move homes. Last but not least, the rear air suspension can be lowered with a push of a button to load heavy luggage.
For Its Effortless Cruising Abilities

Another big update for the Q7 is underneath the hood. A new 340PS/500Nm 3-litre V6 turbo-petrol engine is the only one on offer and replaces the older 252PS 2-litre turbo-petrol four-pot and 265PS/600Nm 3-litre V6 diesel mill. The new engine gets a 48v mild-hybrid tech and drives all four wheels via an 8-speed automatic transmission.
| | | | |
| --- | --- | --- | --- |
| | Facelifted Q7 | Pre Facelift Q7 Petrol | Pre Facelift Q7 Diesel |
| | 55 TFSI | 40 TFSI | 45 TDI |
| Engine | 3-litre V6 | 2-litre 4-cylinder | 3-litre V6 |
| Power | 340PS | 252PS | 248PS |
| Torque | 500Nm | 370Nm | 600Nm |
| Transmission | 8-speed AT | 8-speed AT | 8-speed AT |
| Drivetrain | All-wheel drive | All-wheel drive | All-wheel drive |
| 0-100kmph | 5.9s | 6.8 seconds | <7s |
| Top Speed | 250kmph | 233kmph | 234kmph |
Most Powerful: Facelifted Q7 Petrol
Torquiest: Pre Facelift Q7 diesel
Quickest: Facelifted Q7 Petrol

Thumb the starter button, and you will be amazed at its almost electric car-like quietness. Even on the move, the engine note is well under control until and unless you're pushing it hard. This brings us to the performance aspect.

The Q7 excels when it comes to relaxed driving. Power builds up nice and linearly, and with a calm right foot, the eight speed slush 'box shuffles through the gears quickly. Within no time you'll be doing three-digit speeds, which the Q7 can do all day long. This is when you'll notice the mild hybrid system seamlessly shutting down the engine while doing between 55kmph and 160kmph to coast up to 40 seconds on pure EV power for helping to improve fuel economy. It also gets torque assist if you decide to wring it out.
But the mighty Audi can deliver a dash of excitement if you demand it. The large SUV won't complain if you have a heavy right foot as power is nice and strong until the 6800rpm redline.

Sadly though, the enthusiast would have liked a quicker gearbox, especially while downshifts. The 'box can catch you out while executing a quick overtake as it tends to hesitate for just an instant before serving the right gear. However, a quick dab on the paddle shifter can overcome this problem.

What might leave you wanting more, though, is the fuel economy. An SUV weighing over two tonnes with a large 3-litre turbo-petrol V6 isn't the perfect recipe for fuel efficiency. And during our drive, we didn't see the multi-info display climbing over 8kmpl.
For Its Cushy Ride Quality

The facelifted Q7's phenomenal ride quality should be its biggest ace up its sleeve. The adaptive air suspension, combined with the tall profile tyres, wafts you along over undulations and cocoons occupants from the ruthless potholes and imperfections. You also don't need to slow down for imperfect expansion joints on the highway as the air suspension settles down quickly.

Speed breakers and speed rumbles are also not a problem for the Q7 as they are dispatched without a fuss. You just need to be careful over those surprise potholes or imperfections while going fast as they make their presence felt with a loud thunk.

On the open road, the rock-solid straight-line stability means one can cover long distances at three-digit speeds without fatigue. The addition of Lane Departure Warning will be an added relief as it can steer automatically to keep itself in its respective lane, provided the markings are clear. That said, we wish it was a bit less aggressive while doing its business.

Handling is also remarkable as it masks this five metre long SUV, making it feel much smaller and lighter around corners. The air suspension and quattro all-wheel drive system gift it composure and confidence in spades. While the steering isn't very feelsome it has a sense of precision and directness about it now. The best way to enjoy the Q7 is in the Dynamic drive mode as it stiffens the suspension to tighten up body control without trading in usability over city roads.
You Might Not Like It…
For The Lack Of A Diesel Engine

Pre-facelift Audi Q7 TDI
Audi's transition to BS6 emissions norms saw the German carmaker ditching diesels in favour of cleaner petrol and electric powertrains. And while the carmaker is doing its bit to save the environment, rising fuel prices in India means a diesel engine will be sorely missed. Factor in its thirsty nature, and you bet running costs are going to be high if you use the SUV frequently.
For The Lack Of Wow Features

Sure, the Q7 gets all the features you would expect from an SUV of its class. Our simple table should keep you up with speed with the highlights:
| | |
| --- | --- |
| Adaptive LED matrix headlights (New) | Panoramic sunroof |
| Lane departure warning with steering assist (New) | Powered front seats with memory function for driver's seat |
| Park assist (New) | Digital driver's display (New) |
| Eight airbags | Android Auto and Apple CarPlay (wired) |
| Electronic stability control | Four-zone climate control |
| Hill hold assist and hill descent control | 30-colour ambient lighting |
| Front and rear parking sensors | Air quality sensor with fragrance |
| 360 degree camera (New) | 730W 19-speaker Bang and Olufsen sound system (New) |
| Adaptive air suspension | Kick to open boot function (New) |
| | Drive Select (Efficiency, Comfort, All-road, Off-road, Dynamic, and Individual) |
| | Rear entertainment screens (Optional) |
But does the Q7 get anything wow or unique from its rivals? Nope. For instance, the Volvo XC90 gets a head-up display, while the front seats have ventilation and massage function, all of which aren't available in the Audi.

Then there are the niceties which we don't get. For instance, the international model also gets electric adjustment for the steering wheel, connected car tech, Google Earth Navigation (India-spec model has standard navigation), Alexa voice activation, and optional rear wheel steering. Advanced Driver Assistance Systems like adaptive cruise control, traffic jam assist, and adaptive speed assist have also been given a miss for India, and that's a glaring omission considering mainstream cars are getting this important safety tech.
Still Looks More Estate Than SUV

The understated styling might appeal to a few, but Audi could have done better to mask the Q7's estate-like identity. For instance, look at the international model in the picture above. The body cladding adds ruggedness to the design while larger dual-tone alloy wheels not only look premium, but give the Q7 a much better stance.

We feel Audi shouldn't have backed out here as people spending almost a crore would want an SUV that grabs eyeballs. Also, a S-line model with sportier design touches would satisfy those looking to make their Q7 more RS like.
So Should You Buy One?

After going missing from the party, the Q7 isn't making a grand and flamboyant entrance. The lack of a diesel engine and high running costs associated with a thirsty turbo-petrol engine will put off a handful of buyers. Also, there is hardly anything special in terms of features to make you go wow over its rivals -- the BMW X5, Mercedes-Benz GLE, and Volvo XC90. And at an expected ex-showroom price between Rs 80 lakh and Rs 90 lakh, the Q7 might be hard to justify its asking price, at least on paper.

You need to experience the Q7 to know what it is all about and that's when this Audi starts to win your heart. It is, in essence, a luxury SUV capable of taking your family members in utmost comfort and luxury. The in-cabin experience is plush and comfortable while the performance and ride and handling balance is one of the best in the business. So the facelifted Q7 is going to win admirers with its subtle persona and well spoken manners, not brute force.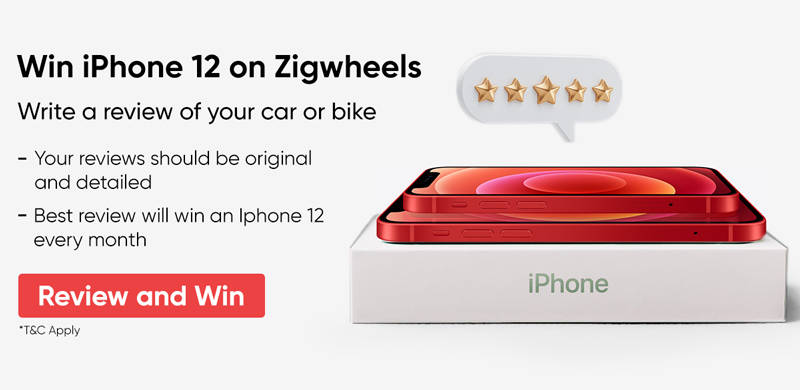 See what our community has to say!
NEW
India's largest automotive community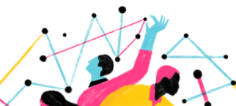 4 Other Things You Might Want To Do